I remembered Greenwhich's famous baked rice melt. It's so cheesy and creamy and so hot! I had to make one since I'm craving for it.
How to make:
First thing that I did was to prepare all ingredients. I chopped the broccoli, minced onions and carrots. Set aside.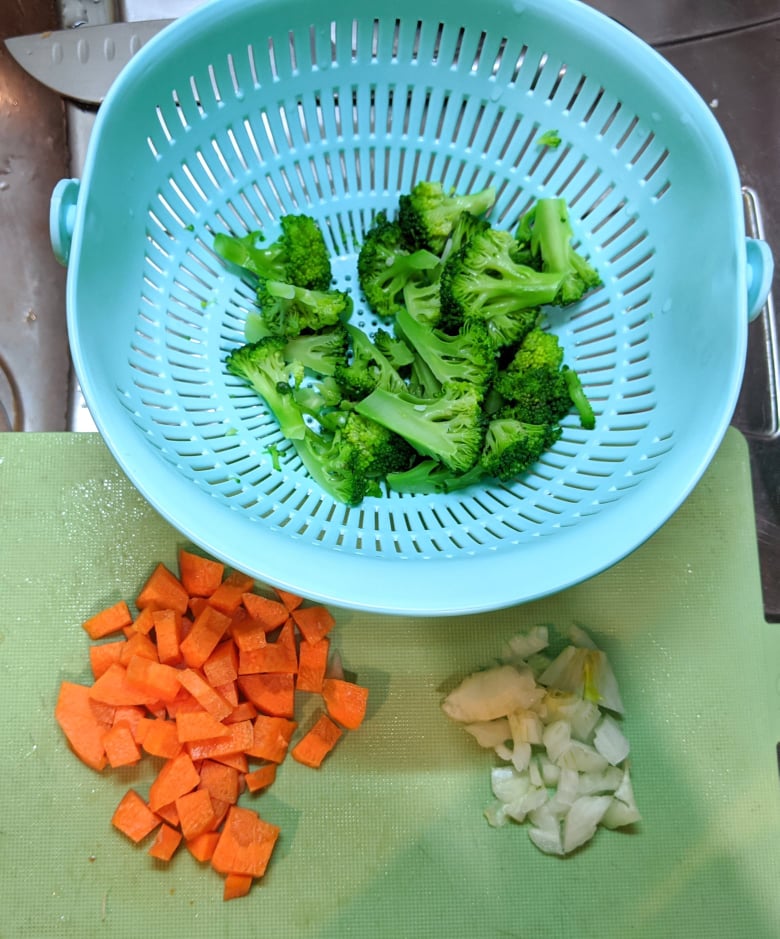 Then I prepare the rice cooked in rice cooker. But to make the rice more aromatic, I first saute minced onions in butter. Then add uncooked, but washed rice. Then added chicken cube and water on just how you would normally cook rice in rice cooker.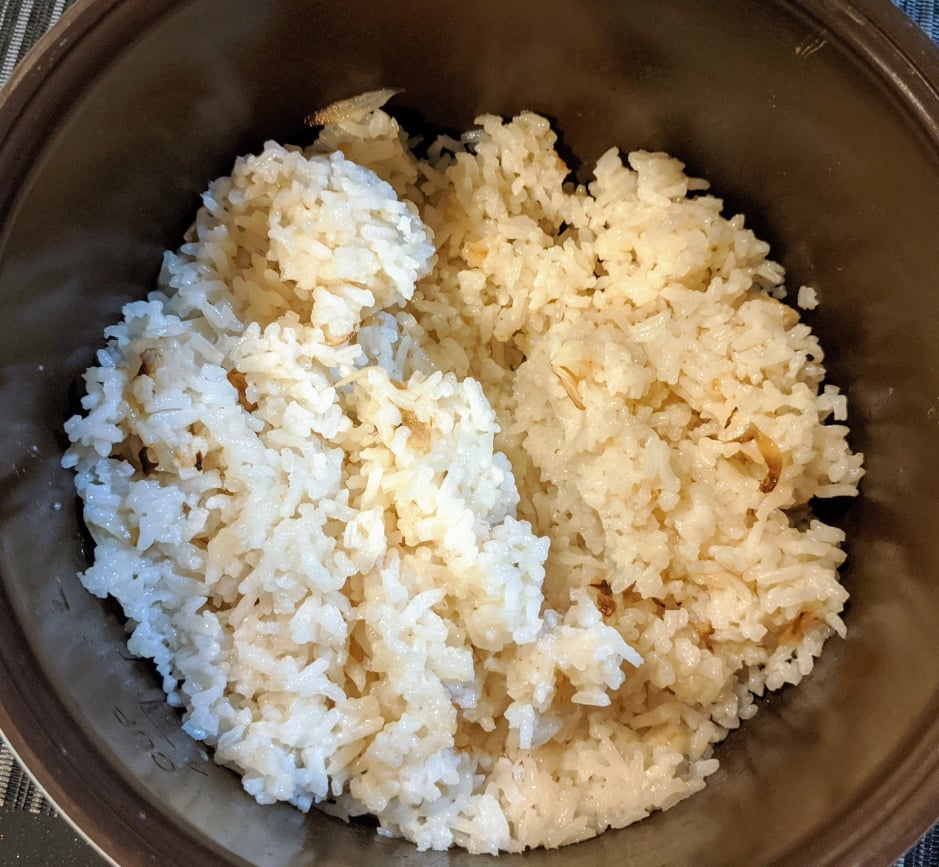 For the sauce: In a pan, add oil and saute onions. Then add all purpose flour to form a roux.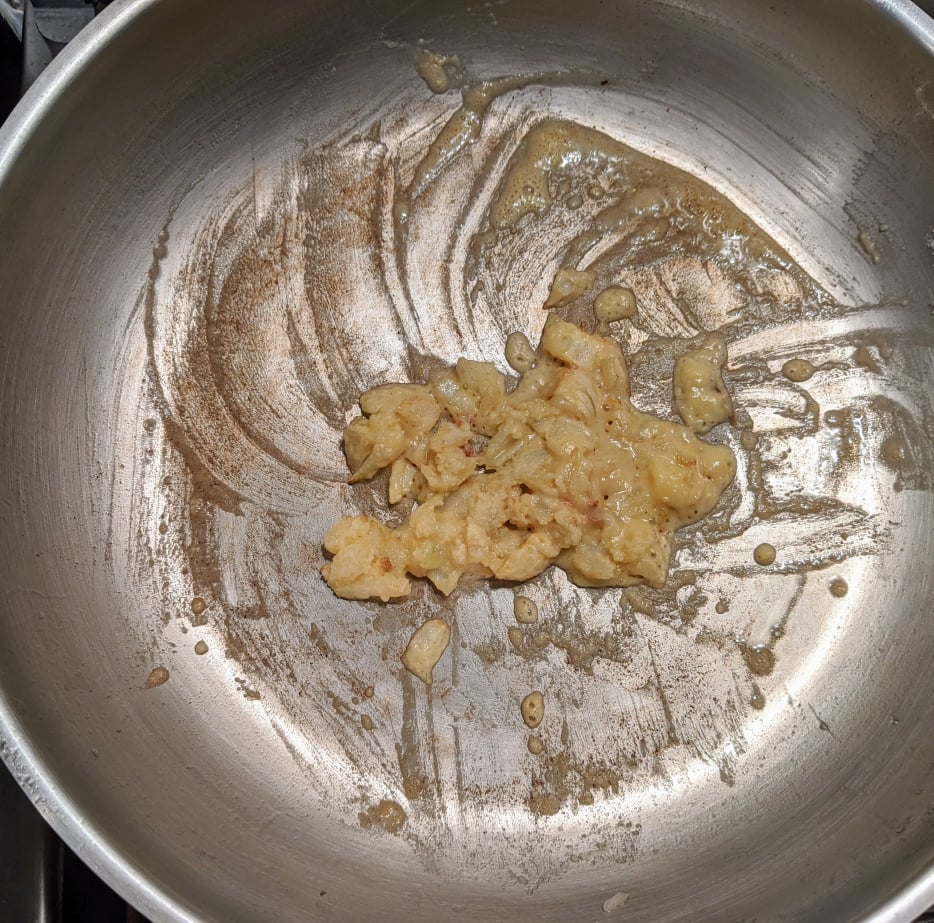 Then add evaporated milk and chicken stock. Stir until flour is dissolved completely and sauce thickens up. Add minced carrots, chicken thigh fillet. Then season it with salt and pepper. You can add a little Worcestershire sauce if you want. Simmer covered for 15 mins until chicken is cooked.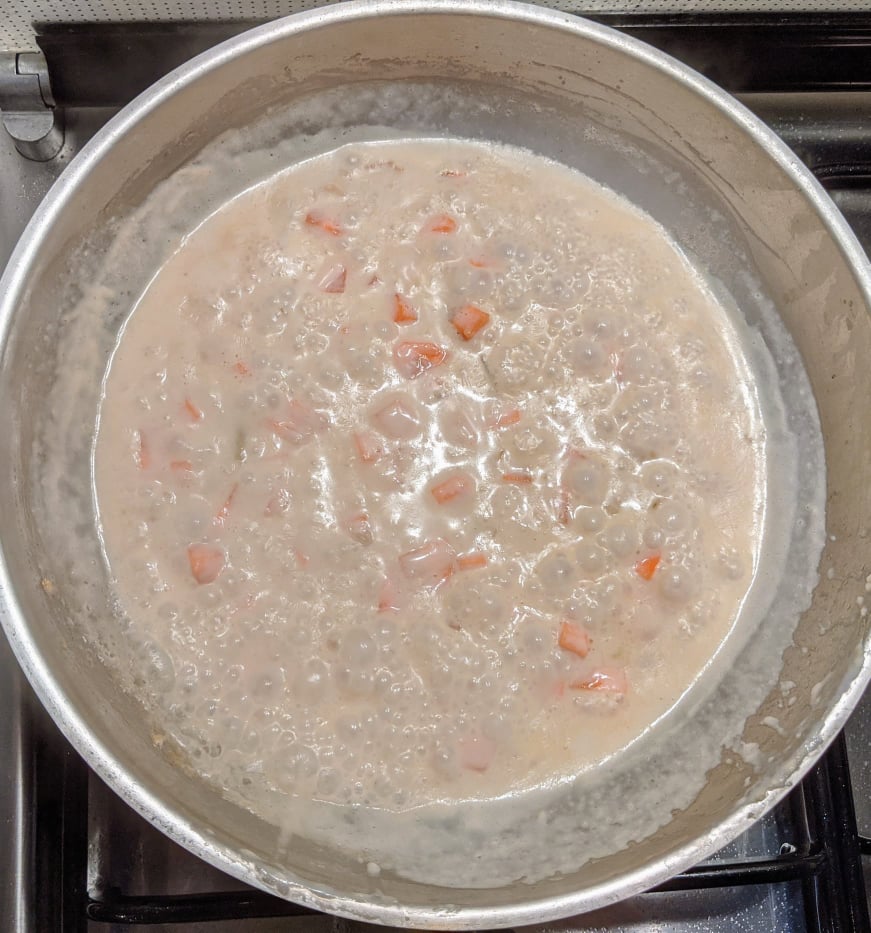 Add the boiled broccoli and a little cheese if you want. Set aside.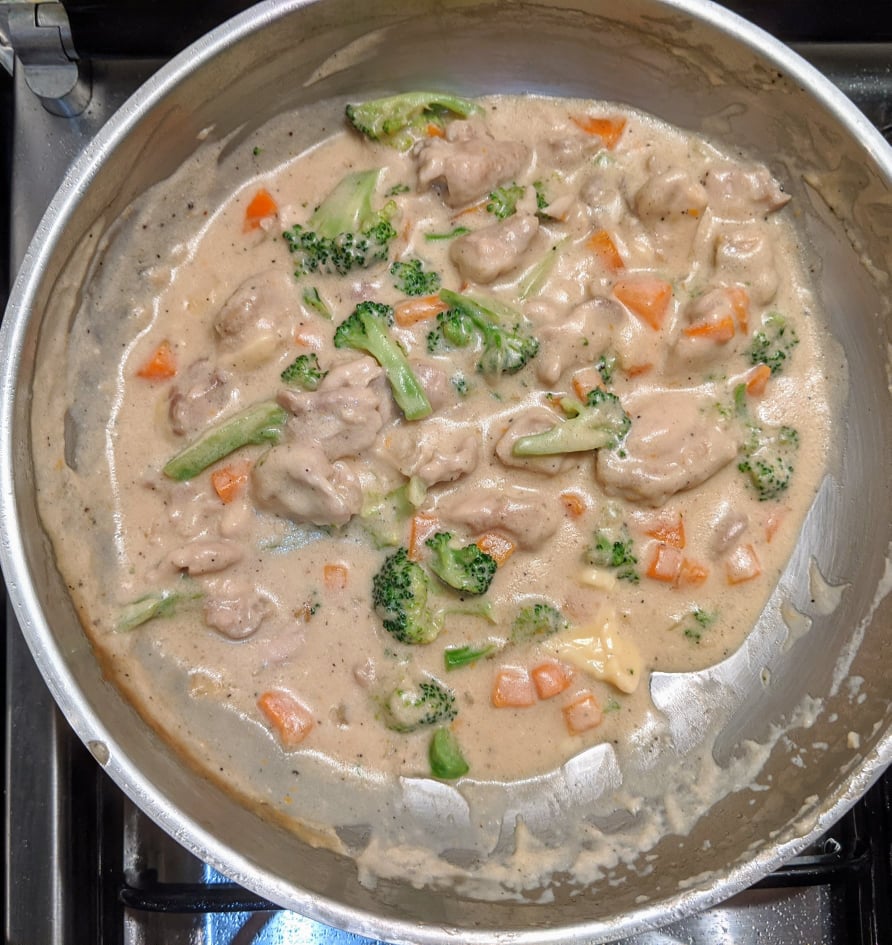 Transfer cooked rice into a baking dish or in a 8×8 aluminum tray.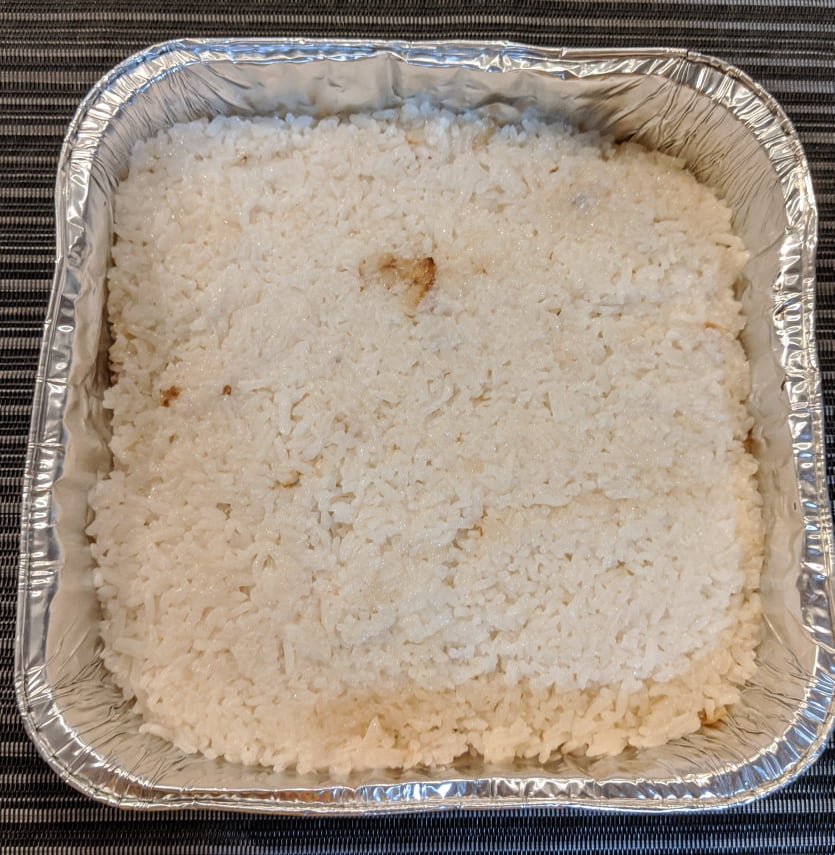 Covered in prepared sauce and cheese.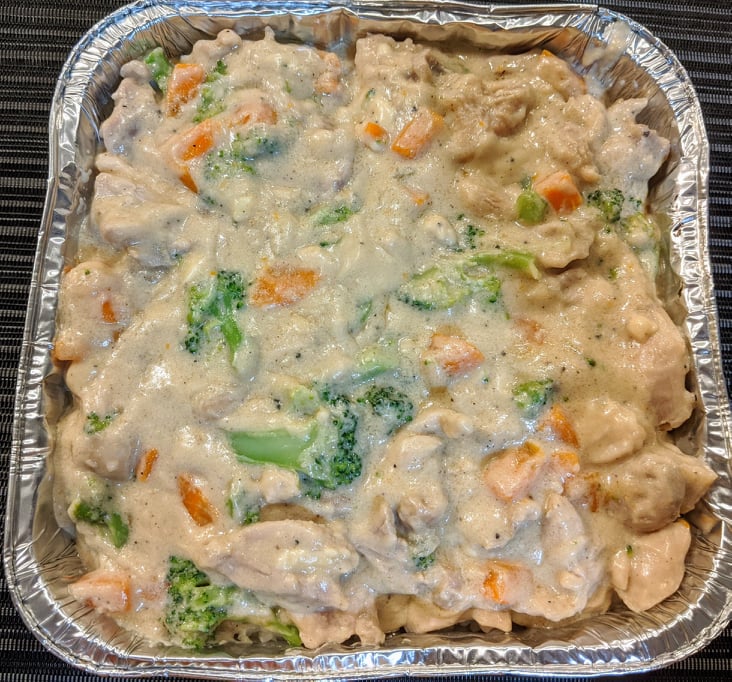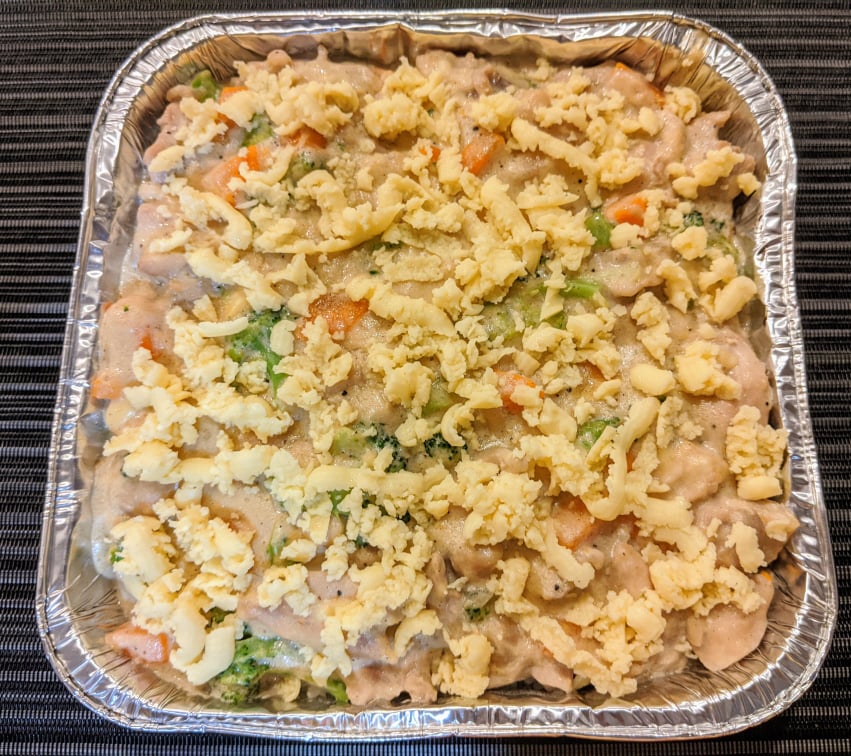 Baked for 20 mins and served.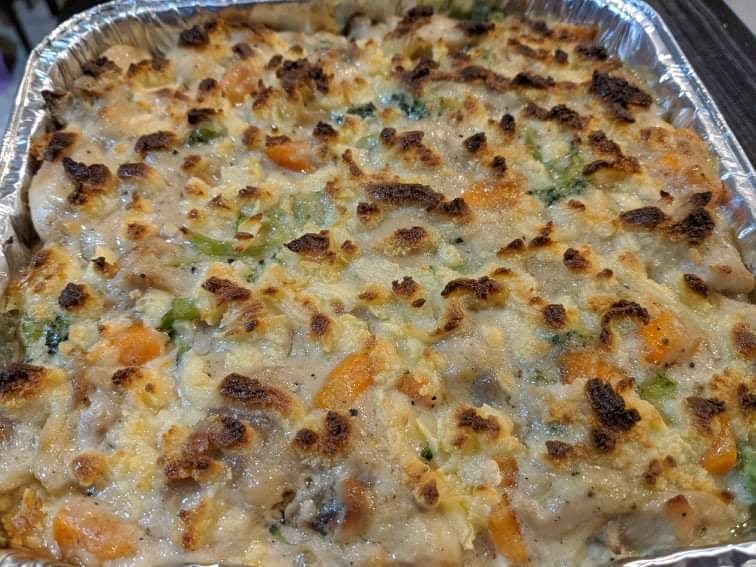 Baked Rice Melt (Chicken) - Greenwich Recipe:
Baked Rice Melt is an attempt to copy Greenwhich' cheesy and creamy baked chicken in rice.
Category: Main Course
Cuisine: American
Prep time: 25 minutes
Cooking time: 60 minutes
Servings: 4
Calories: 179 cal per serving
Rating: 4.5
Ingredients:
2 tb butter
minced onions ( 1 onion divided into two portions)
1.5 cups of uncooked rice ( washed)
1/4 cube chicken cube
2 & 3/4 cups of water
broccoli ( blanched in hot water)
oil
1.5 tb all purpose flour
1.5 cup evaporated milk
1 cup chicken stock
minced carrots
200 grams chicken thigh fillet ( cube)
salt and pepper
1/2 cup shredded cheddar cheese ( divide into two portions )
Instructions:
Prepare all ingredients: minced onions, minced carrots, blanched the broccoli
Prepare the rice: saute butter in pan
Add minced onions, uncooked but washed rice. Saute it.
Add in chicken cube and water
Set the rice cooker and let it cooked
For the Sauce: In a pan, add oil and saute minced onions
Add the flour and mix together
Add the liquids: evaporated milk and chicken stock
Stir until sauce thickens up
Add in the minced carrots, chicken thigh fillet
Season with salt and pepper to taste
Simmer covered for 15 minutes
Mix in boiled broccoli and some shredded cheese
Set aside
In a 8×8 aluminum tray, add in cooked rice and flatten it.
Top the rice with sauce, covering the entire tray.
Add more cheese on top
Bake for 20 mins
Tips:
You can substitute the broccoli to green bell pepper, which is more common