I bought this Hotteok mix in Grab Assi Mart for Php 150. It already comes with flour mixture, yeast and filling. All I have to do is to follow the instructions that are in Korean... Yes, they are in Korean :( But don't worry, I have a step by step picture on how to make these pancakes. They are so good and fun to make!
How to make:
Here's a picture of the box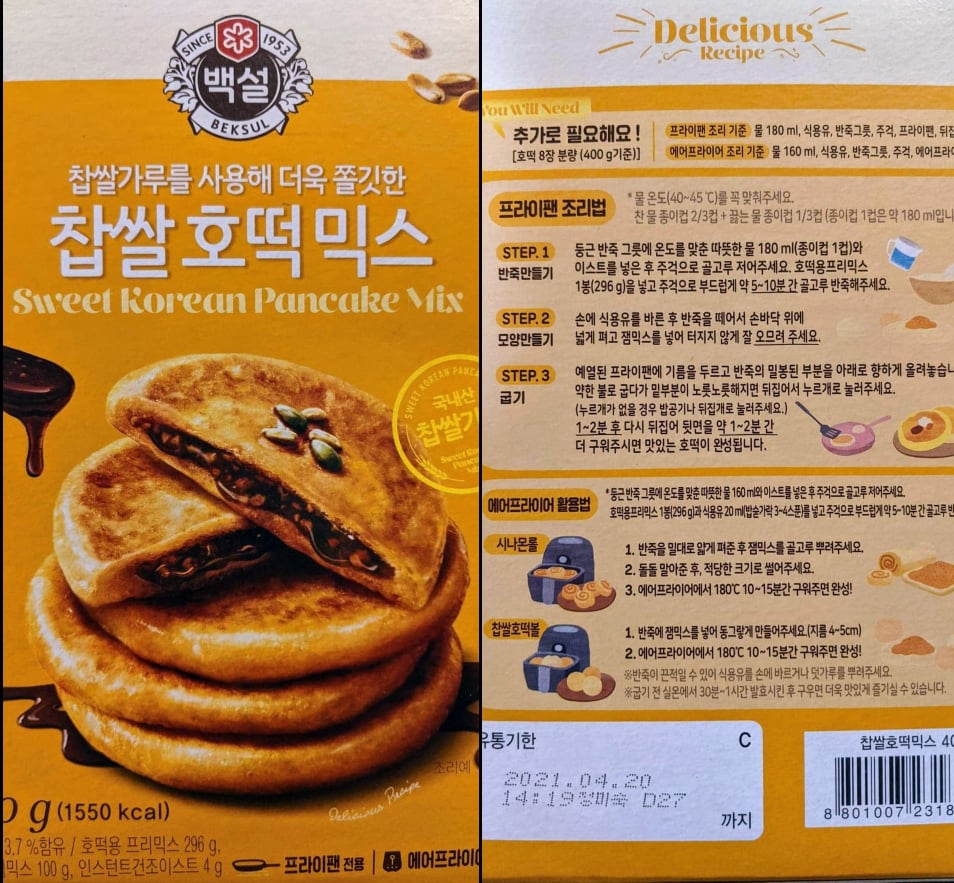 There are 3 packs inside: the flour mixture, dry yeast and jam mix for the filling.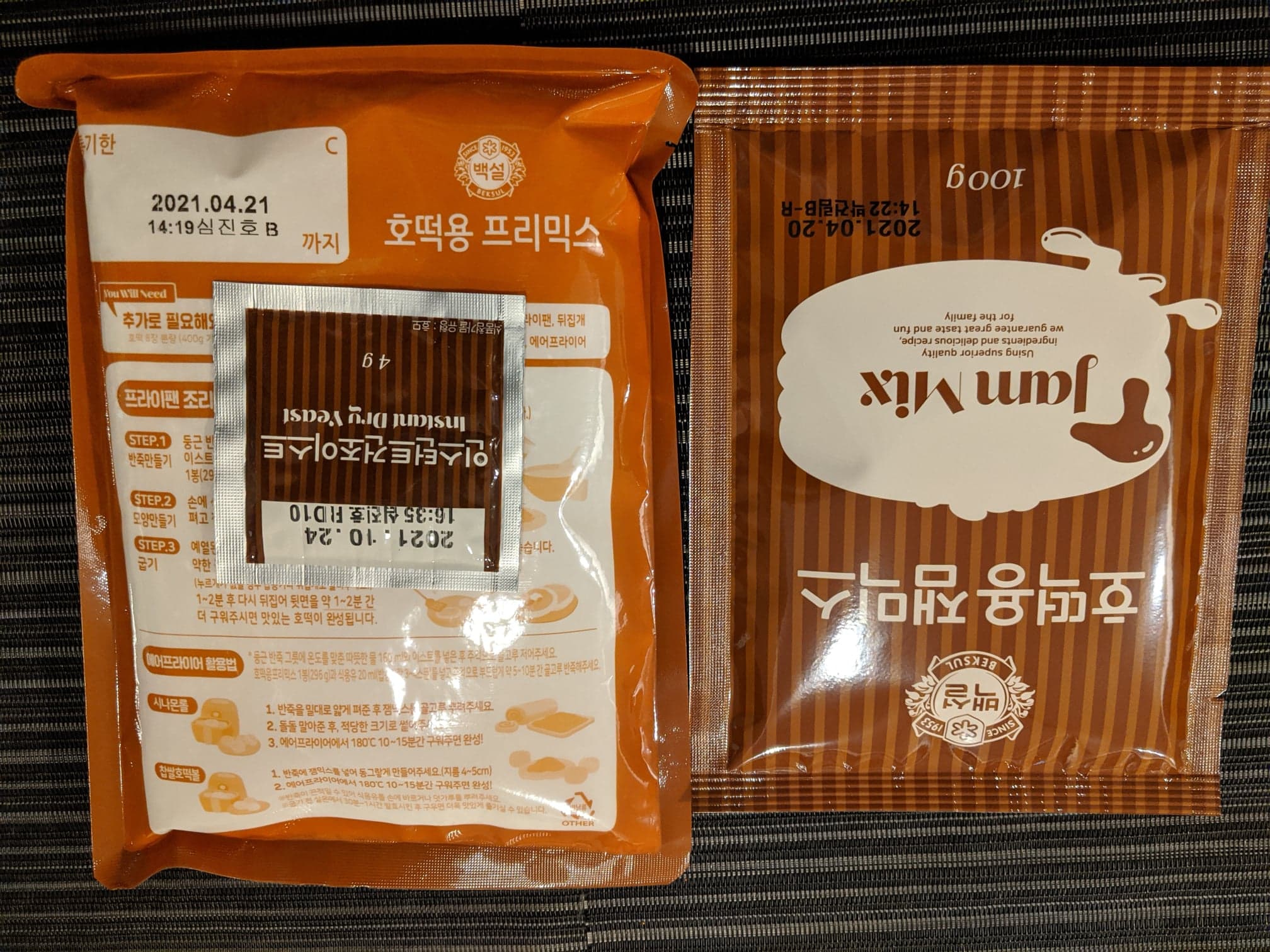 Open the dry yeast. Combine it with 1/4 cup hot water and 1/2 cup cold water. Mix together and gradually add the flour mixture.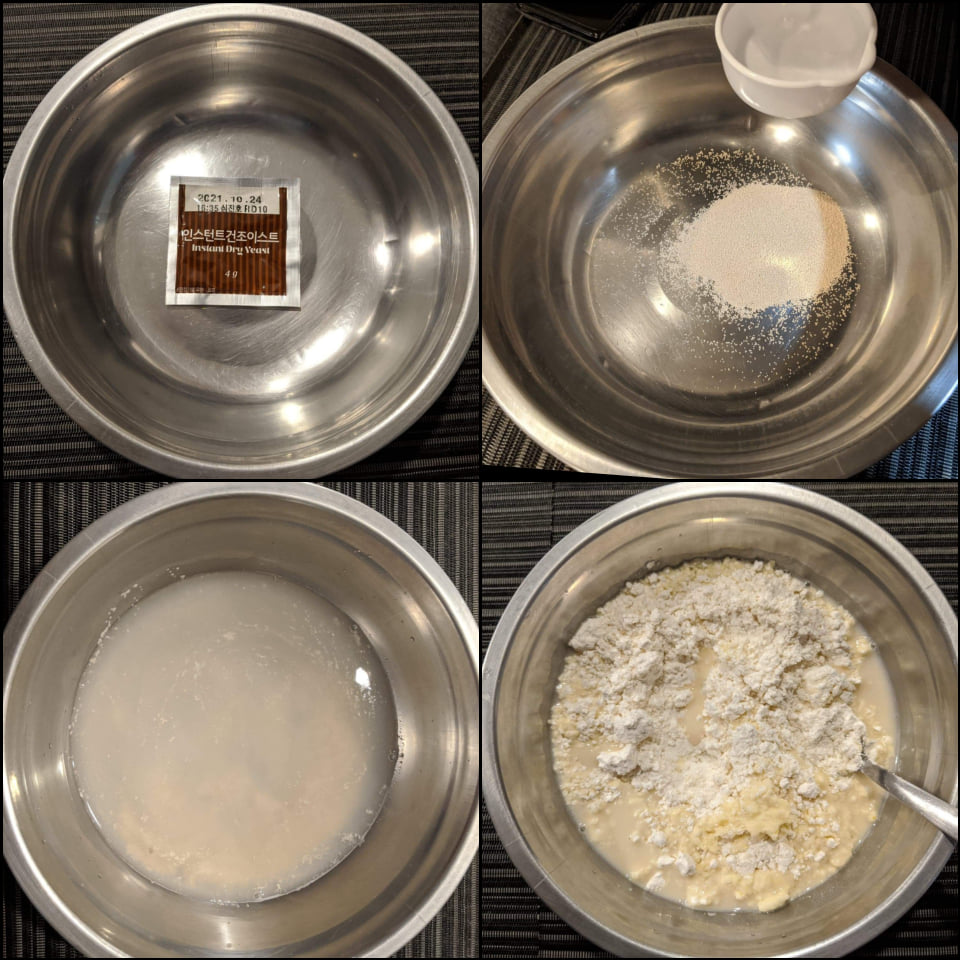 Combine and knead the dough for about 10 minutes. Then let it sit covered for another 10 minutes.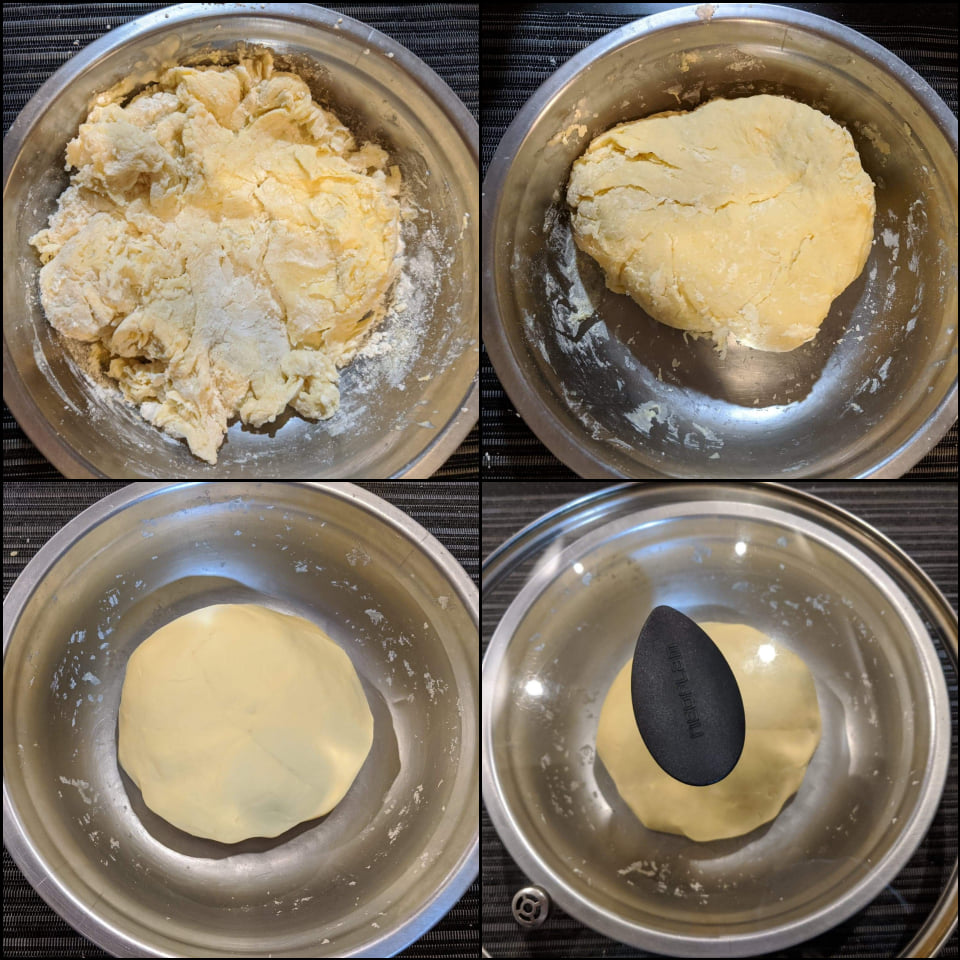 While waiting, put the Jam Mix in a bowl.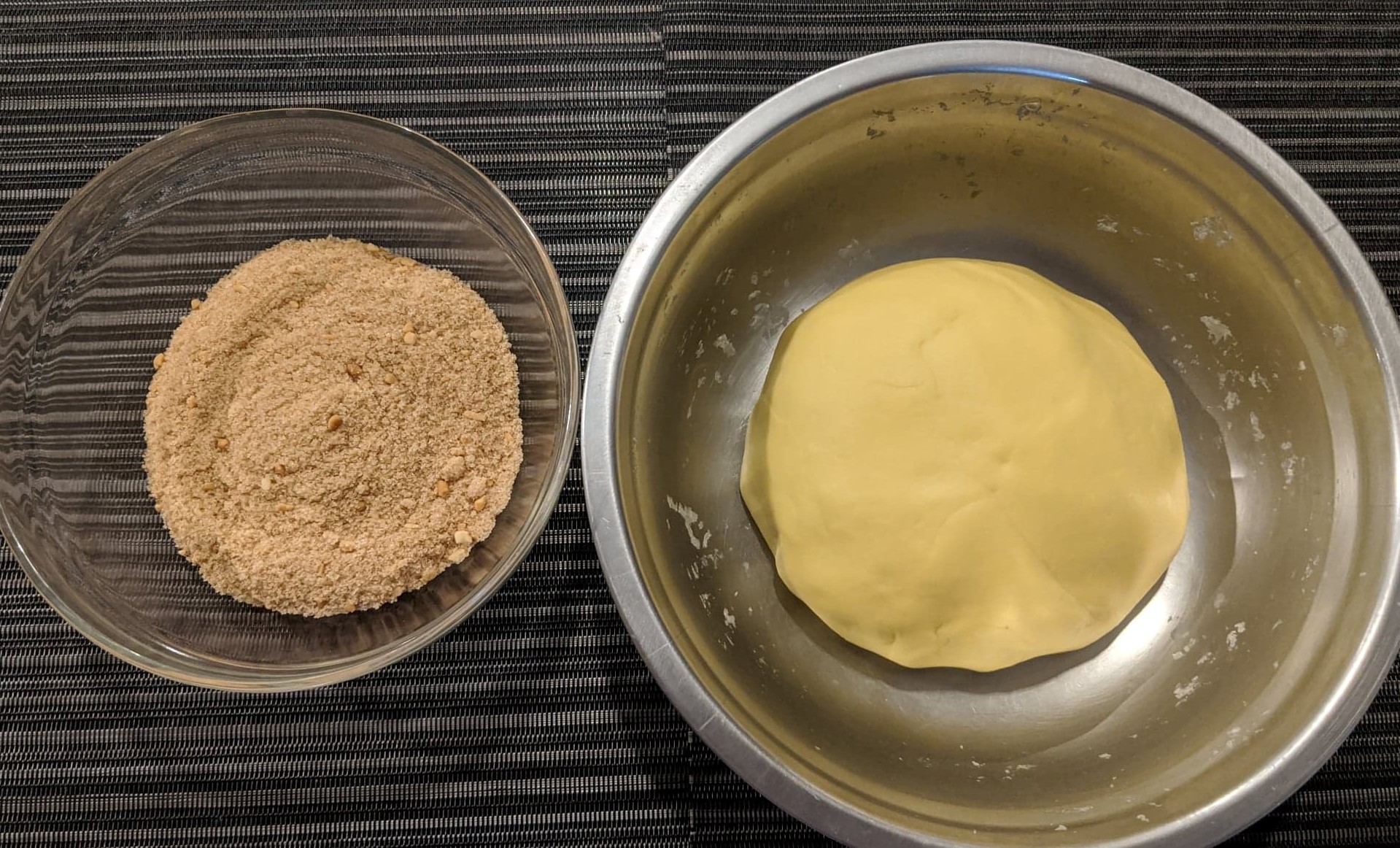 After 10 minutes, separate dough into 8 equal parts, forming into small balls. You can put a little oil into your palm to avoid sticking the dough into your hands.
Flatten the balls and put a tablespoon of Jam Mix inside.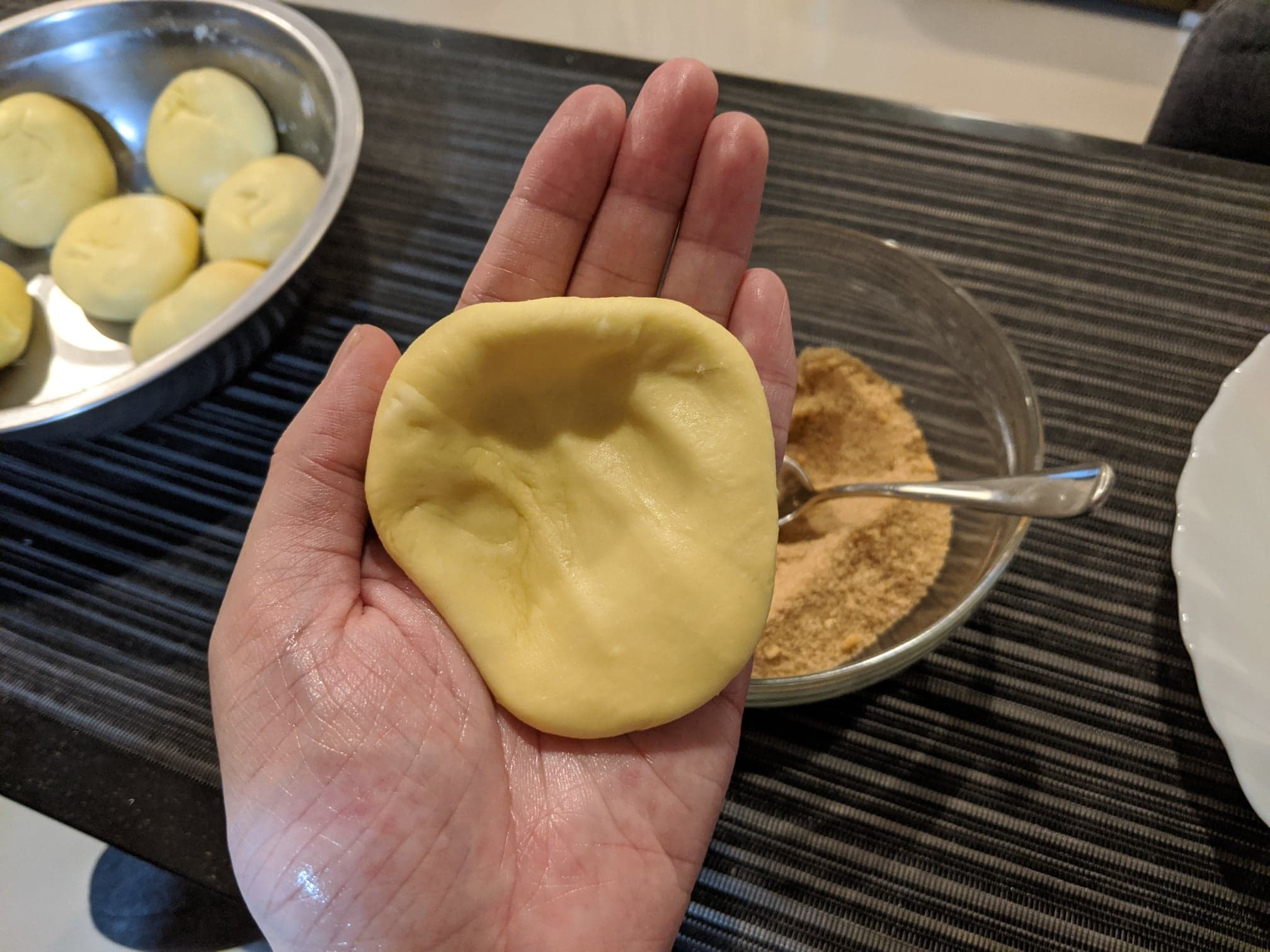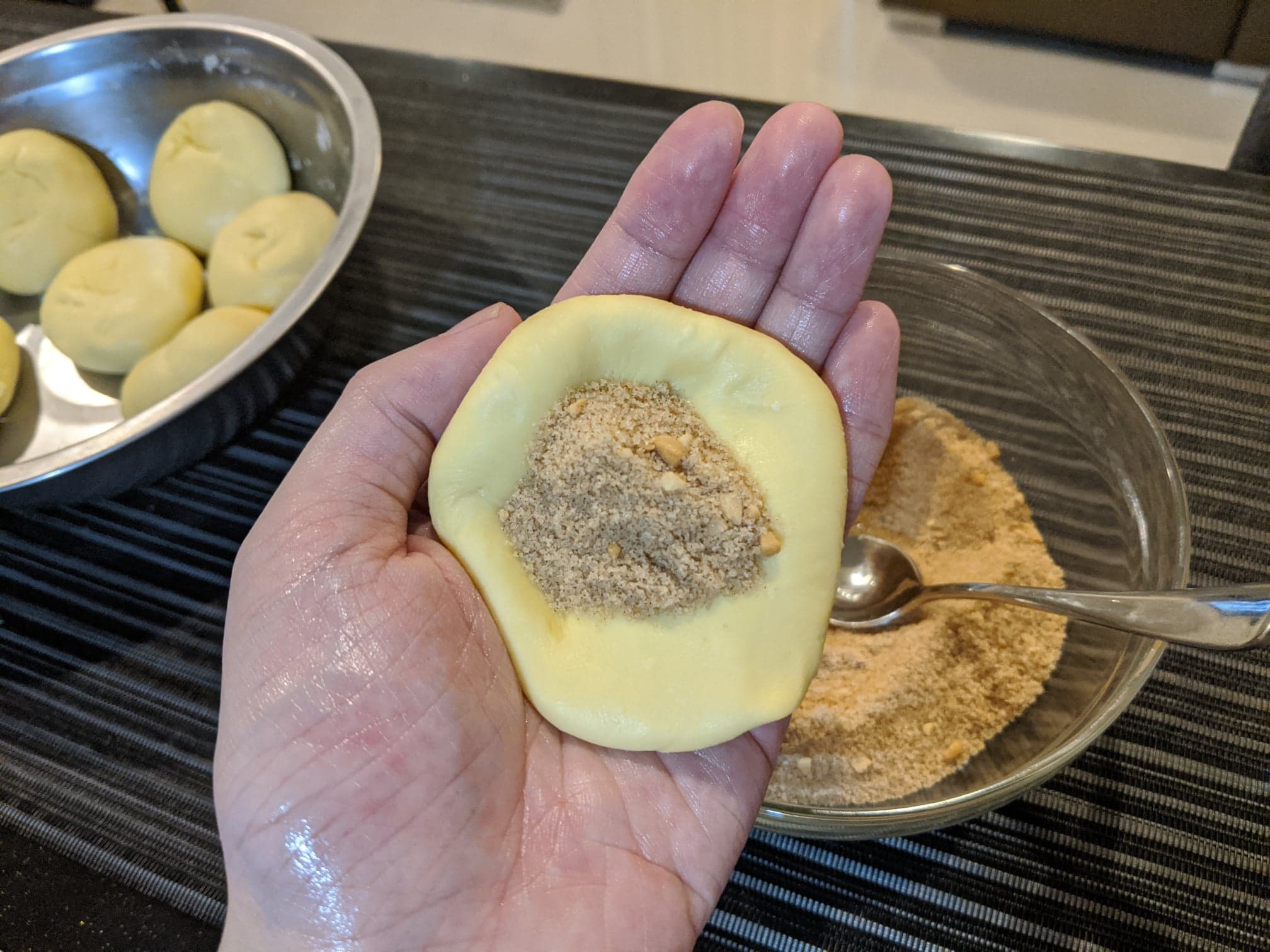 Secure and seal the filling by streching the dough a little from bottom to top.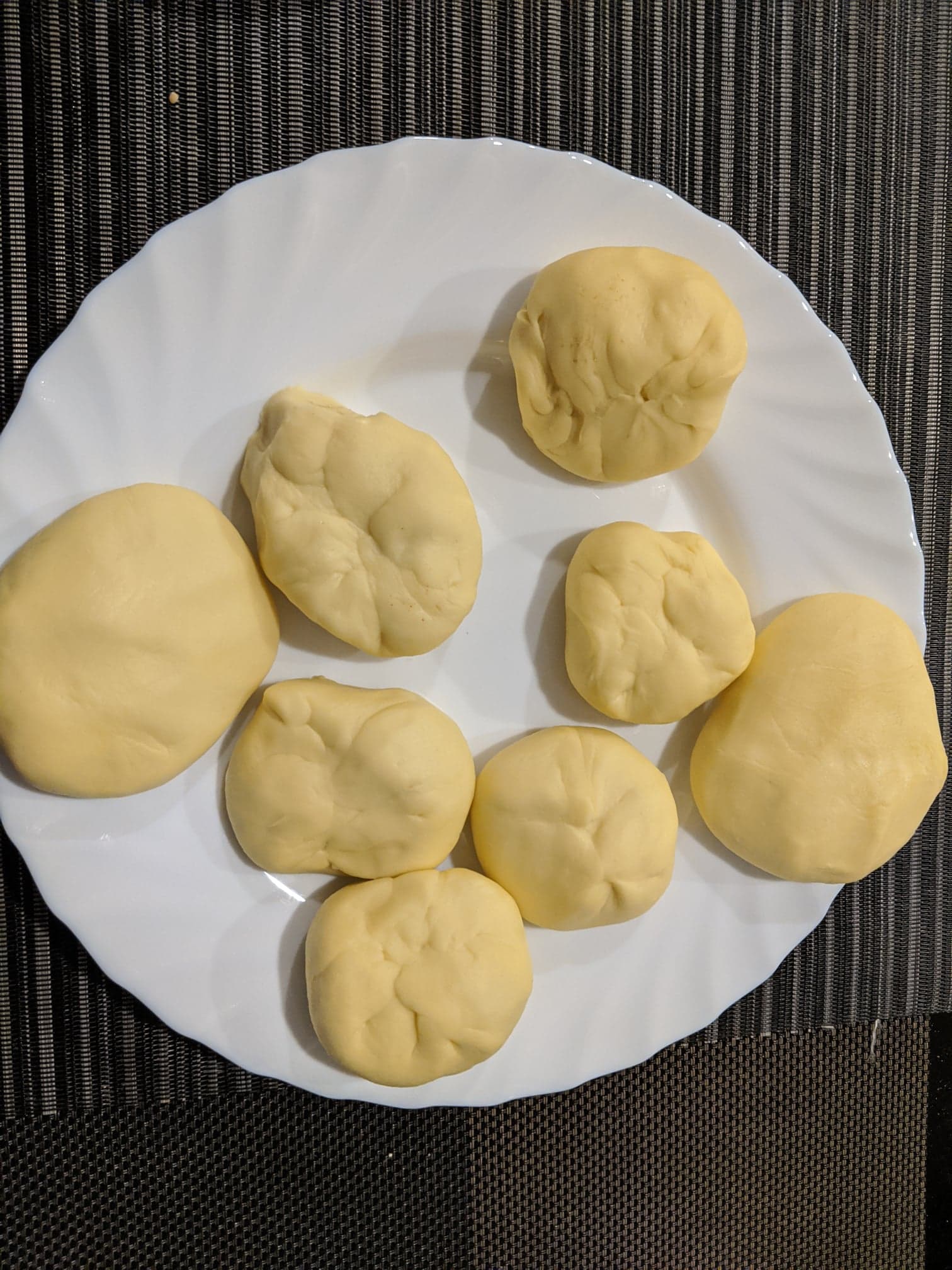 Prepare for frying:
In a non stick pan, add oil and put the balls with filling. Then flatten it using a spatula. Fry each sides for 2 minutes until brown in medium heat.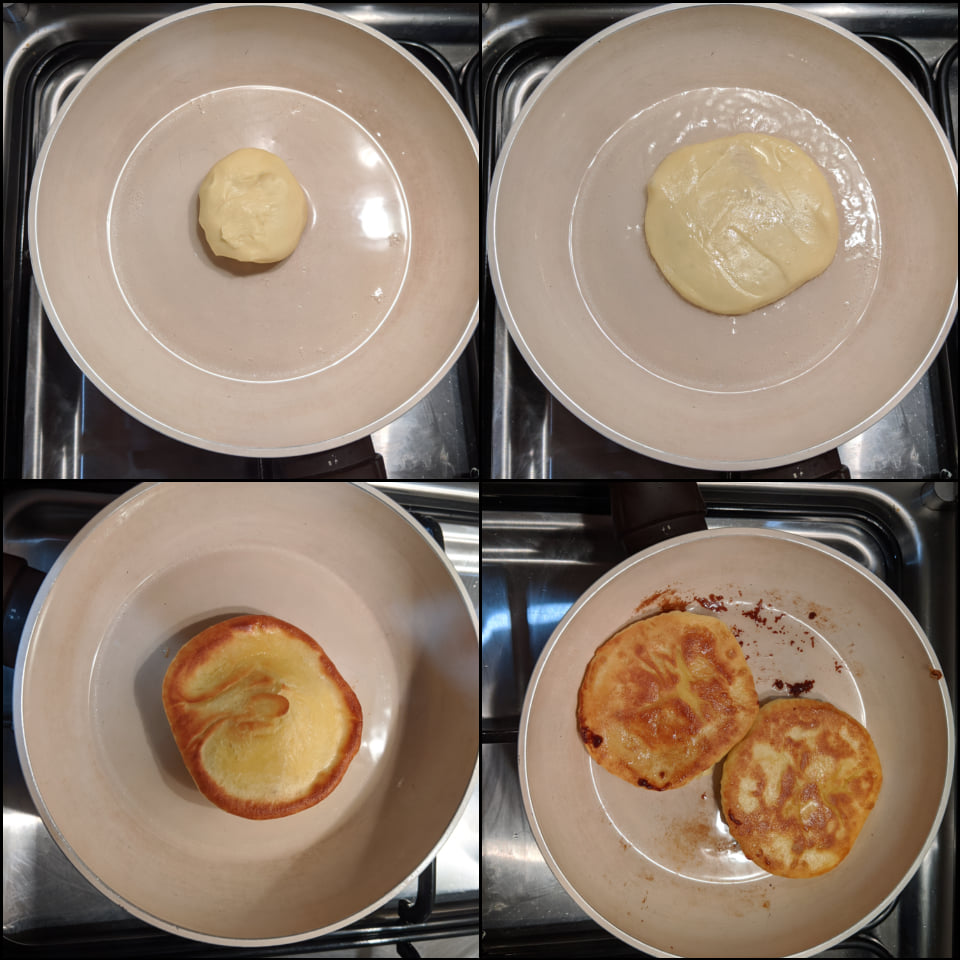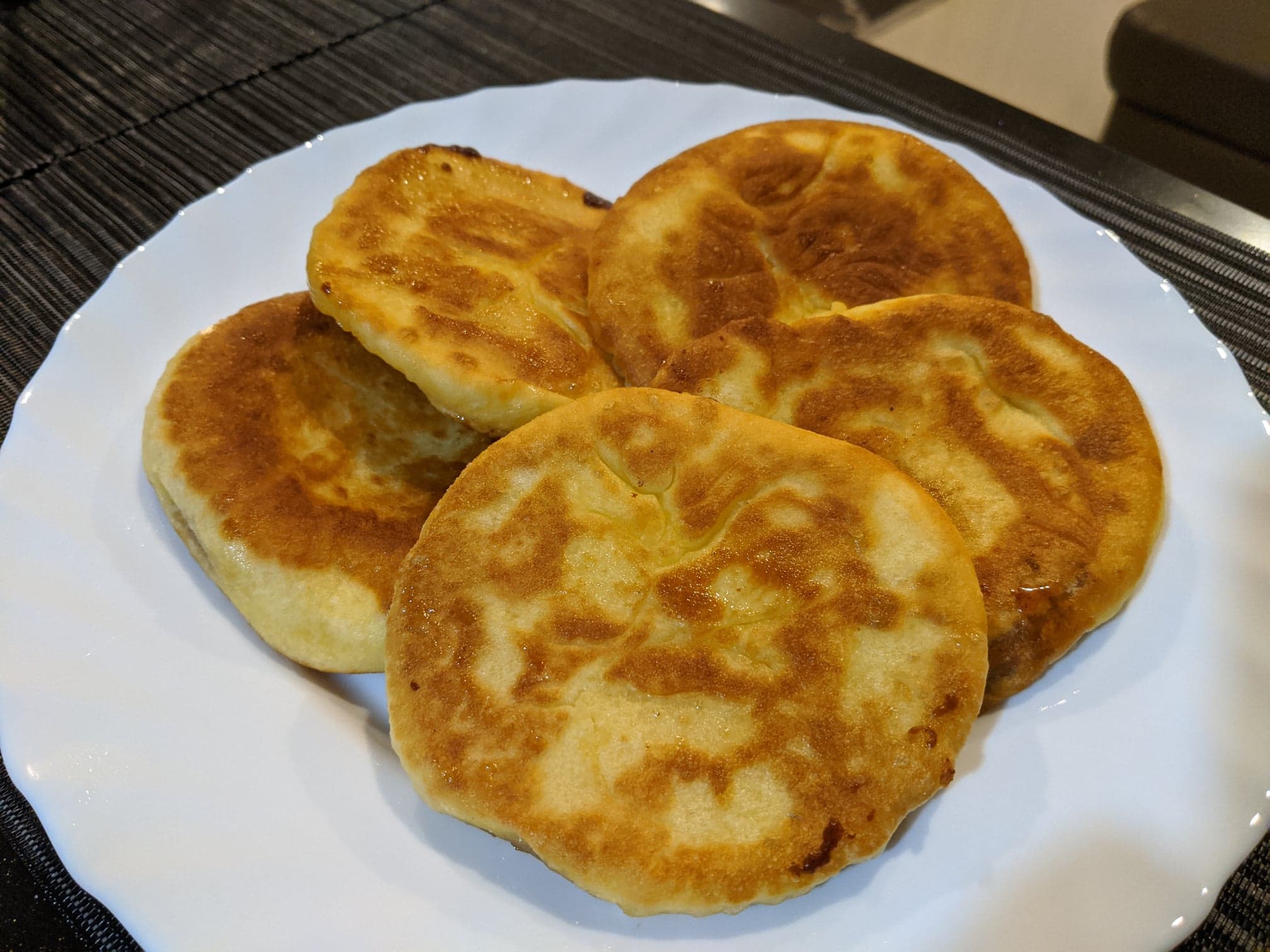 Hotteok ( Korean Sweet Pancake ) Recipe:
Hotteok is a pancake filled with sweet filling popular in South Korea.
Category: Dessert
Cuisine: Korean
Prep time: 30 minutes
Cooking time: 10 minutes
Servings: 4
Calories: 174 cal per serving
Rating: 4.5
Ingredients:
1 box of CJ Hotteok Mix
1/4 cup hot water
1/2 cup cold water
oil
Instructions:
Combine dry yeast with 1/4 cup hot water and 1/2 cup cold water
Add in the flour mixture
Combine
Use hands and knead for 10 mins
Transfer to a bowl and cover. Let it sit for 10 minutes.
Open the Jam Mix and transfer into a bowl
Put a little oil in your palm
Divide the dough into 8 parts and form into small balls
Flatten the dough balls and put a tablespoon of of jam mix filling
Stretch and seal the dough from bottom to top
Do this to all dough balls
In a non stick pan, add oil into it
Add in dough balls and flatten it using a spatula
Fry each sides for 2 minutes until lightly brown in color
Serve