Pechay rolls have different versions. They are served in either Chinese or Japanese restaurants. This dish is very healthy since it involves steaming rather than frying. Some use cabbage instead of pechay, which also works. I just use whats available in my kitchen. You can also play around the ingredients. Happy Cooking!
How to make:
Making these can be a bit challenging. There are more steps in preparations. You have to cut the stems of the pechay and put it in boiling water for 1-2 minutes. Doing so can help you roll the pechay faster. Pick a bigger leaves of pechay for this to work. Drain and set it aside.
For the Meaatball procedure, you have to combine ground pork, minced garlic, onions, ginger, mushrooms, scallions, soy sauce, oyster sauce, rice wine, salt, pepper and sugar. Press firmly using hands to form a paste.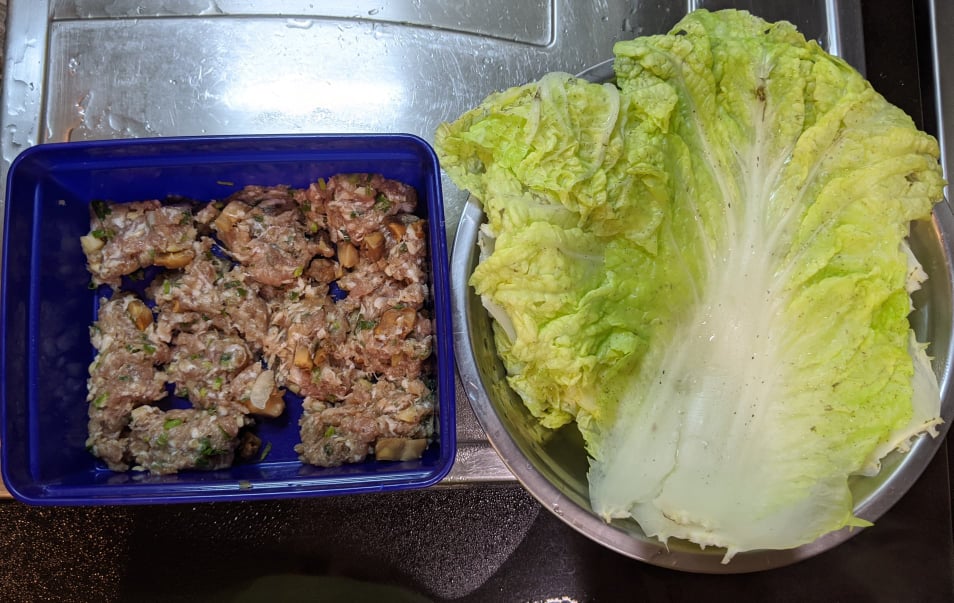 Now your ready to roll the Pechay. Put a tablespoon of meat paste and roll gently covering the sides.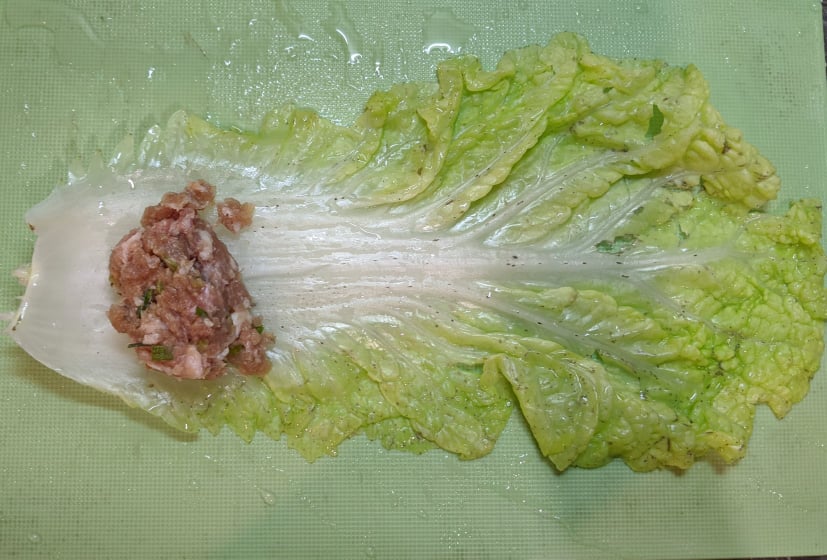 Transfer to a steaming pan with foil to catch the sauce that came out from the steam. Steam for 20 minutes.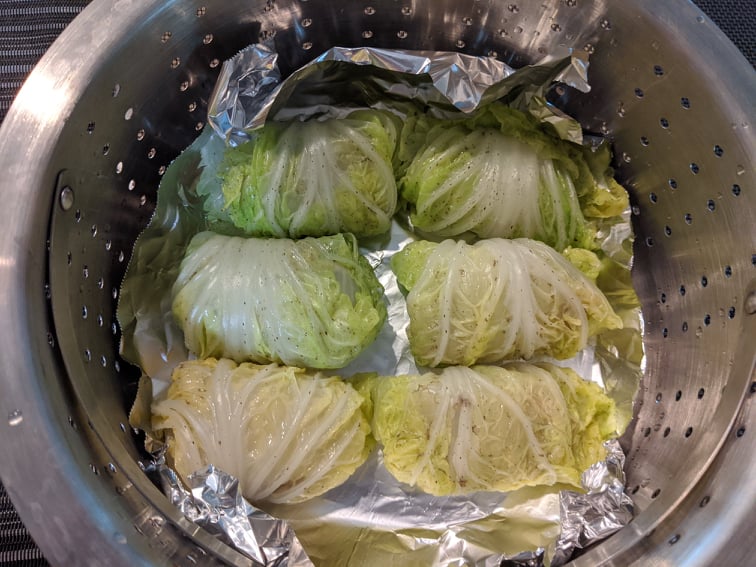 For the sauce, combine the sauce that came out from the steam to the water soaked in mushrooms, cornstarch, soy sauce, chicken cube and sugar. Heat in pan until thicken. Top in pechay rolls with chopped scallions.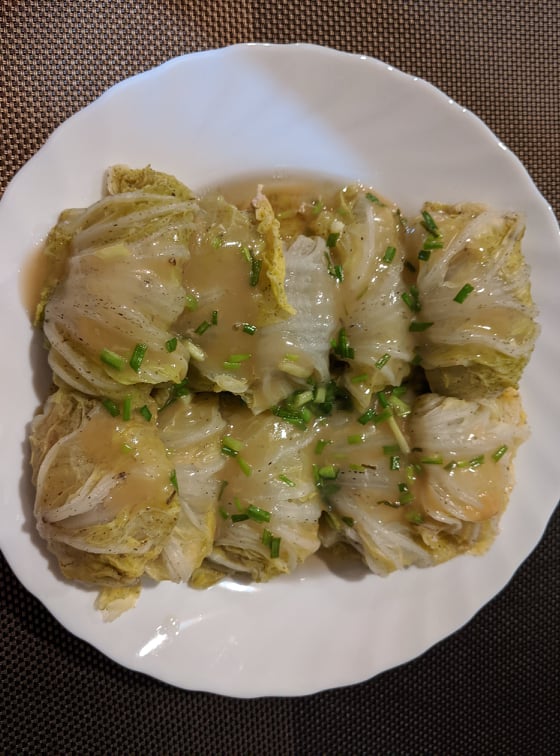 Pechay Rolls with Ground Pork Recipe:
Pechay Rolls is a healthy steamed dish where in meatball is wrapped in pechay
Category: Main Course
Cuisine: Chinese
Prep time: 30 minutes
Cooking time: 25 minutes
Servings: 2
Calories: 350 cal per serving
Rating: 4.5
Ingredients:
250 grams ground pork
minced garlic ( 1 clove)
minced ginger
1/8 cup minced onions
2 medium sized soaked shitake mushrooms ( reserved the soaked water)
minced scallions
1/2 tb soy sauce
1 tsp soy sauce
1 tsp rice wine
1/2 tsp salt
1/4 tsp sugar
1/4 tsp pepper
10 pcs large Pechay
1 tsp cornstarch
1/4 cup water from soaked mushrooms
1 tsp soy sauce
1/8 tsp sugar
little chicken cube ( pinch)
Instructions:
Preparing the Pechay: Blanched vegetable in boiling water for 1-2 minutes
Let the water drain in vegetable and set aside.
Meat Filling: Mix together ground pork, minced garlic, onions, ginger, mushrooms, scallions
Then add the seasoning: soy sauce, oyster sauce, rice wine, salt, pepper and sugar.
Press firmly using hands to form a paste.
Set aside.
Assemble: Lay one pechay and put a tablespoon of meat filling
Roll it up, folding in the sides and rolling from the bottom up.
Steam: Put all pechay rolls in steaming pan with aluminum foil.
Steam for 20mins
Reserved the soup that comes out from the pechay.
Making the sauce: Combine pechay soup, mushroom stock, cornstarch, soy sauce, sugar, chicken cube
Boil until it becomes thick
Drizzle in pechay rolls
Topped with chopped scallions
Tips:
You can substitute pechay to cabbage