Our family was so excited to have a trip to the famous and finest Antonio's Tagaytay. It was Mother's Day and at the same time the 18th birthday of my cousin so she decided to have an intimate family celebration here. It was surely our lucky day since we haven't tried it here, despite that it's in the list of the Top 20 Best Restaurants in Asia.
We arrive early because we want to avoid the traffic. We roam around the area first before going in.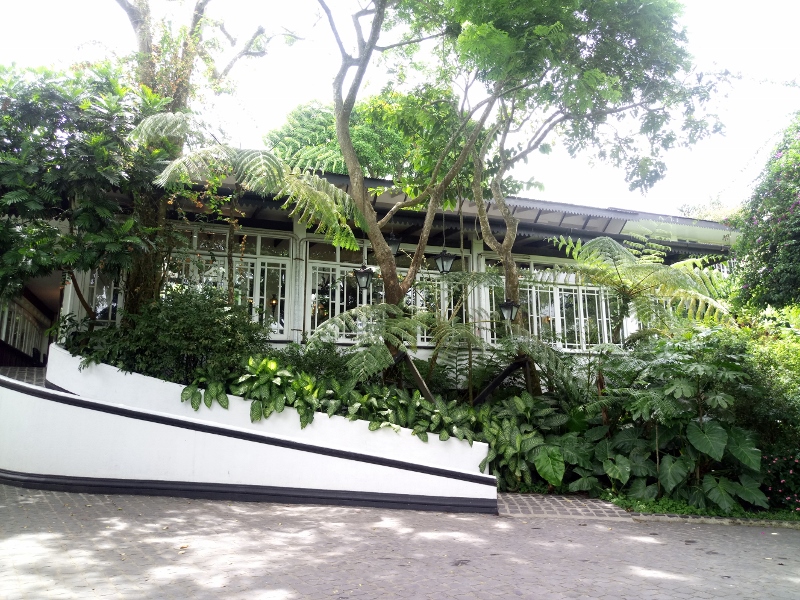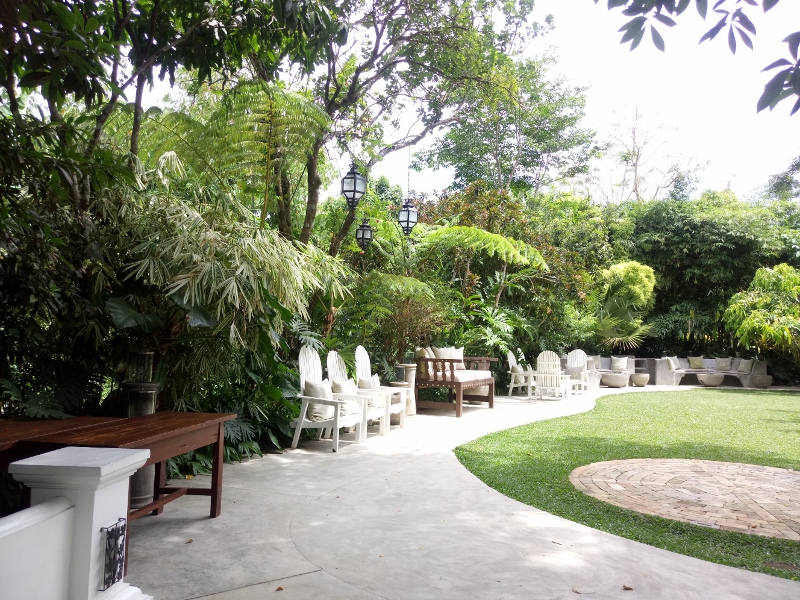 At the back of the restaurant.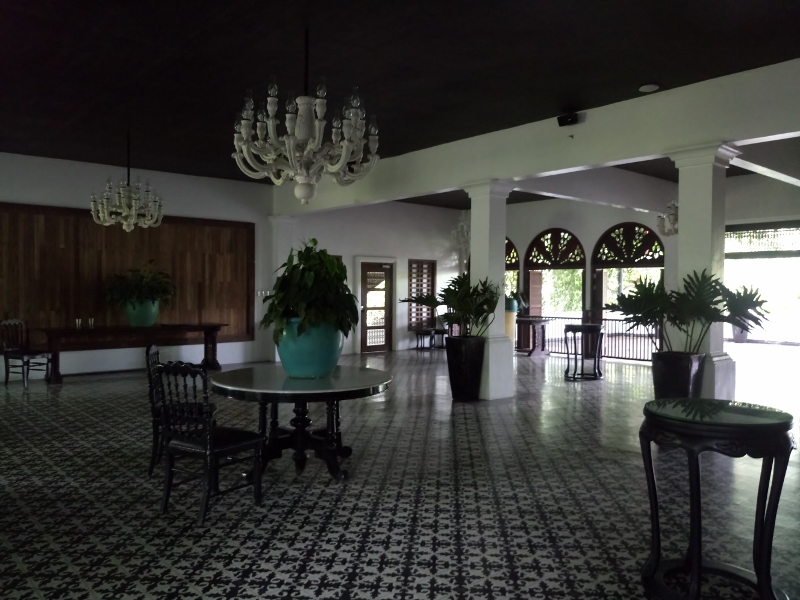 After chilling around the area, we went inside the waiting area.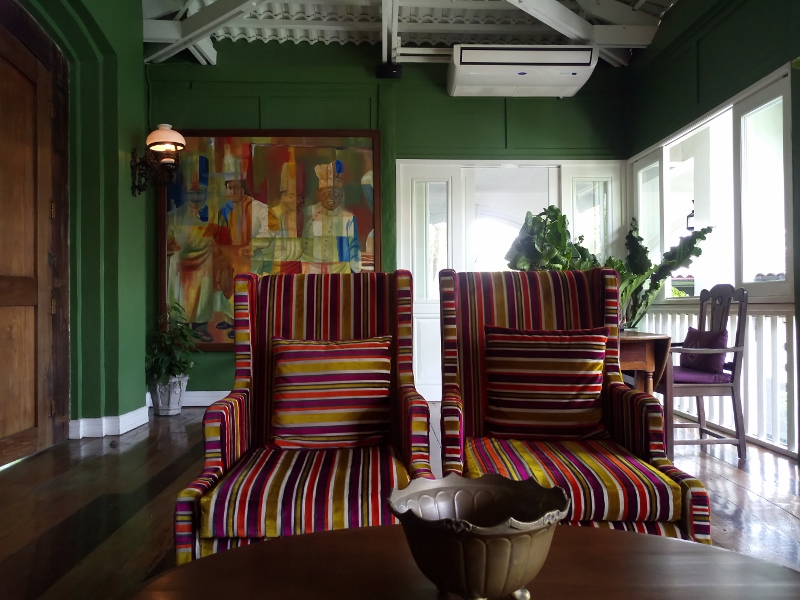 The view of the restaurant in the waiting room: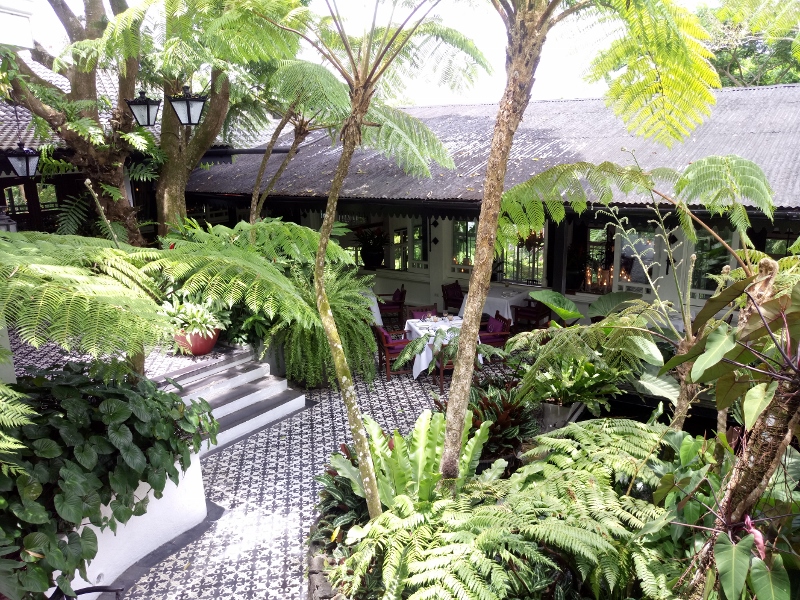 As we enter the restaurant, the place is very classy and homey at the same time.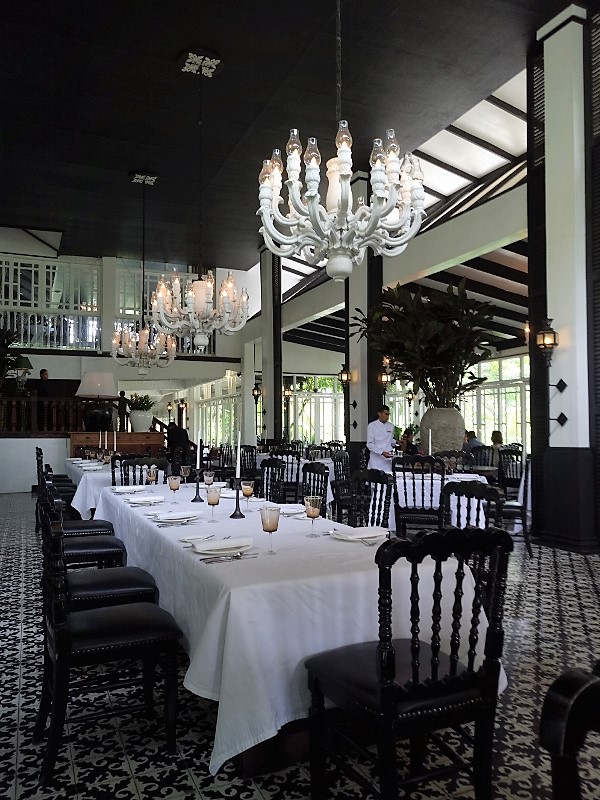 We are given bread for our appetizer.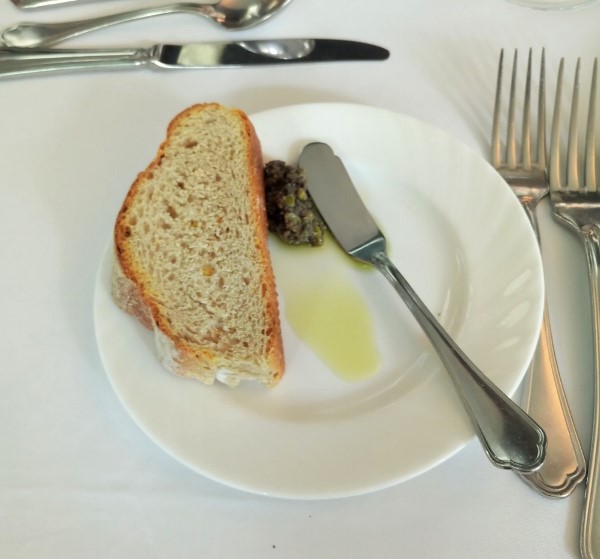 Arugula salad, glazed walnuts, cheese, nuts with balsamic dressing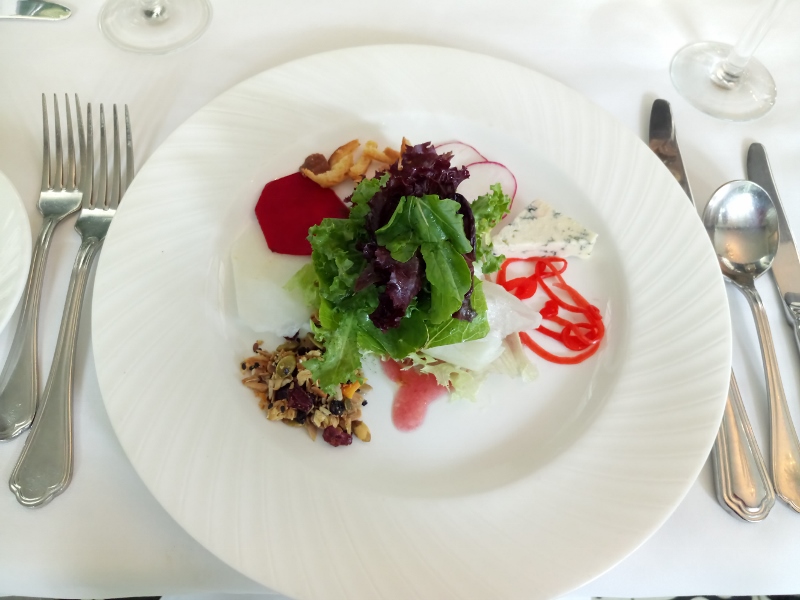 I like the combination of the salad, which comes with cheese and nuts.
Pumpkin Soup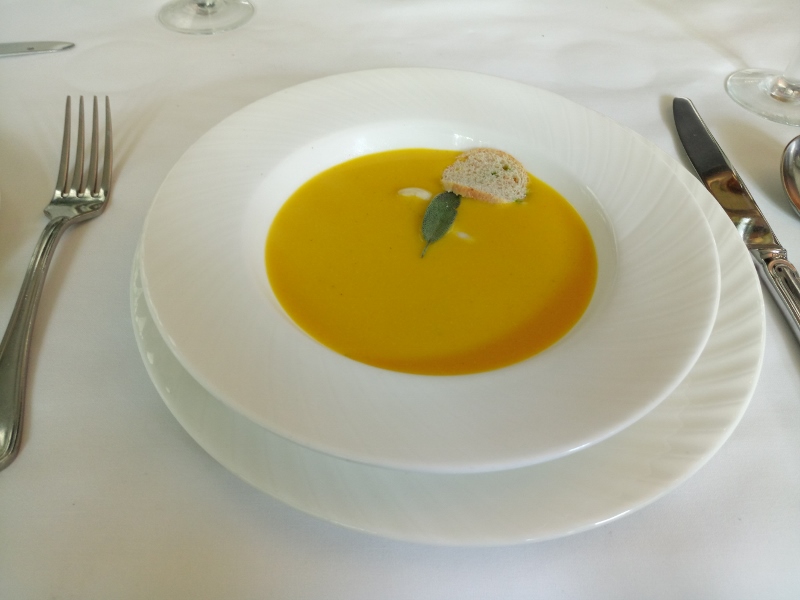 The pumpkin soup is very comforting. It has the right creaminess and consistency.
Guava Sorbet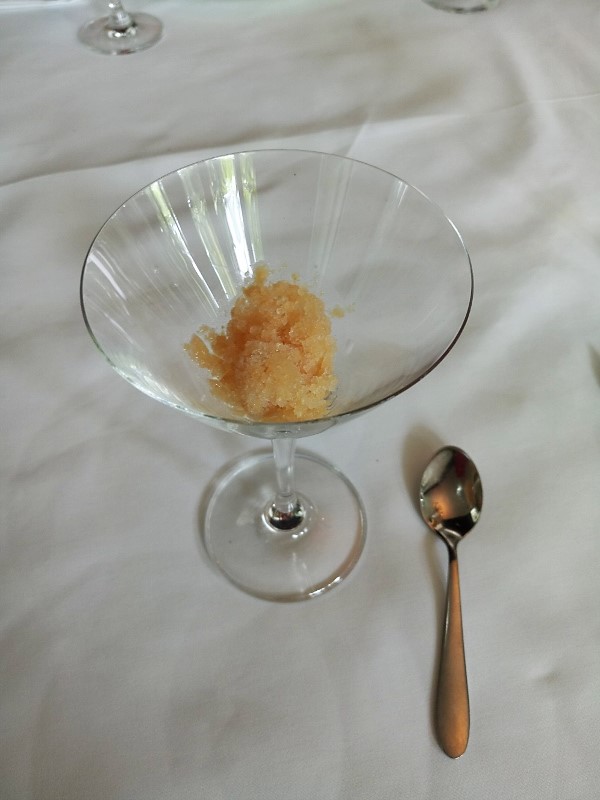 The sorbet is to clean our palate to prepare for the main dish.
Each order of entrée comes with bread, salad, soup, dessert and coffee/ tea.
ANTONIO'S TRIO ( Php 2,400)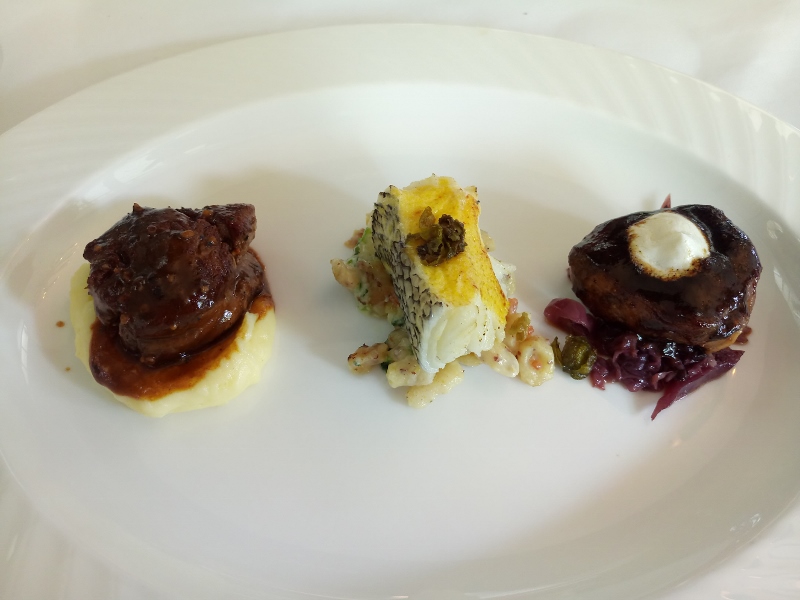 The Antonio's trio comes with:
Smoked Beef loin, bourbon jus, mashed potato
steamed chilean sea bass gratinated with hollandaise, crispy capers, spaetzle
lamb medallion glazed with black garlic, goat cheese on red cabbage
The beef loin is so tender and flavorful. I wish I ordered this one because I want more!
The sea bass is delicious as well.
I also love the lamb because it doesn't taste gamey at all. My mom didn't even realize that she was already eating lamb.
STEAMED CHILEAN SEABASS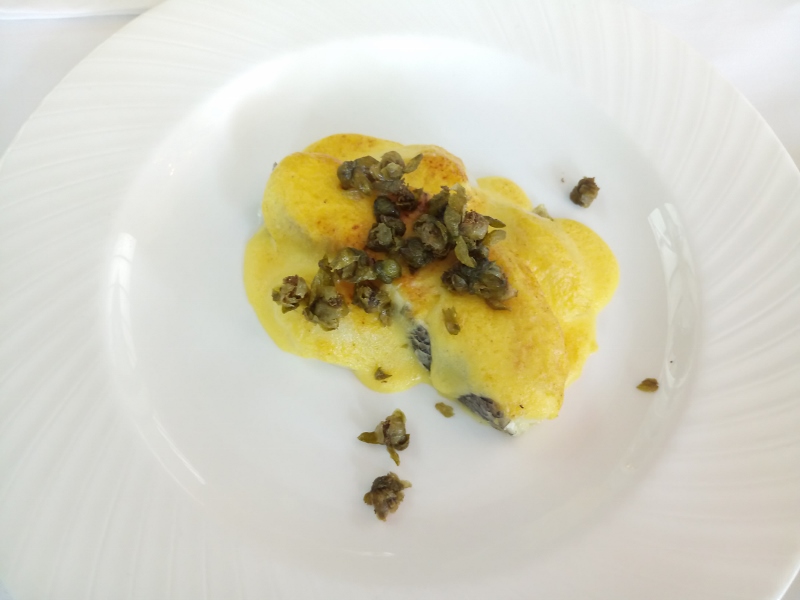 Gratinated with hollandaise, crispy capers
My little brother chooses sea bass because he is not a fan of meat. He said it was delicious.
MACARONS WITH COFFEE ICE CREAM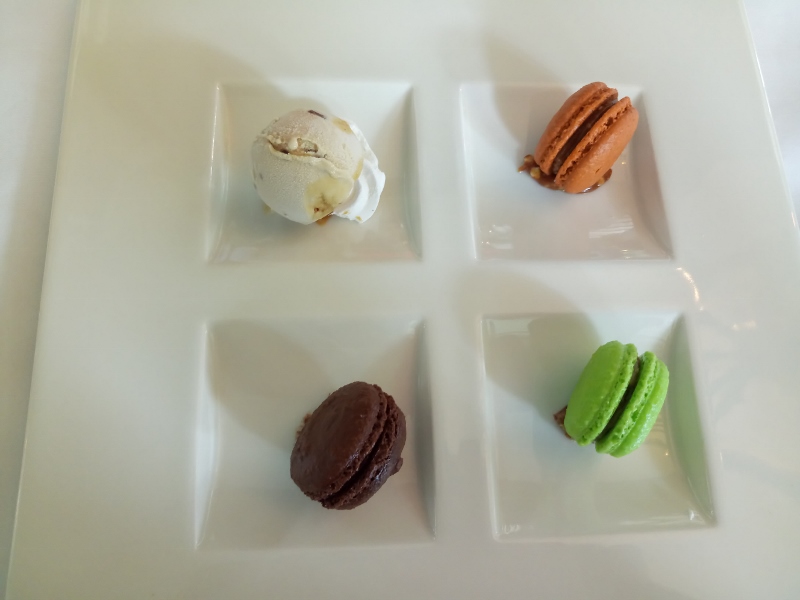 To be honest, I didn't think I would be satisfied with my meal because I was used to huge serving. I was wrong. I was completely happy with every dish perfectly served and I was already full.
LECHON DE LECHE
Roasted suckling pig with spring onions and shitake mushrooms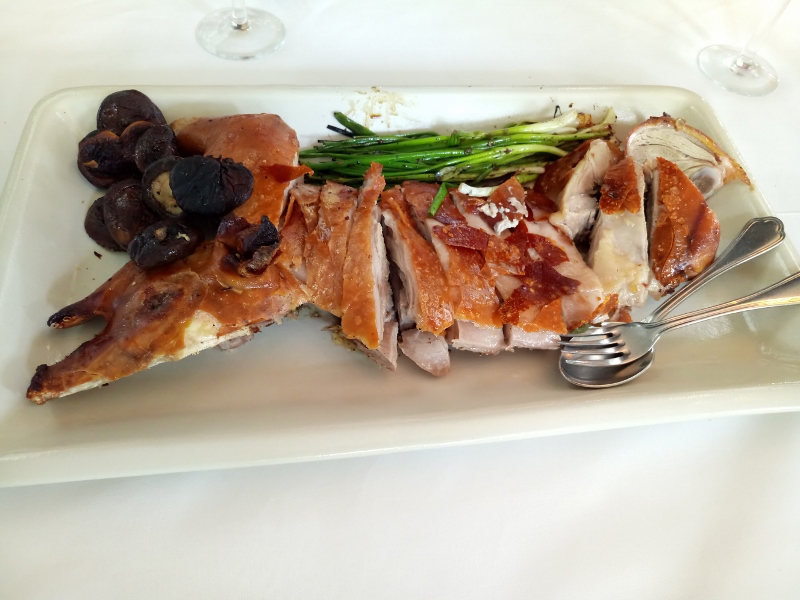 pearl onions,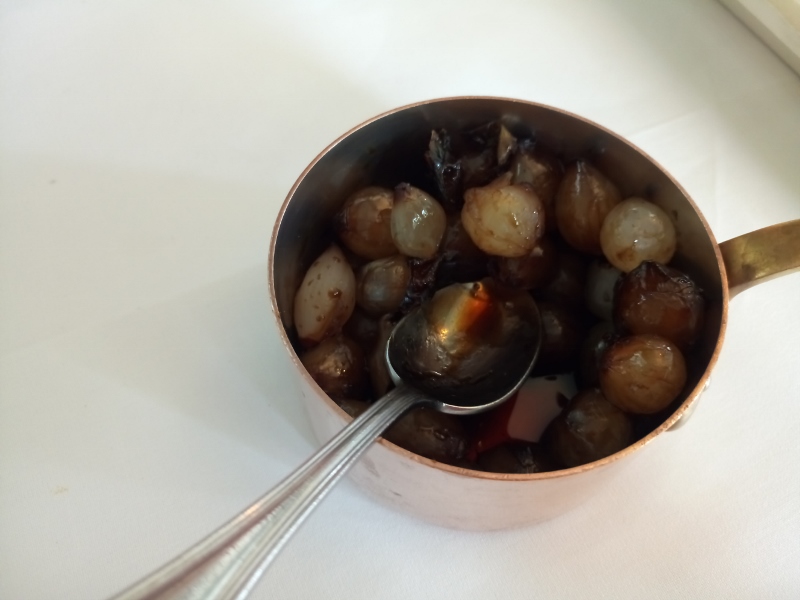 mango-pineapple churney, homemade tamarind liver sauce,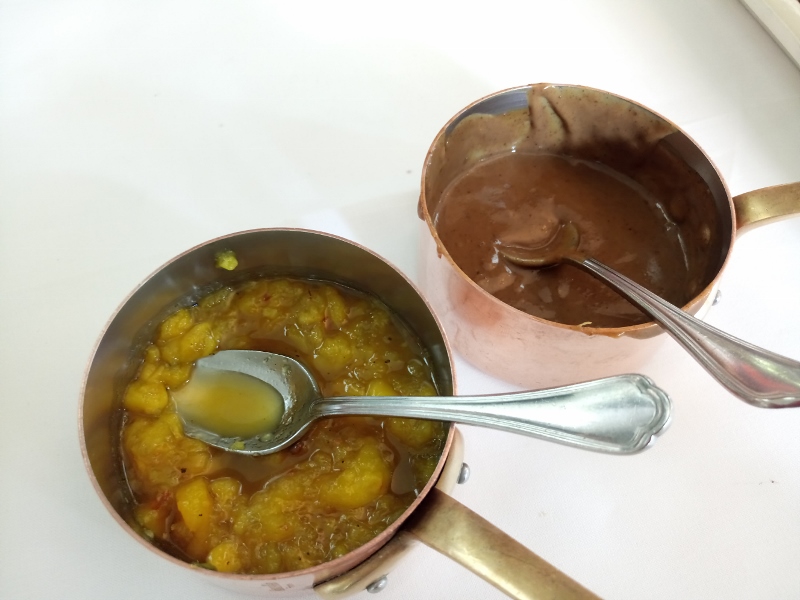 potato croquettes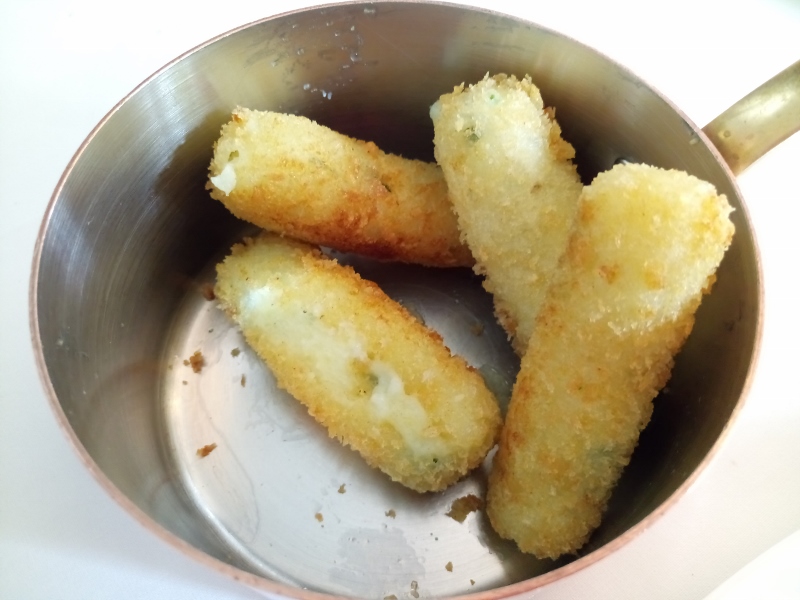 FINAL VERDICT:
Antonio's Tagaytay is perfect for family and other celebrations.
[yasr_multiset setid=0]
Purok 138, Neogan, Tagaytay City, Tagaytay City
Telephone: 2469069 ext:652
Opening Hours: 11:30 AM to 2:30 PM, 5:30 PM to 7:30 PM
Tummy Satisfied!
Diane from TummyWonderland.com
Frequent searches leading to this page
antonios tagaytay, antonio's menu, antonios tagaytay menu, antonios restaurant philippines, antonios menu