Din Tai Fung is known in Hong Kong for their five consecutive year award from the Michelin star since 2010. People used to go to there just to have their famous xiao long bao. Now, we just have to go to their first and only branch in SM Megamall.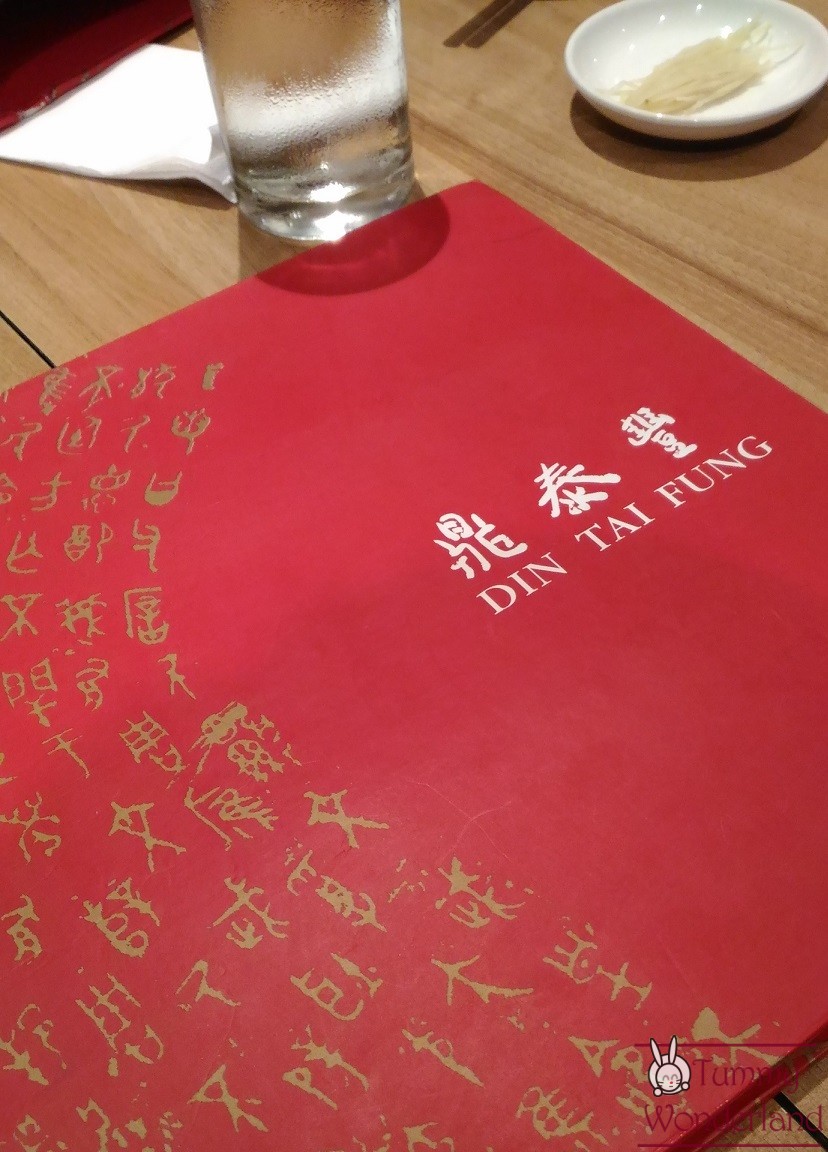 Before they serve your xiao long bao, you will be given a saucer with sliced ginger. You will have to create your own sauce for the xiao long bao, just combine the soy sauce and vinegar placed on your table.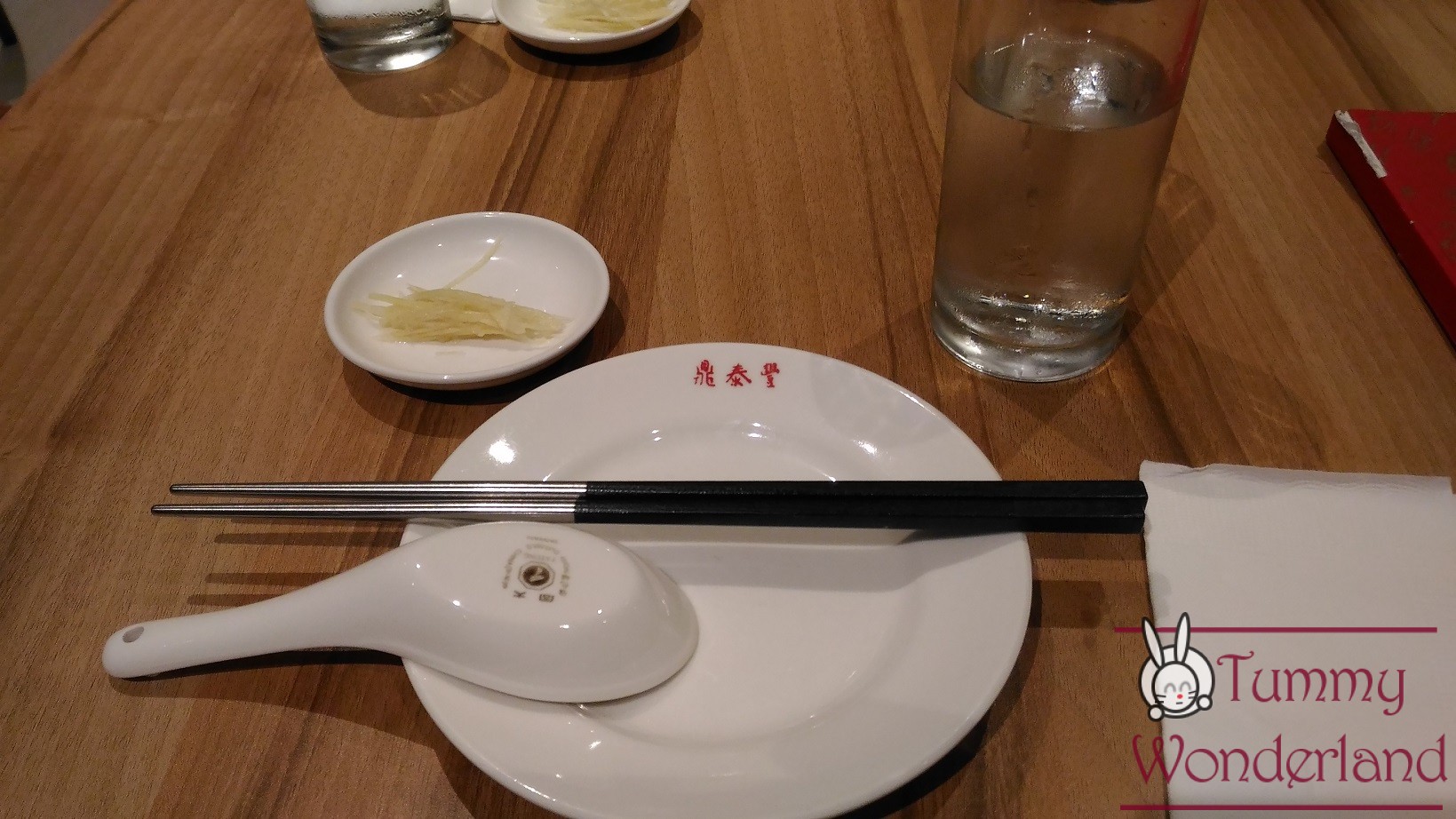 Pork Xiao Long Bao ( 10pcs)
Xiao Long Bao is also called steamed soup-filled dumplings. Din Tai Fung's version is indeed the best! The wrapper is very thin and once you have your first bite, the soup will burst, so be quick to sip it. The original Pork XLB is my favorite, unfortunately, I didn't get the chance to try the other flavors.
Vegetarian Mushroom Wontons with House Soy Sauce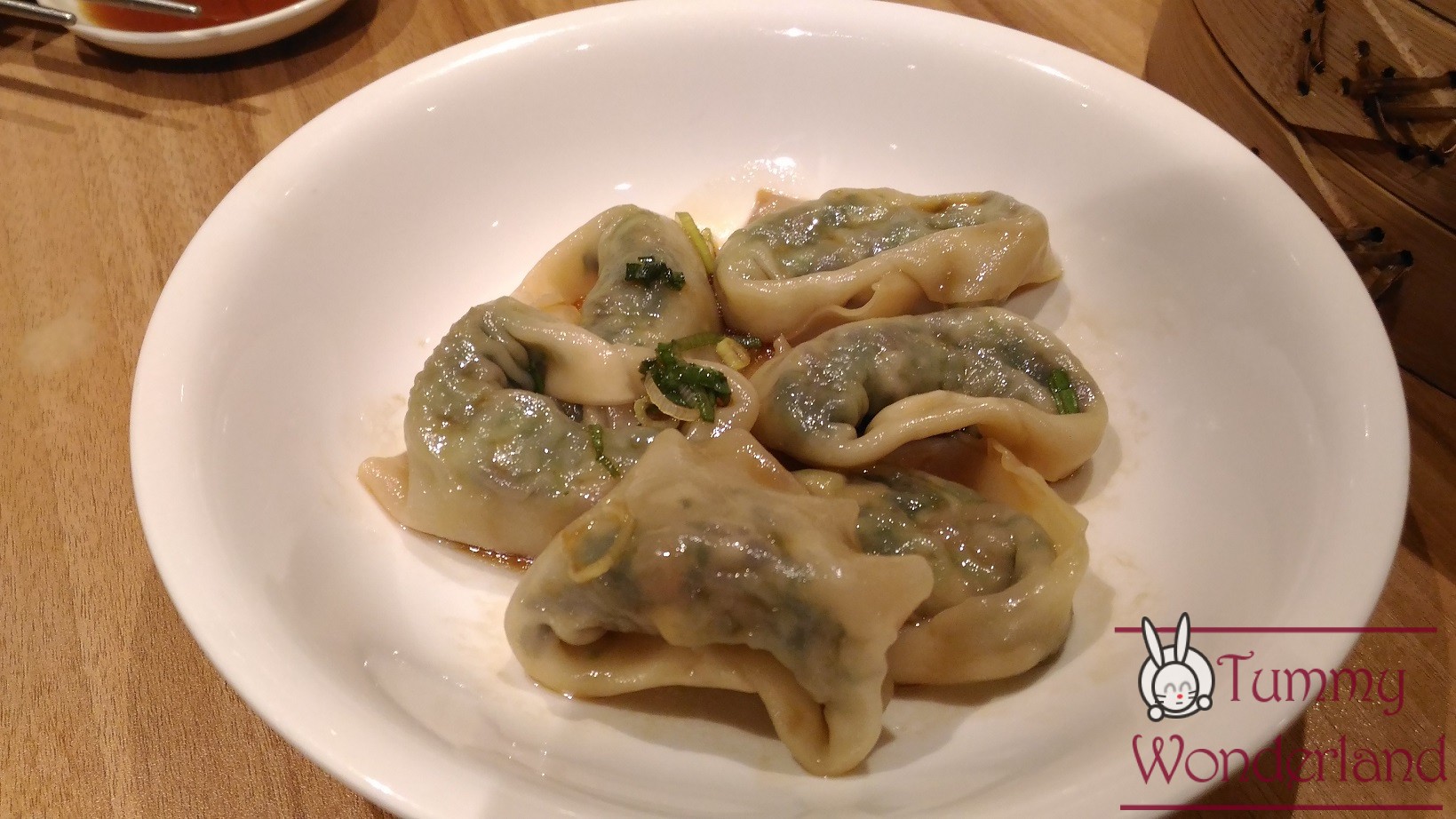 Steamed Shrimp and Pork Shao Mai (10pcs)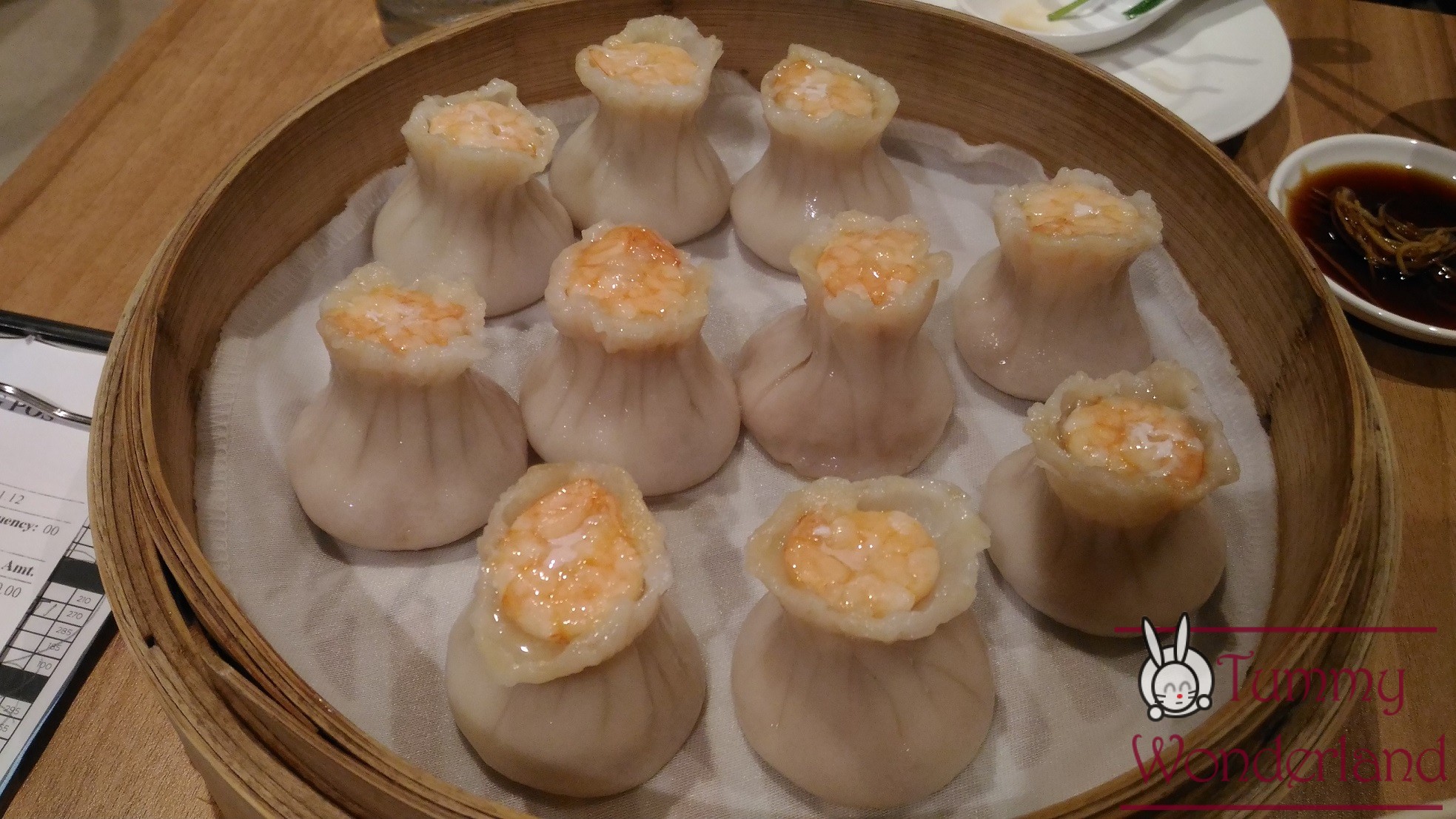 The Pork Shao Mai has a thicker wrapper, but has more soup inside.
Golden Prawn Cake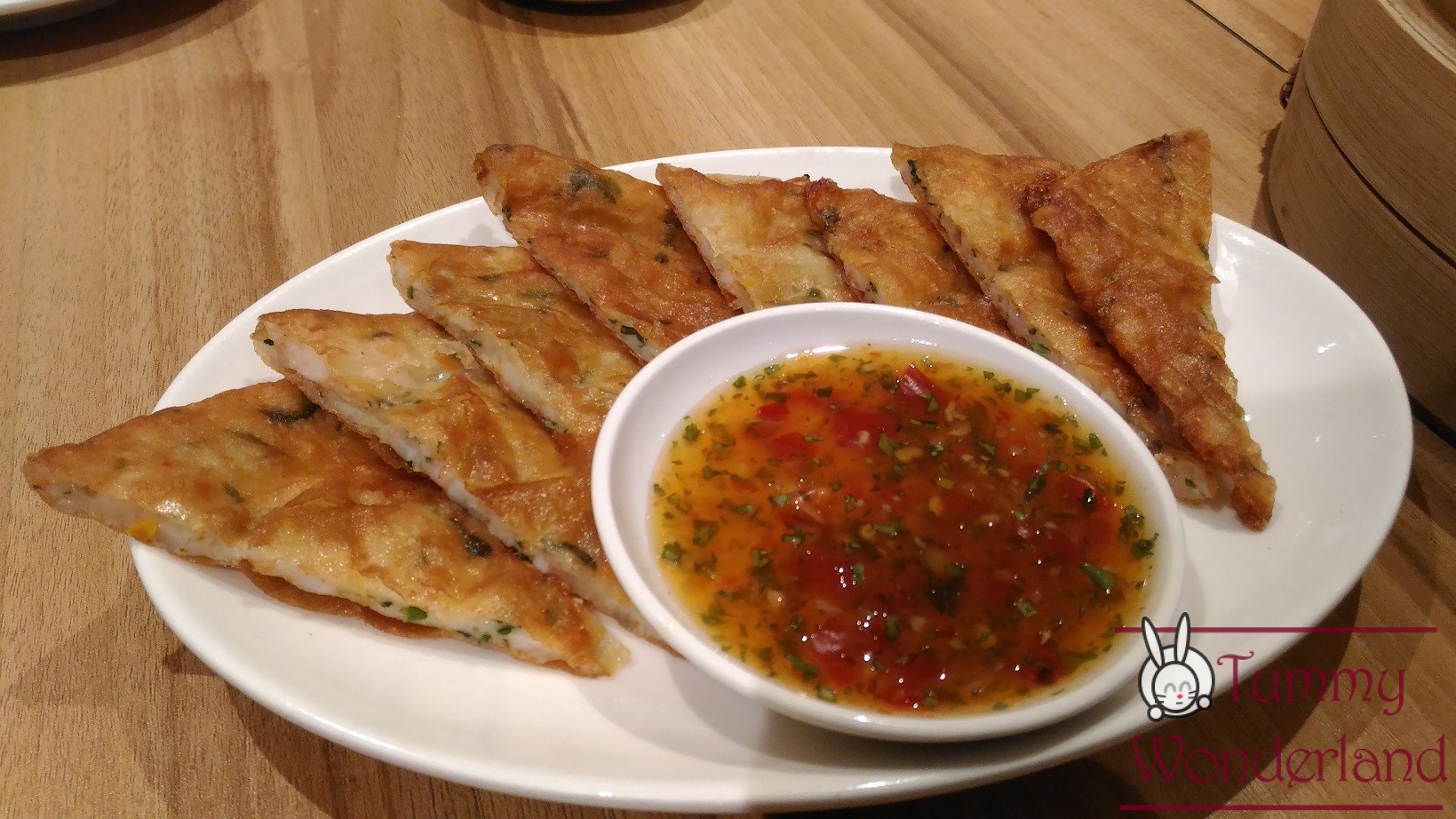 I always suggest to have dishes for sharing so I can taste everything!
Deep Fried Pork Chop Noodle Soup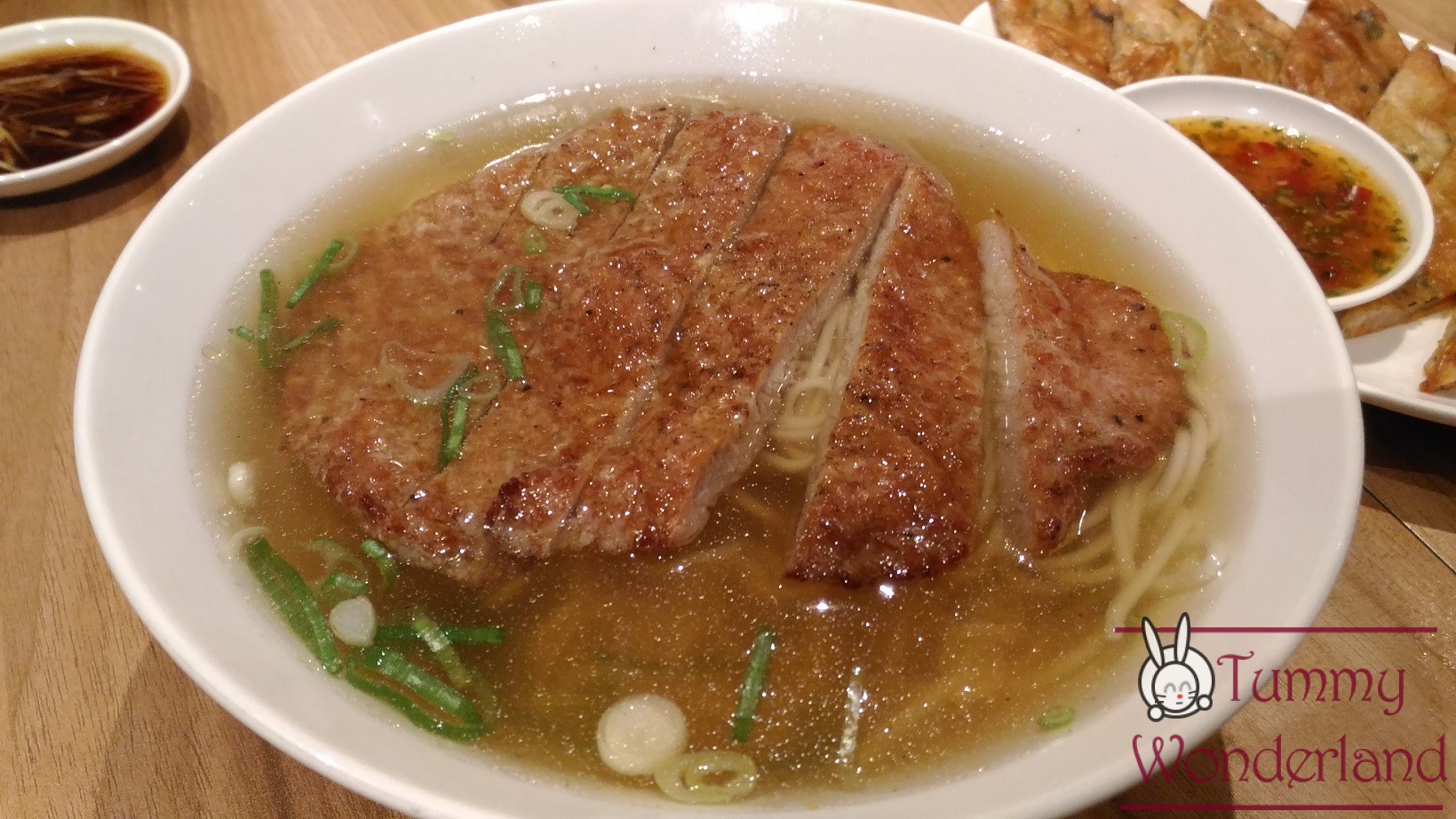 Braised Beef Noodle Soup ( Half Tendon Half Meat)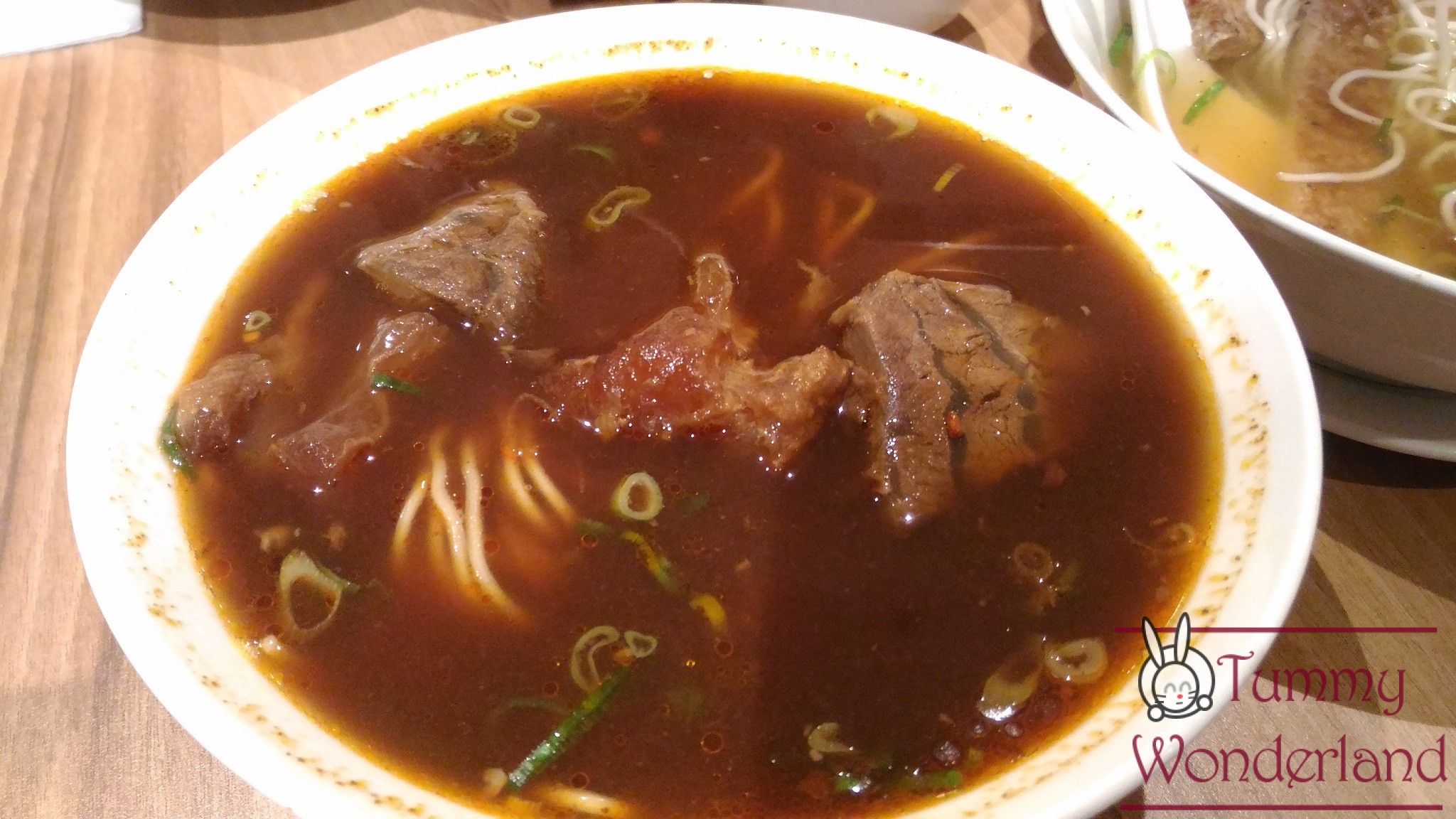 Stir-Fried Watercress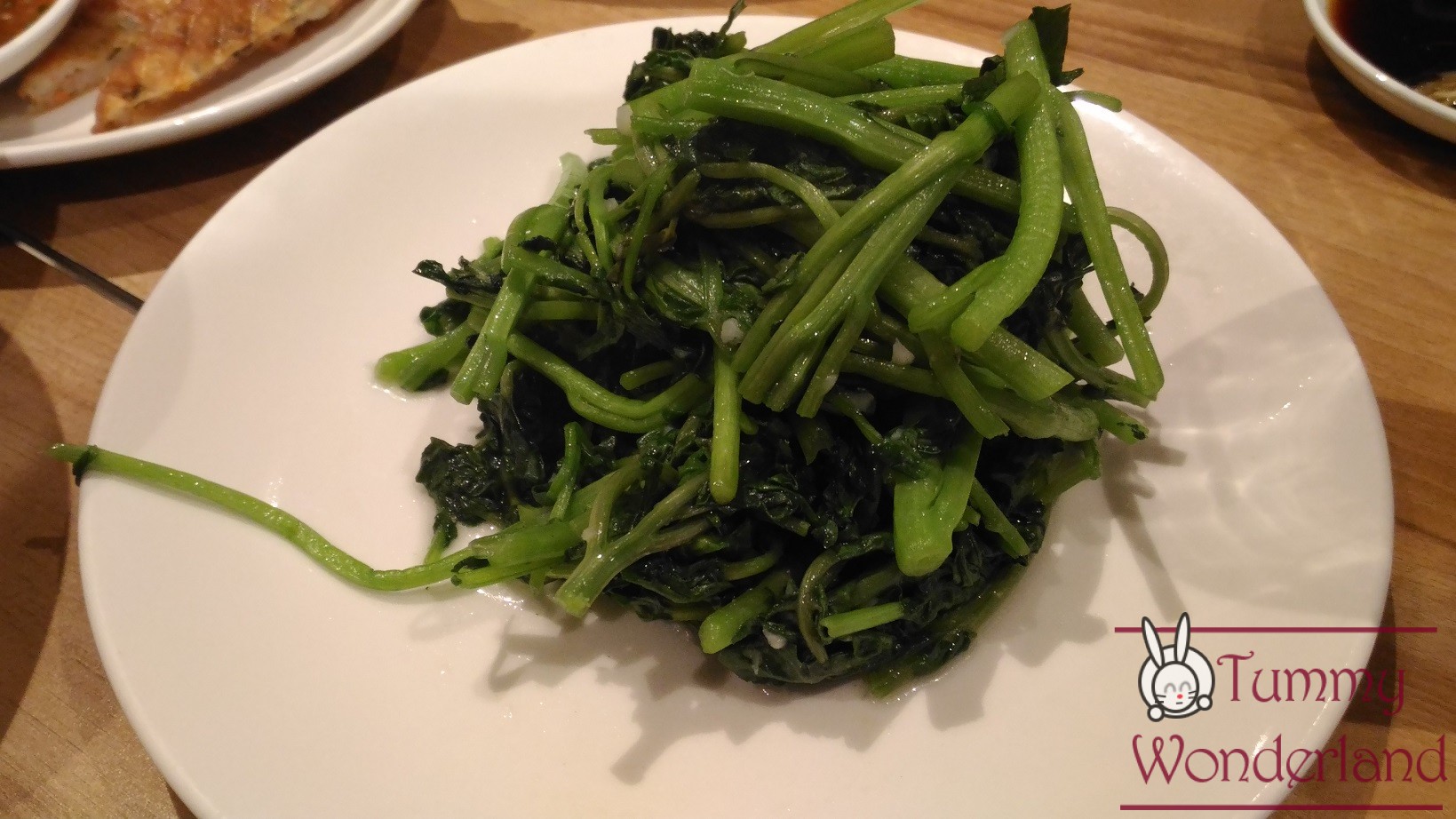 Mango Sago with Pomelo
The Mango sago is creamy and milky. The pomelo adds the refreshing taste.
Chocolate Lava Xiao Long Bao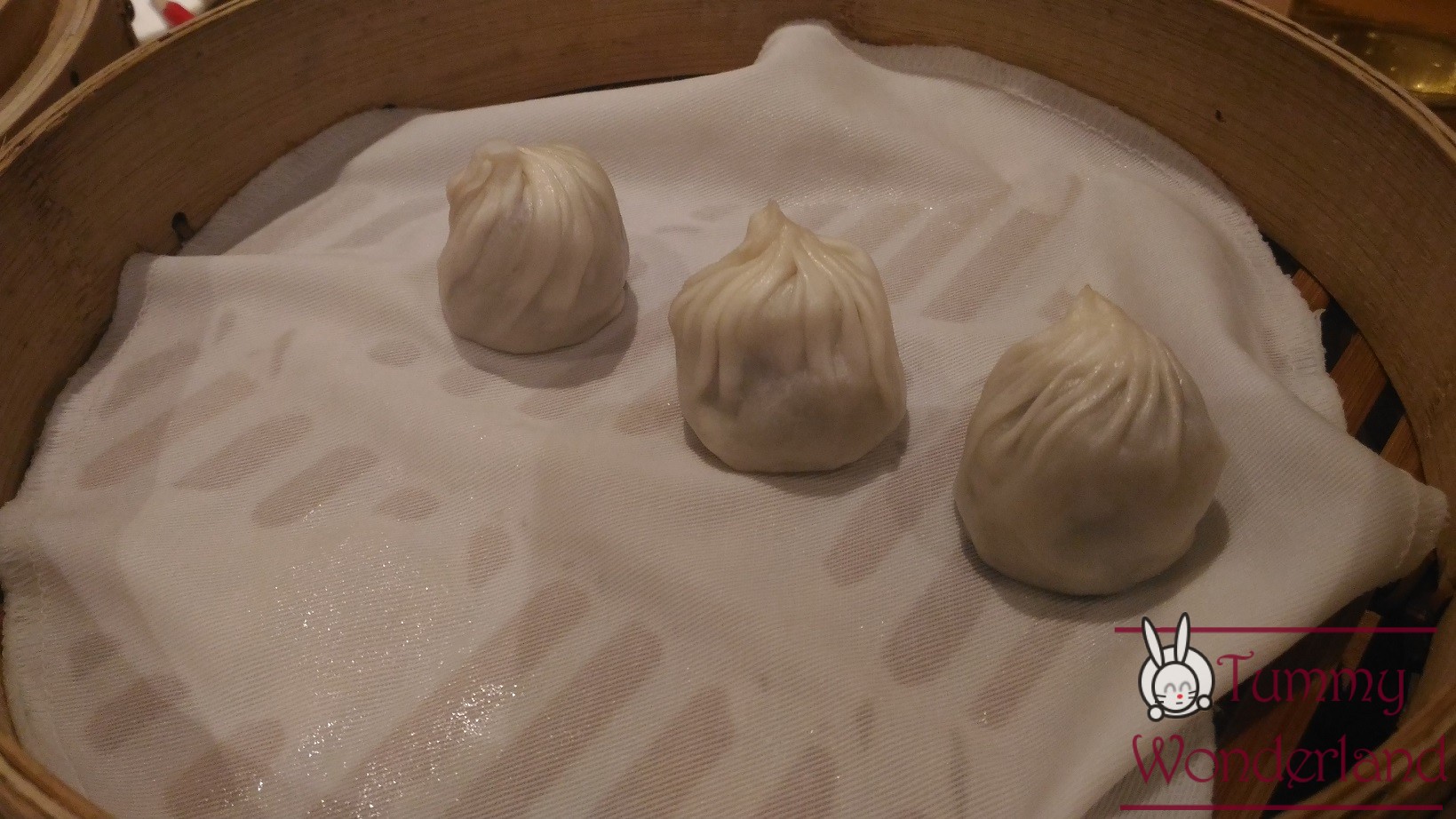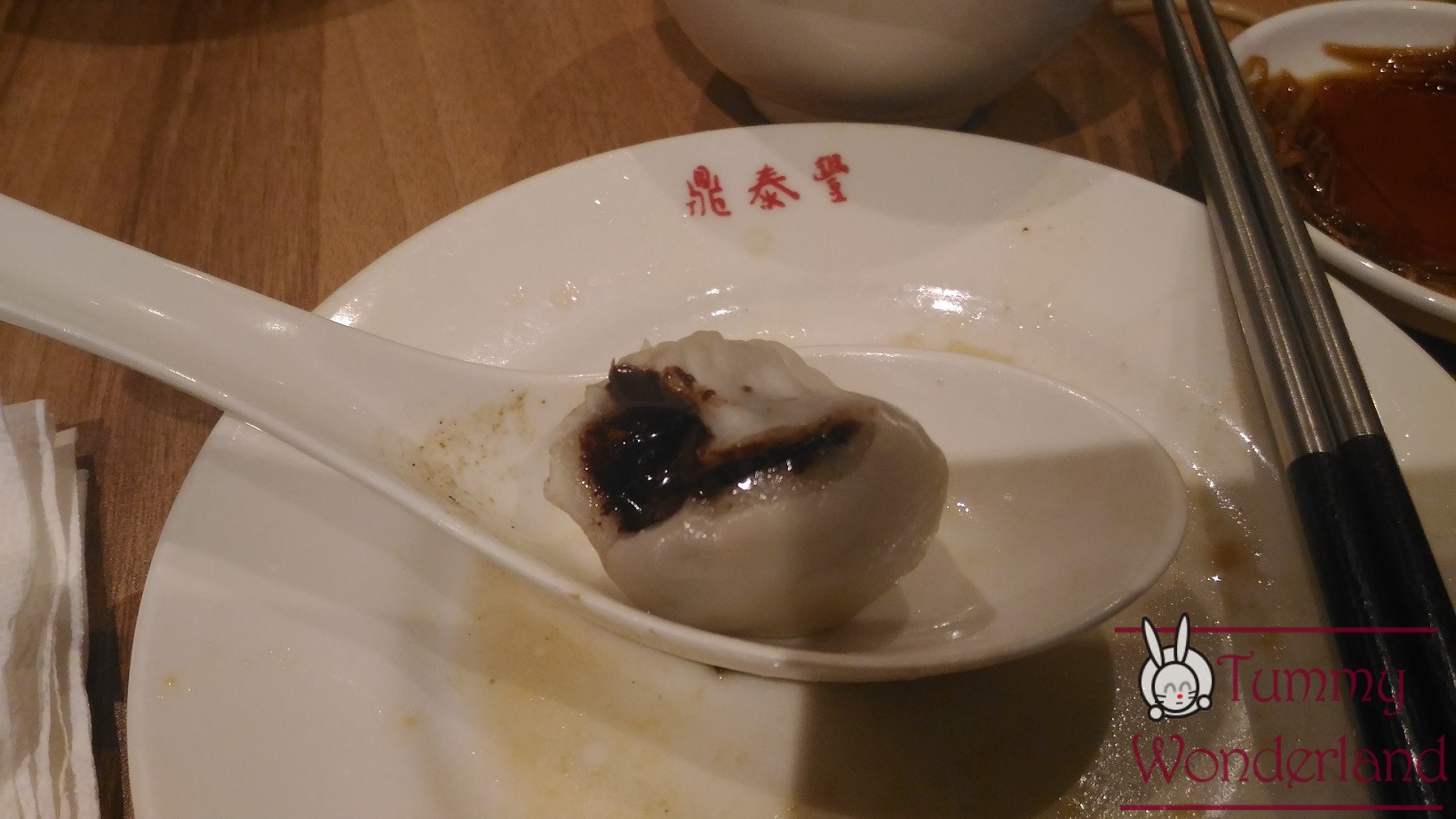 This is new to my taste. At first, I thought this would be a little weird. But when I give it a try, the chocolate inside is yummy!!
FINAL VERDICT:
We actually went here on a late Thursday night at around 8:30pm to prevent the long queue.  We are lucky since there's no waiting list at that time. We went straight inside and the interiors are simple and clean. I recommend the Pork Xiao Long Bao, Golden Prawn Cake, Mango Sago and Pomelo and  Chocolate Lava Xiao Long Bao. However, I find some of the dishes are not very extraordinary.
You can actually buy Din Tai Fung's Soy Sauce and Vinegar. My mom actually finds their vinegar very special.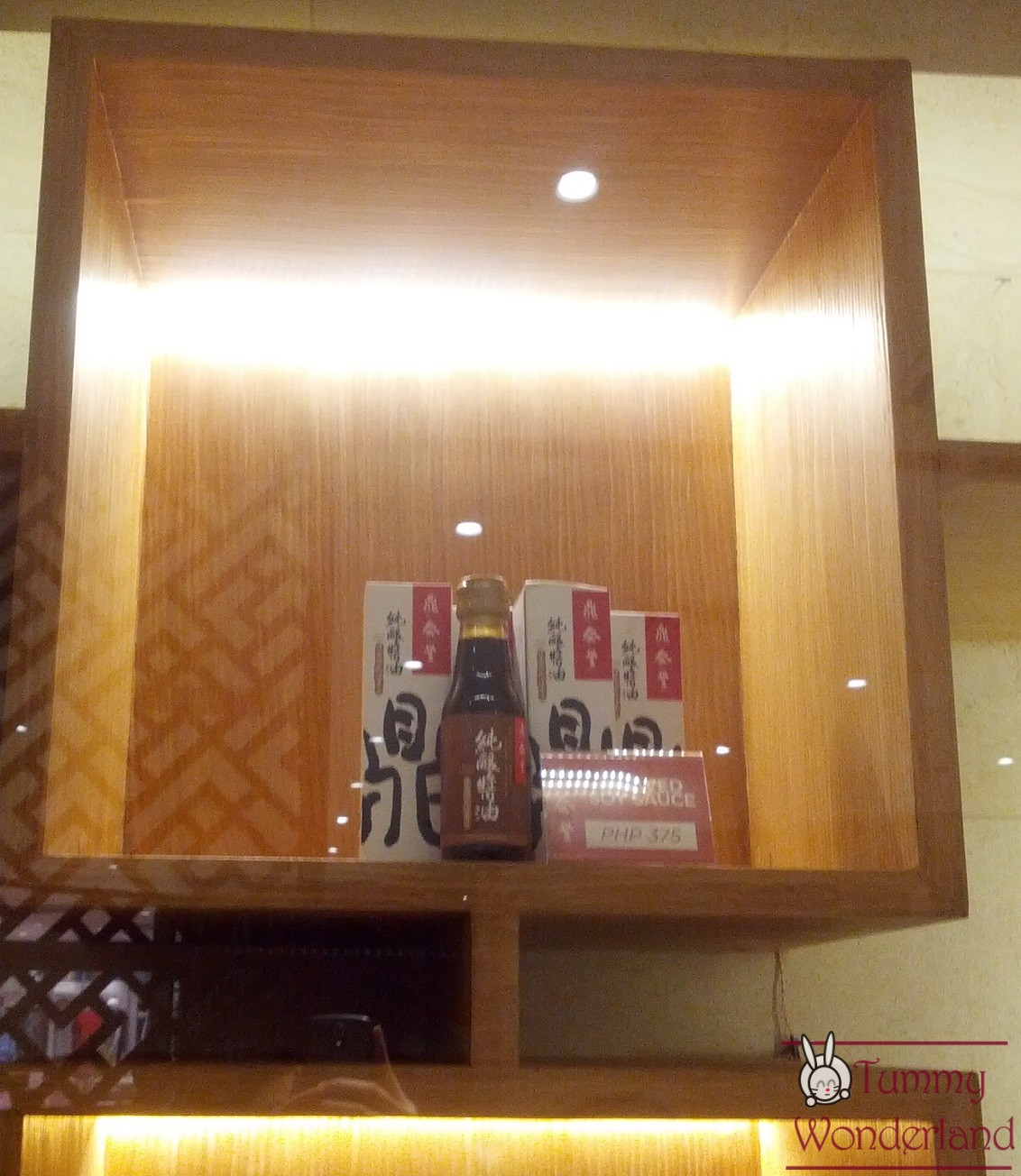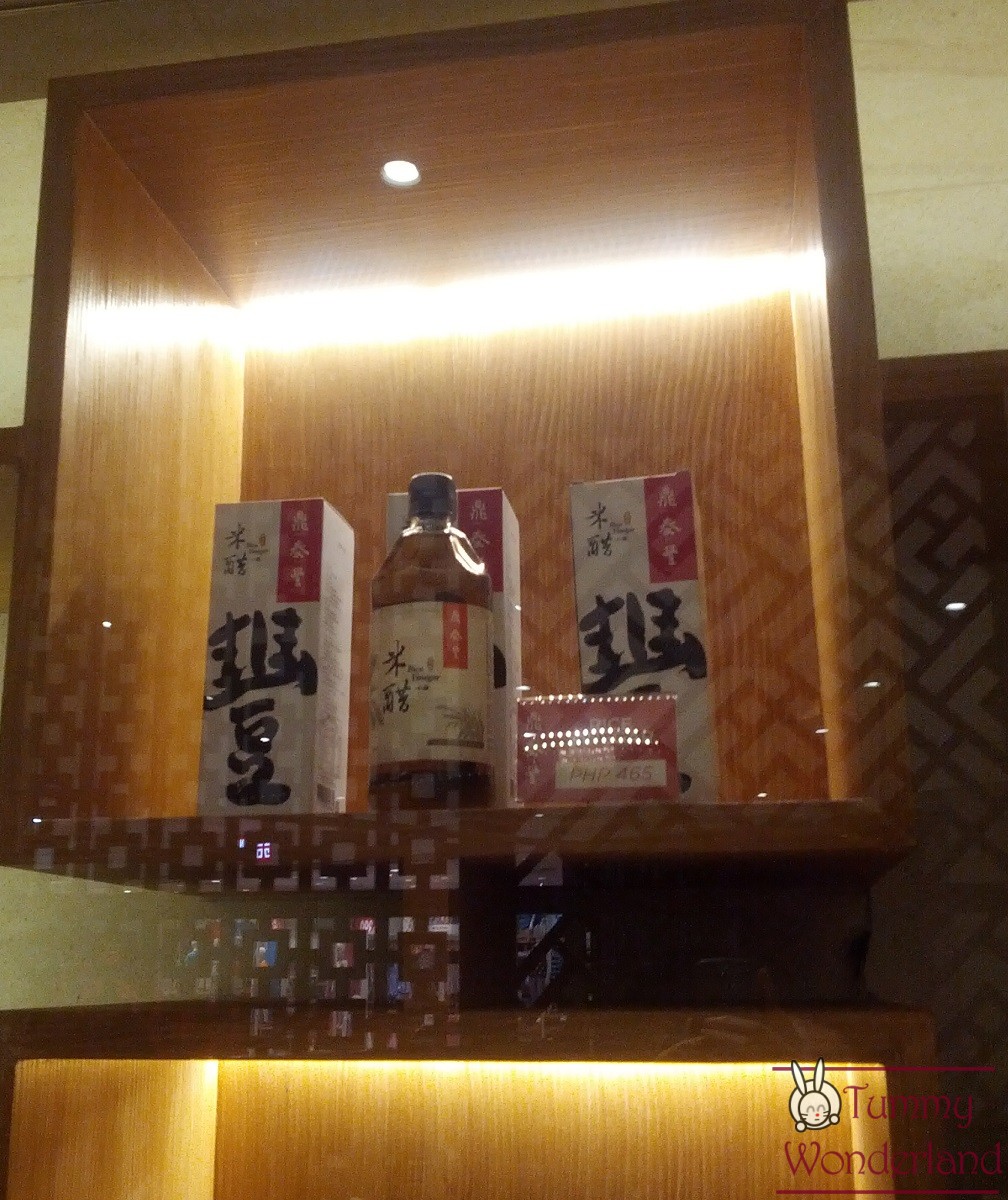 [yasr_multiset setid=0]
Din Tai Fung
Website: http://dintaifungph.com/
Menu: http://dintaifungph.com/menu/appetizers/
Ground Floor, Mega Fashion Hall, SM Megamall, Ortigas, Mandaluyong City
Telephone: 
997-1935/ 
997-1936
Opening Hours: 11AM- 10PM