The okonomiyaki craze has now landed in Metro Manila. Dohtonbori  is a Japanese franchise that was brought here by Kim Cruz. It specializes in Osaka-style okonomiyaki  which means "to grill what you like or what you want".
In Dohtonbori Greenhills, all the tables come with a small teppan for customers to try cooking their own okonomiyaki. Okonomiyaki is actually a Japanese pancake. It's main ingredients are flour, grated nagaimo (a type of yam), dashi, eggs, shredded cabbage, ginger and green onion.
The brown character is known to bring good luck.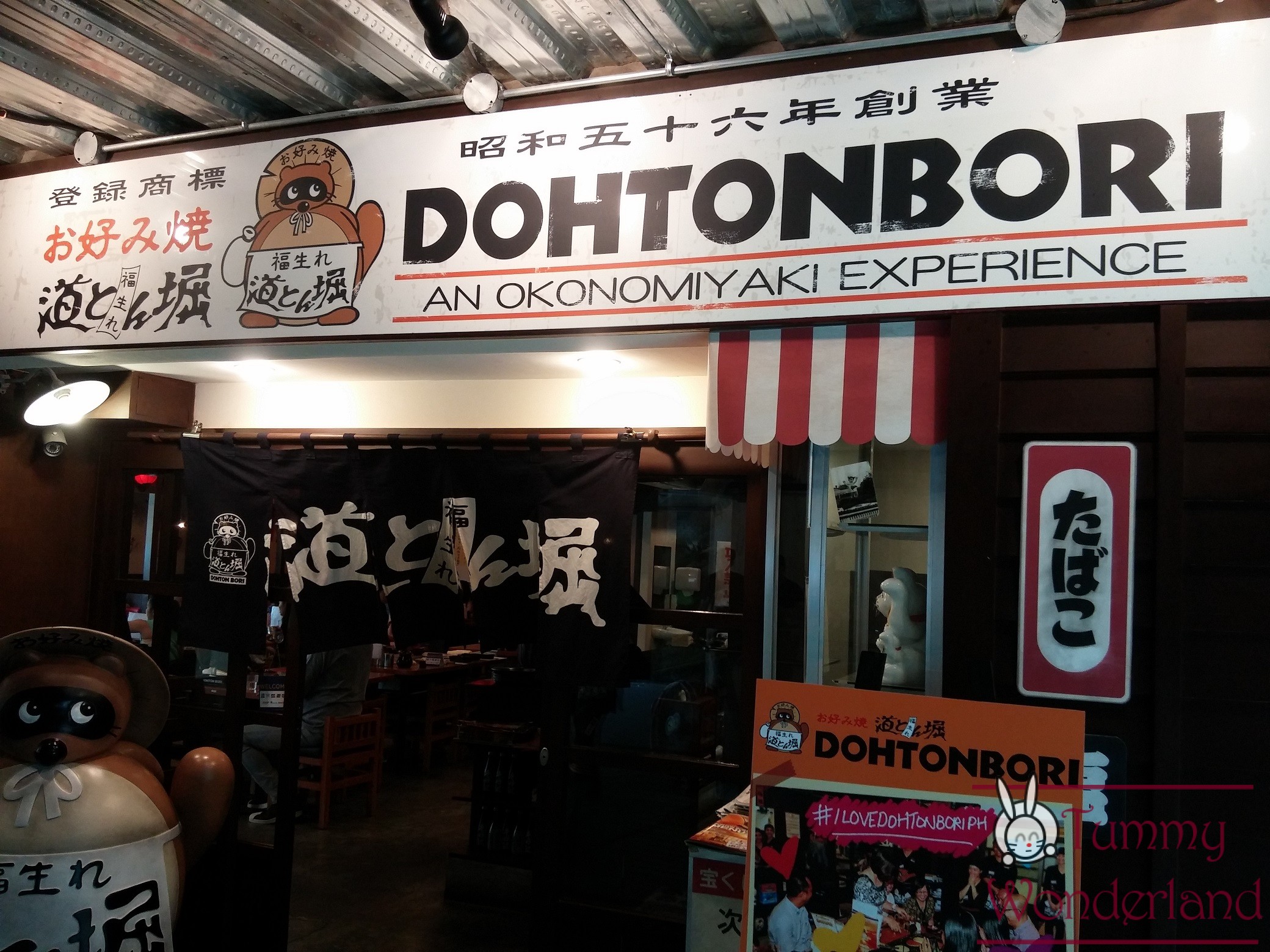 Condiments for cooking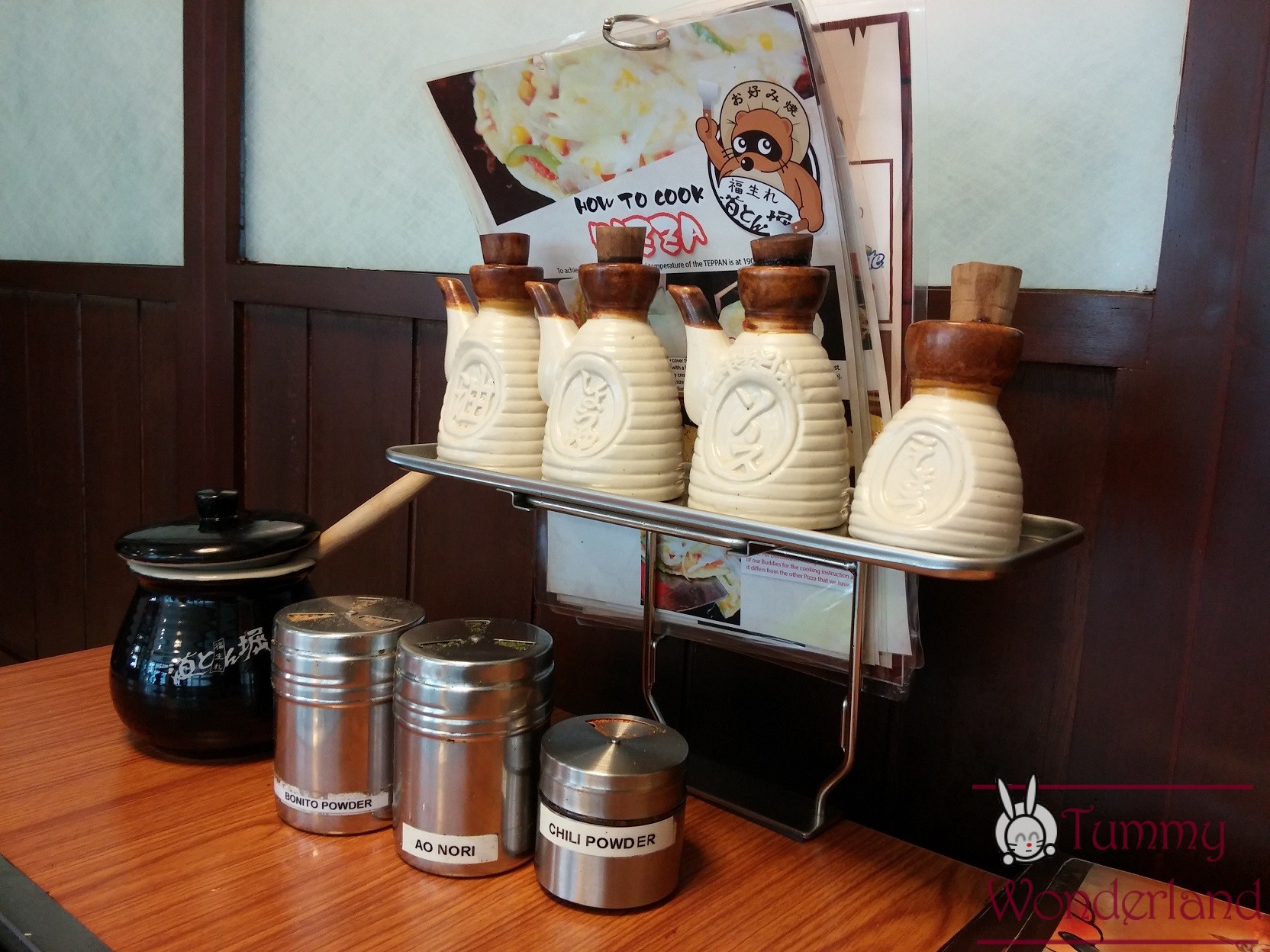 What we ordered:
Pork Yakiniku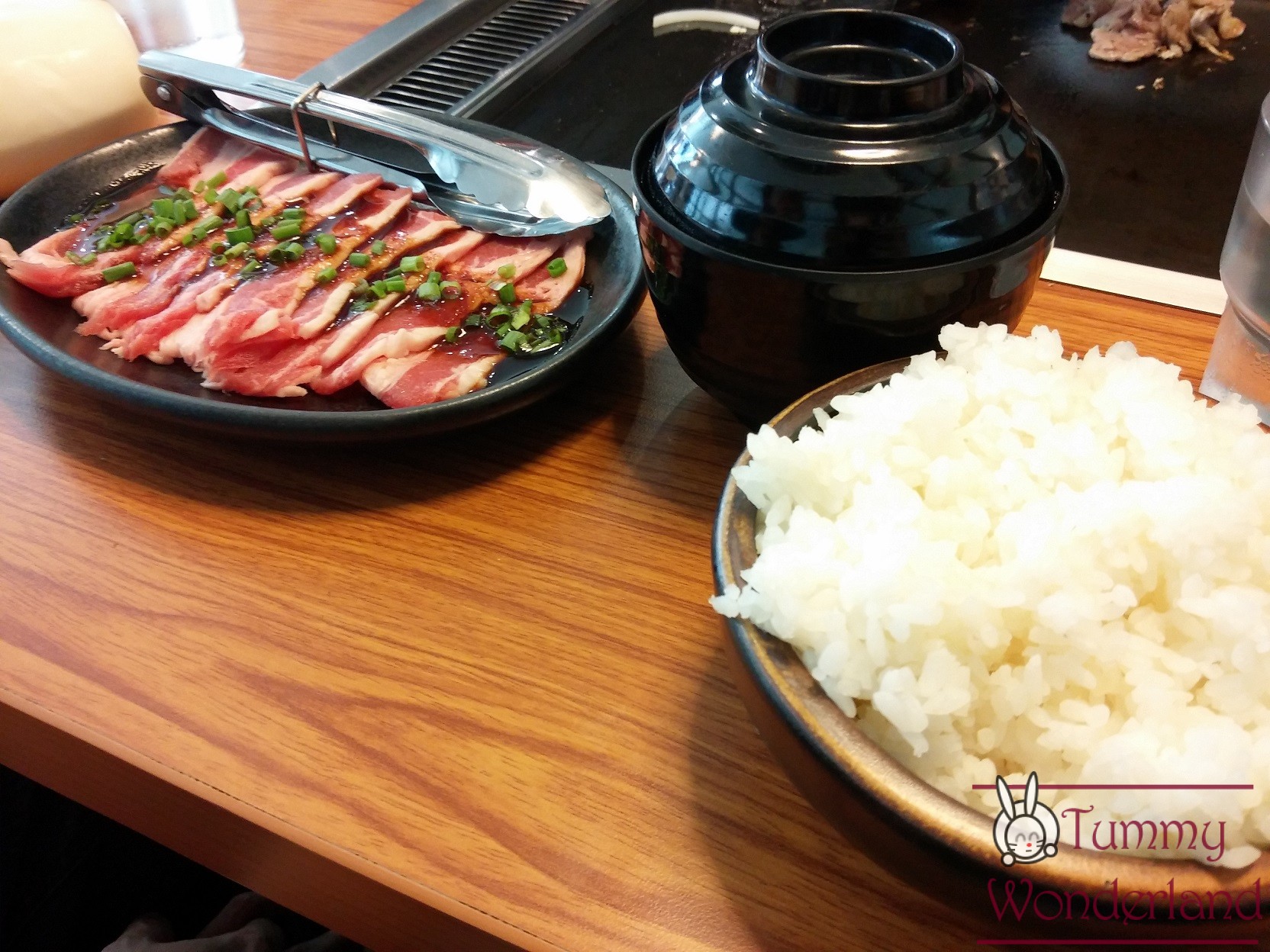 You can upgrade the yakiniku into a set that comes with Miso soup and a cup of plain rice.
Here is our teppan cooking:
Quattro formaggi pizza, okonomiyaki and yakiniku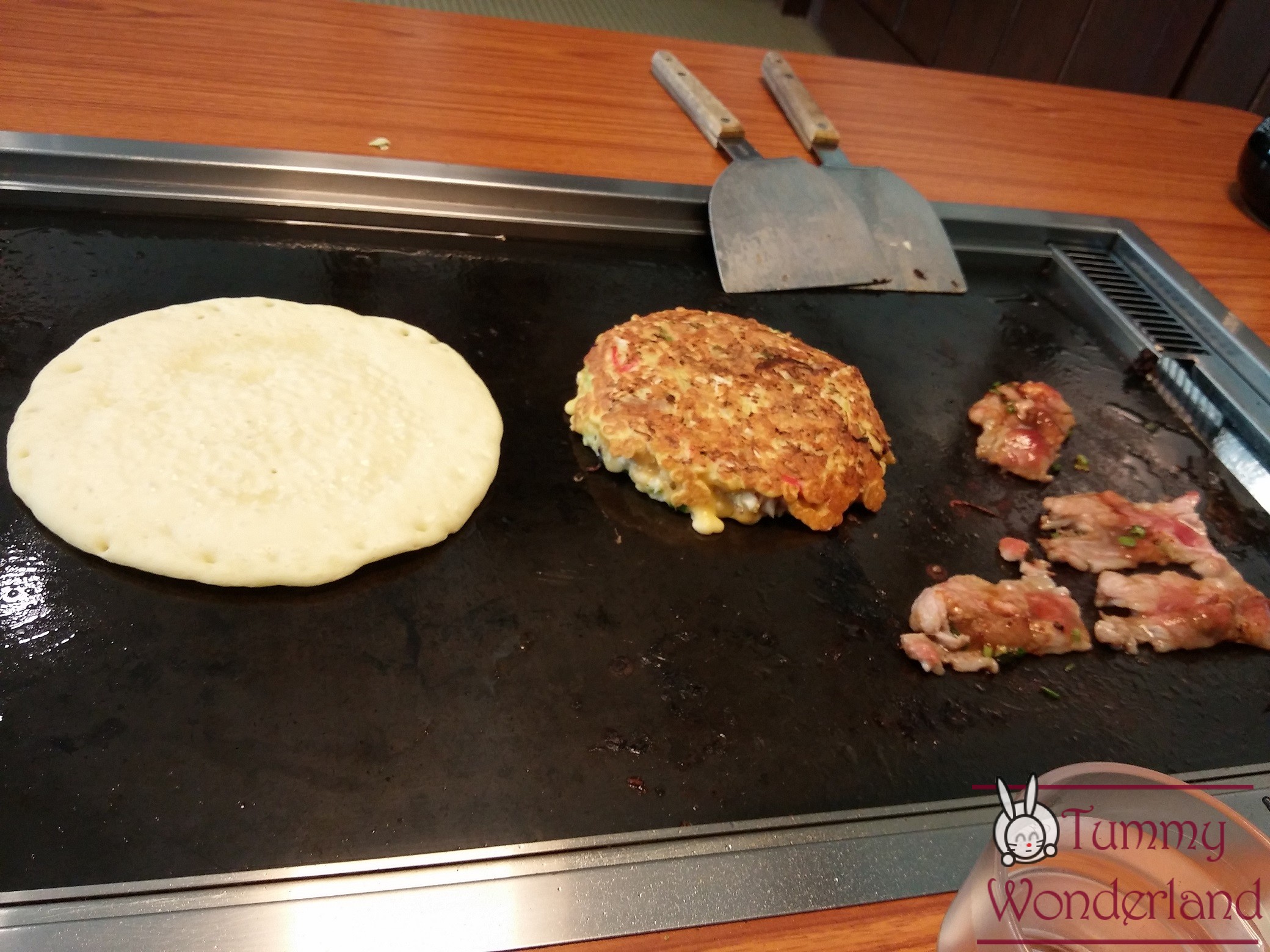 There was an instruction manual on the table on how to cook your pizza and okonomiyaki. Everything looks perfect in our teppan pictures because we actually requested the staff to cook for us instead (except for the yakiniku).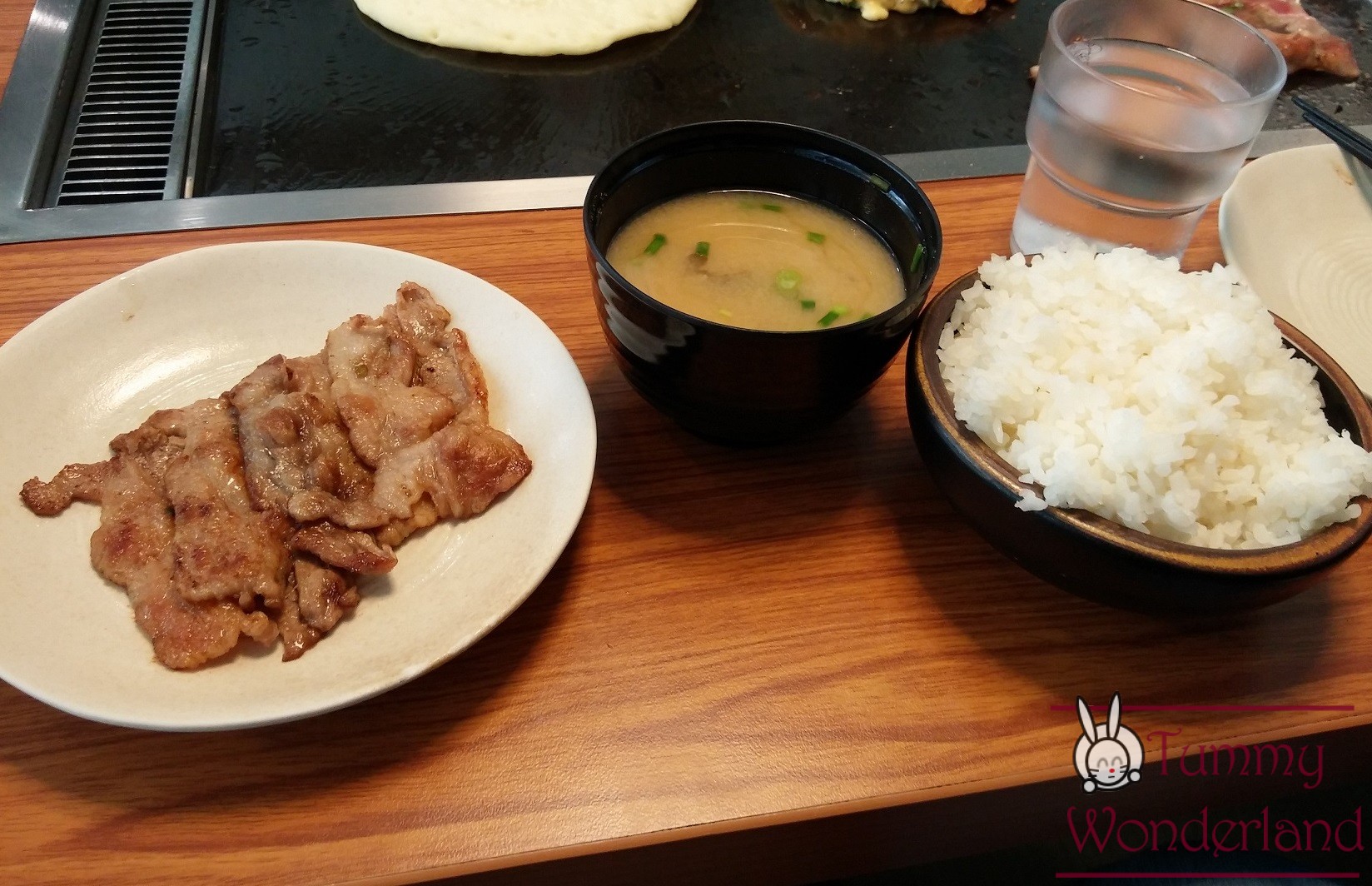 Quatro Formaggi Pizza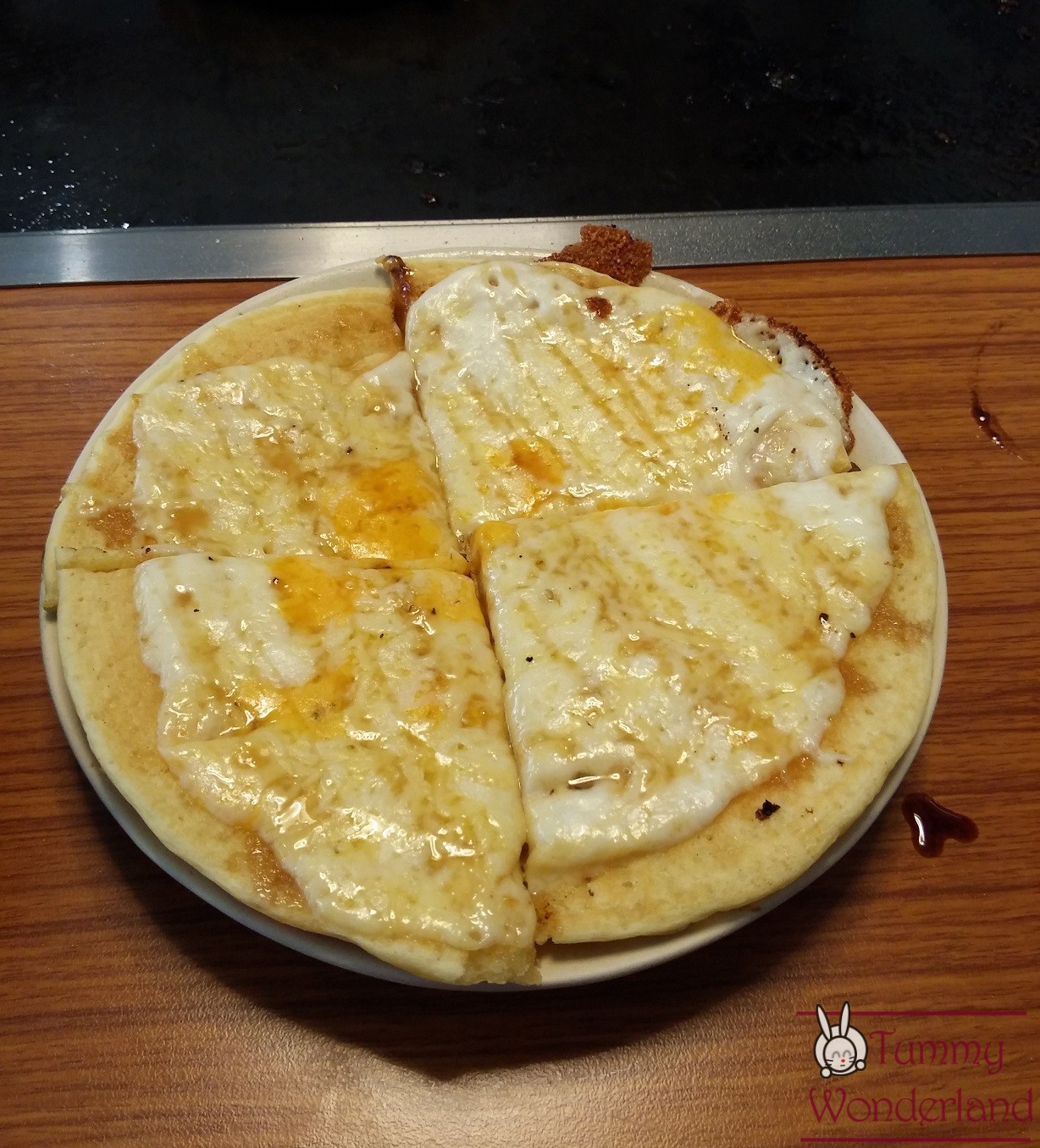 Mixed Cheese: Cheddar Cheese, Mozarella Cheese, Parmesan Cheese and Caramel Sauce
It didn't taste like the usual pizza we eat, but we like it. It's cheesy and the texture is more like a pancake.
Spicy Kalbi Bbq Okonomiyaki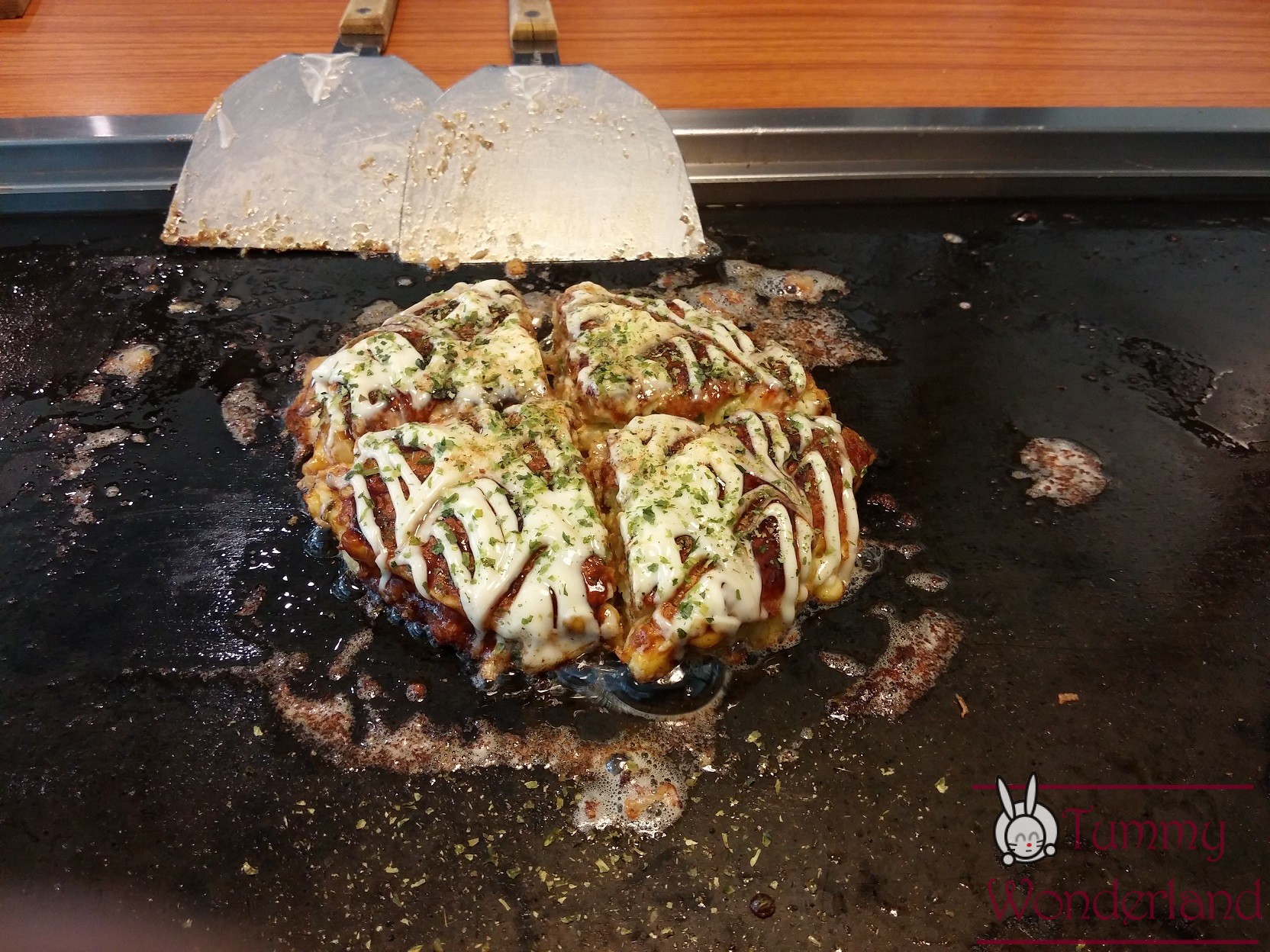 Beef, Onion, Tempura Bits, Red Pickled Ginger, Spring Onion, Egg, Cabbage, Okonomiyaki Paste
The okonomiyaki takes around 15 mins to cook. The taste doesn't disappoint, it's as good as in the picture. Not to mention, the service is amazing. The staff was kind enough to assist us in cooking. Dohtonbori is all about the experience of cooking your own okonomiyaki. It seems difficult for us at the beginning, but turns out that it's not that complicated as it seems. We will try to cook it next time 🙂
[yasr_multiset setid=0]
DOHTONBORI
Greenhills, San Juan Branch
Cullinan Prime Building, 8 Missouri Building, Missouri Street, Greenhills San Juan
Telephone: 570-2765
Opening Hours: 11 AM to 10 PM
SM City North EDSA Branch 
Upper Ground Floor, Main Building, SM City North EDSA, Quezon City
Telephone: 3724576
Opening Hours: 10 AM to 10 PM