I thank my aunt for introducing Estrel's Caramel Cake to us. I still remembered the first time she brought it to our house and I am clueless that it would turn out to be my favorite cake!
Estrel's specializes in made-to-order chiffon cake covered with caramel icing. In recent years, they baked limited small round cakes for walk-ins.  But I always call for a reservation. Better be sure as they have lots of customers. They recommended us to place orders 3-4 days in advance for better chances of booking orders.
They also gave have other desserts such as Food for the Gods, Baked Leche Flan, Apple Squares, and Chocolate Chip Walnut Cookies.
Their cakes have round, rectangular and fancy shapes like fan or heart. Whatever shape you choose, all their cakes are made fresh and have no preservatives.
Their cake looks very elegant. The chiffon is very moist and the caramel filling is not too sweet. It's really one of the best caramel cakes I have ever tried!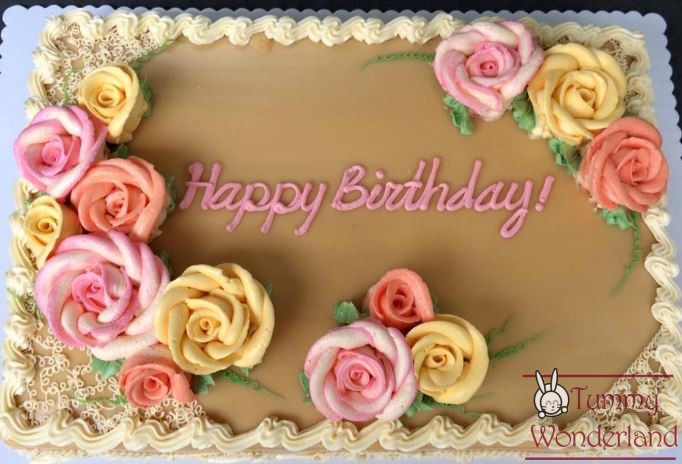 ESTREL'S CARAMEL CAKE
54 Scout Tobias Corner Scout Limbaga Street, Laging Handa, Quezon City, Tomas Morato, Quezon City
Opening Hours: Mon-Sat: 8:30AM-7PM
Sundays: 8:30AM-5PM
Telephone: 372-2965, 371-7938, 376-7317