We heard that Green Pasture's Salpicao is delicious, so we set a Saturday lunch and went to the east wing of Shangri-La Plaza where it was located. Yes! This is how much we love salpicao.
Green Pastures is opened by Chef Robby Goco of Cyma restaurant. It's an organic restaurant that uses local and homemade ingredients. This will surely hit those healthy-living people or me, not so health-conscious, but wants to have a good meal. The healthy is just a plus for me… haha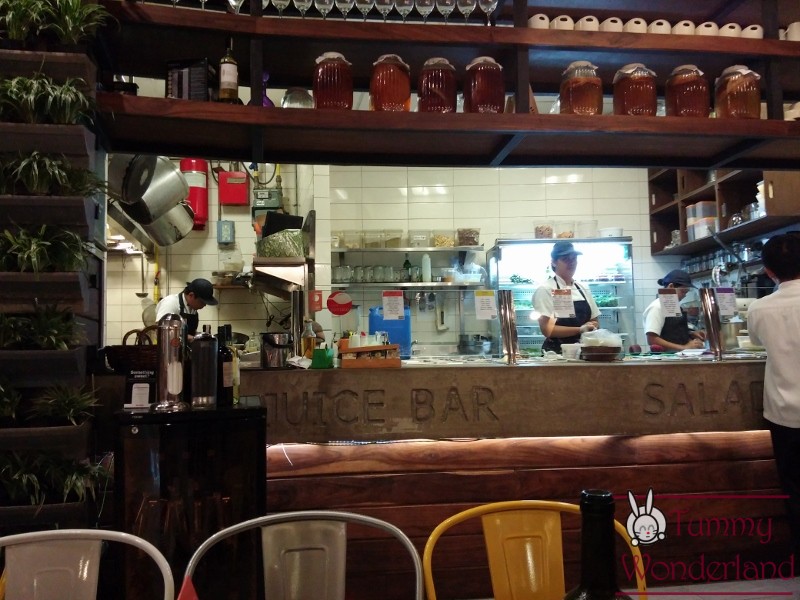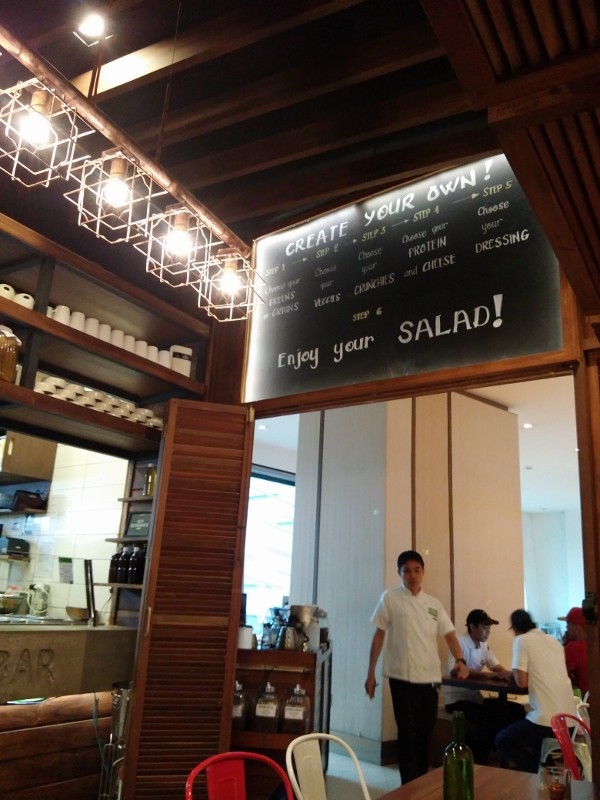 BUFFALO CHICKEN MEATBALLS ( Php 180)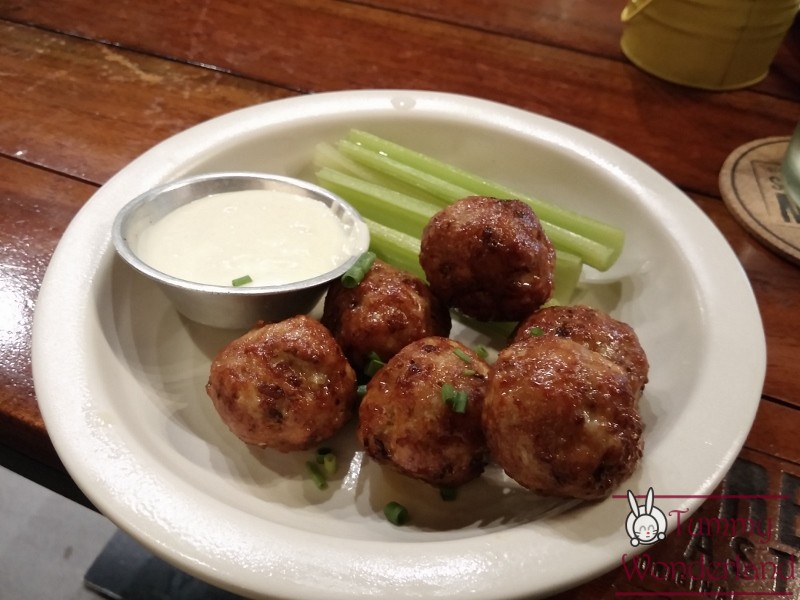 Chicken meat balls in bleu cheese sauce. It tastes better as you eat!
CLASSIC GRILLED CHEESE (Php 495)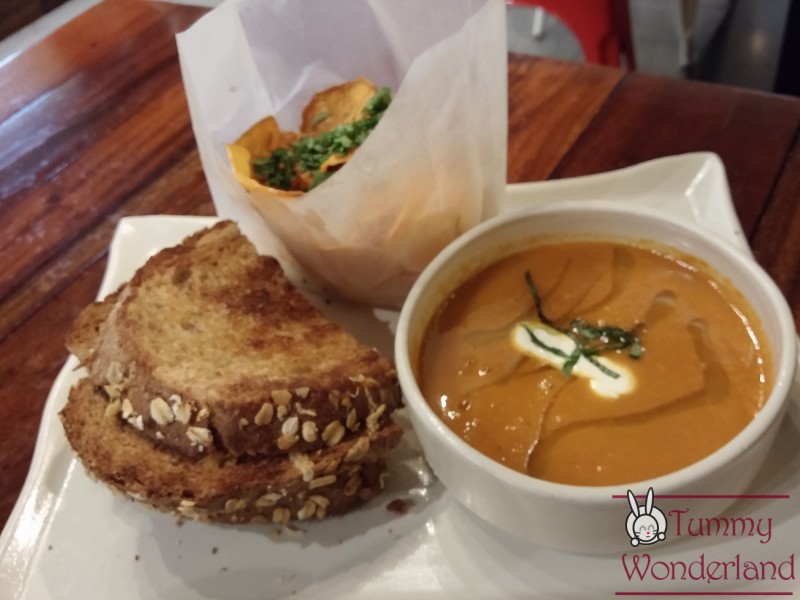 Cheddar, Bacolod cacciocavallo cheese and parmesan: It was oily in the bottom and too salty for me. However, I like the sweet potato chips. I dipped it also in the blue cheese sauce which makes it even yummy. The tomato soup is good.
TEQUILA JOE"S ORGANIC BEEF SLOPPY COW ( Php 550)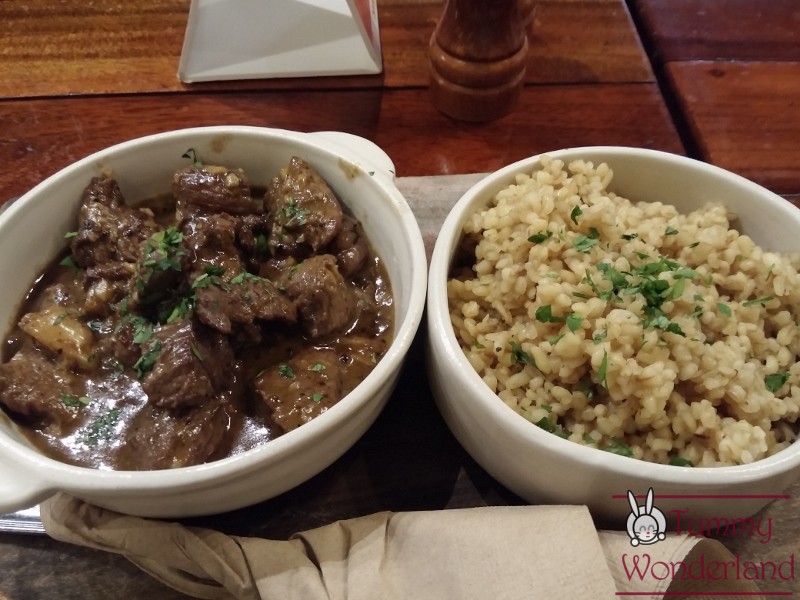 Green Pasture's version of Salpicao is called Tequila Joe's Organic Sloppy Cow in oyster jus and mushroom glaze. It comes with bulgur, which I thought was rice. It was actually a dried cracked wheat, which is very rich in fiber and protein! I didn't regret going here just for this. The organic beef is cooked medium rare, which makes it very very tender! Together with the sauce, I need lots of rice…i mean bulgur!
MUSCOVADO BABY BACK RIBS FULL w/ 2 SIDES (Php 1,500)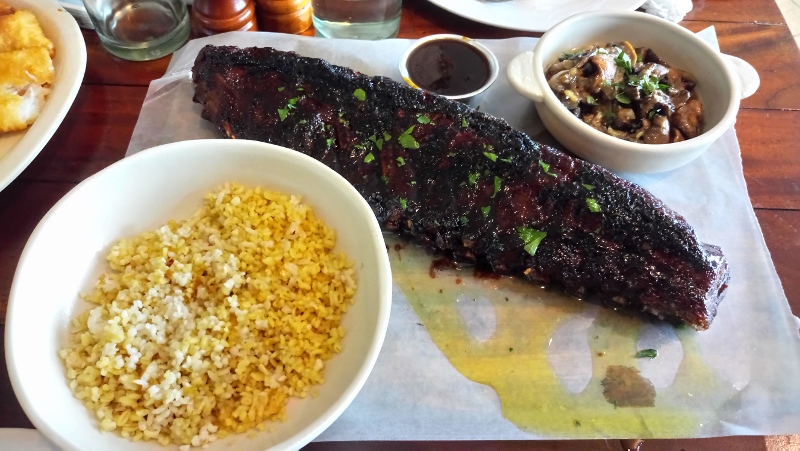 The baby back ribs was way bigger and yummier than in Wholesome Table.
BLUE RIBBON BURGER (Php 550)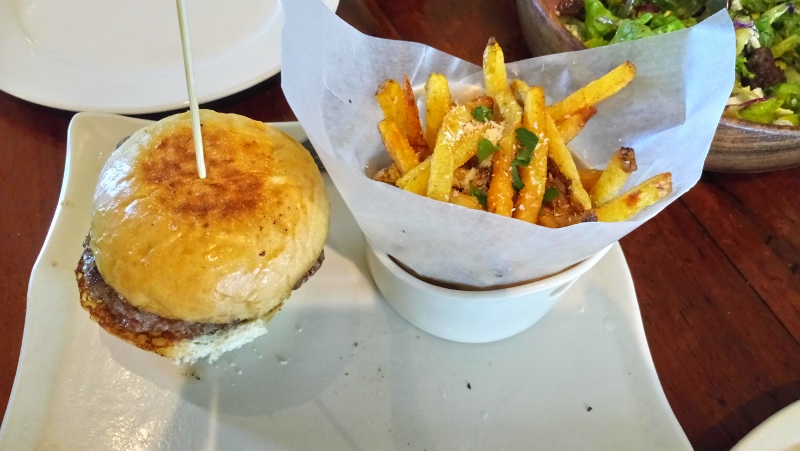 Grilled grass fed beef blend ( short rib, chuck and brisket), blue cheese butter
The burger was very simple and tasty
FLOUNDER FISH AND CHIPS (Php 560)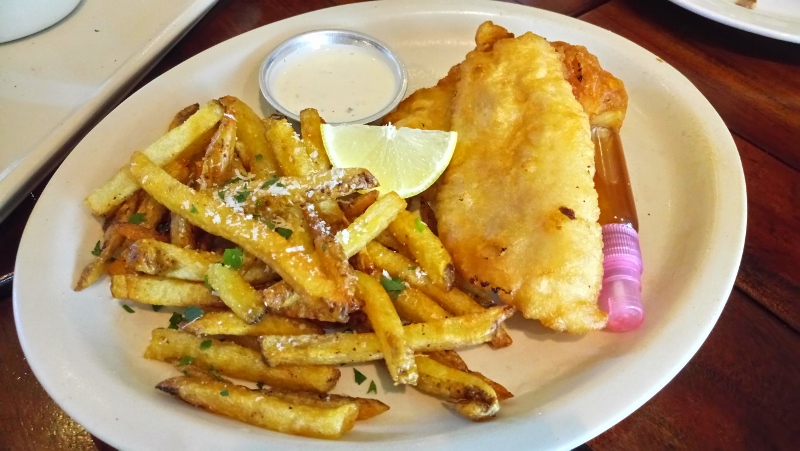 CARBONARA SHARE (Php 595)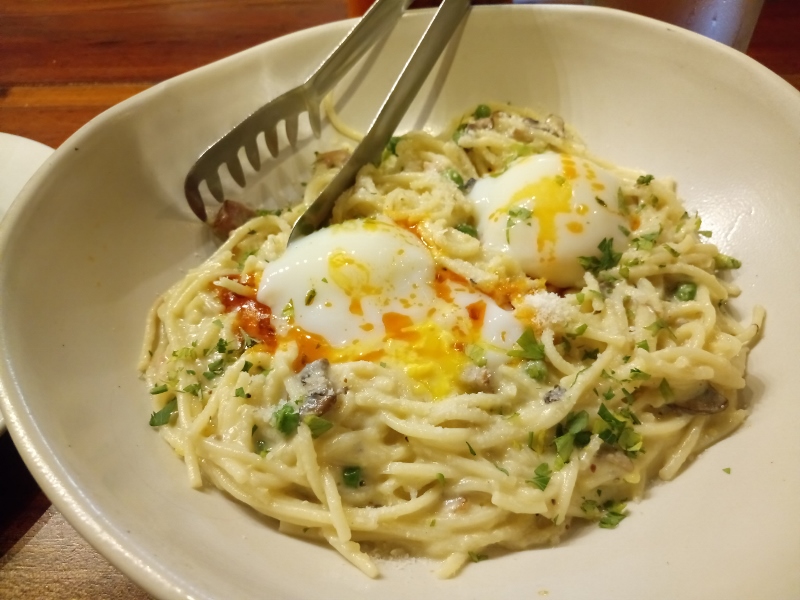 I find this a little bland…
TAP-CAULI-SILOG (Php 660)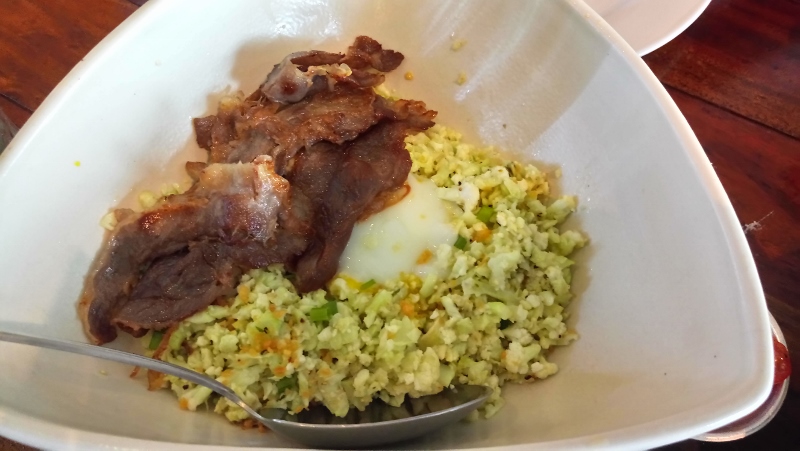 I like the garlic herb cauliflower as an alternative for rice. It goes well with the wagyu beef slices.
FINAL VERDICT:
Green Pastures is not just for the health conscious people. It's also for ordinary people like me, who just loves to eat. I recommend you to try their Tequila Joe's Organic Sloppy Cow which I definitely will order again when I go back! I'm also excited to try their other dish. I'm so glad that I found a restaurant that is equally delicious and healthy!
[yasr_multiset setid=0]
Have you tried Green Pastures? Share your experience with us!
SHANGRILA-PLAZA BRANCH
Level 4, East Wing, Shangri-La Plaza, Ortigas Center, Ortigas, Mandaluyong City
Telephone: 654-3219
Opening Hours: 11AM- 9PM
EASTWOOD MALL BRANCH
Third Floor, Eastwood Mall, Libis, Quezon City
Telephone: 661-3612
Opening Hours: Mon-Sat 11AM- 10PM; Sun 10AM- 10PM
TAGUIG BRANCH
Ground Floor, Netlpark Building, Fifth Avenue, Bonifacio Global City, Taguig City
Telephone: 277-5592
Opening Hours: 11AM- 10PM
Tummy Satisfied!
Diane from TummyWonderland.com
Frequent searches leading to this page
green pasture, green pastures shangri la, green pastures restaurant, green pastures menu, green pastures