Isdaan Floating Restaurant is known for stopover when going to Baguio. For us, we just travelled all the way from Manila to enjoy the food and the view.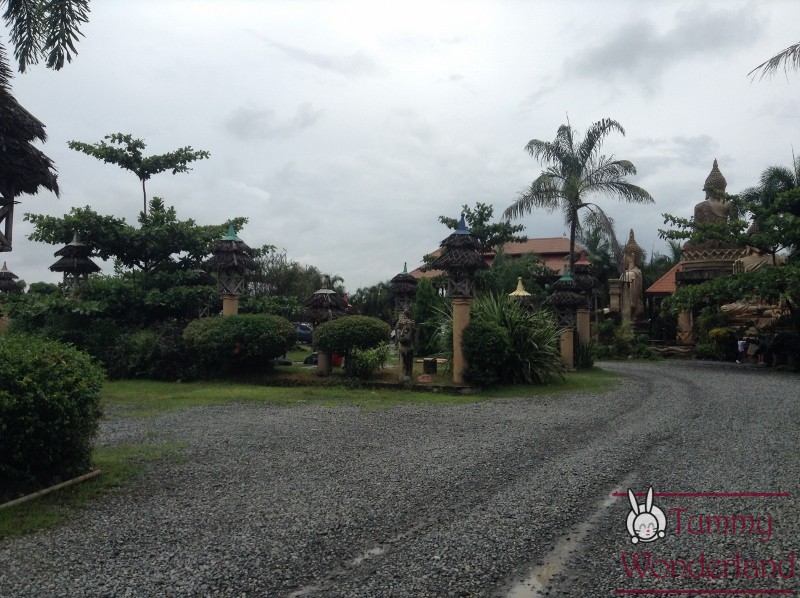 As you enter, you can see Nipa huts floating in water where you will be seated and dined.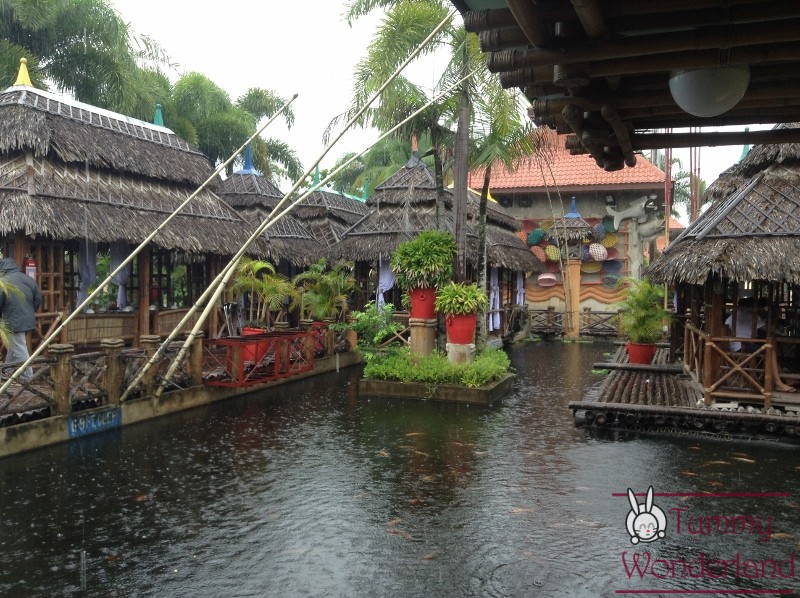 Isdaan Floating Restaurant isn't your ordinary restaurant. It's also an amusement park where you can see gigantic statues, super heroes and…
former president Erap?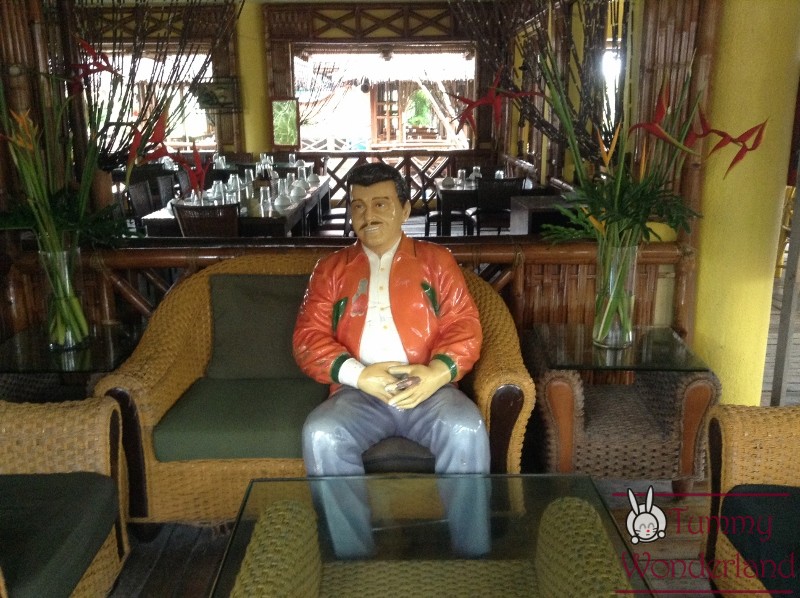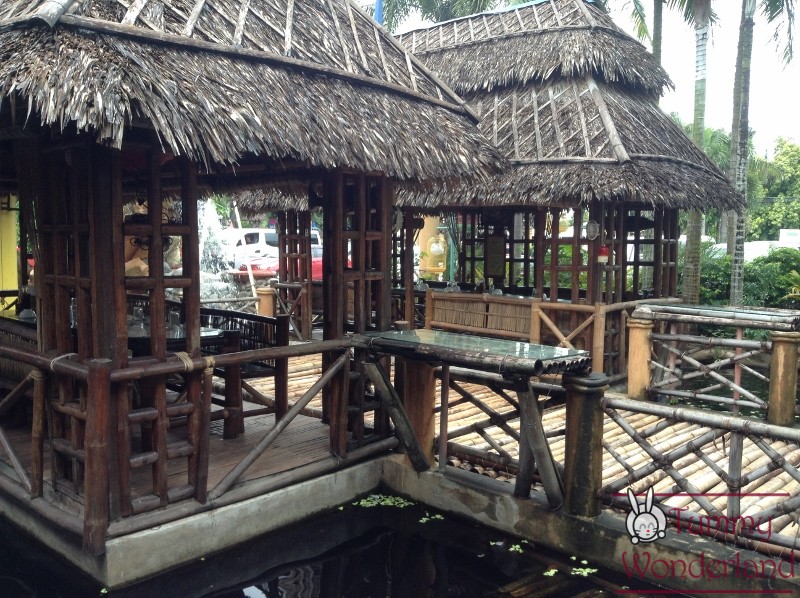 Eating in kubos with extraordinary surroundings is very unique… I find it very relaxing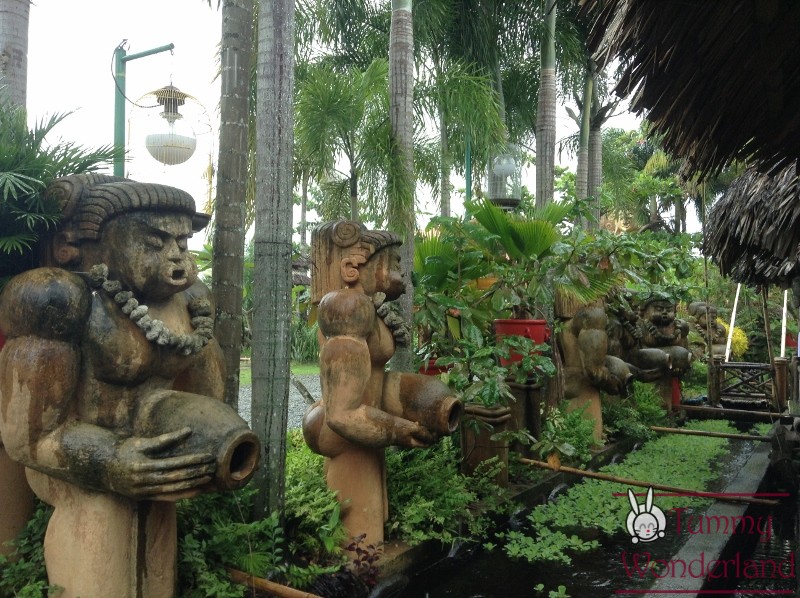 Because its approximately 2 hour drive from Manila, we are very hungry so we ordered first before going around the area…
CHICHARON BULAKLAK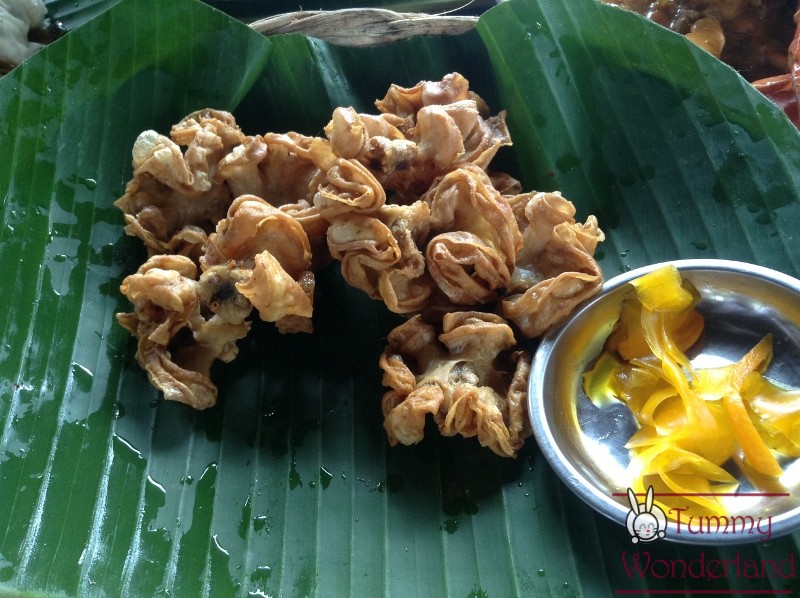 Sinfully delicious!
BOODLE FIGHT CHAMPIONSHIP ROUND-GOOD FOR 8 PERSONS (Php 6,746)
It includes spicy crab, fried fish, rice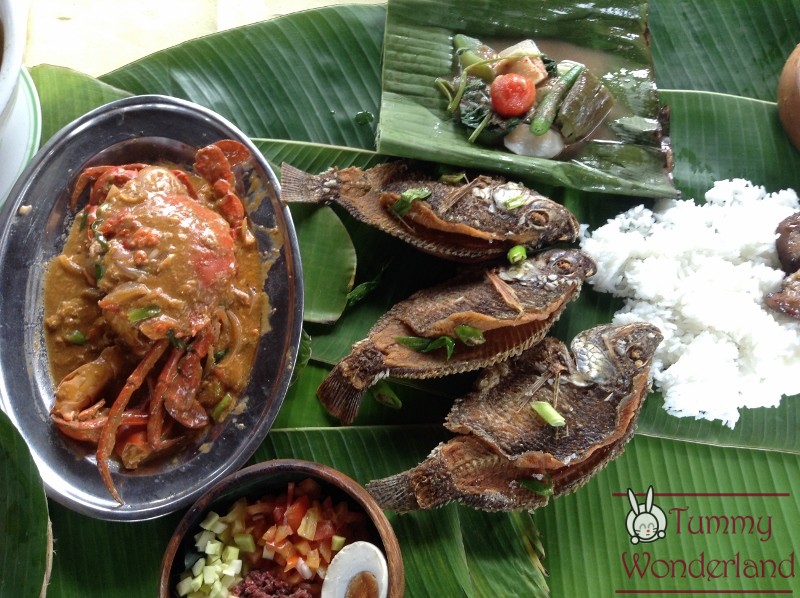 Inihaw na spareribs, tadtad mangga, sibuyas, kamatis, itlog na maalat w/ bagoong, vegetables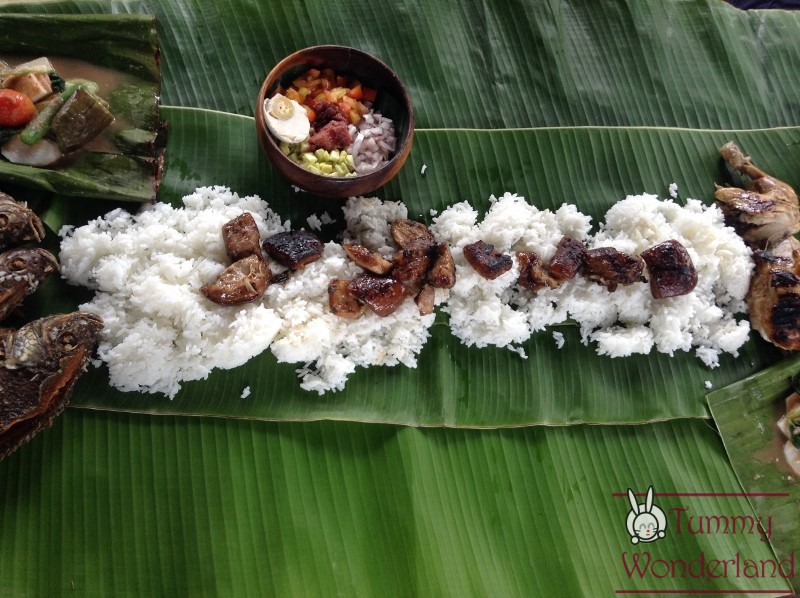 lechon tinupig manok, lumpiang bukid and bulalo soup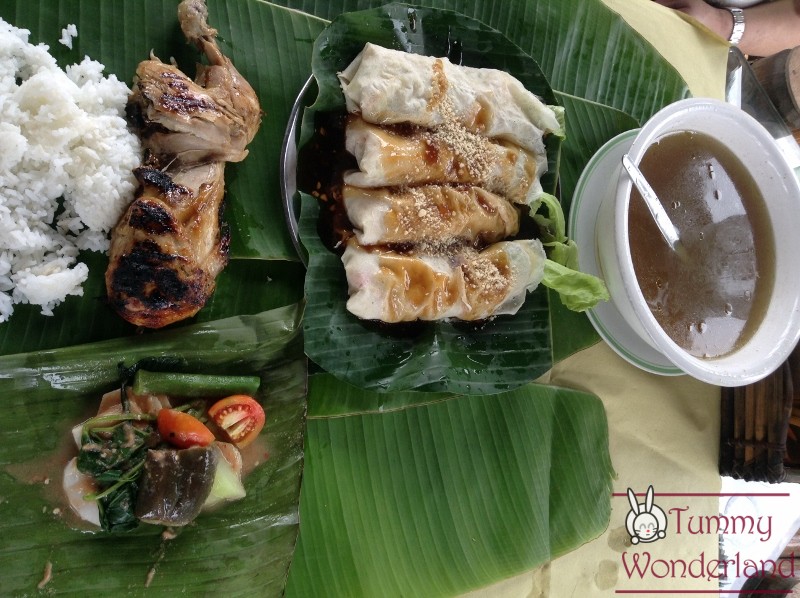 It was divided into two tables. These are the food on our side. The good for 8 persons is enough to be shared by 10 persons.
Spotted Donald Duck, Mickey Mouse and Goofy while eating…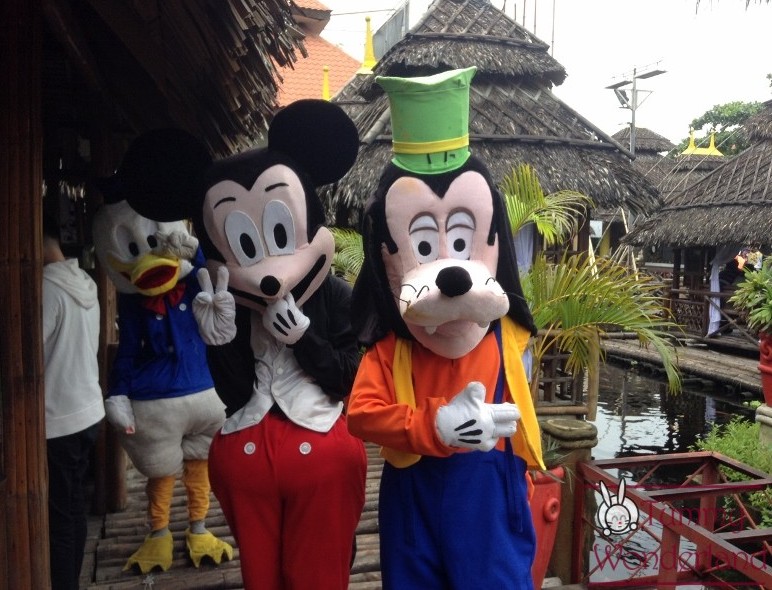 There was a parade going on while we are about to finish eating. It's quite funny seeing 3 Mickey Mouse, 2 Donald Duck and Goofy waving at us all at the same time…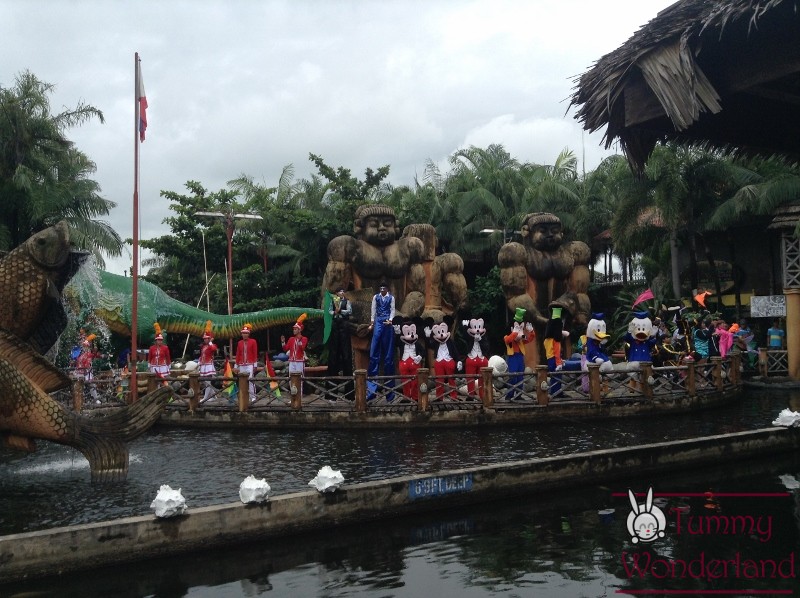 After eating, we went around the area…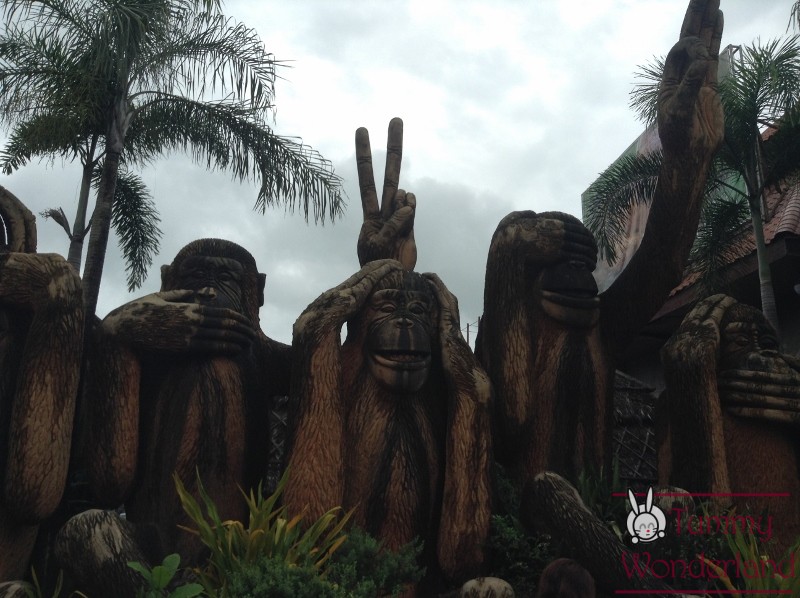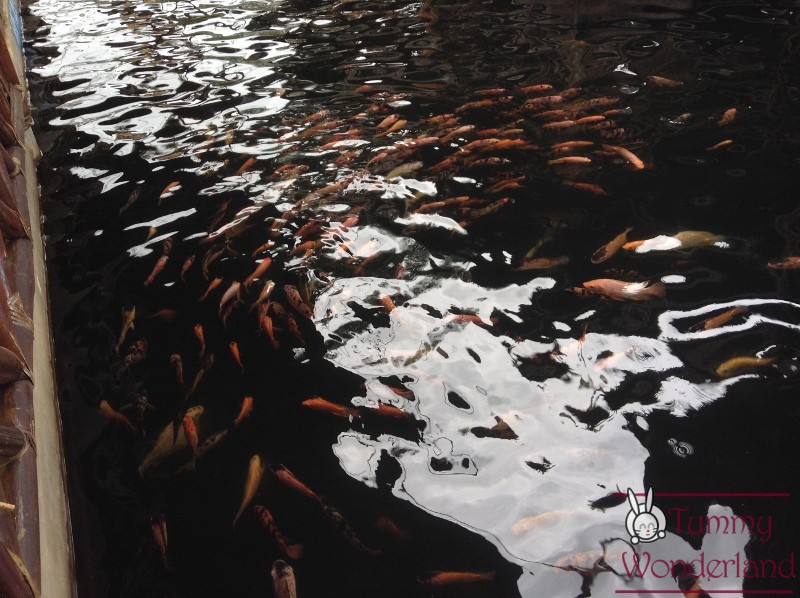 SAN KILO BRIDGE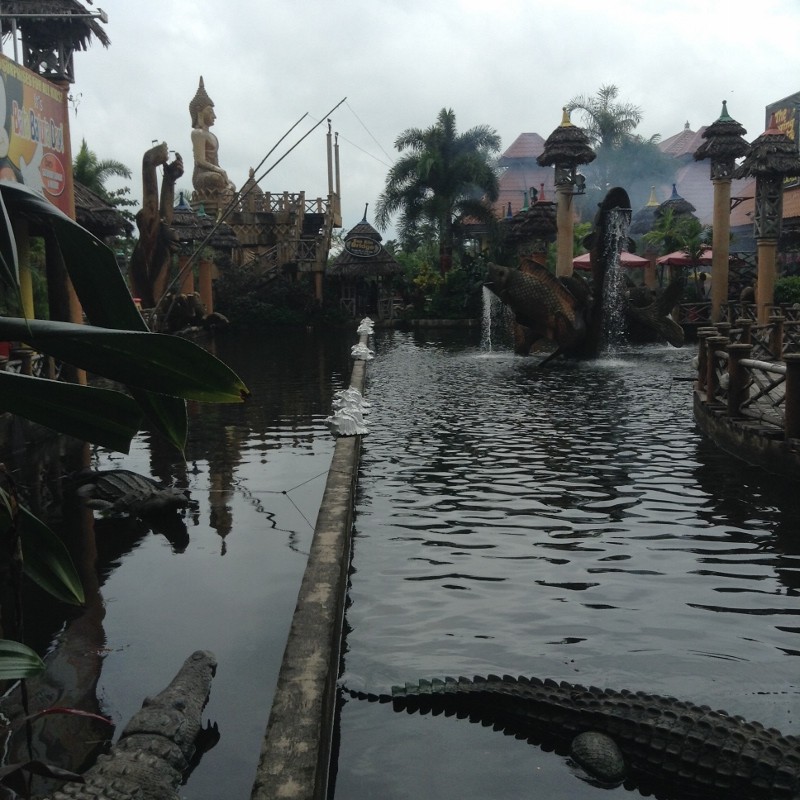 You can play the SAN KILO BRIDGE where in you have to carry one pail of water while crossing. The reward? One kilo of fish!
Kids can bike around the area..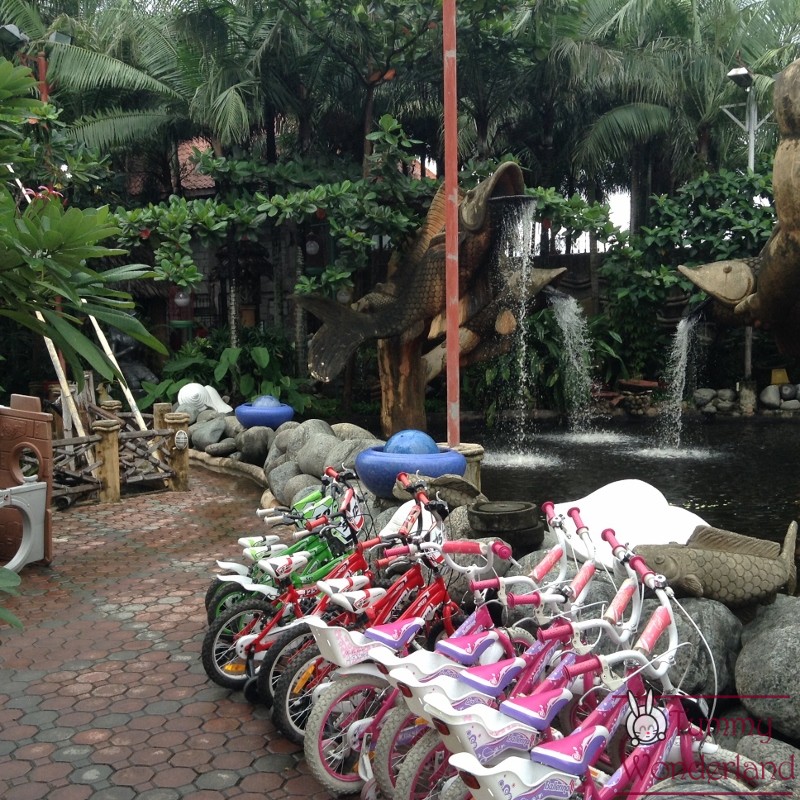 They also have free face painting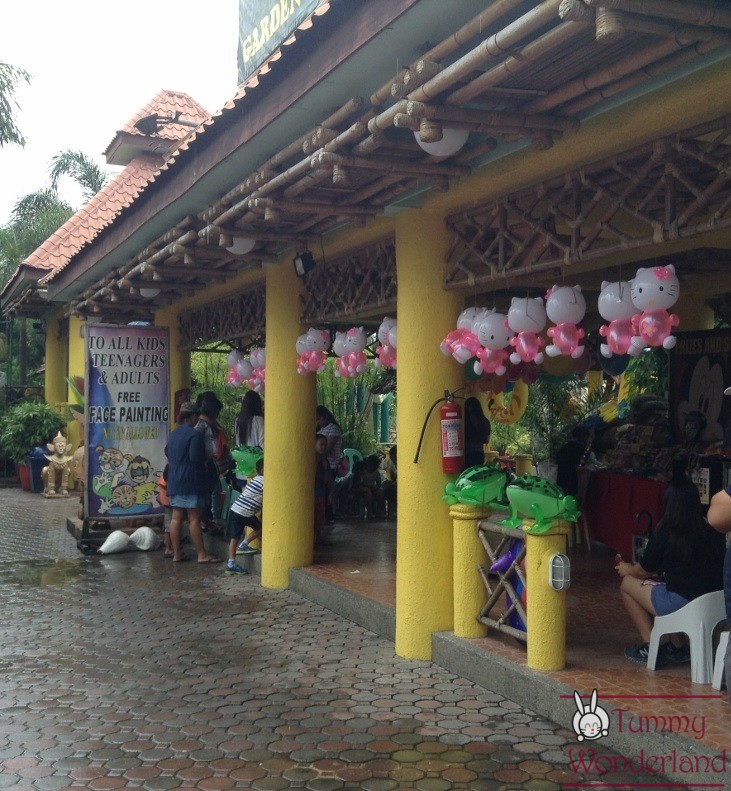 spotted Cory Aquino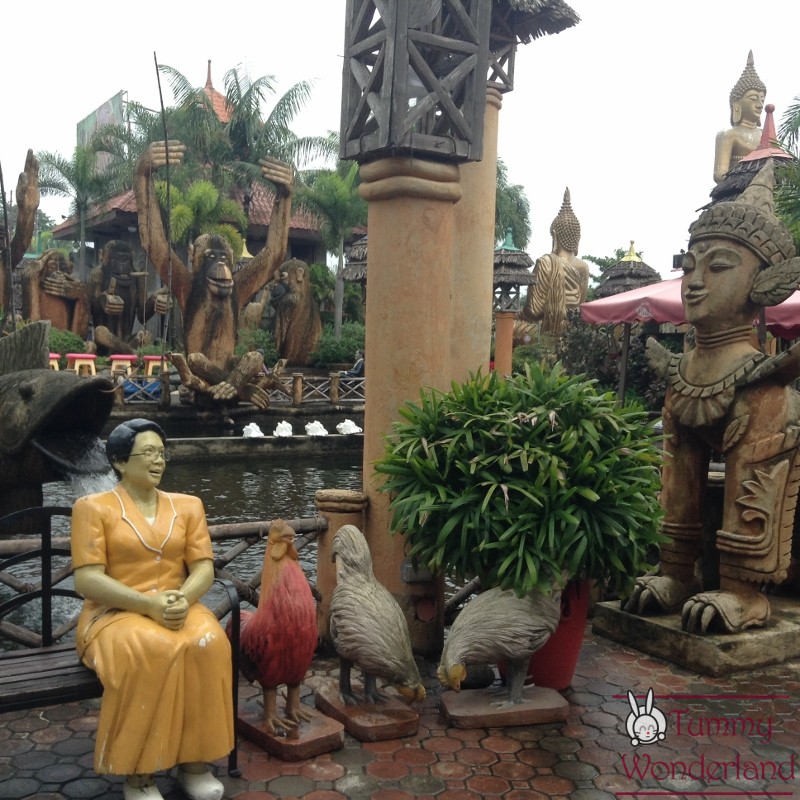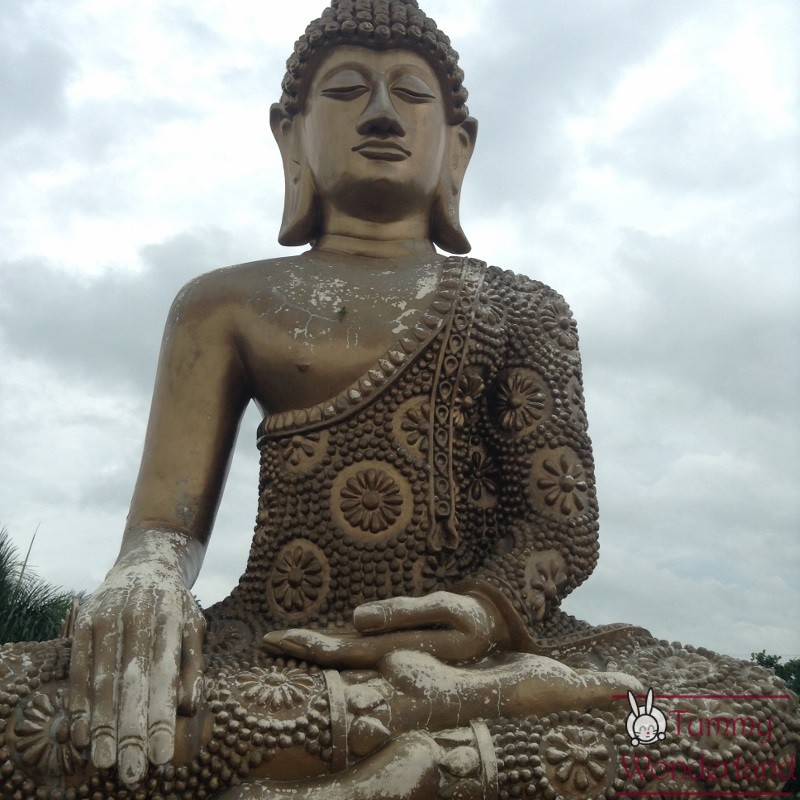 Tacsiyapo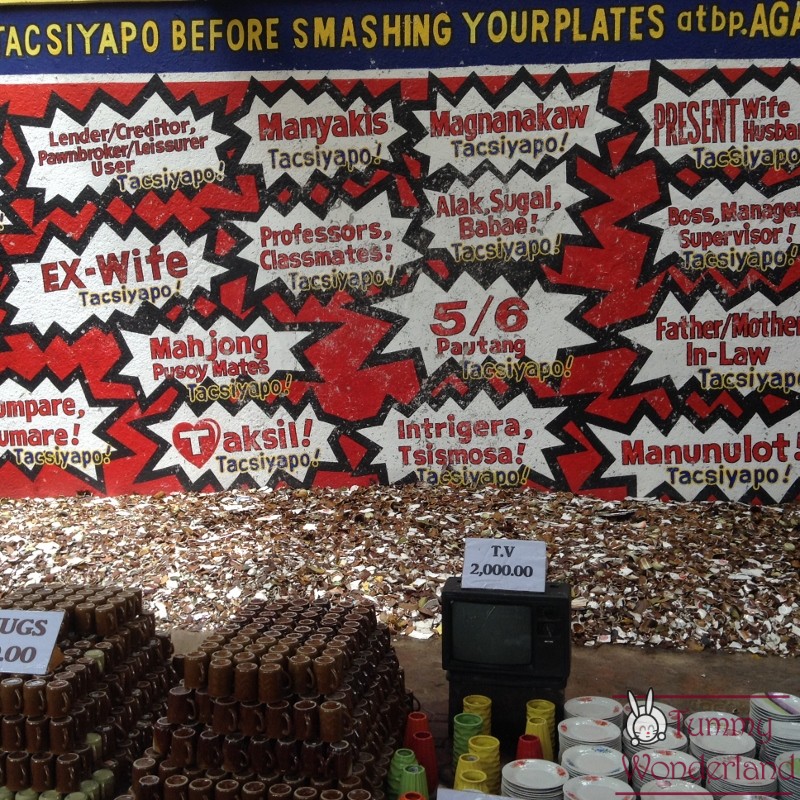 When you are mad at someone whom you can't confront with, Tacsiyapo is very famous in Isdaan Floating restaurant wherein you can throw the mugs and plates on the wall. This is a good way to release your anger, but of course, throwing their mugs have a price. You can also throw TV for Php 2,000..I wonder who would be crazy to buy that…
FINAL VERDICT:
Isdaan Floating Restaurant has a lot to offer. They have lots of gimmicks from crossing the bridge, giant structures, tacsiyapo and many more! It's specially to attract kids. Overall, it was a fun and unique experience here in Isdaan Floating Restaurant. You get to enjoy the view. For the food, it was satisfactory. The taste didn't stand out, but the experience of eating in banana leaf in a nice surrounding is already worth the visit.  The downsides though are the ants and flies started to appear when we are about to finish eating.
[yasr_multiset setid=0]
Have you tried Isdaan Floating Restaurant? Share your experience with us!
Isdaan Floating Restaurant
Gerona, Tarlac
Contact No: 0922-8289194, 0916-2627510 
Opening Hours: MON-SUN 7:00 AM – 6:00 PM
Tummy Satisfied!
Diane from TummyWonderland.com
Frequent searches leading to this page
isdaan floating restaurant, isdaan floating restaurant menu, isdaan floating restaurant menu, isdaan floating restaurant branches, isdaan floating restaurant tarlac,isdaan floating restaurant gerona tarlac