From the moment I tried Korean food, I immediately fell in love with it. I'm a fan of BBQ grill, kimchi soup and other spicy dishes that's why Korean food is perfect for my taste. I'm glad that Jang Ga Nae was introduced to me because they serve authentic Korean dishes.
At the time we went there, the restaurant is already full. They asked us if we want to sit in their private room, but we have to order a minimum of 5 dishes. We said yes, since we are in a large group.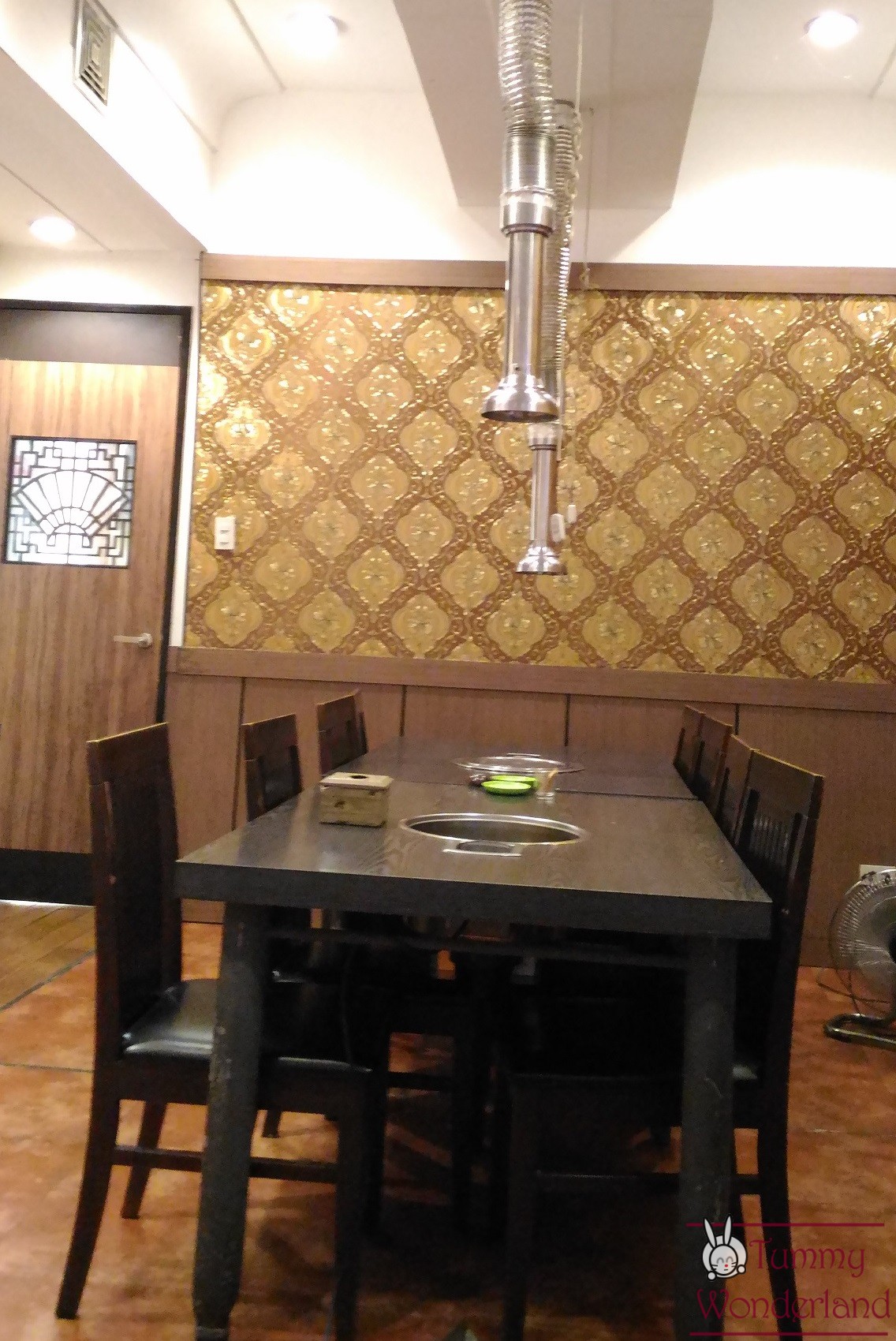 As you can see if you are watching Korean movies or series, they love to serve plenty of appetizers like salad, bean sprout, kimchi and many more. They are all unlimited and free.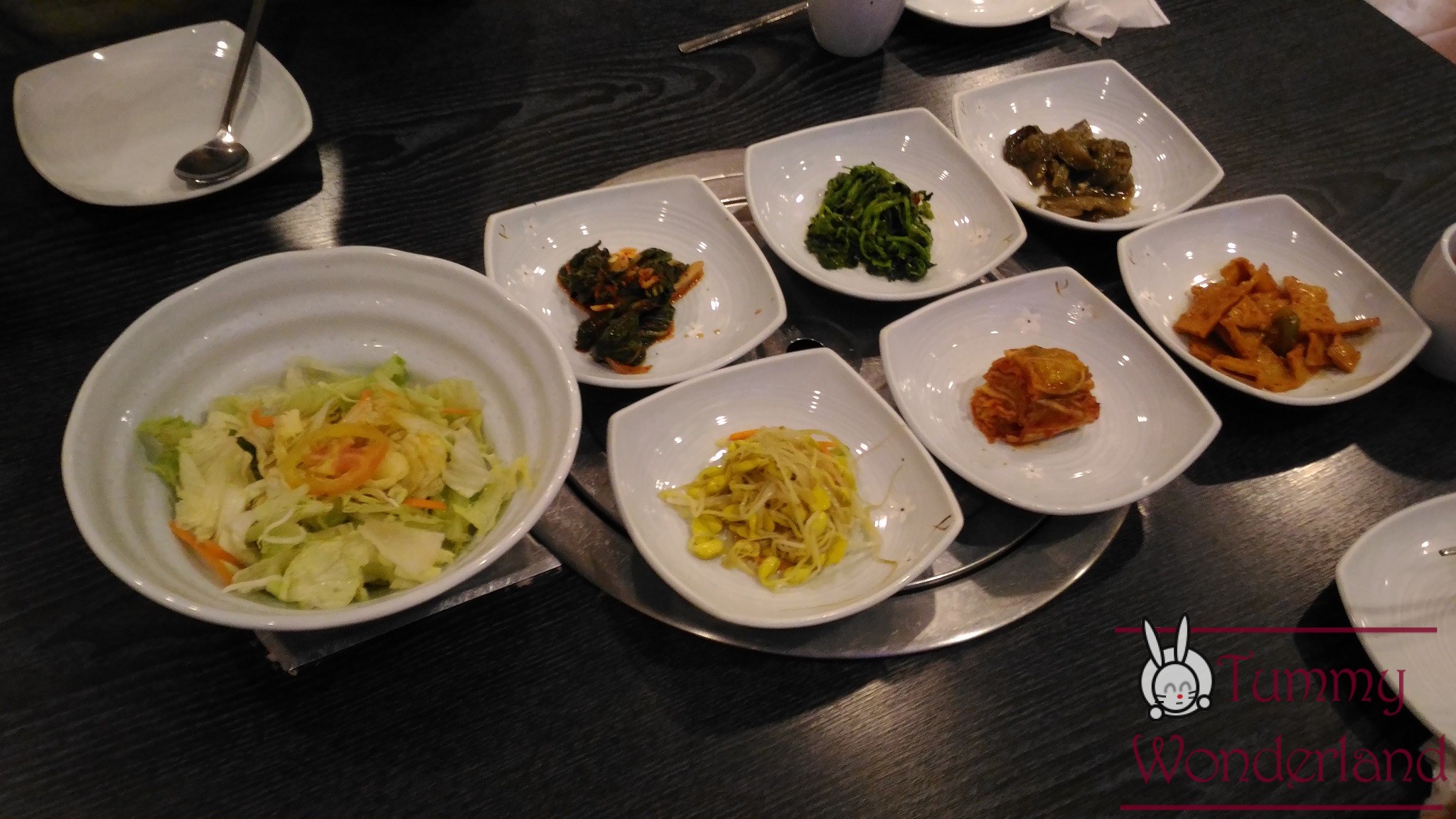 We are given house tea.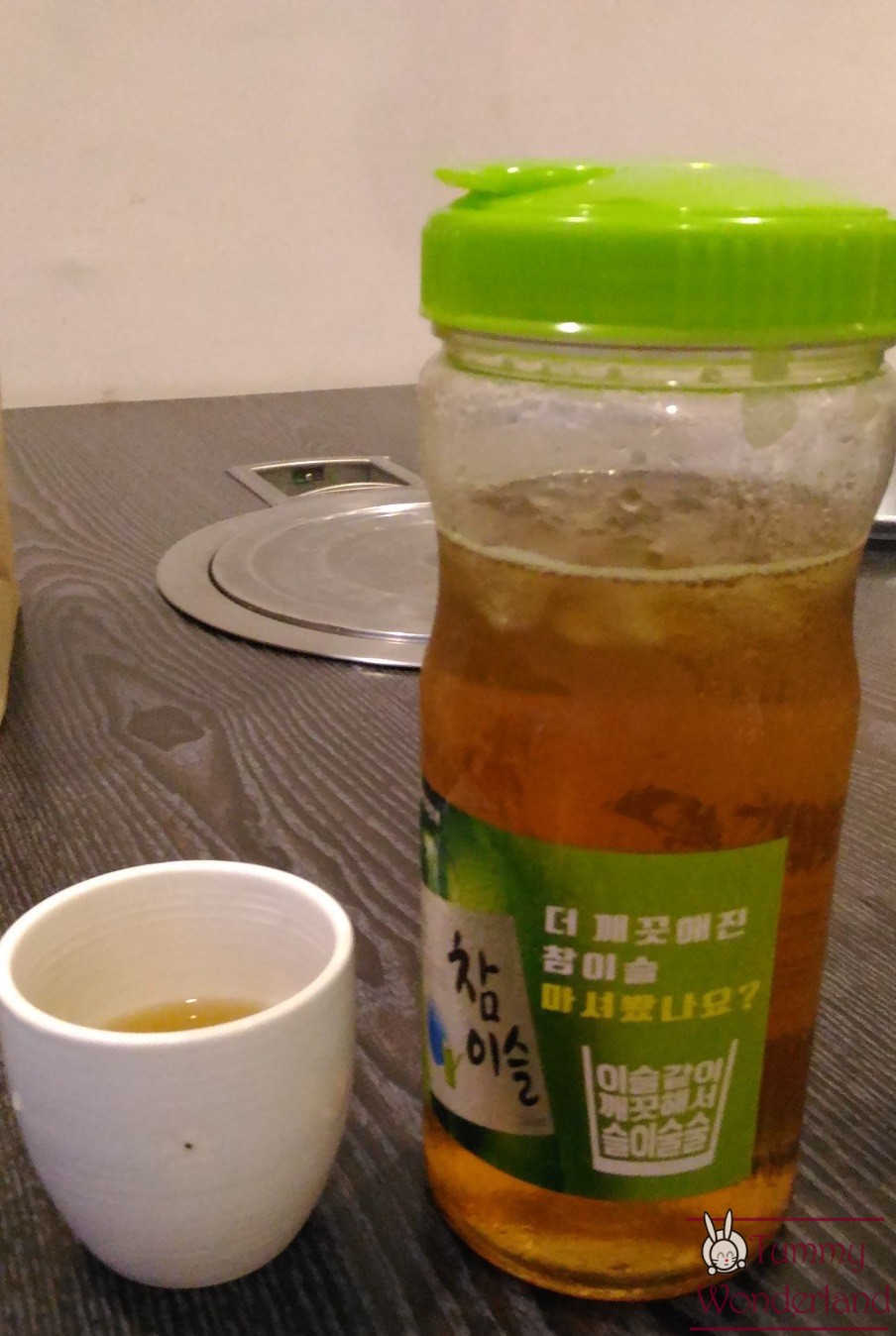 For the grilled dishes, you can request them to cook for you in their kitchen or at your table.
CHA DOL (180g) (Php 450)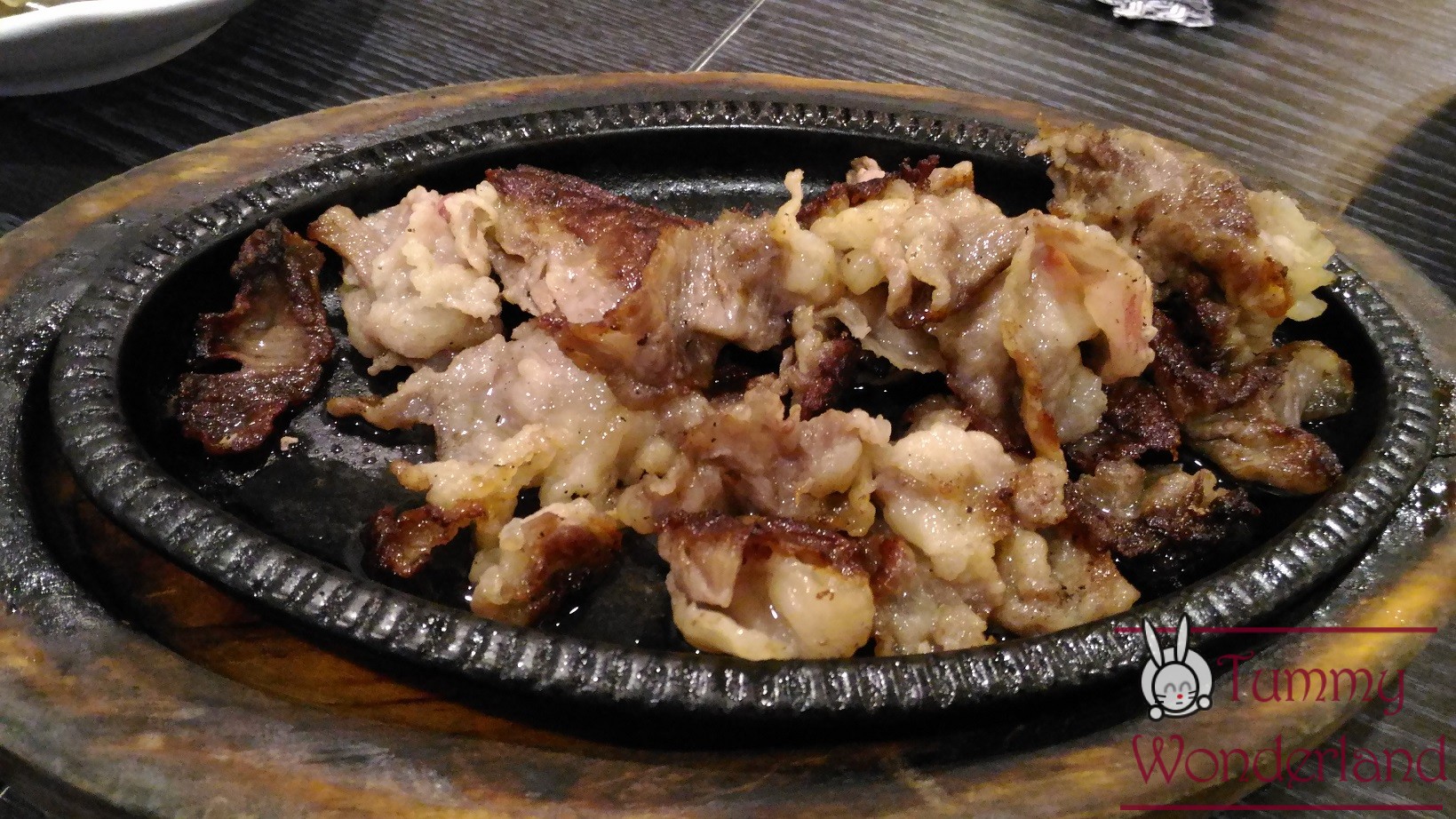 If you prefer sukiyaki cut with fat beef, this one is for you!
LA GAL BI (200g) (Php 550)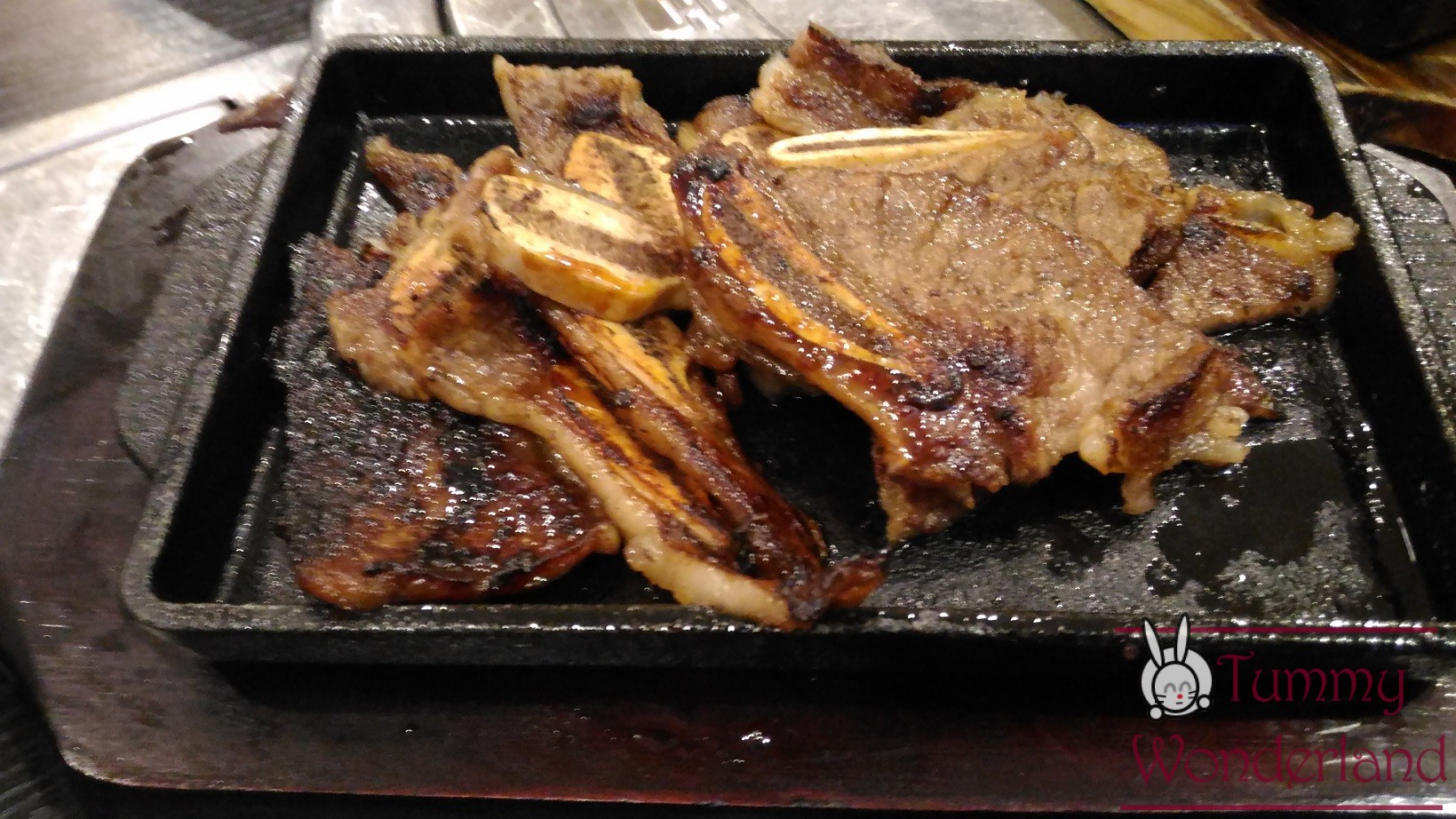 This is delicious, but a bit pricey. It has big bones.
DE JI GAL BI (250g) (Php330)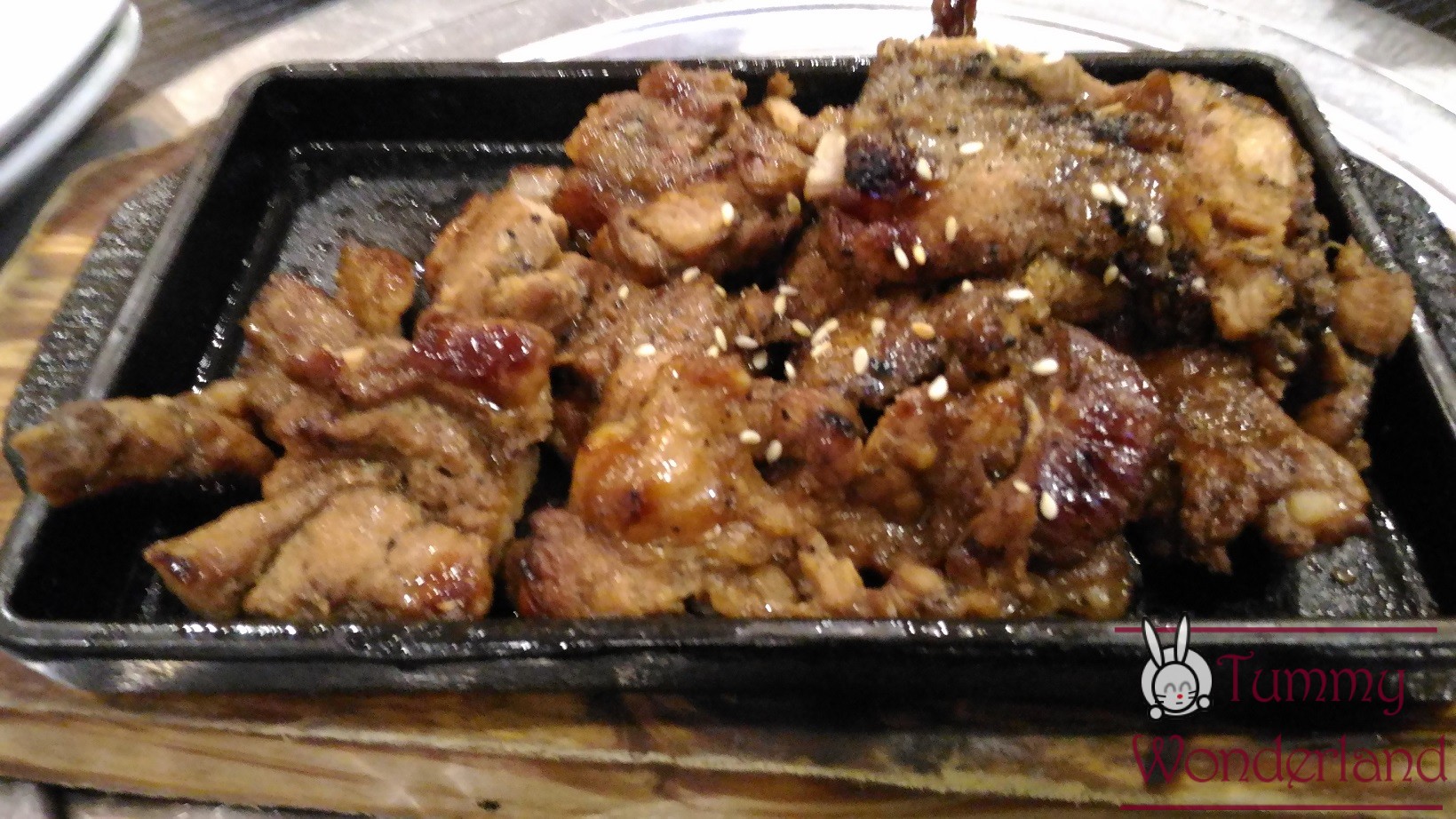 This is their marinated version of pork ribs. I like this one better.
You can wrap the grilled meat in lettuce. I prefer lots of plain rice! 🙂 They will also give you BBQ dipping sauce (sesame oil with salt & pepper and soybean paste).
HE MUL JUN GOL (M) ( Php 900)
The soup is very spicy. It has clams, small crab, radish, squid and others. We ordered for noodles.  Yummyyyy!!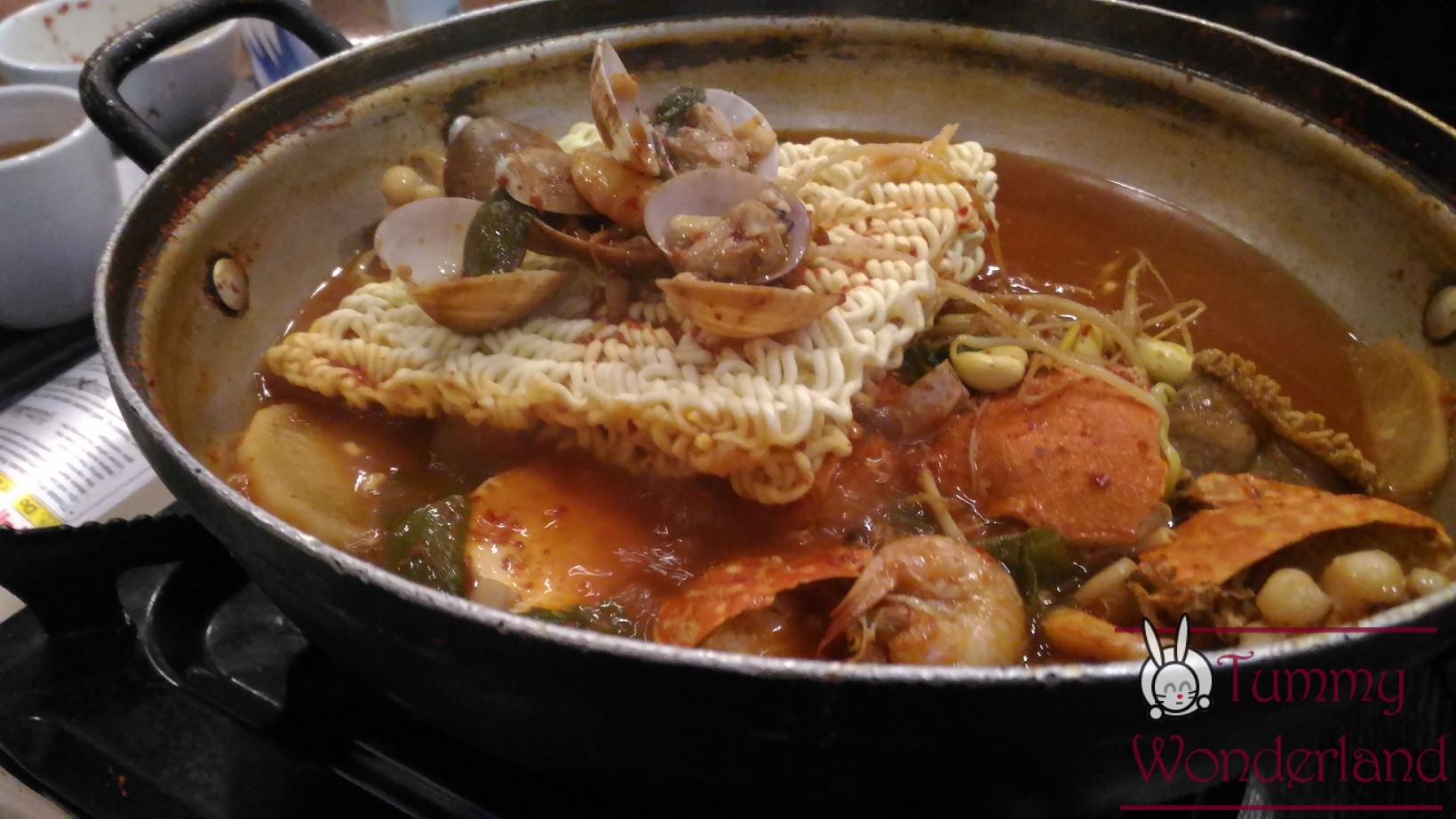 GAL BI JIM (Php 380)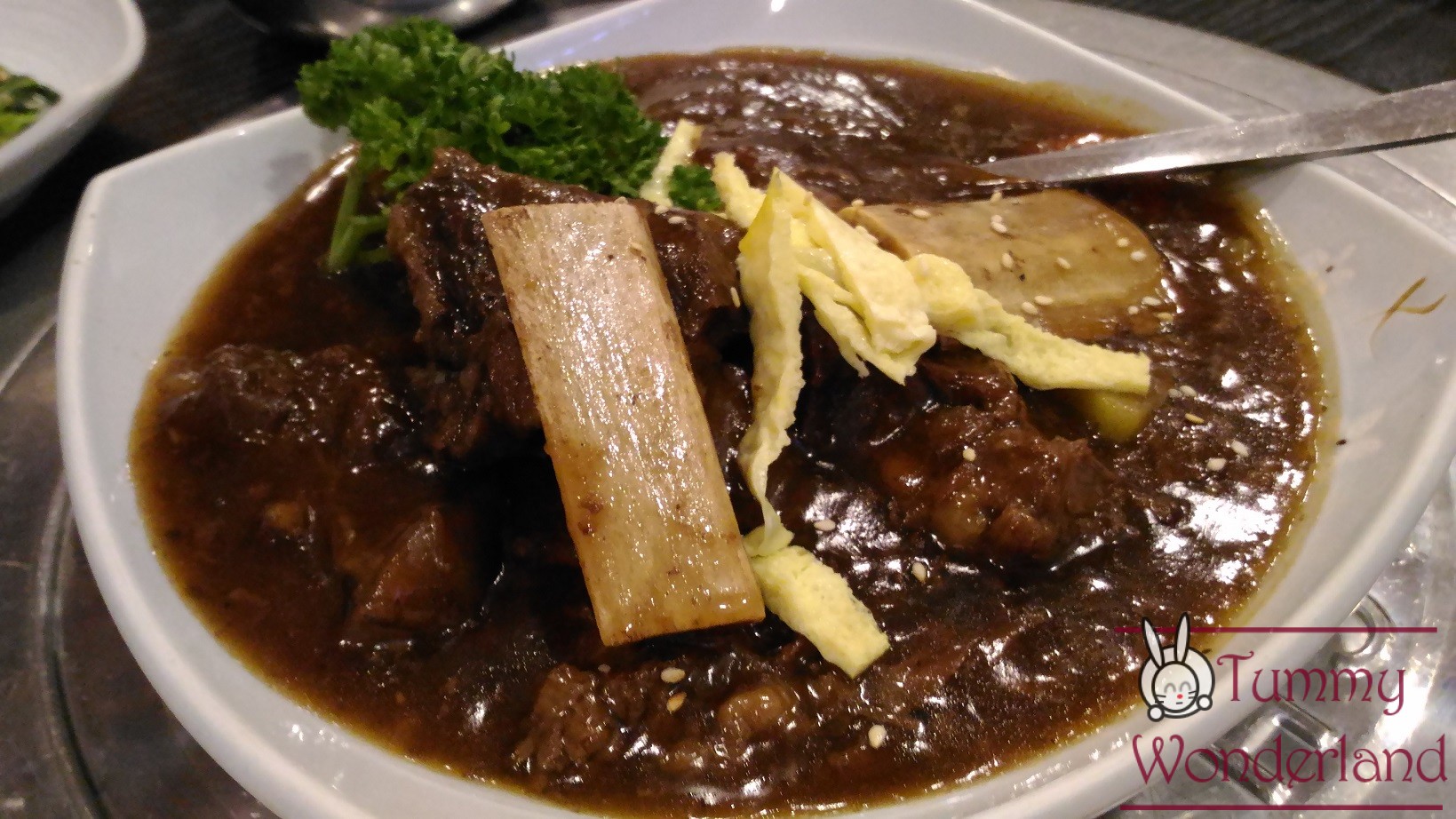 The beef stew is very tender. It has a generous amount of beef and you will again need a lot of rice for the sauce.
Godungu Gui (Php360)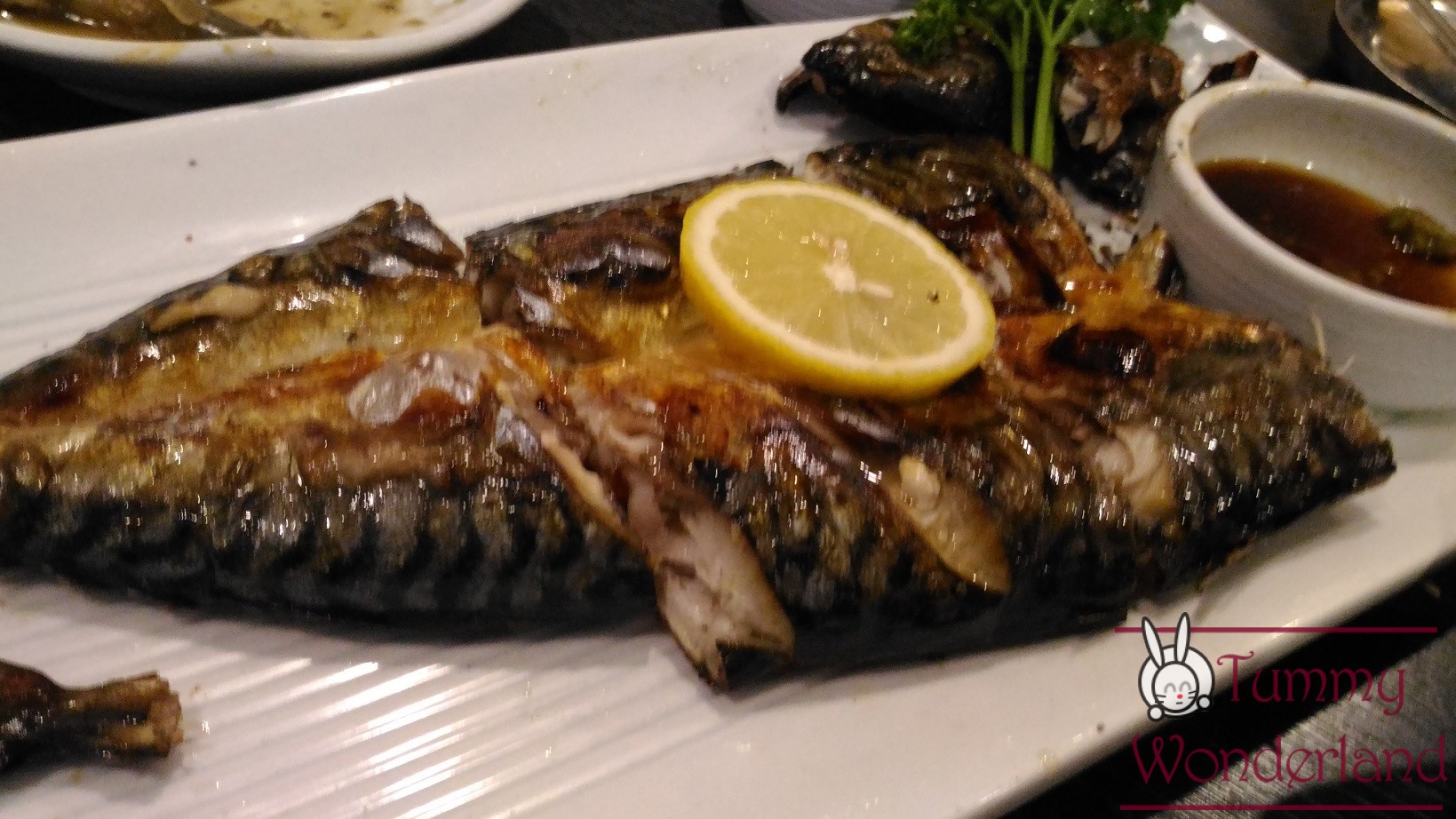 They love to order mackerel because the fish is very "juicy". We also had a lot of meat so we need fish to balance it. Haha
FINAL VERDICT:
Jang Ga Nae is definitely one of the authentic Korean restaurants here in Manila. Serving is good to share and the service is good. Price is also reasonable. The menu for Korean restaurants have few and limited dishes. You will either love their dish or hate it. For me, I love the Korean BBQ grill and Spicy Soup! We are so full but we still tried the new Korean dessert (Jang DaBang ) beside it!
[yasr_multiset setid=0]
8137 Plaza Ortigas, Jose Escriva Drive, Ortigas, Pasig City
Telephone: 633-6960
Opening Hours: 10 AM to 10 PM
Tummy Satisfied!
Diane from TummyWonderland.com
Frequent searches leading to this page
jangganae, jang ga nae menu, jang ga nae korean restaurant, jang ga nae, jang ga nae ortigas