Shaburi, an all you can eat Japanese-style shabu shabu, opens its first branch at Uptown Place Mall in Taguig City. We are really excited as we are looking forward to try their hotpot here because of the varieties of the soup they offer.
To start off, you have to choose which kind of all you can meat you want:
Regular Shabu, which includes Tasty Beef & Tender Pork
Special Shabu, which includes  Tasty Beef, Tender Pork & Special Beef
Shaburi Wagyu, which includes Tasty Beef, Tender Pork, Special Beef & Shaburi Wagyu
Shaburi Wagyu, which includes Tasty Beef, Tender Pork, Special Beef, Shaburi Wagyu & Special Wagyu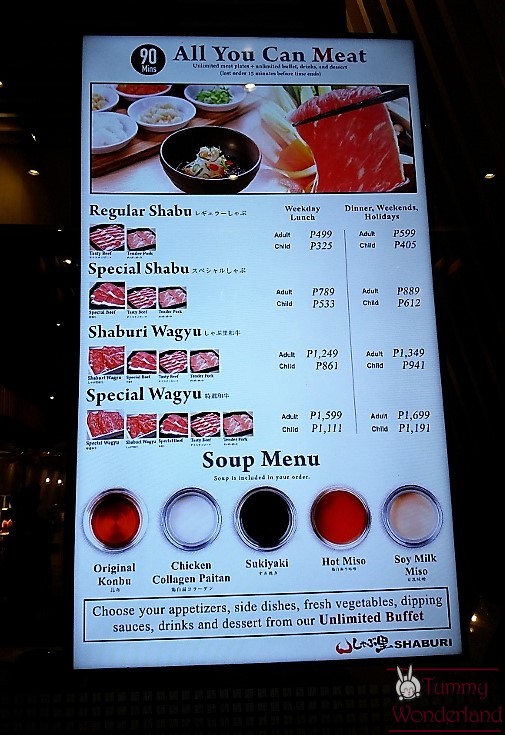 Second, choose from their soup menu: Original Konbu, Sukiyaki, Soy milk miso, Chicken Collagen Paitan and Hot Miso.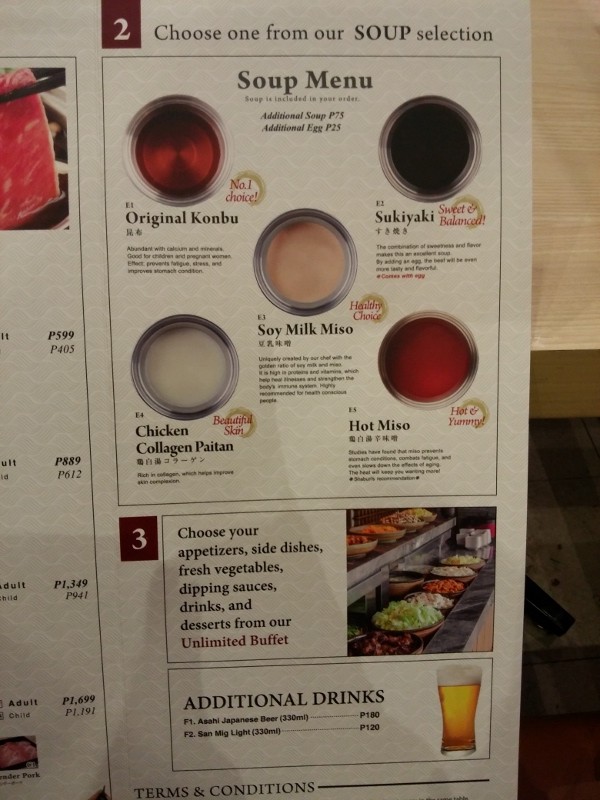 You can ask the server for a sample soup to help you decide which soup you prefer. Take note that the soup choice will only be given once for free. Additional broth of your choice will have charge. The free soup refill they give is the seaweed soup. Also take note that the meat all you can is limited to 90 minutes.
After tasting the sample broth, we decided to have the Soy Milk Miso ( because it was unique) and Hot Miso.
The vegetables, dipping sauce, ala carte dishes, drinks and dessert are in the buffet area.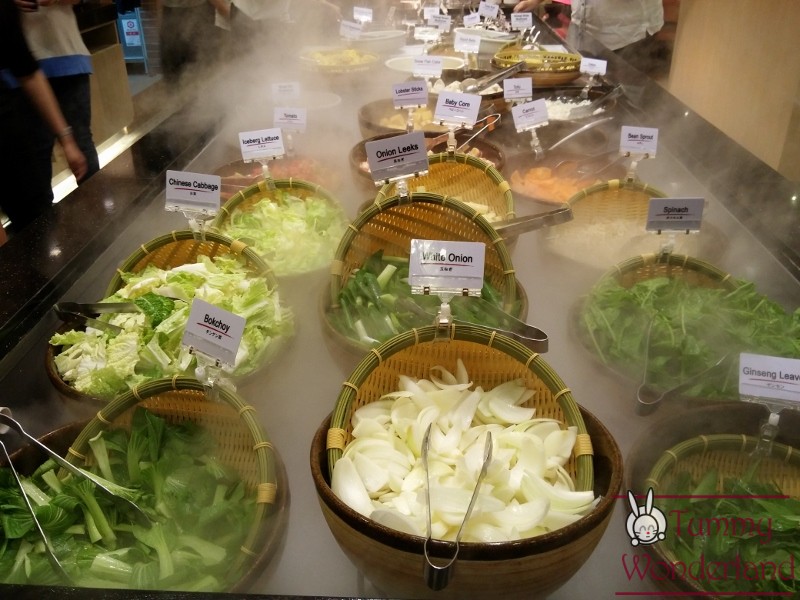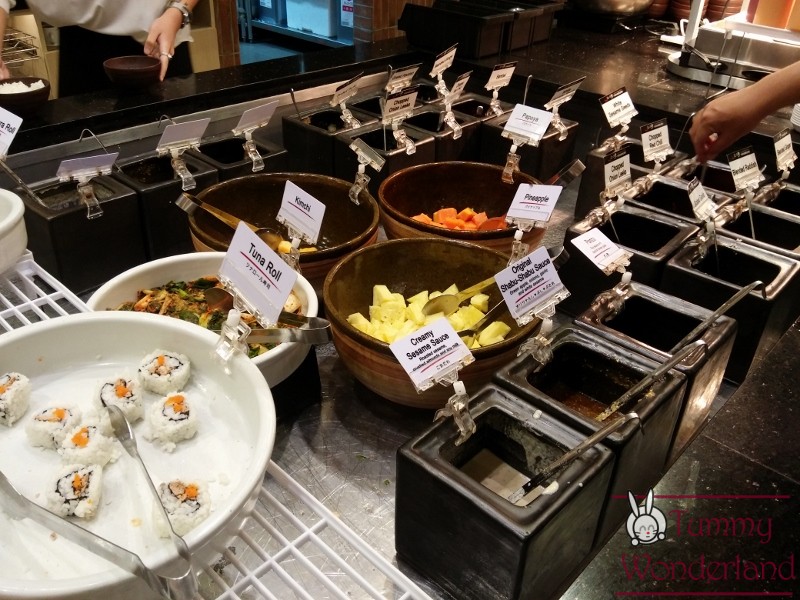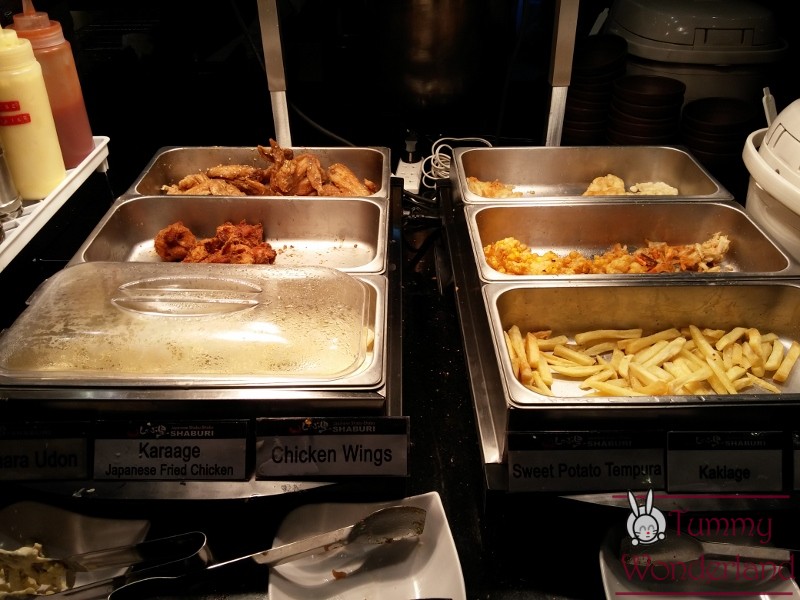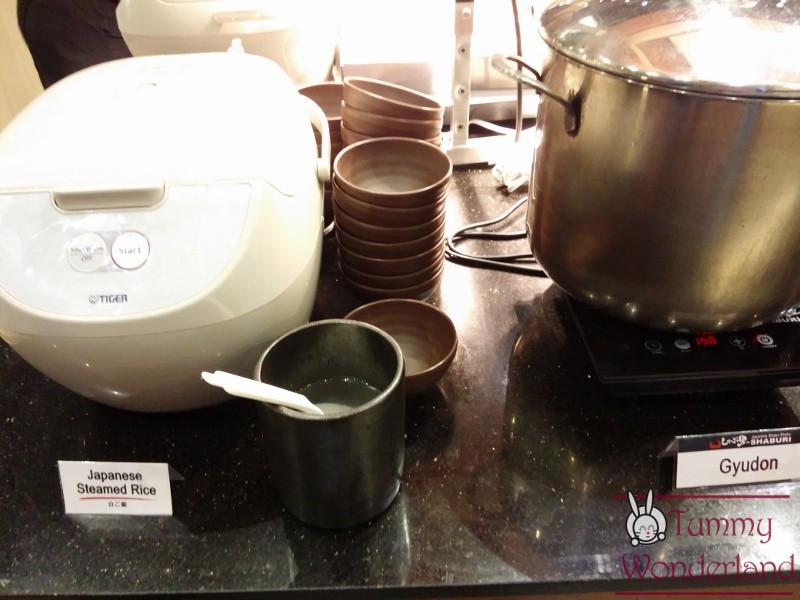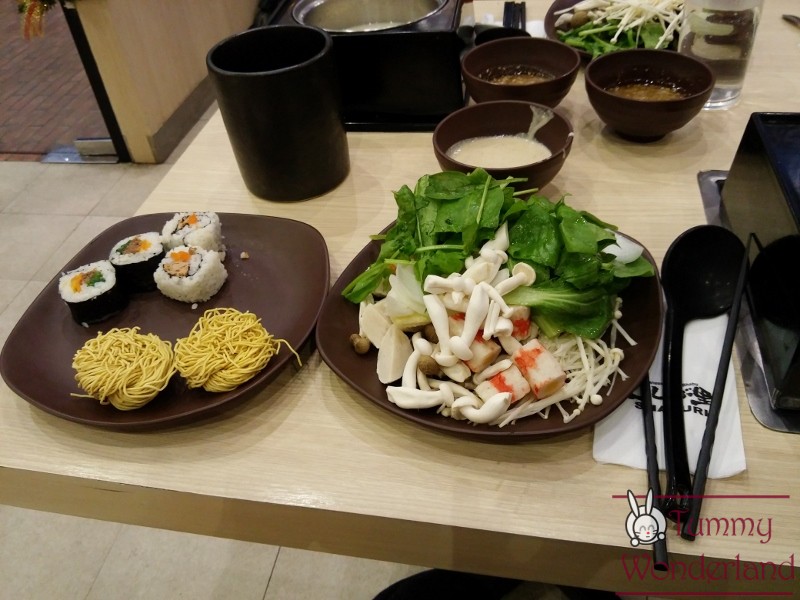 Chicken wings, carbonara udon, fries. These are good, but don't get too much like we do because we should concentrate on the hotpot instead. I suggest skipping the rolls.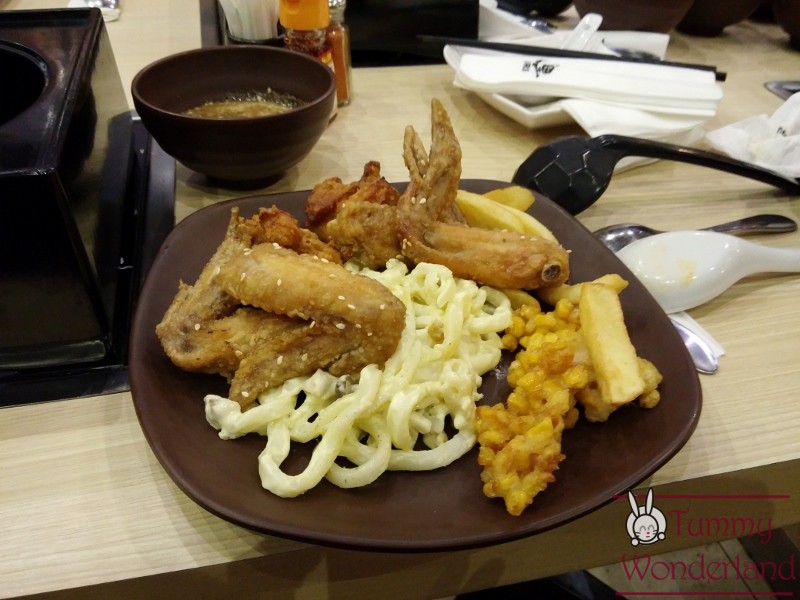 Miso Soup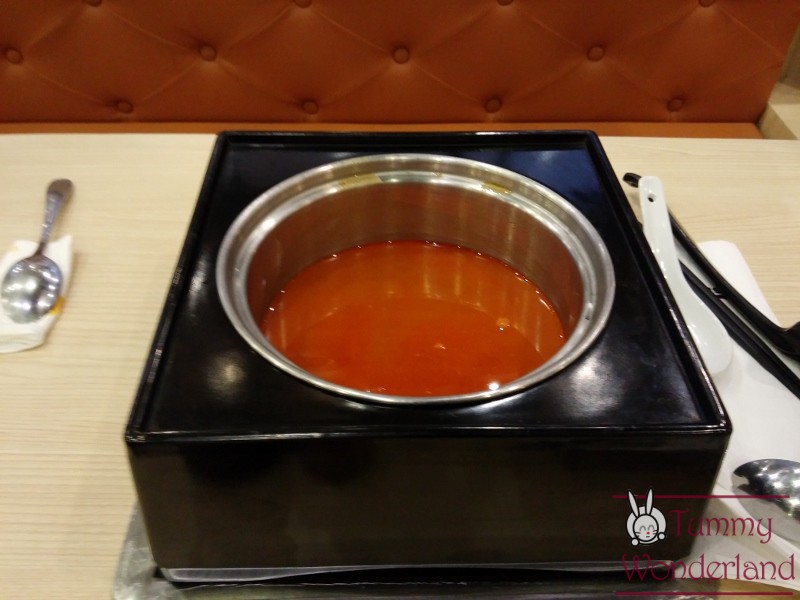 Soy Milk Soup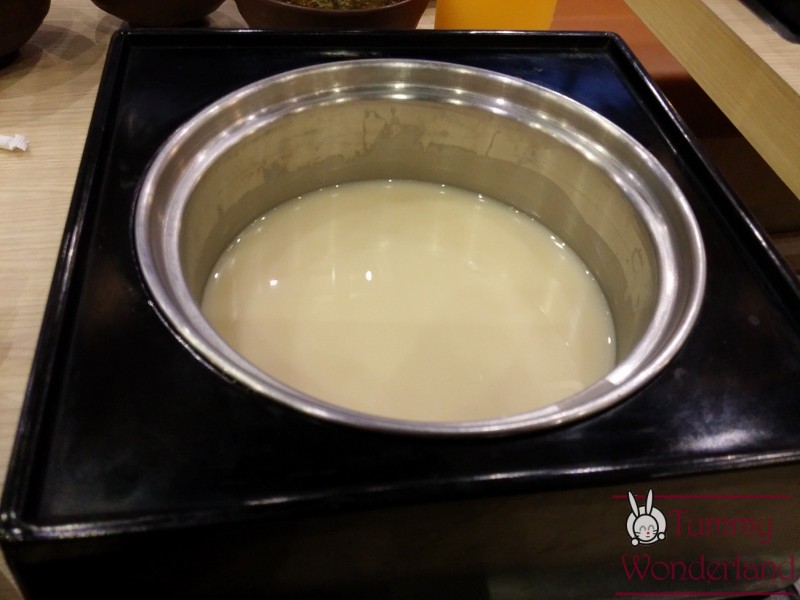 It's best to put the controller at P1 because it easily gets spilled off when in high. You don't want to waste your soup because additional soup has a charge.
The Meat: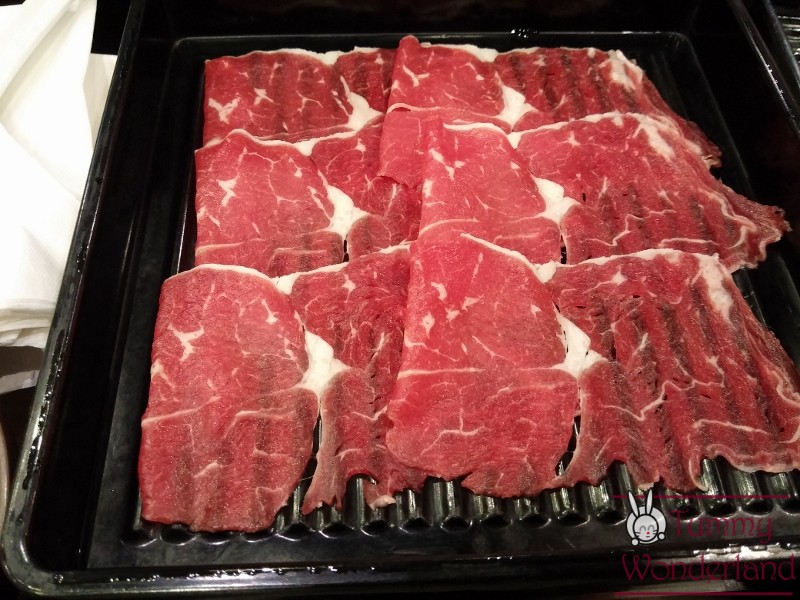 FINAL VERDICT:
My expectation is very high, so I feel that my experience here is just satisfactory. The flavored soup is not refillable and it was not given to us generously.  The vegetables are fresh. For the meat, I didn't feel the difference between the tasty beef and special beef. It was very thinly sliced. I recommend ordering the Regular Shabu instead with Hot Miso.  The soy milk is only good at first. The selection is quite limited compared to other eat all you can hotpot.
[yasr_multiset setid=0]
SHABURI
Uptown Place Mall, 36th Street Corner 9th Avenue, Bonifacio Global City, Taguig City
Telephone: 805-2932
Opening Hours: 11AM-10PM
Tummy Satisfied!
Diane from TummyWonderland.com
Frequent searches leading to this page
shaburi bgc, shaburi uptown mall menu, shaburi uptown mall, shaburi uptown, shaburi philippines