Some people may not be a fan of having Greek cuisine for lunch or dinner. But these people are missing a lot, especially when one serves fresh and authentic Greek cuisine, which can be found at KOS Greek Ouzeria.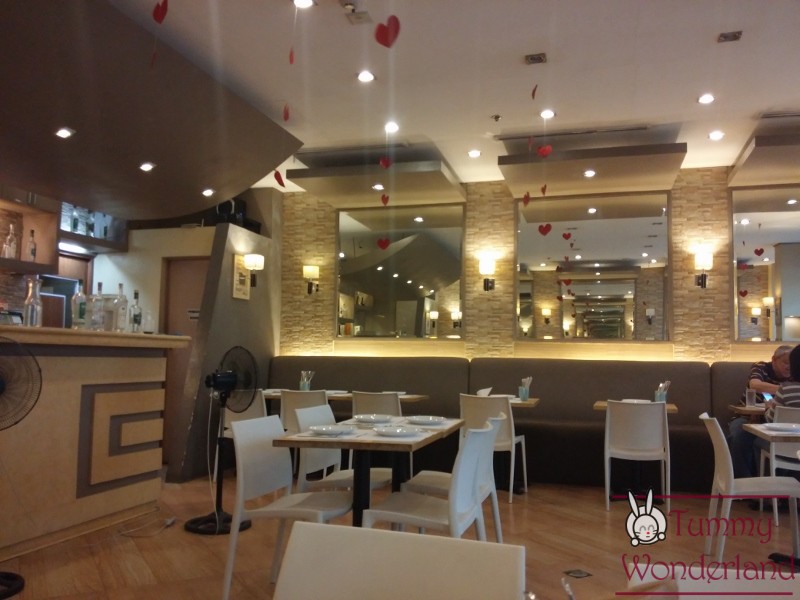 The restaurant looks simple and doesn't have a theme. The place looks bright and neat though.
FREE APPETIZER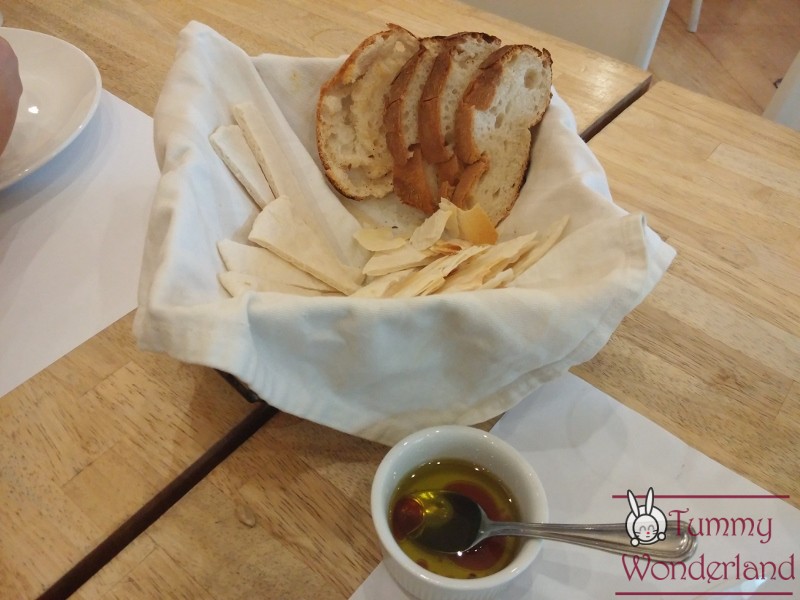 We are given free pita and bread while we wait for our food. The dipping was just okay. It was a bit bland for my taste.
GIOVETSI ( Php 195)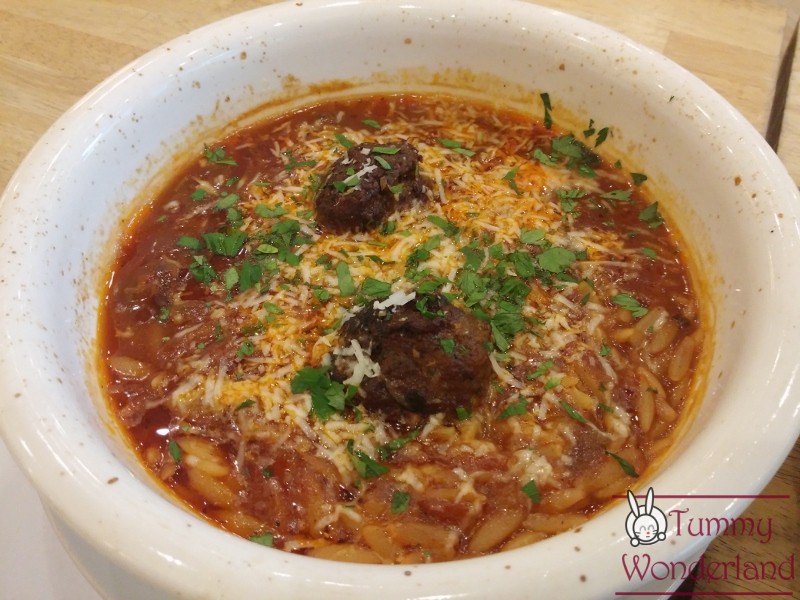 Giovetsi is lamb meatballs served with orco pasta baked in tomato sauce. The orco pasta, which is shaped like a rice, has an interesting texture when eaten. It goes well with the tomato sauce, which is not sour. It has just the right taste!
CHICKEN SOUVLAKI ( Php 200)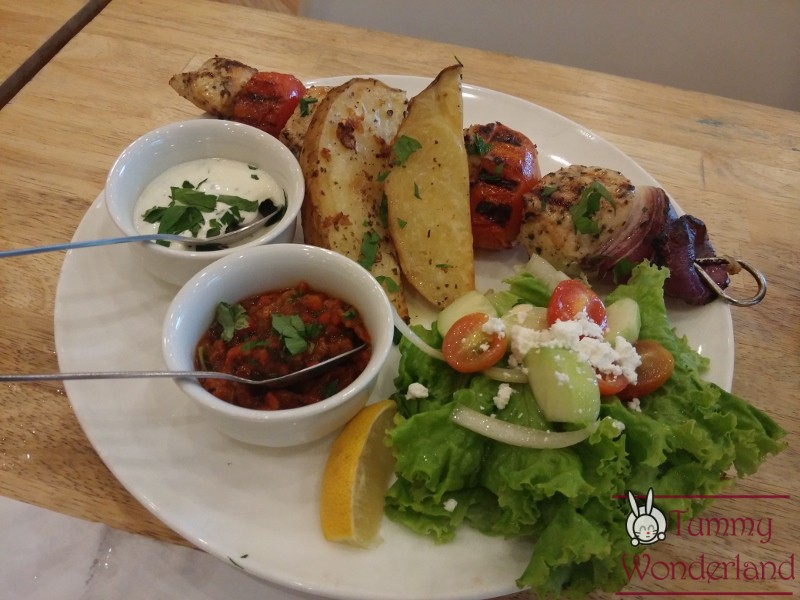 The chicken is juicy. It goes well with the yogurt and red bell pepper sauce. I like to mix both of the sauce. It's really good.
HIRINI ( Php 410)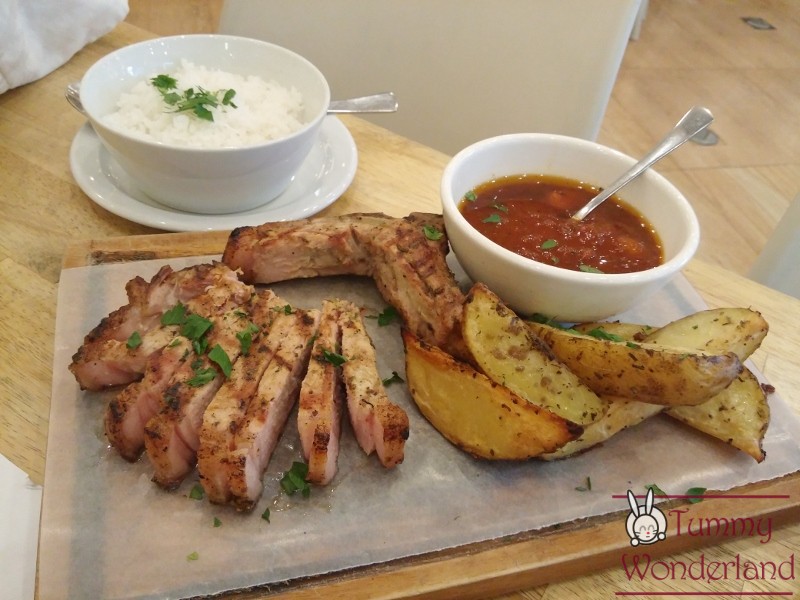 The grilled pork chop is thick, but tender. I love the roasted potatoes! This comes with cherry tomato sauce.
GREEK LEMONADE ( Php 60)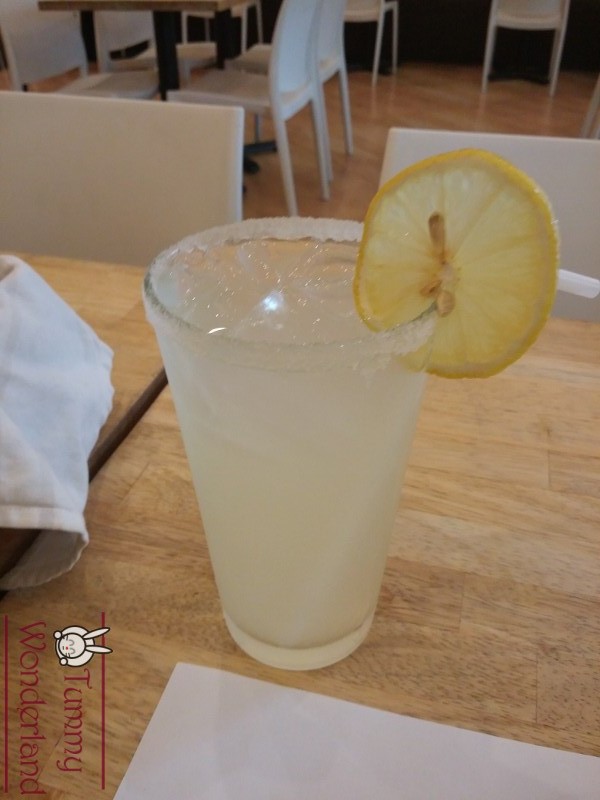 FINAL VERDICT:
I am not much of a fan of Greek cuisine, but this has surely hit my taste buds. Every dish is bursting with unique flavors and spices. The spices are not overpowering. Every dish is very exciting and comforting. Plus, they are very affordable and the serving is big. Definitely a must visit in Up Town Center!
[yasr_multiset setid=0]
Website: http://www.kosgreek.com/
Kos Greek Ouzeri
Ground Floor, UP Town Center, Katipunan Avenue, Diliman, Quezon City
Telephone: 287-1558
Opening Hours:
Tummy Satisfied!
Diane from TummyWonderland.com
Frequent searches leading to this page
kos greek ouzeri menu, kos greek ouzeri, kos greek ouzeri up town center, greek restaurant in up town center, kos greek restaurant up town center