Lan Zhou La Mien is a hand pulled noodle soup hole in the wall restaurant along Benavidez street in Binondo Manila. The restaurant mainly serves noodles with other options such as dumplings and fried rice. The place is like the typical restaurant in Binondo where the interiors are not that important. It's all about the food.
Their bestseller for the noodle soup is the Spareribs Lamien and Beef Lamien so we ordered one of each.
BEEF LAMIEN (Php 140)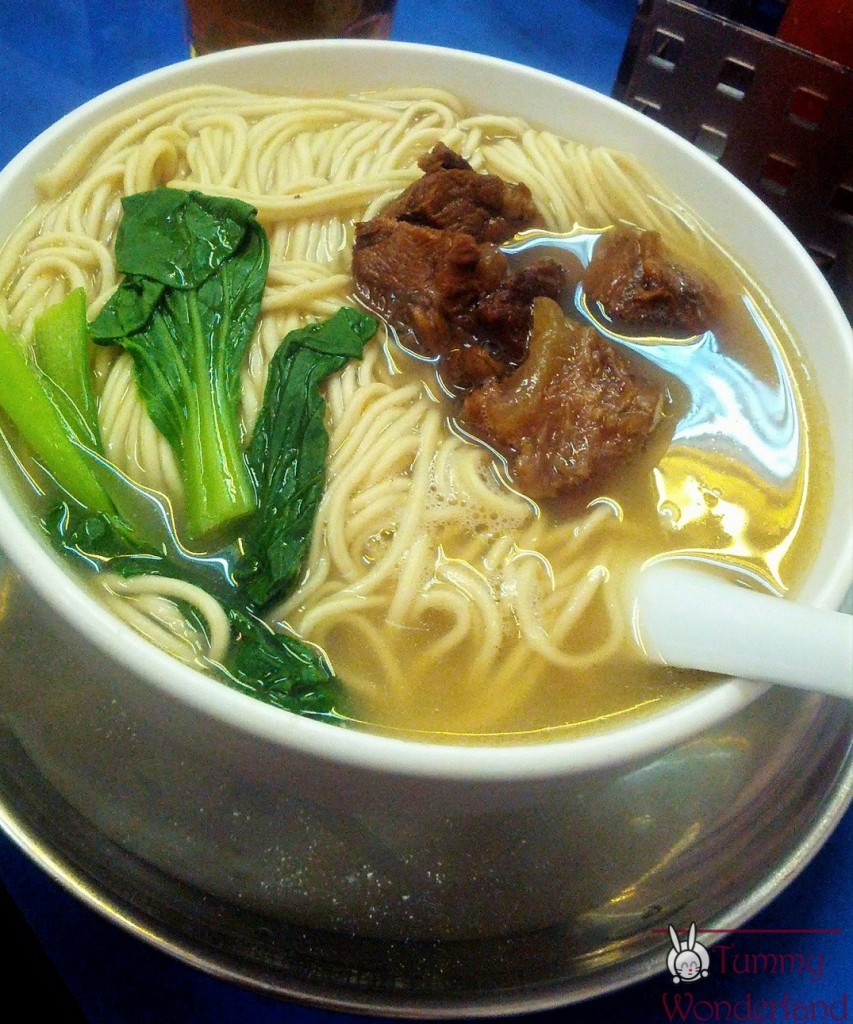 I love hand pulled noodles because of its distinct firmness and texture. The portion of the noodles is so plenty. It's like the noodles of the other bowl mistakenly shoot in this bowl as well. The soup is light and clean, but with the aroma of beef.
SPARERIBS LA MIEN ( Php 140)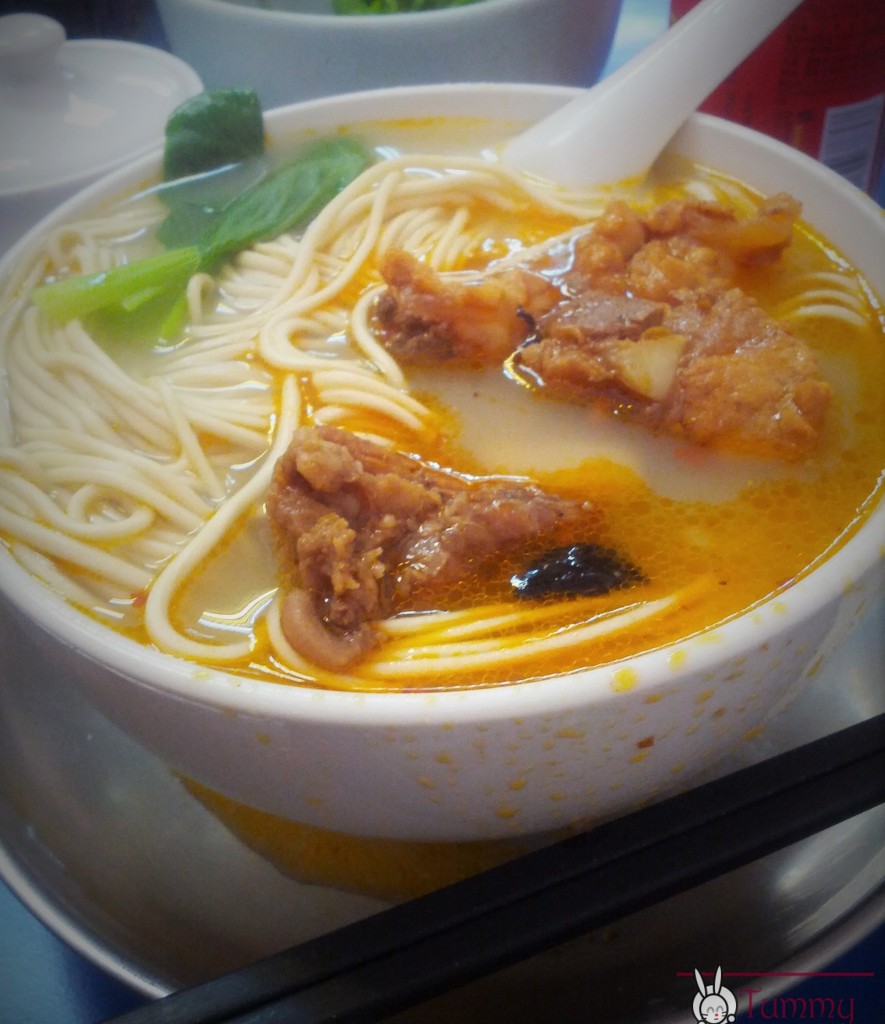 The soup has a lighter taste for this one. They have lots of condiments on the table to add the spiciness of your preference.
HERBAL TEA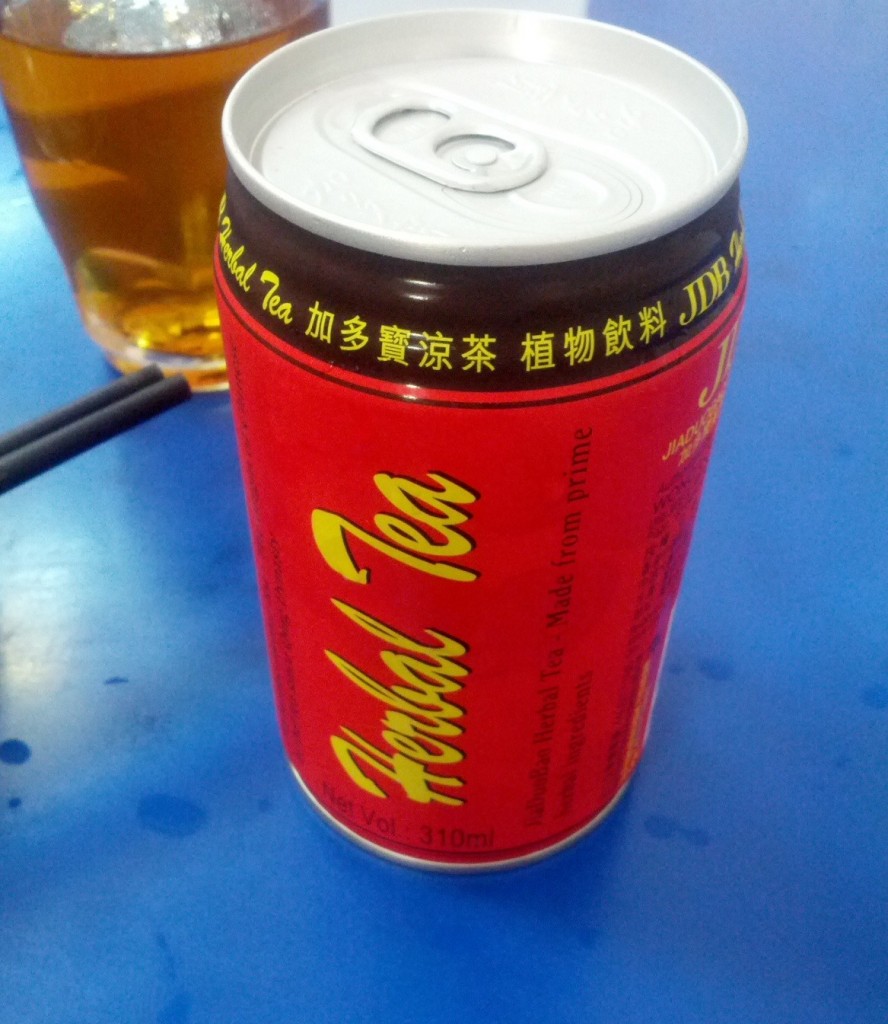 Because we used to drink this back then, we ordered this to refresh the taste of this drink. The color of the drink is like the regular tea we used to have. It has a sweet taste and the herbal taste is not recognizable.
FINAL VERDICT:
This is one of my favorite Chinese noodle soups! The clear soup compliments well with the texture of their hand pulled noodles. I have also tried their Egg Chafan, Lamien Guisado and Dumplings! They are all superb. The Egg Chafan deserves a special mention. This is their version of fried rice mixed with some tomatoes and eggs. It's my favorite fried rice. I wish they could add some ala carte dish in the menu to pair their fried rice. Nonetheless, I like everything!
[yasr_multiset setid=0]
Tummy Tip: If you are concerned with the ambiance, I heard that they now have a branch in the ground floor of Lucky Chinatown Mall called " San Gou La Mien", where the menu is exactly the same but with a nicer ambiance.
Have you tried Lan Zhou La Mien? Share your experience with us!
BINONDO BRANCH
818 Benavidez Street, Binondo, Manila
Telephone: 244-5365
Opening Hours: 8AM-9PM
TONDO BRANCH
1354 Masangkay Street, Tondo, Manila
Telephone: 559-9466
Opening Hours: 7 AM to 9 PM
168 SHOPPING MALL BRANCH
Food Court, Fifth Floor 168 Shopping Mall, Binondo, Manila
Telephone:  516-0115
Opening Hours: 8AM- 8PM
SAN NICOLAS BRANCH
499 San Fernando Street, San Nicolas, Manila
Telephone: 247-3167
Opening Hours: 9AM-9PM
Tummy Satisfied!
Diane from TummyWonderland.com
Frequent searches leading to this page
lan zhou la mien branches, la zhou la mien, lan zhou la mien, la mien masangkay, lan zhou la mien masangkay