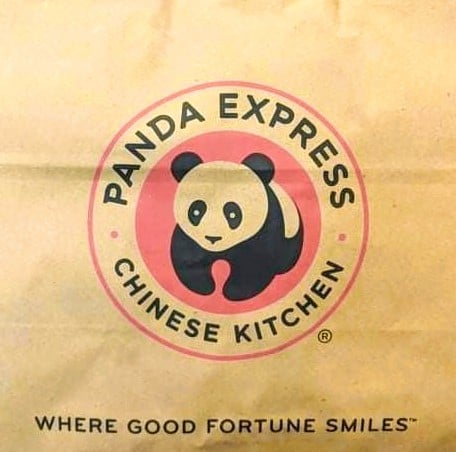 Today is the last day of MECQ here in Metro Manila and I'm thinking of ordering into a newly opened restaurant before this quarantine happened. There are few interesting choices in Grab, but I finally came upon Panda Express. I haven't tried it yet because of the long queue in Sm Megamall when it just opened. I wasn't interested in waiting so long just to have a Chinese takeout. But now, I'll be just sitting in the comfort of my home, waiting for the food to arrived. Thanks Grab for making it so convenient despite this quarantine.
Panda Express is a Chinese inspired, American made restaurant famous for its orange chicken. Americans are quite fan of Chinese take out boxes as seen in some movies. The restaurant is inspired by the flavors of Mandarin and Sichuan cuisine. They are also famous for their Beijing Beef, Honey Walnut Shrimp and Kung Pao Chicken. Too bad Honey Walnut shrimp is not available here 🙁
Here's our take out food: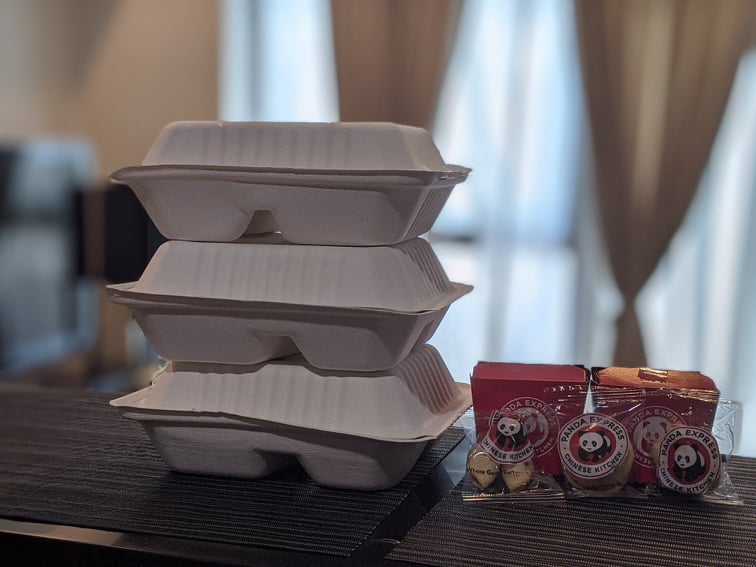 Bigger Plate for Php 354 ( Grab Price ) : 3 entrees and 1 side
Here's what it looks like: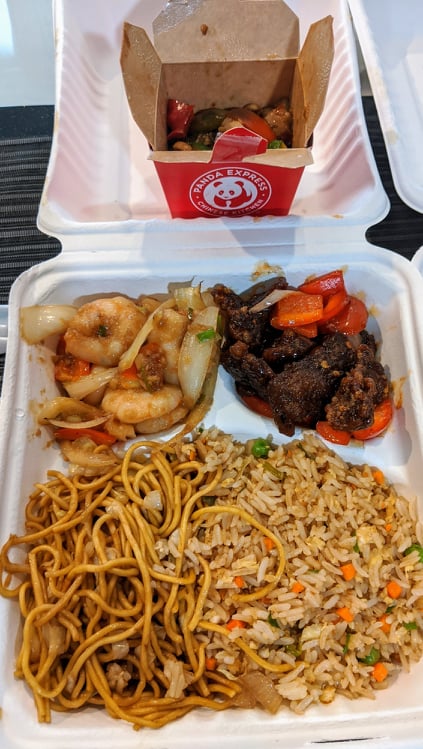 Plate for Php 294 ( Grab Price ) : 2 entrees and 1 side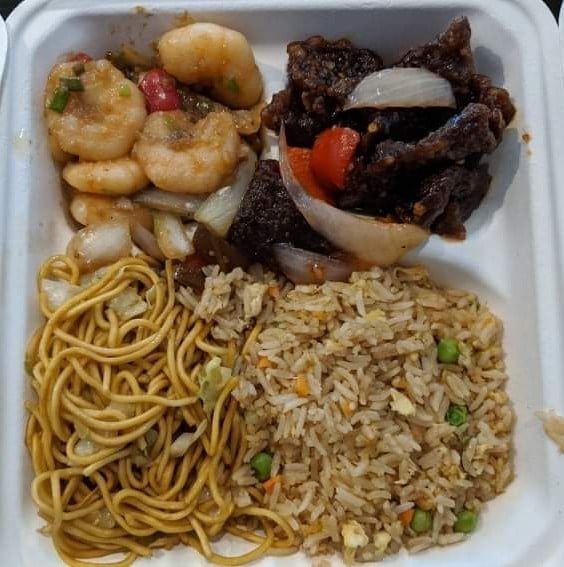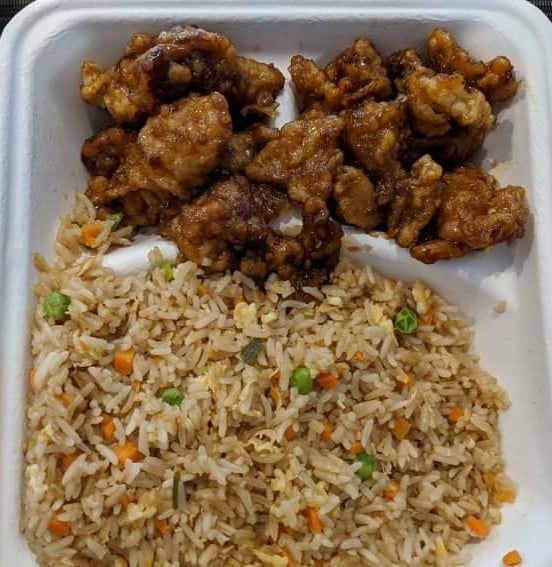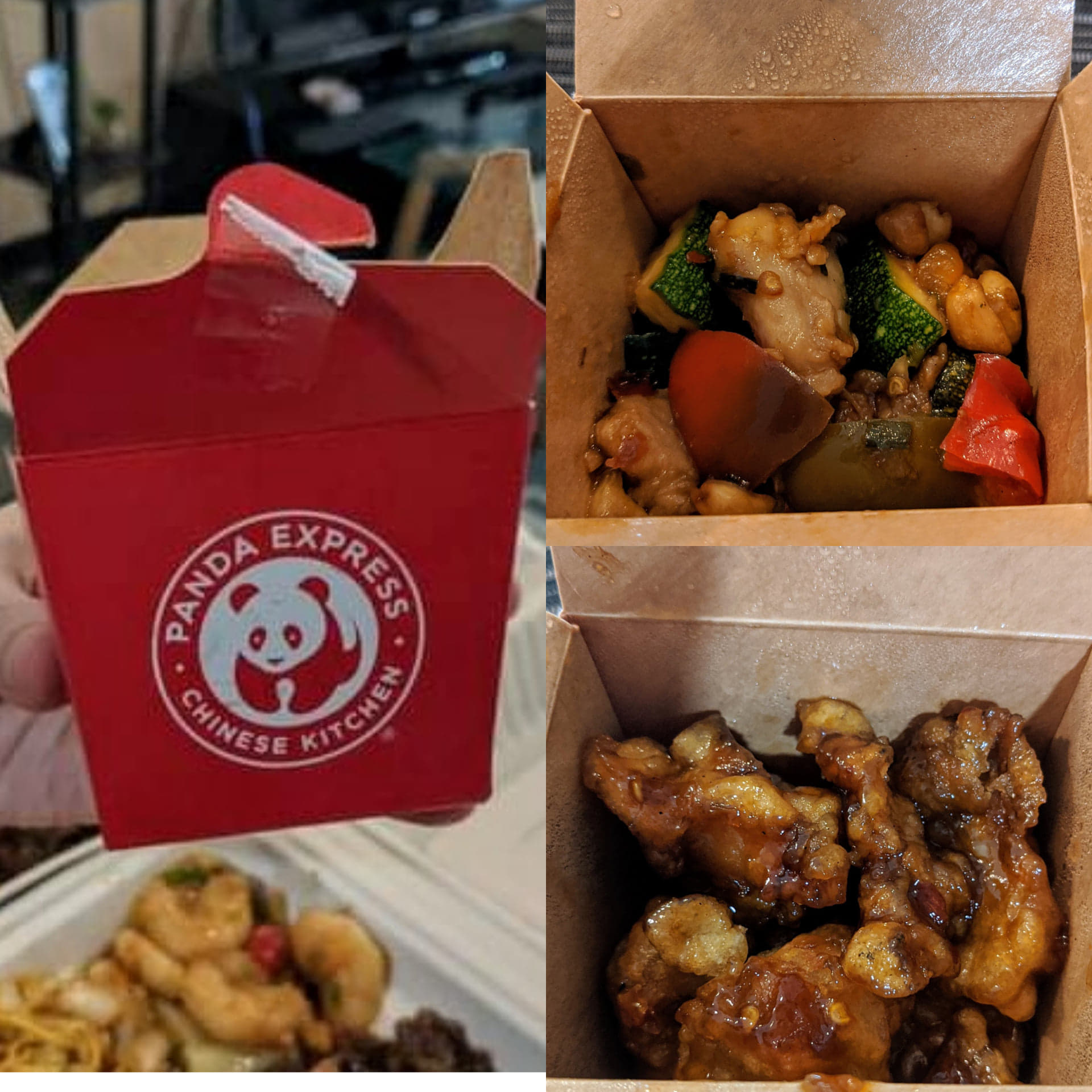 Beijing Beef- Crunchy on the outside and very tasty. It has a hint of sweet and spicy into it. I love how flavorful this dish is. Will definitely order this again!
Orange Chicken- Sweet and savory as well. The chicken is not that tender, but still delicious. It has the flavors but not that overpowering. I like this too!
Savory Shrimp- The shrimps are good in terms of proportions. They are fresh and juicy, but the taste is very familiar. Probably because we can find this in any Chinese restaurant here. Too bad they don't have the Honey Walnut Shrimp. I hope they can add it here soon.
Kung Pao Chicken- Very spicy indeed! I usually can tolerate very spicy, but I find this very striking in flavors. The chicken is tender and it has zucchini, bell peppers and nuts into it. But its quite spicy for my liking.
Fried Rice- Surprisingly mild in taste. I guess when you have all those strong flavored dishes, you have to balance it with a mild tasting fried rice. Lacks in taste if you have it alone, but is well balanced with the dishes they served
Chow mien- Mild tasting as well; Not really striking in flavor but I still like the subtle taste to it to balanced the whole meal
Fortune Cookies!!!
Final Verdict:
Overall, serving size is quite big. But I kinda expected it since the price is not cheap for a takeout food. My expectations are really not that high at first. Maybe that's why I was quite overwhelmed with how tasty and strong the flavors are in each dish. Overall, it's a satisfying meal.
SM Megamall Branch:
Upper Ground Floor, SM Megamall A,
Ortigas, Mandaluyong City
Opening Hours: 10AM-10 PM ( This may vary due to quarantine)
Tummy Satisfied!
Diane from TummyWonderland.com
FREQUENT SEARCHES LEADING TO THIS PAGE