Genki Sushi is all about Japanese sushi and sashimi in a modern design concept with an interactive ordering system.
For first timers like us, they give an introduction as we sit. Every table has an iPad where in you will place your orders and the sushi plates will be delivered in a cute toy train beside you. Not only does it sound amusing and entertaining, but the quality of the sushi they serve deserves a credit.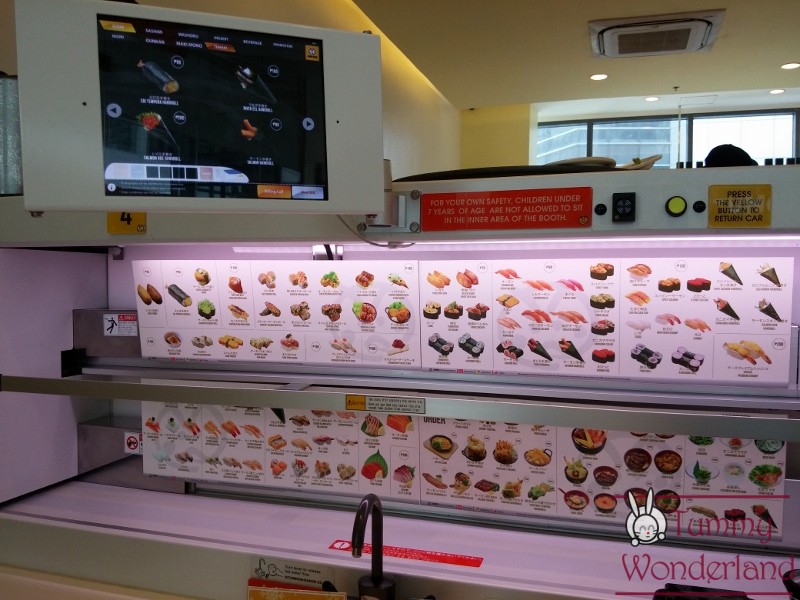 Hot water is also on your table so you can make your own green tea.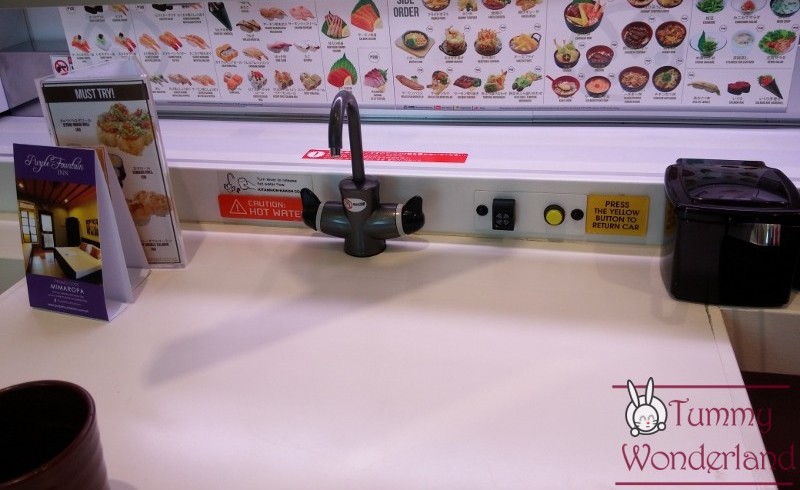 You have to carefully select which sushi you prefer. Ones sent, you cannot cancel your orders anymore.
You can check your bill ones in a while so you won't get too astonished at it as you get carried away when choosing.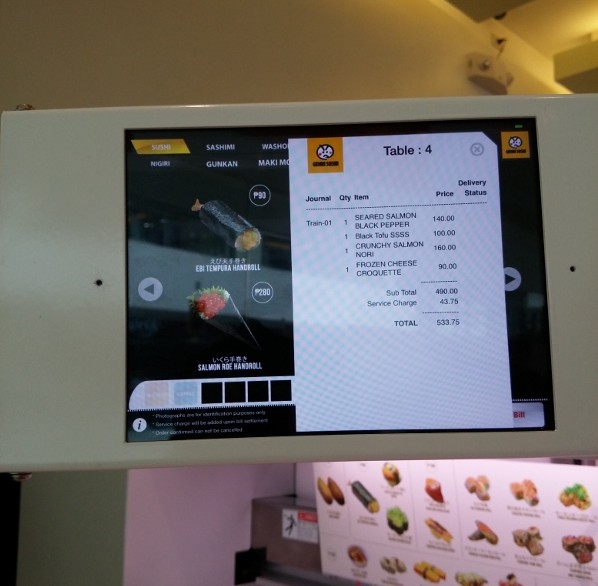 Your orders will arrive in a cute train after a few minutes. Don't forget to press the yellow button to return the train.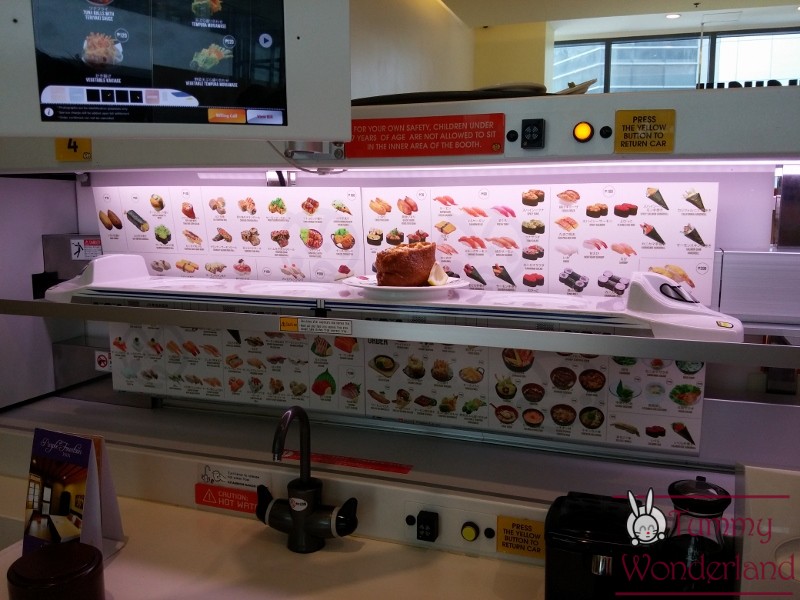 LOBSTER SALAD ( Php 140)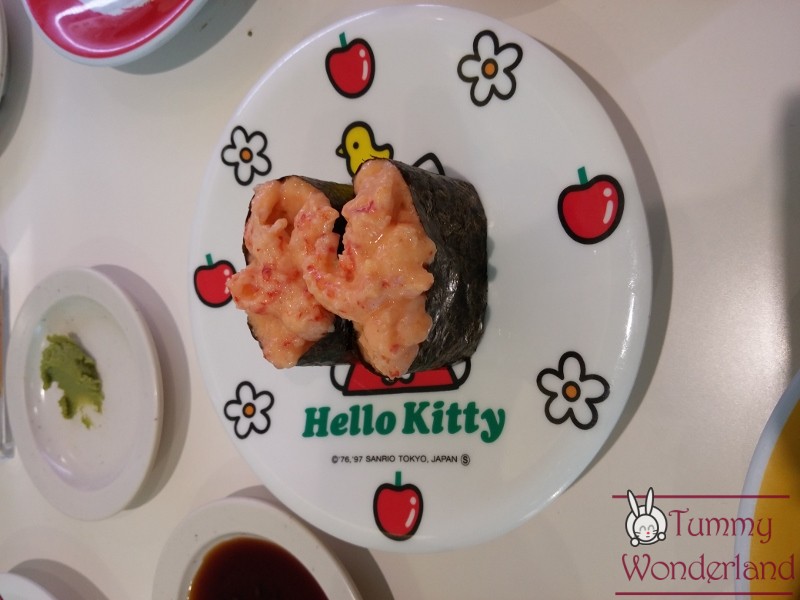 It's not slimy as it looks. It's delicious.
We asked about their best seller and they recommended the Seared Kanikama and Seard Salmon.
SEARED SALMON ( Php140)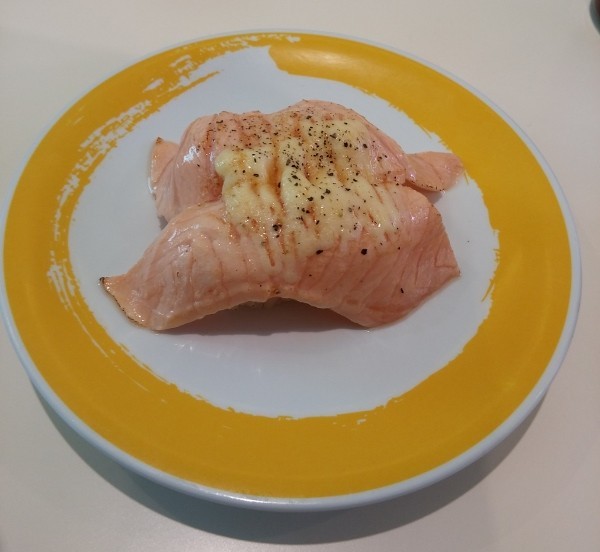 A must order indeed! The salmon melts in your mouth and has that smoky flavor!
SEARED KANIKAMA WITH BLACK PEPPER ( Php 140)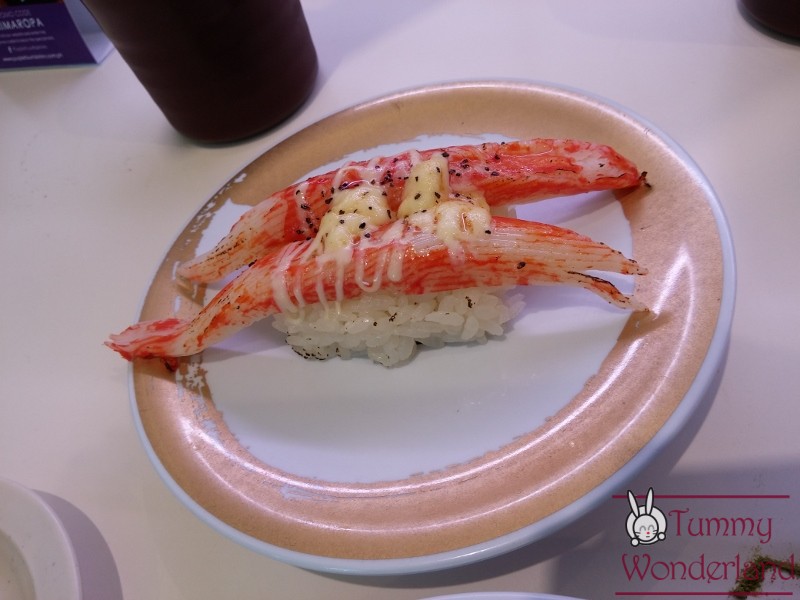 Another recommendation from them, but I still prefer the salmon! Kanikama is basically the crabstick we all know.
BLACK TOFU ( Php 100)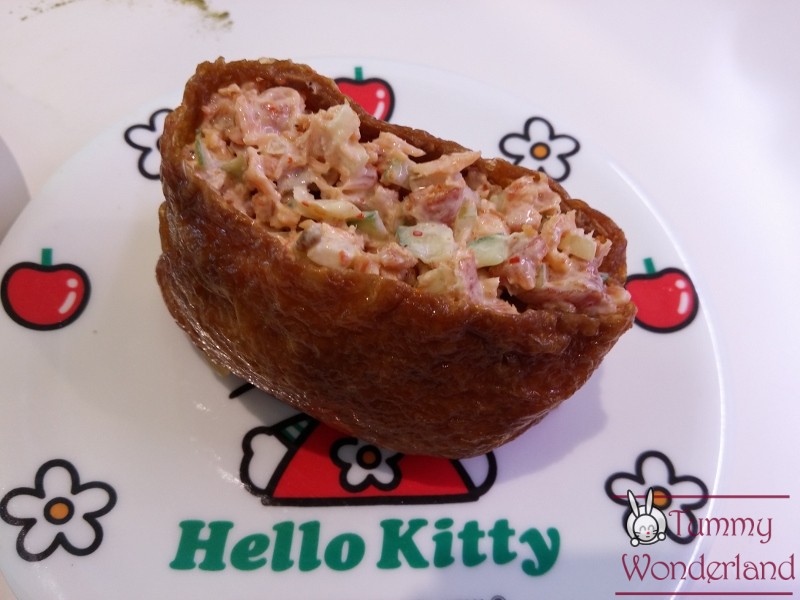 This one is also a must try. It's very unique and different from the others because the salad is wrapped in a tofu skin.
CRUNCHY SALMON ( Php 160)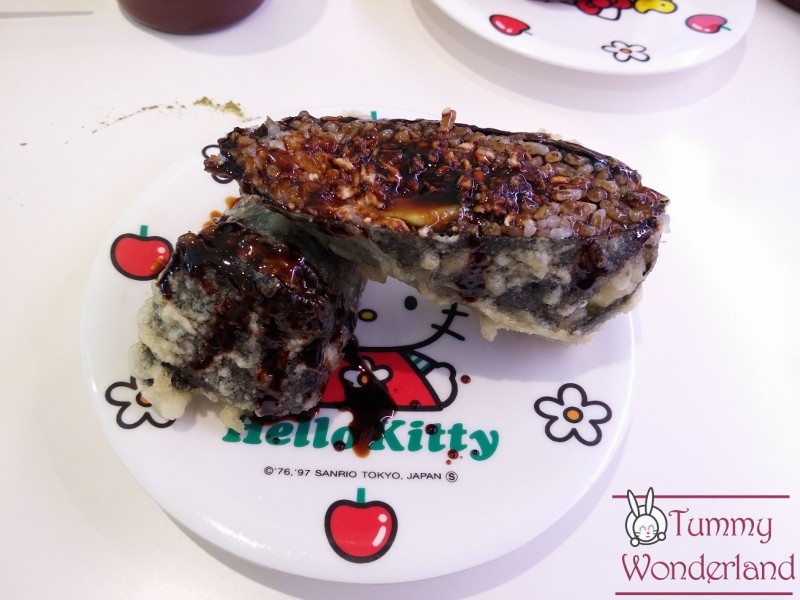 We love this one as well!! The salmon is wrapped in nori, then deep fried. It's crunchy and has a hint of sweet because of the sauce. Yummyyyy!!
TEMPURA HAND ( Php 90)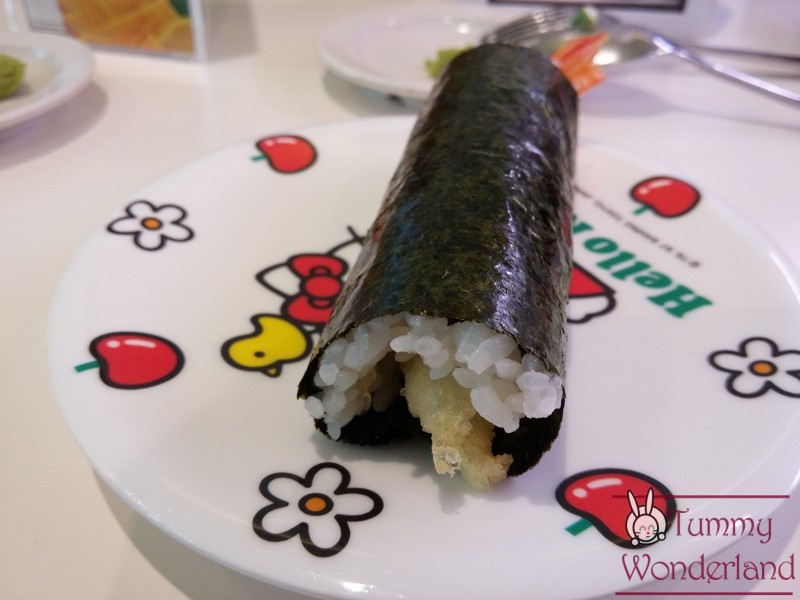 We wanted to try tempura so we ordered this one instead. It's also crunchy and good.
KYURI UNAGI ( Php 180)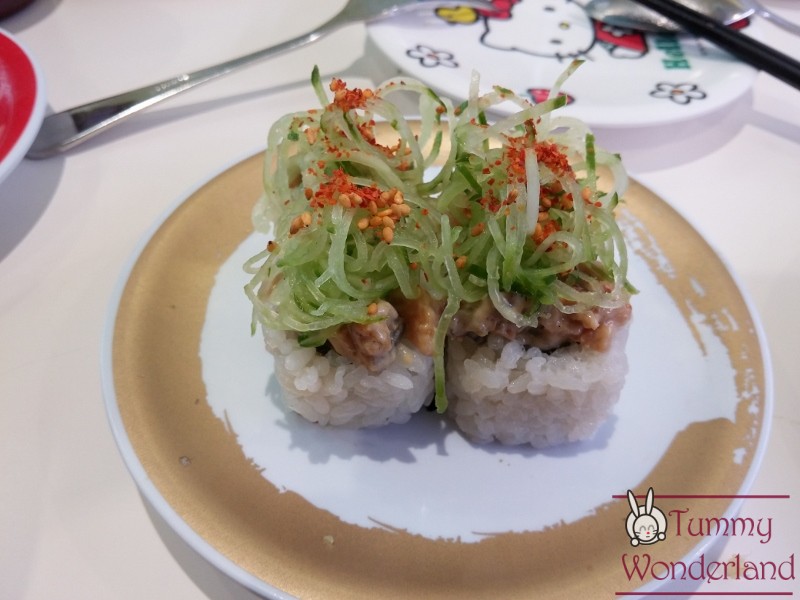 I can't taste the unagi here, but the overall taste is still good!
SHRIMP GARLIC AND BUTTER ( Php 140)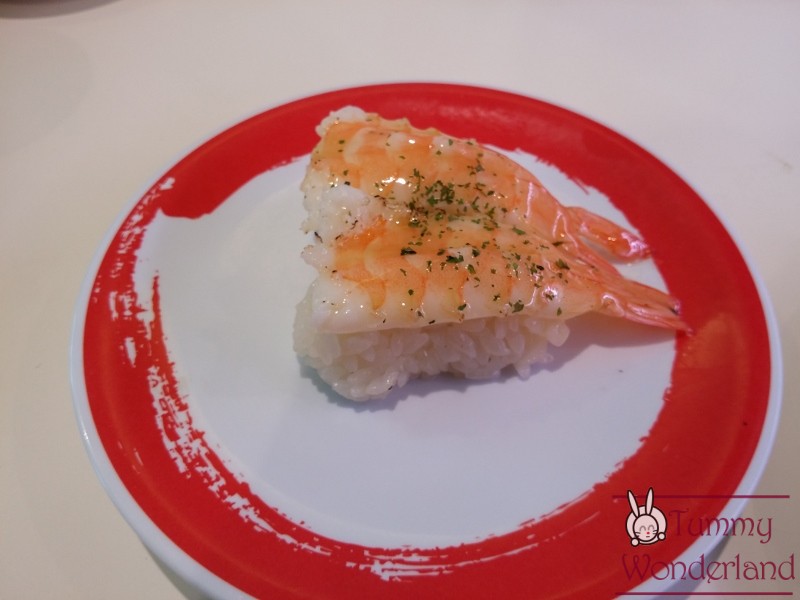 The shrimp again has that melts in your mouth feeling!!
GRILLED RIVER EEL ( Php 160)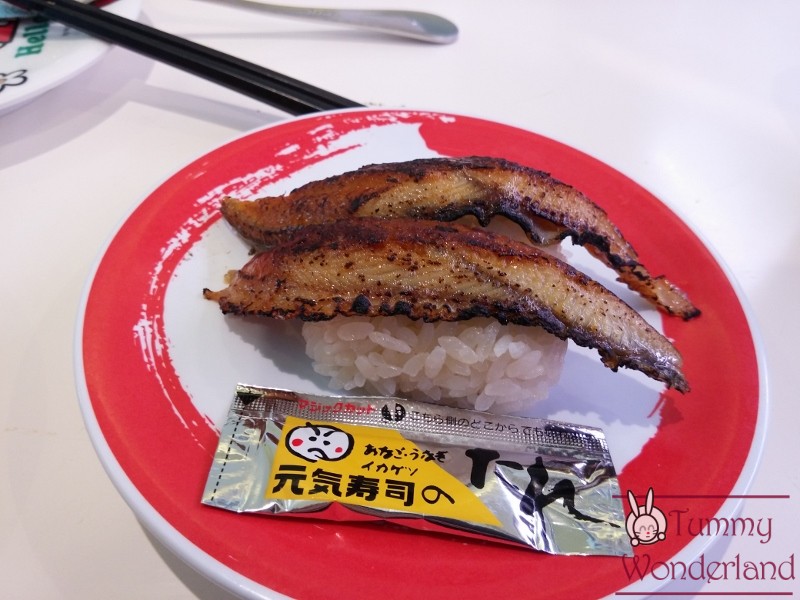 I prefer this one than the kyuri unagi. If you love eel, order this one!
CHEESE CROQUETTE ( Php 90)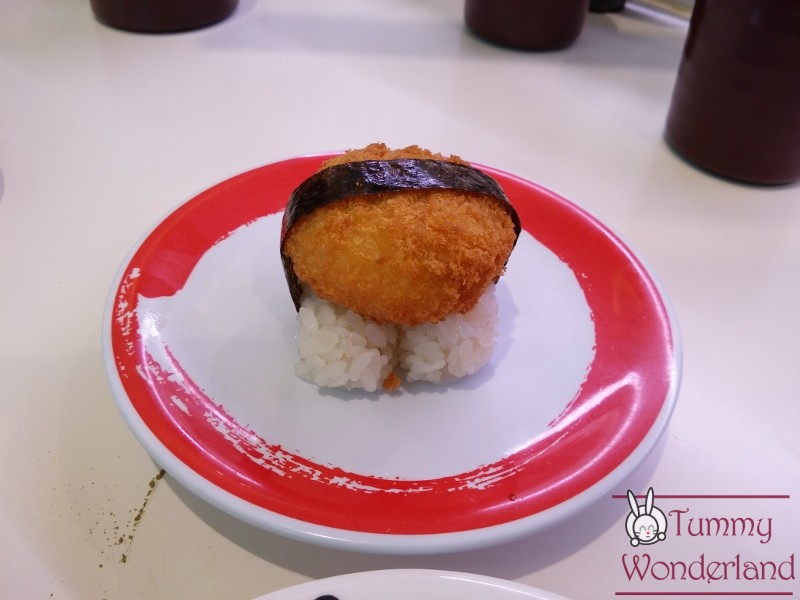 You can skip this one. Not that it's not good, but because it's very common. There are more choices to choose from.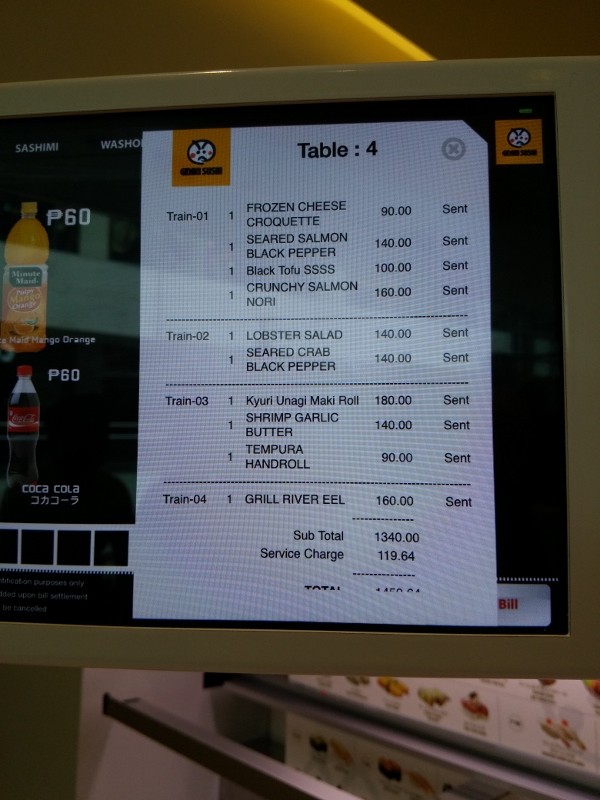 10 plates of sushi for a total of Php 1340+ 10% SC= Php 1,459.64
Here's the menu: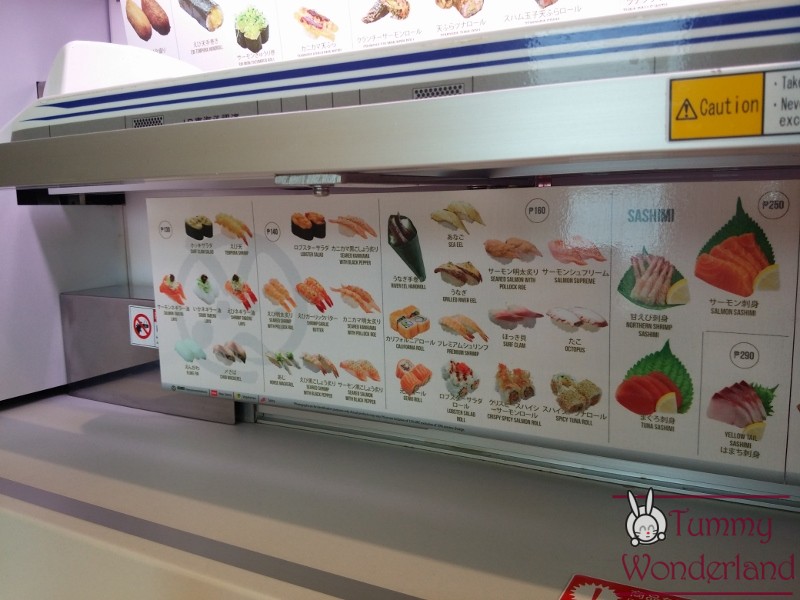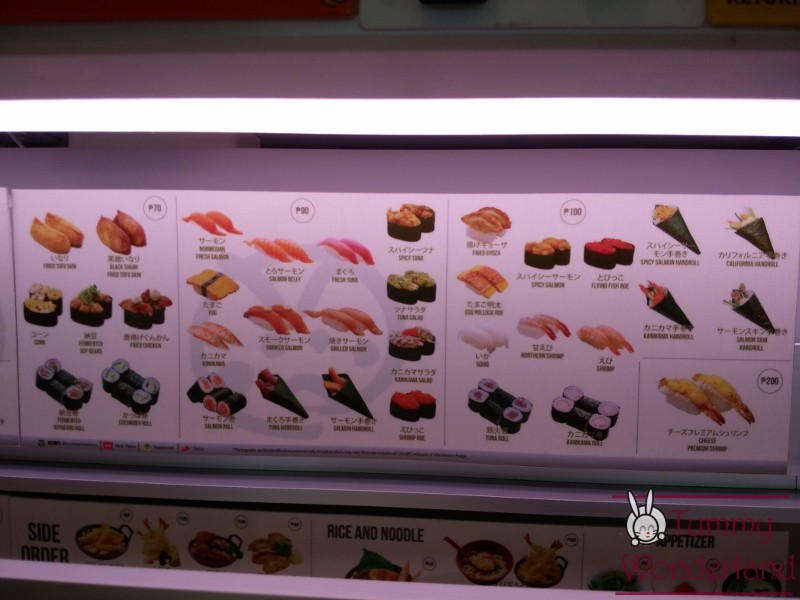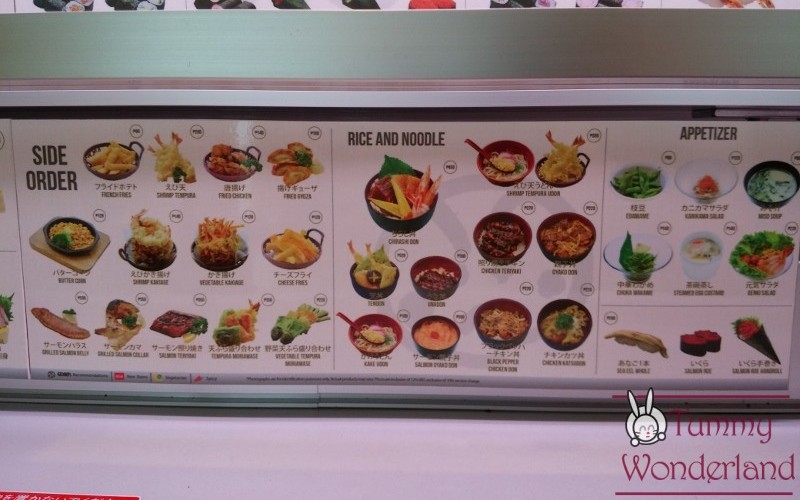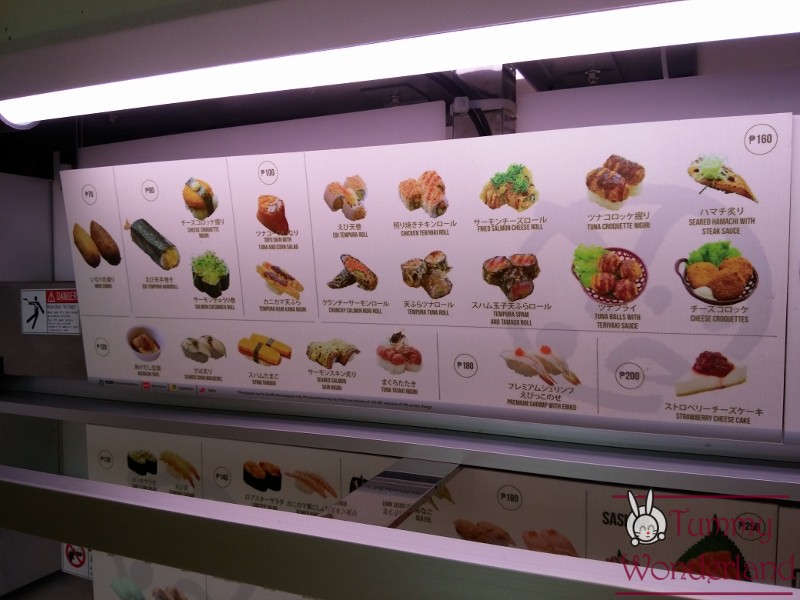 FINAL VERDICT:
What's not to love in Genki Sushi!! Friendly staff+  New varieties of sushi to choose from + impeccable taste+ ordering system made fun= I love everything!! Also, one thing I look at a sushi is the quality of the Japanese rice used and Genki Sushi didn't disappoint me.
[yasr_multiset setid=0]
TAGUIG CITY BRANCH
BGC Stopover Pavillion, Rizal Drive Corner 31st Street, Bonifacio Global City, Taguig City
Telephone: 624-2867
Opening Hours: 11AM- 10PM
Tummy Satisfied!
Diane from TummyWonderland.com
Frequent searches leading to this page
genki sushi menu prices, genki sushi philippines, genki sushi bgc, genki sushi menu, genki sushi