Lucky Rainbow Seafood restaurant serves authentic Chinese dishes located in Quezon City. If you are in the area and crave for some roastings, dimsum, mains and dessert, this is the place to go to in Banawe.
At first, I was really hoping that we could find any other cuisine besides the Chinese restaurant to go to. But majority wins and they all wanted to dine here. I didn't regret it because I love the food here.
SIAO LONG PAO (Php 160) 6pcs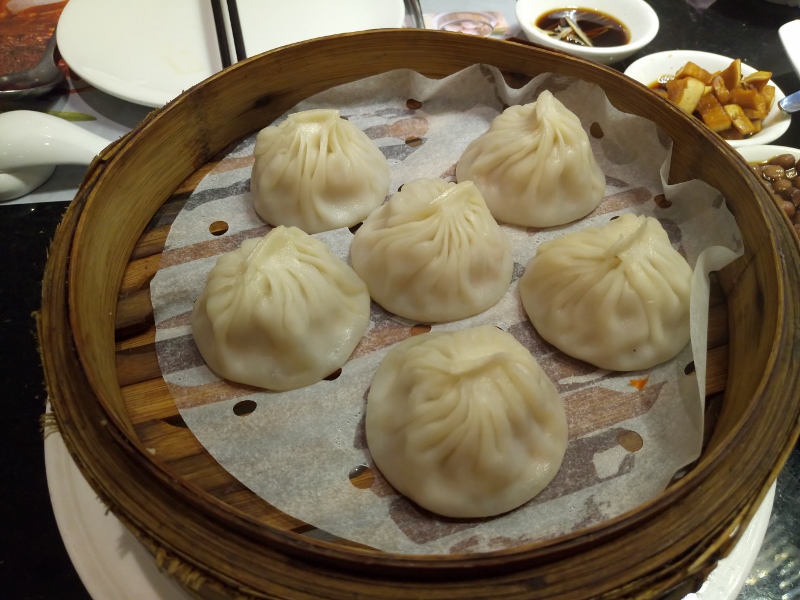 One thing you must remember is to order their siao long pao. The wrapper is very thin and the flavor is just right. It is comparable to another restaurant that is famous for its siao long pao…or even better.
SOYA CHICKEN (Php 480) half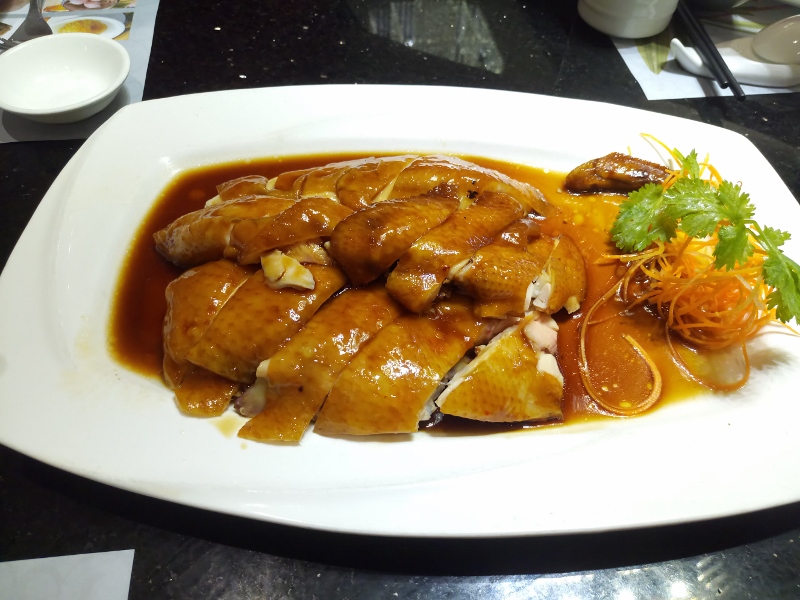 I wasn't really excited when they ordered soy chicken. I usually find it bland and dry. This one is different. The chicken itself is glazed with special sauce making it moist and flavorful. I didn't even bother to put the minced ginger sauce that comes with it. It's already good itself.
STEAM LAPU LAPU (Php 780)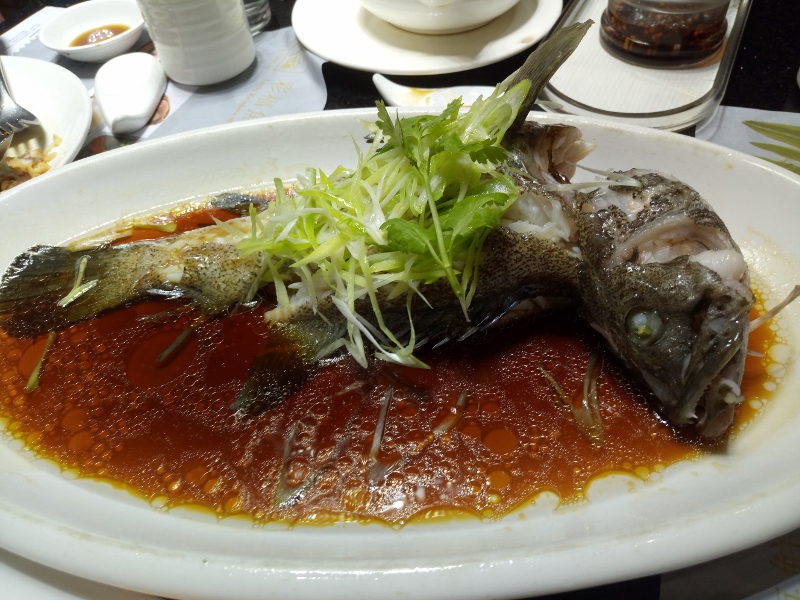 The steam lapu lapu was in the promo when we went here. We had approximately 550 grams for Php 780. The fish is fresh and I like the sauce here better than other Chinese restaurant. I'm not a fan of steam fish, but I can say that this is way better than the last steam fish I had in Gloria Maris.
  FRIED TARO SCALLOP (Php 600) 4pcs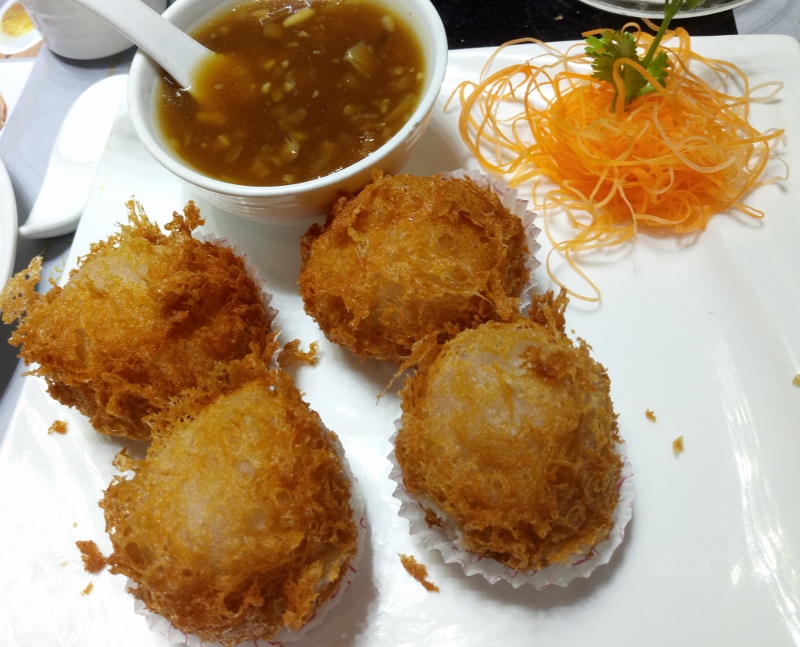 This is the one I'm excited for. I love taro puff, especially if it comes with the mushroom sauce that really goes well with it. I'm glad they serve it here. This may take a while, but it is surely worth it. The outside is crispy and the inside is gooey but not dry. I think it has langka inside, but it isn't overpowering. It's delicious!
SPINACH BEANCURD IN ABALONE SAUCE (Php 380 S)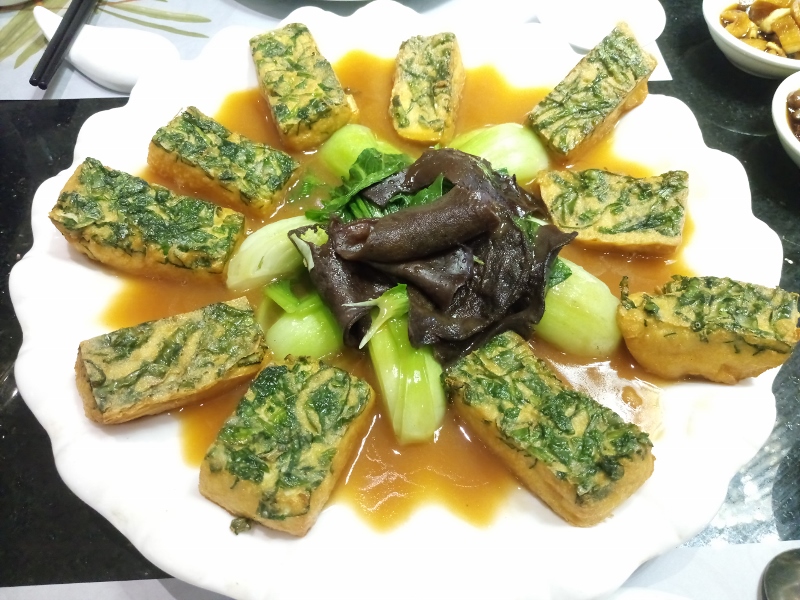 Again, I love this dish. The tofu is soft and it's yummy because of the abalone sauce!!
AVOCADA SAGO  (Php 450 S)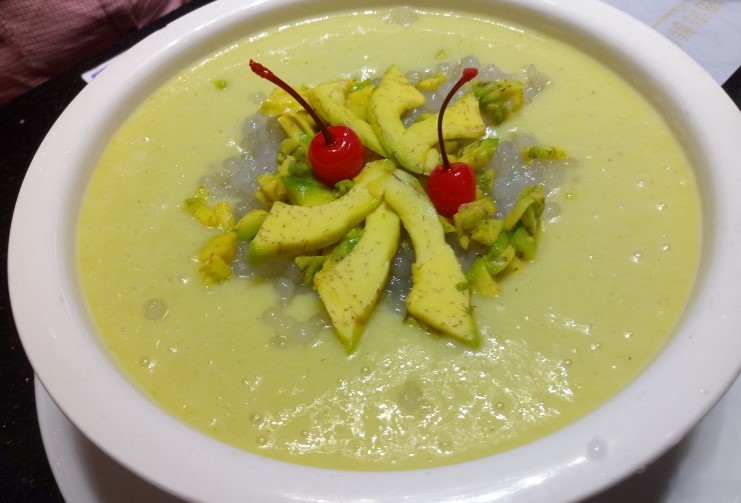 I also love their mango sago. In our last visit, they recommended us this instead. Of course, it's equally good. We all love avocados! The small is already good for 8-10 persons.
FINAL VERDICT:
I couldn't stop complimenting their food during our last visit. The food we ordered were all delicious! I can't say that everything they serve is extraordinary since I can't quite remember our previous visits. I think it still depends on what you order, but these are some of the unique dishes to try. Overall, they serve delicious food. We also had pork asado and salt & pepper squid for takeout and all are still good when reheated.
[yasr_multiset setid=0]
QUEZON CITY BRANCH
Unit 201-204, Z Square Mall, Banawe Corner Del Monte Avenue, Banawe, Quezon City
Telephone: 351-0649, 351-5654
Opening Hours: 10:30 AM to 2:30 PM, 5:30 PM to 10:30 PM
MAKATI CITY BRANCH
Second Floor, Patriarch Building, 2224 Chino Roces Avenue Corner Don Bosco Street, Bangkal, Makati City
Telephone: 478-1385
Opening Hours: 11 AM to 2:30 PM, 5:30 PM to 10 PM
Tummy Satisfied!
Diane from TummyWonderland.com
Frequent searches leading to this page
lucky rainbow, lucky rainbow seafood restaurant banawe, lucky rainbow restaurant, lucky rainbow banawe, lucky rainbow banawe menu