When in Banawe and craving for a Chinese restaurant, Mandarin Sky surely comes to one's mind because of their authentic menu.  The Chinese community often comes here for their set menu or "Pan To" wherein you are seated at a huge round table.
We got curious with their shabu shabu (hot pot), so we decided to try it.
On the Table: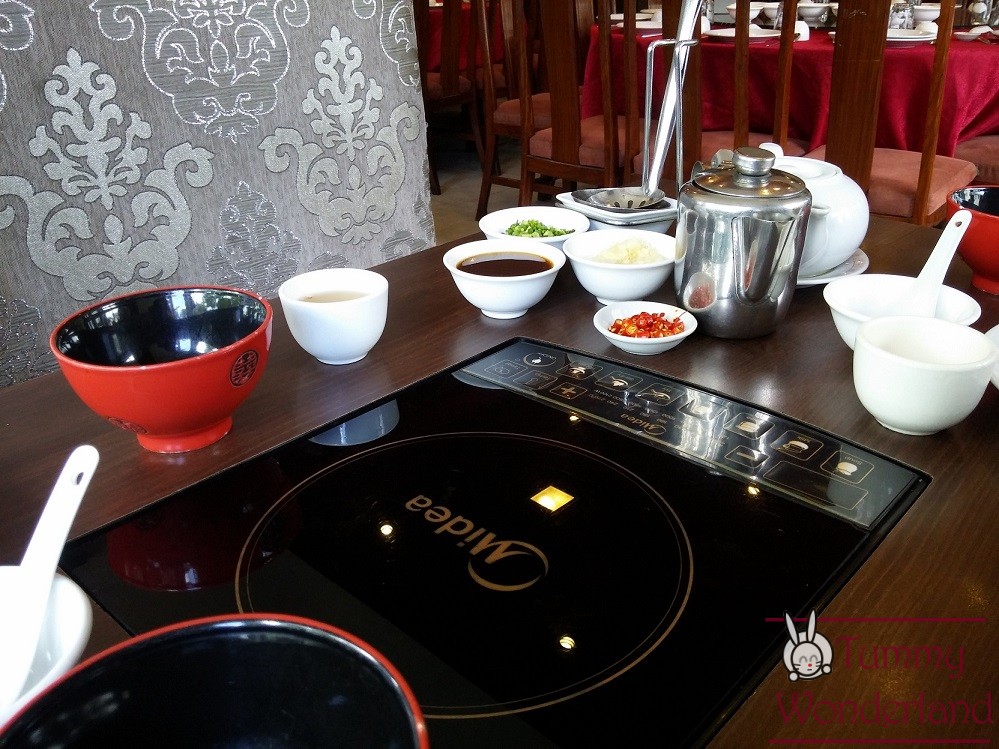 Sate  sauce, green onions, garlic, chili and shabu shabu sauce: Mixed everything together to create your own sauce.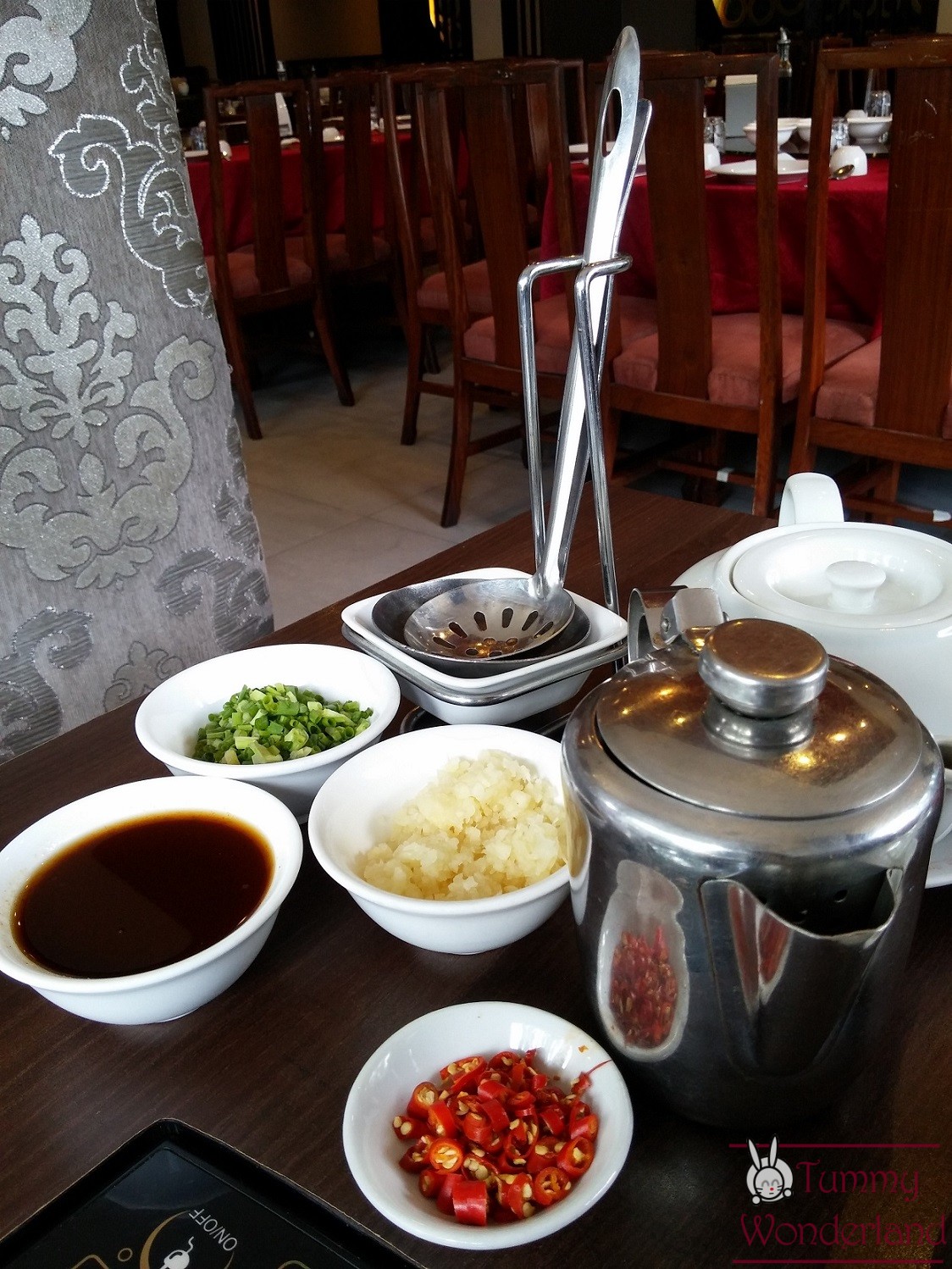 While waiting, we ordered their Po Lo Bao (Pineapple Bun) with asado inside. It comes with 3 huge pieces.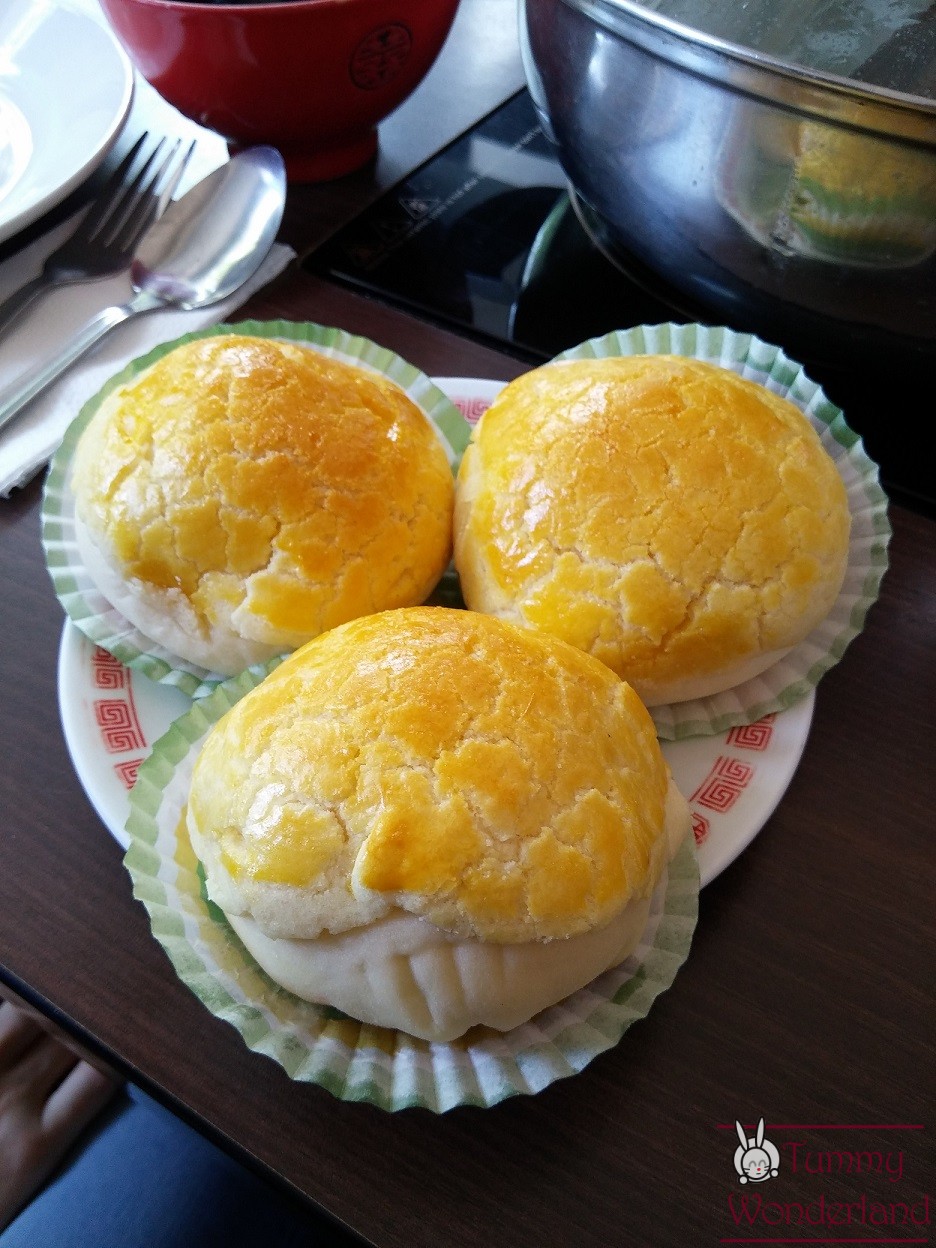 This is not the same as Tim Ho Wan's snow buns. The bread is much thicker with a crust on top.
You will be given a checklist to order your ingredients for the shabu shabu.
Egg Noodles, Beancurd Roll, Local Beef, Mozzarella Balls, Sandwich Balls and Watercress.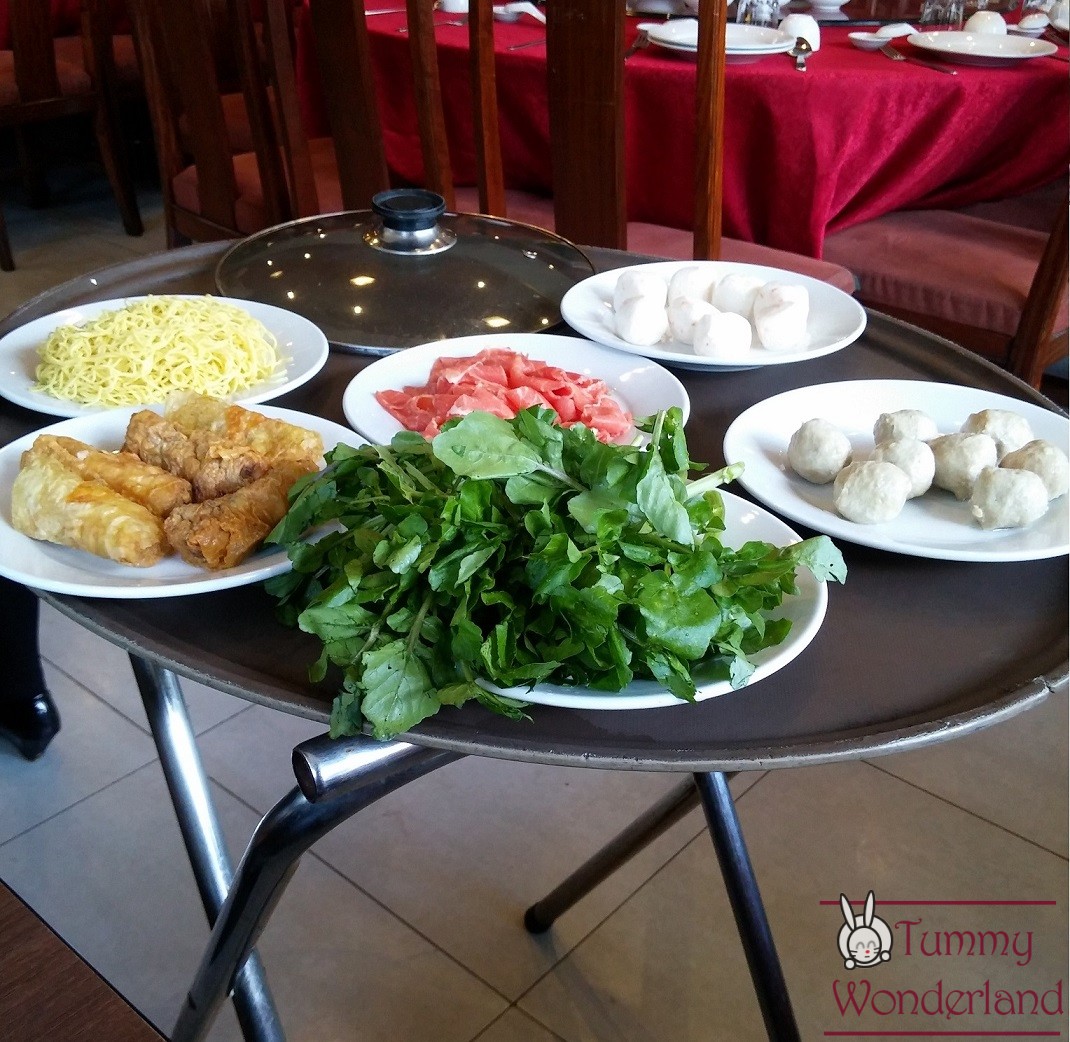 We love the mozzarella balls. Be careful, the melted cheese will ooze out.
Tao Pao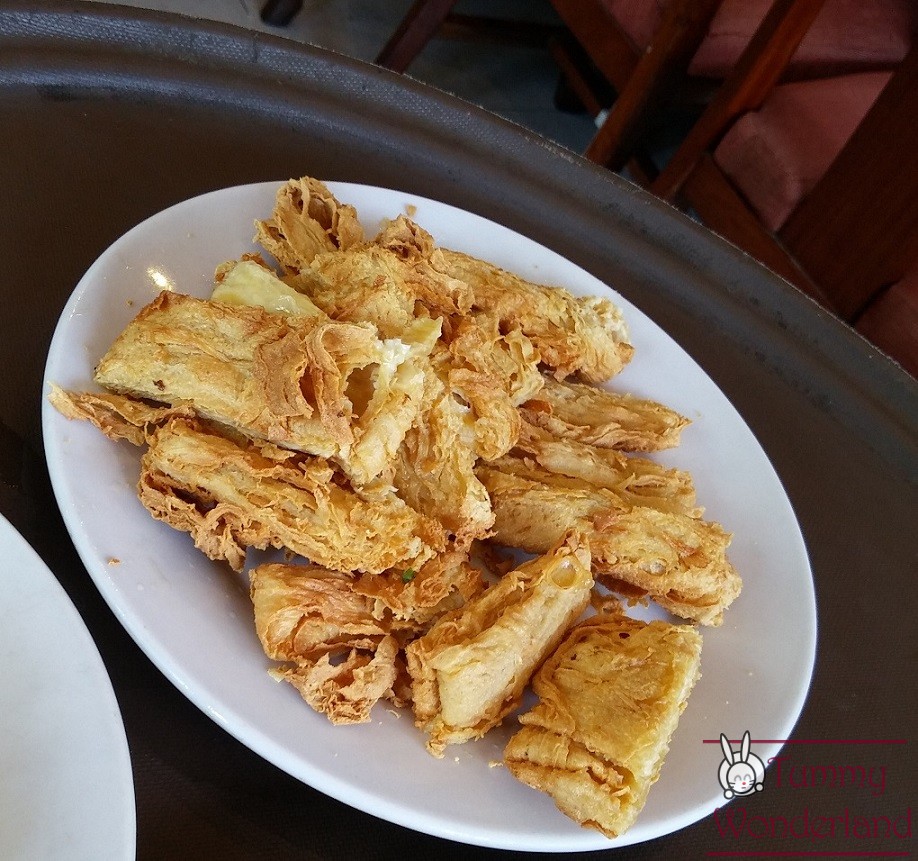 We always order Tao Pao (fried beancurd) in shabu shabu. Because it's already cooked, we only dip it for around 30 seconds to retain its crunchiness.
Here's our Shabu Shabu:
We ordered for the Double Soup: Sate Soup and Clear Soup. We just put everything and wait for it to boil. The soup is refillable.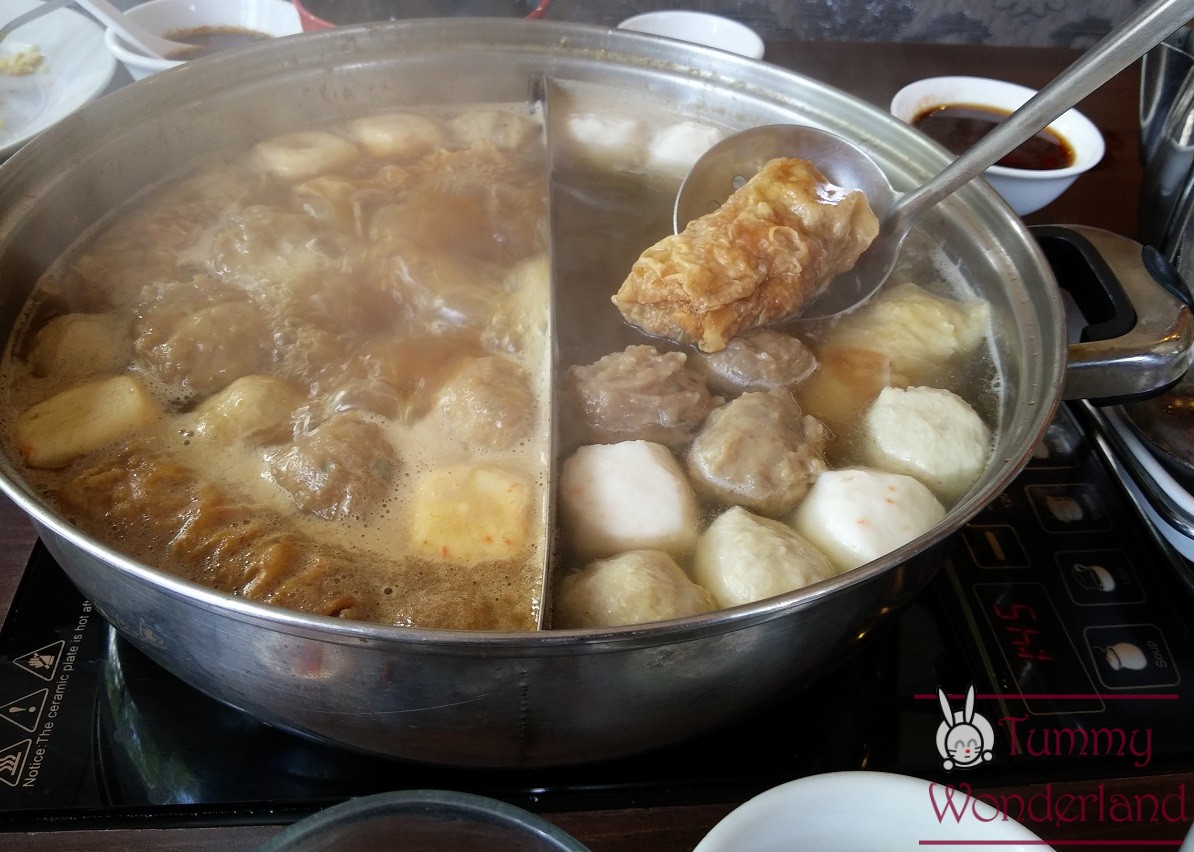 Looking at this makes me feel hungry again! We also ordered for fresh beef ball.
FINAL VERDICT:
I prefer the sate soup since it has more flavor. The Sate feels light, but very tasty. It is also not oily like the others we tried. For the clear soup, it takes a while to become flavorful. Comparing it to others, they are generous in serving when it comes to their "bola bolas". It's a place to visit when you are craving for an authentic and traditional Chinese food.
[yasr_multiset setid=0]
Mandarin Sky
478Banawe Street, Santo Domingo, Banawe, Quezon City
Telephone: 740-6134/ 740-5783
Opening Hours: 10 AM -2 PM, 5 PM -12 Midnight
Tummy Satisfied!
Diane from TummyWonderland.com
Frequent searches leading to this page
mandarin sky banawe, mandarin sky menu, mandarin sky, mandarin sky banawe contact number, mandarin sky banawe menu