I wasn't expecting much when we came here. We just randomly pick a restaurant along Jupiter street. We all agreed to have Japanese food on that day, that's why we just choose to dine here.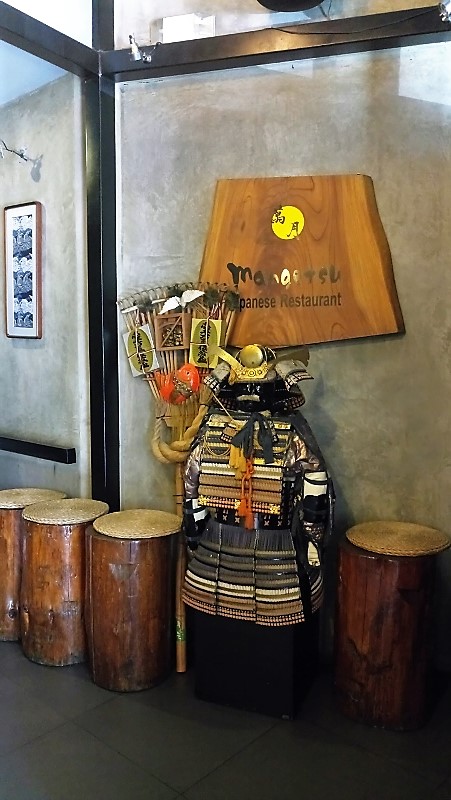 Upon entering, I felt like I was suddenly transported to Japan. The place is decorated with bottles of wine, with wooden tables and chair. The warm lights make the place feel very relaxing. It was very cozy! Plus, I can't wait to share with you what we ordered. I guess having no expectation is good, because we love the food and the place here!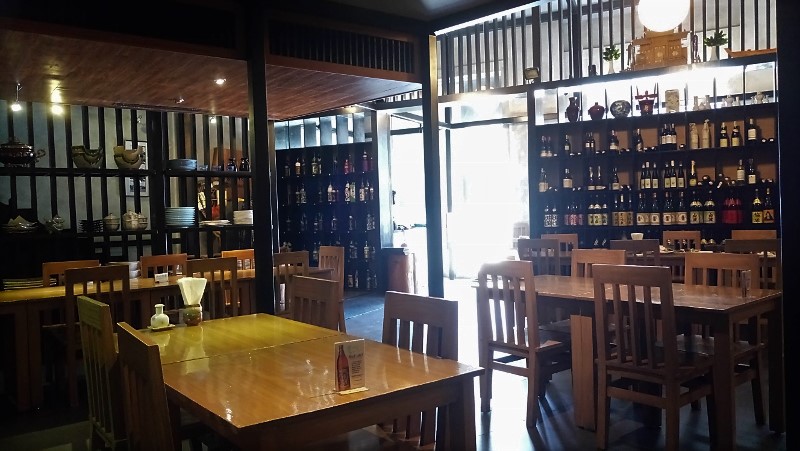 CHICKEN ISOBEAGE (Php 280)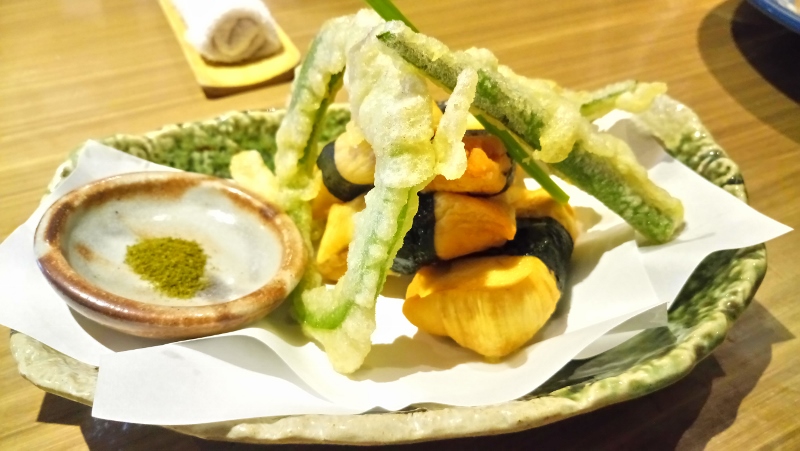 This is just chicken breast wrap in nori. The chicken itself was bland. You have to dip it in the pepper for taste.
AGEDASHI TOFU (Php 260)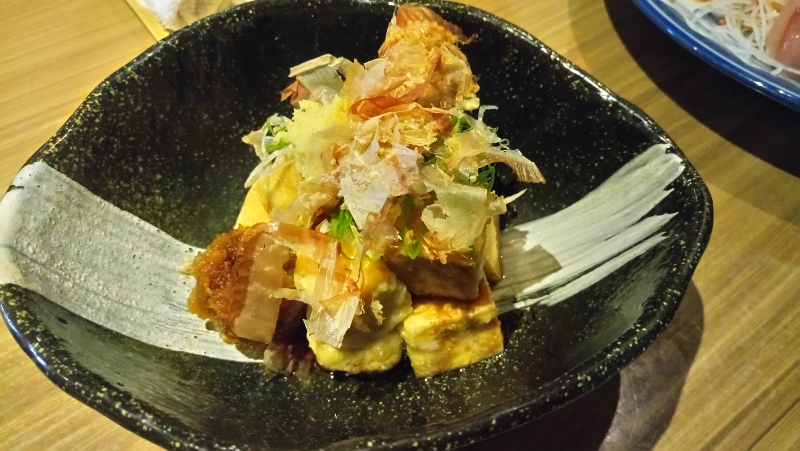 SPECIAL CALIFORNIA MAKI (Php 650)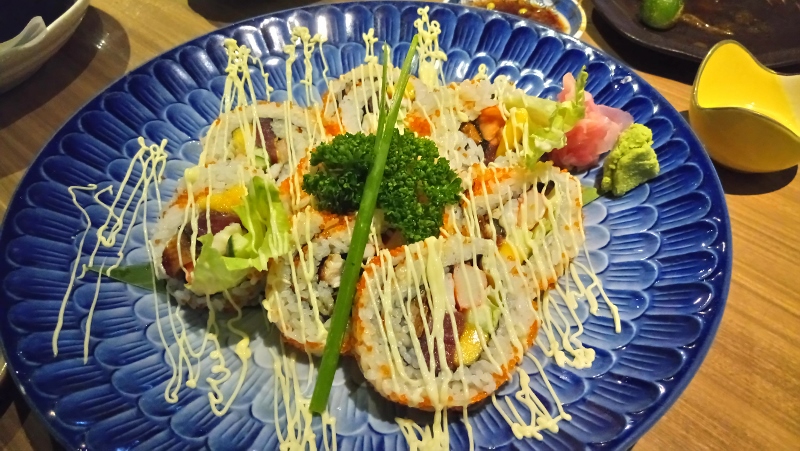 This california maki is huge! It can't fit in my mouth in one bite. The super california maki comes with mango, cucumber, tuna, unagi and kani. It was very flavorful. The rice is not too thick. It was moist and delicious!
CHICKEN HOT POT MIZUDAKI STYLE (Php 450)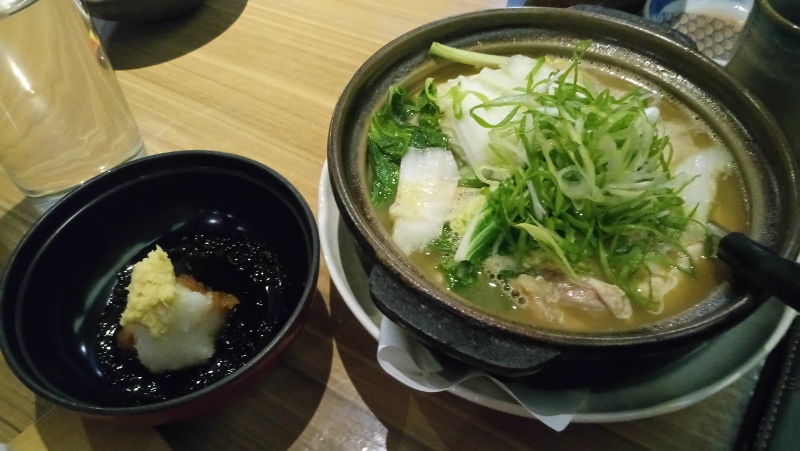 Don't underestimate this hotpot. The broth was very flavorful. We also didn't expect that there are many portions of chicken to it!
PORK HOTPOT UMEBOSHI FLAVOR (Php 420) 
Another flavorful broth!
PORK TONTEKI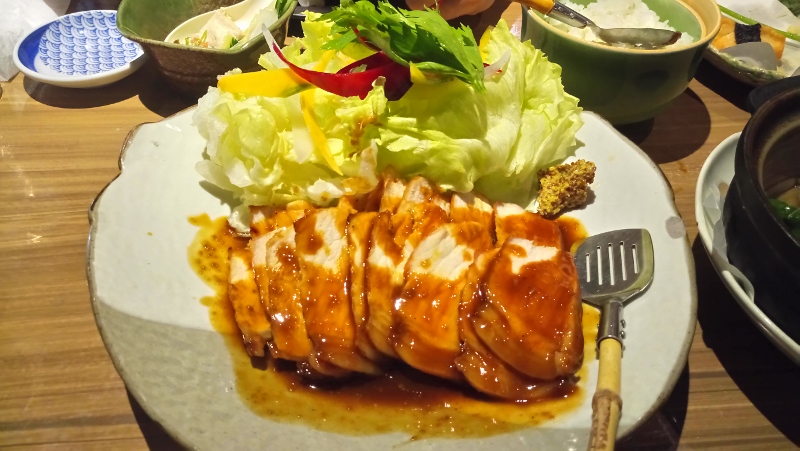 The pork is moist has a sweet sauce to it. Delicious!
FINAL VERDICT:
The food we ordered are all superb. This is definitely a restaurant to consider when in Jupiter street. We'll surely be back to try the other dishes on the menu.
[yasr_multiset setid=0]
MAKATI CITY BRANCH
38 Jupiter Street, Bel-Air, Makati City
Telephone: 246-9069 ext:979 
Opening Hours: 11:30 AM to 2 PM, 5:30 PM to 11 PM
Tummy Satisfied!
Diane from TummyWonderland.com
Frequent searches leading to this page
mangetsu makati, mangetsu menu, mangetsu, mangetsu japanese restaurant, mangetsu jupiter