When searching for the best ramen, Yushoken is always in the top list. The downside for me to try this is the location since it is located in Alabang, Muntinlupa City. It was only recently when I learned that it is already in Makati namely Mendokoro Ramenba. There is no more excuse for me not to try this top rated ramen!
We are there early in the afternoon, so there are no lines yet. Mendokoro's system in ordering is very similar in Japan, where in you will get an order slip first before having a seat. Here's a guide on what to expect as you enter.
Mendokoro Ramen Bar system:
Proceed to cashier station to order, pay, and receive your order slip
When a seat number becomes available, your number will be displayed. Please keep in mind that if you have companions, you might not be seated together.
Once seated, hand your order slip to the ramen dispatcher behind the bar.
Enjoy your delicious ramen
We are lucky because there are still many seats available during that time, so we are seated together. Mendokoro Ramenba is very serious about their ramen. The vibe as you enter is like "We will serve you a delicious bowl of ramen, no buts or anything…" There is no music so you can just hear the staff calling in Japanese while serving the ramen.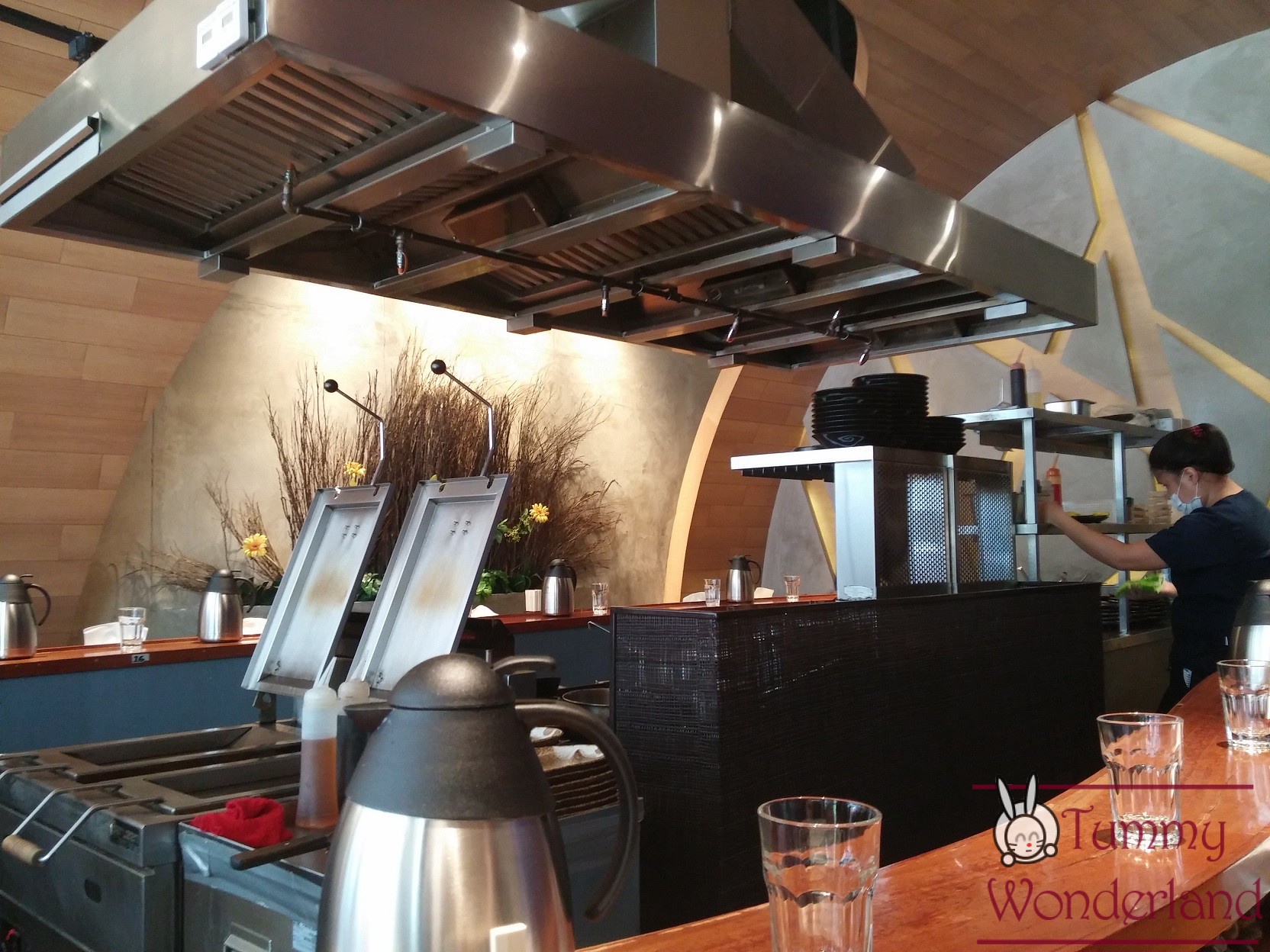 The seats are in front of the kitchen where you can see the staff preparing your gyoza and ramen. Only 21 customers can be served at the same time.
AJI TAMAGO ( Php 90)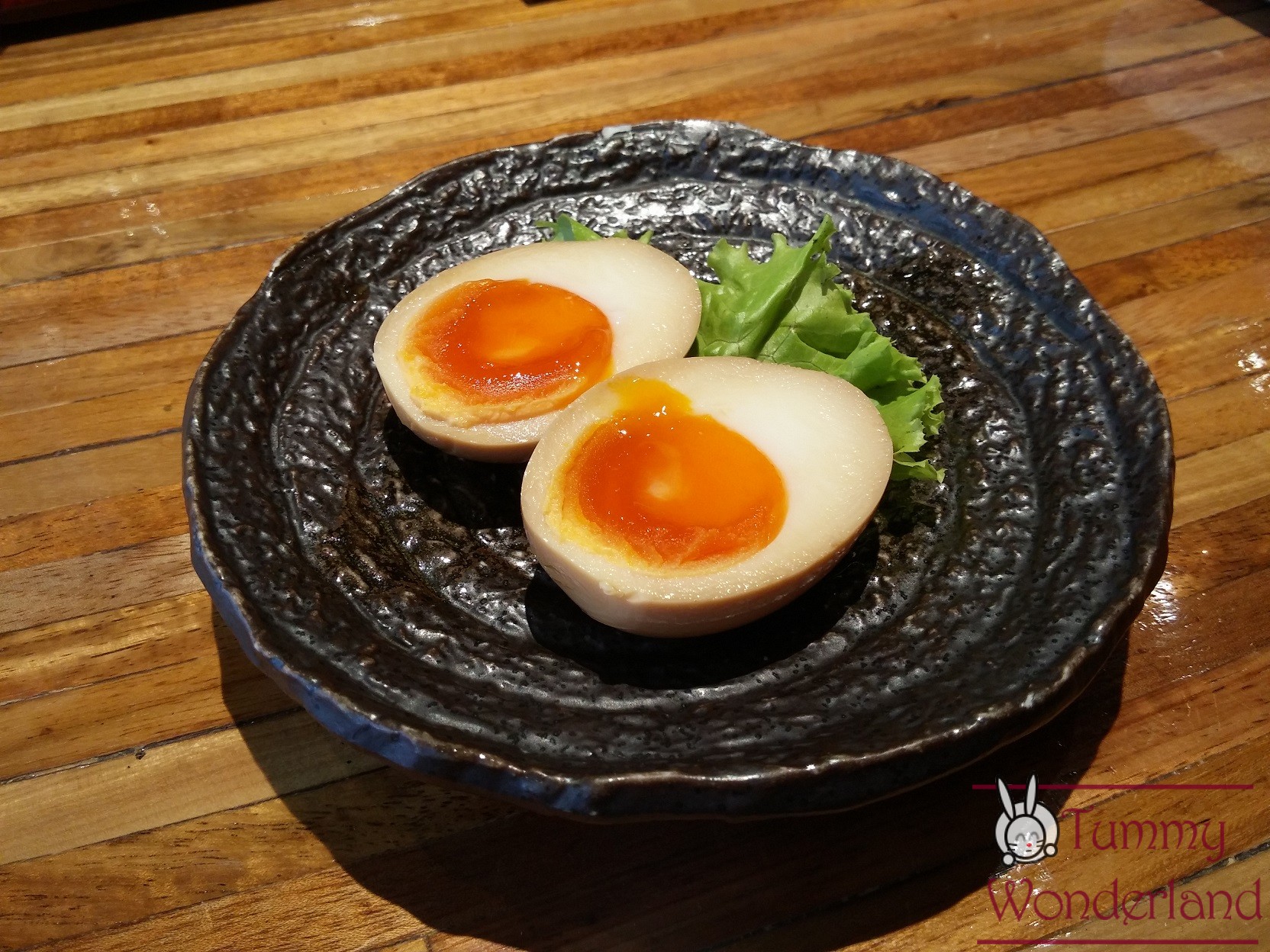 The perfectly cooked Aji Tamago is right in front of me.
GYOZA 5 pcs ( Php 170)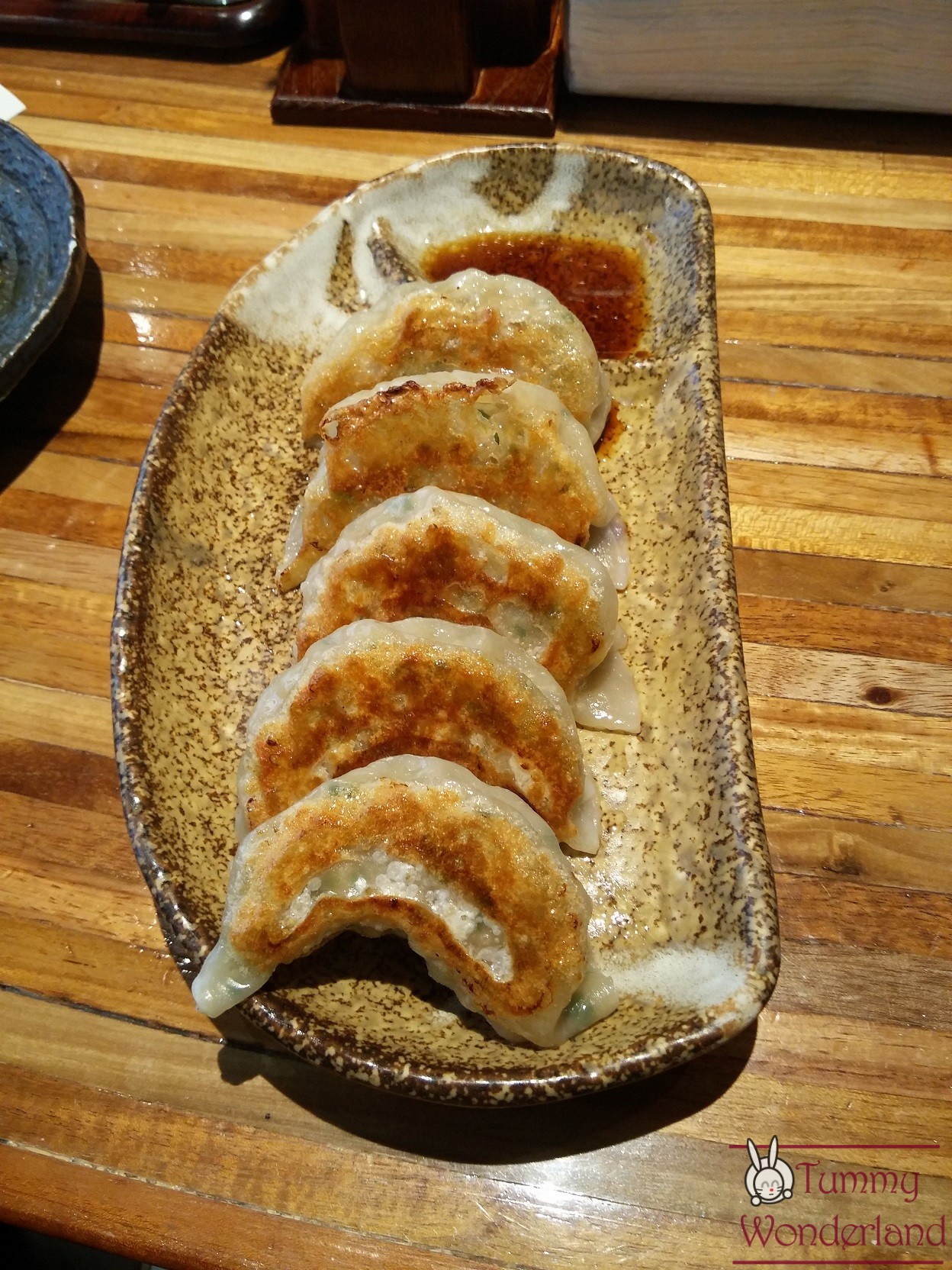 The best gyoza for me! They are thin and crispy outside, but very juicy inside. I can eat the whole thing up, but I need to share. They use a machine in frying the gyoza so they are cooked perfectly.
SHIO (Php 360)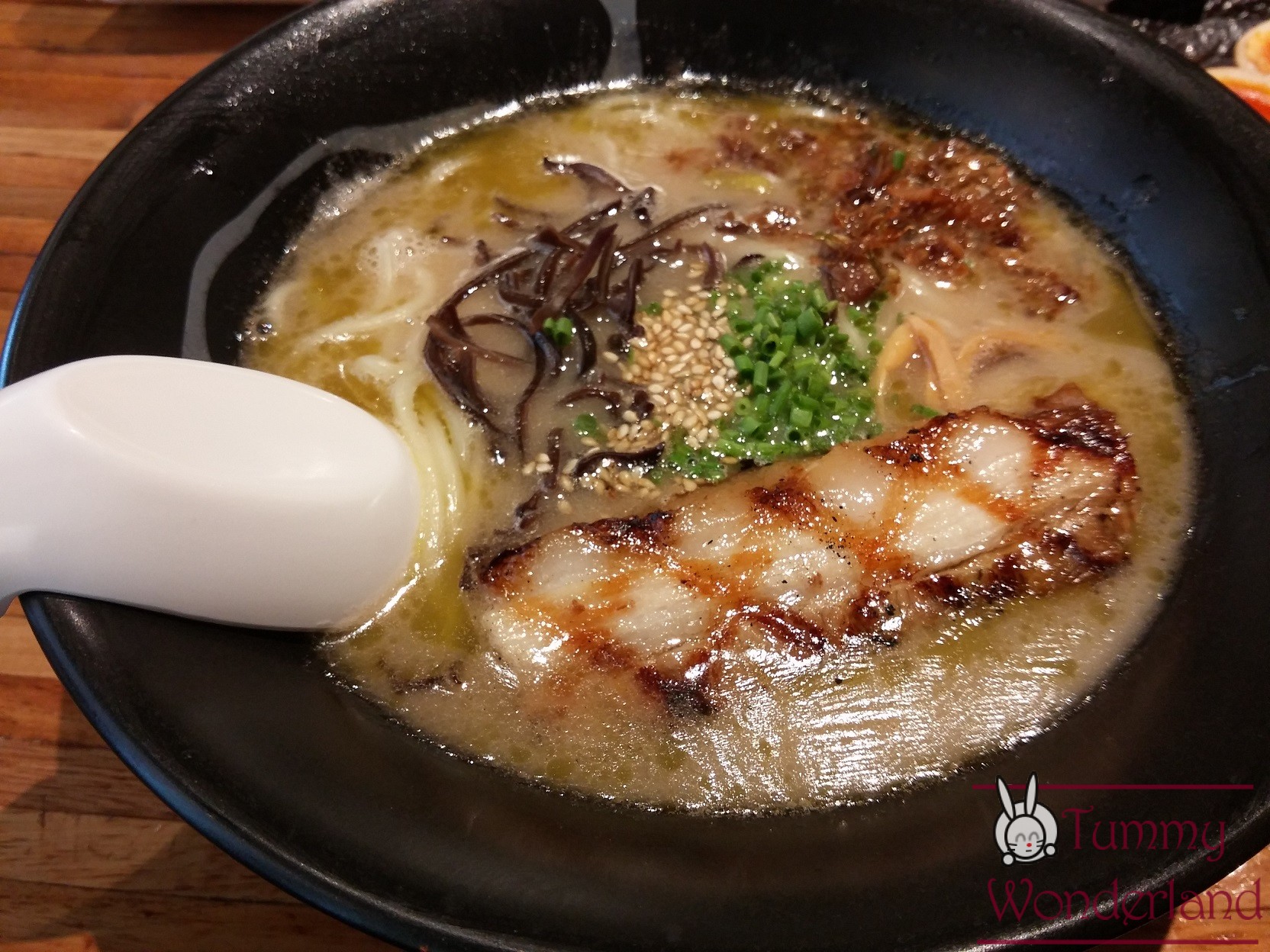 The tonkotsu broth was very rich and creamy. The noodles are thick, firm and chewy. The chasu was also thick with layers of fat.
Tantanmen ( Php 440)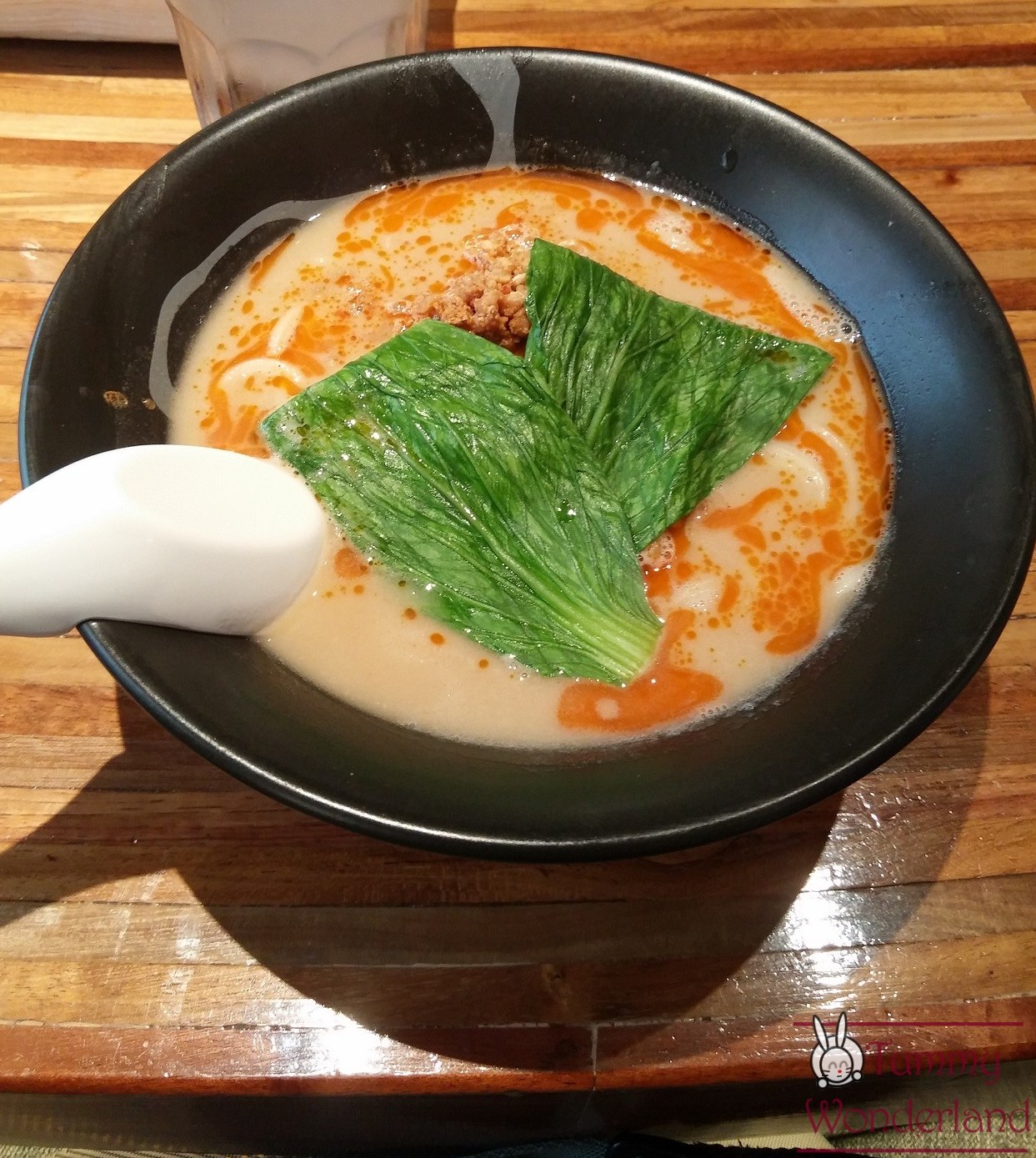 If you want your ramen with a touch of spiciness, choose this one. It has the same chewy noodles and creamy broth, but with more exciting flavors in it.
FINAL VERDICT:
I will not argue why Mendokoro Ramenba is one of the top lists for the best ramen. The noodles are a hit for me because they are thick and chewy compared to the usual ramen. The broth is milky, very rich and flavorful. The chasu is grilled and also thick with layers of fat making it tastier. The concept is to eat and go. It isn't a place to hang around. The menu has no option for non-ramen like karaage or tempura. People come here to enjoy their bowl of ramen.
[yasr_multiset setid=0]
Makati City Branch
V. Corporate Center, Soliman Street, Salcedo Village, Makati City
Telephone: 215-1751, 478-9625
Opening Hours: 11AM- 11PM
Tummy Satisfied!
Diane from TummyWonderland.com
Frequent searches leading to this page
mendokoro ramenba menu, mendokoro ramen, mendokoro ramenba, mendokoro, mendokoro ramenba salcedo