We all know that Koreans love to eat instant noodles. As seen in K Drama, Koreans come over to your place to have ramyeon. They have wide varieties of instant noodles to choose from. Several Korean grocery stores are also popping here in Metro Manila so we have more options now.
Here are some of my top picks:
SAMYANG CHEESE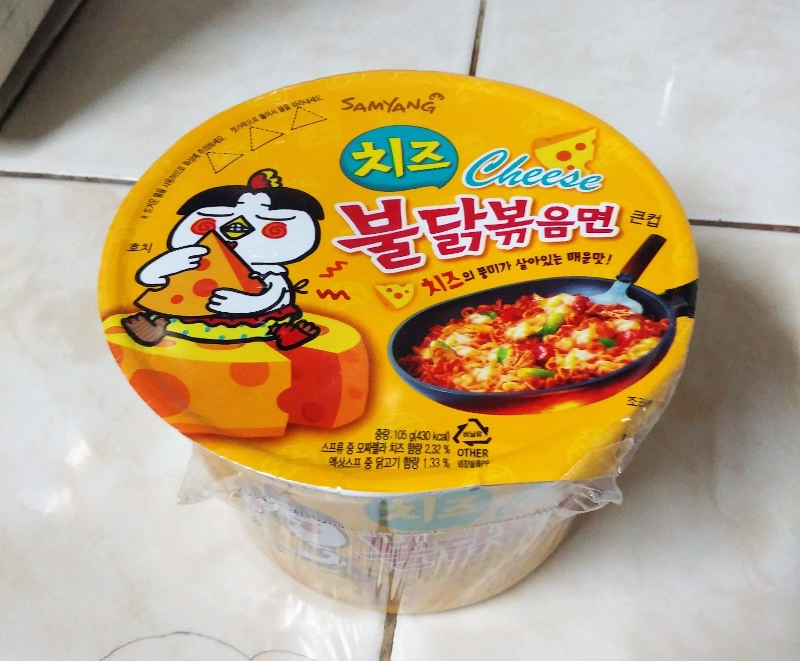 It was a coincidence when I bought this one. I didn't know that it was a trend, everyone was talking about because of the challenge. The Samyang challenge was to finish the noodles! Sounds easy… but after eating this, your tongue will be on fire for a while. You will surely sweat and get your face red. The tip is to finish this at once. The longer it takes for you to finish this, the longer your tongue will be on fire.
You may think that why would someone be crazy to eat this spicy noodles. Well, the taste is actually delicious! It's good to try it if you are a spicy lover. For those who can't endure the heat, you can always optimize by putting a limited amount of the sauce.
OTTOGI SPAGHETTI BOKKI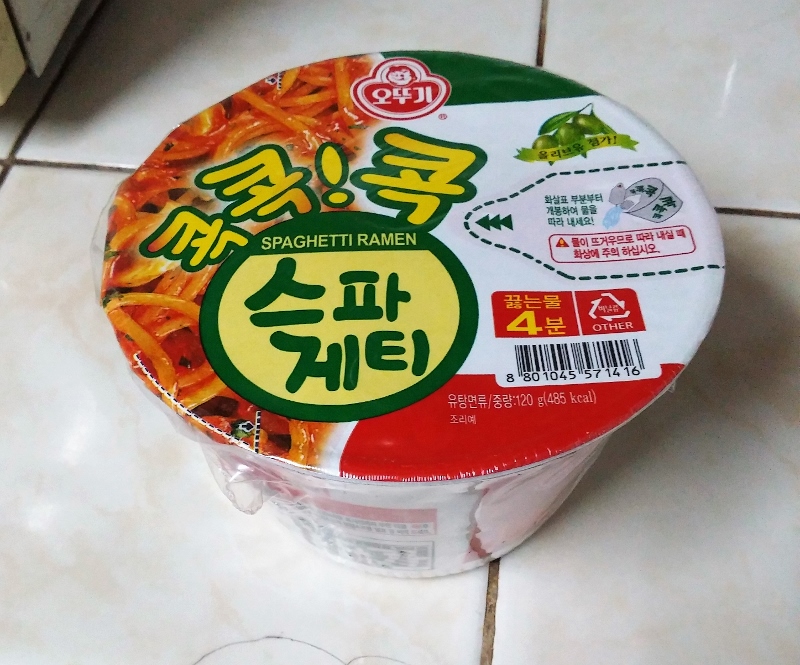 For those who can't tolerate the Samyang cheese, this one is for you. It has a nice sweet taste which I really like. Filipinos will surely love this sweet style ramen.
BULGOGI BIBIMMYUN NONGSHIM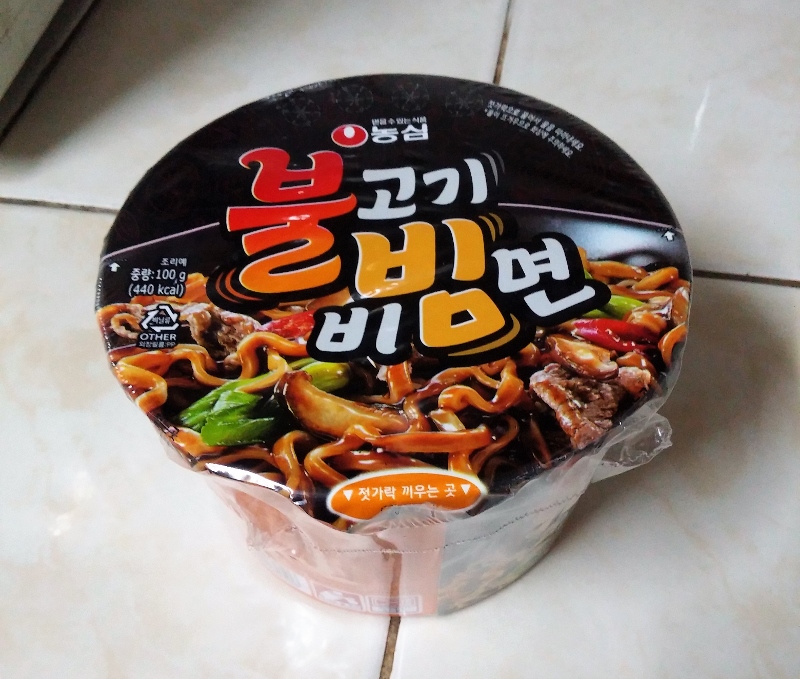 This was the famous black bean sauce, which Koreans like. It also has s sweet taste. A Korean told me that they don't eat this on a date because it can get messy.
HETBAHN CUPBAHAN SOFT TOFU STEW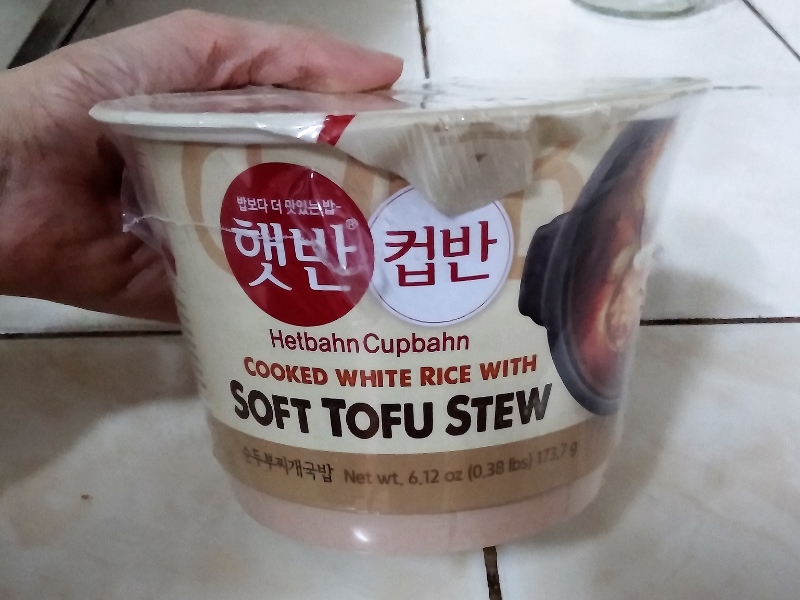 I know this isn't instant noodles, but it got me all curious. I love soft tofu soup, so I also got this one from a Korean store here in Metro Manila. You mix the rice, tofu block and seasoning together and put water.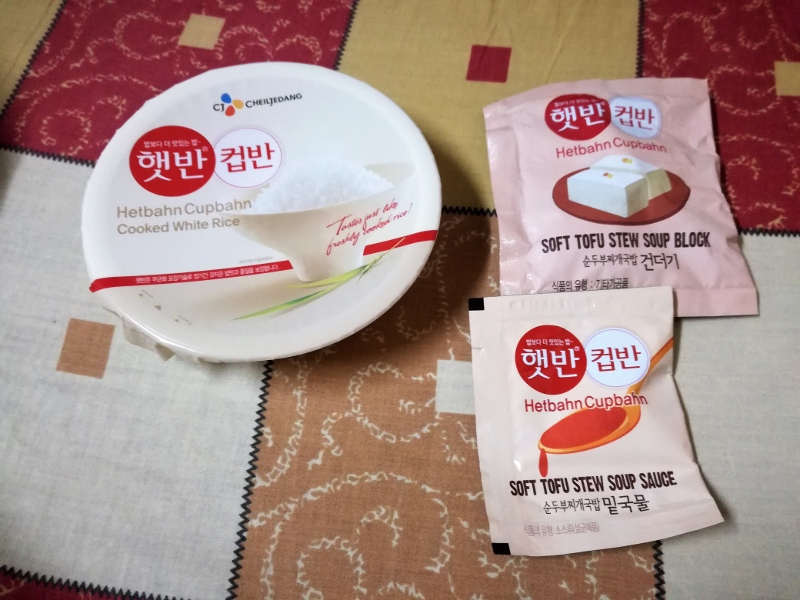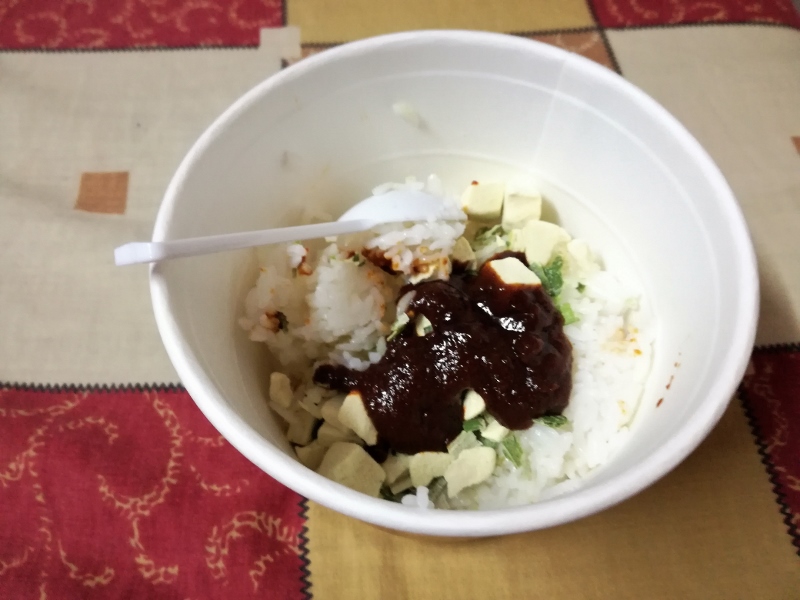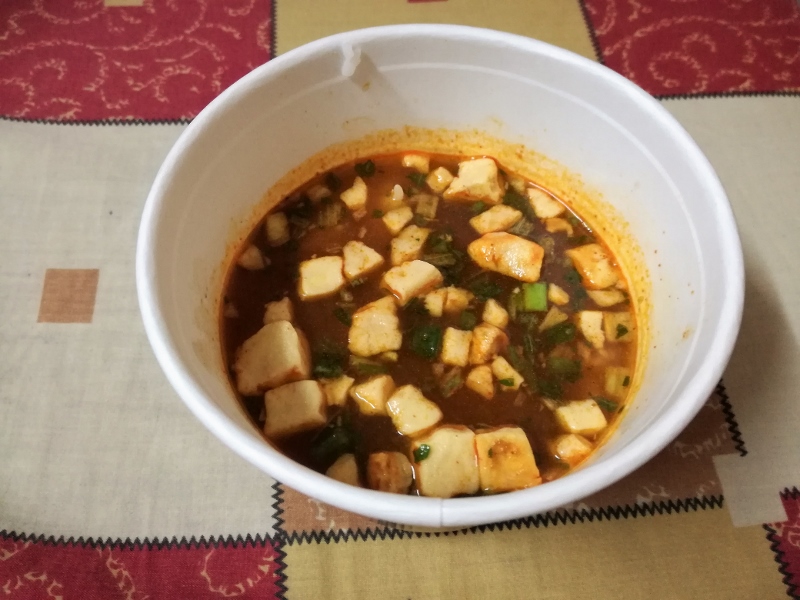 It turns out to be quite similar to a congee but in a Korean style. A good alternative for the instant noodles out there. It was delicious for me. I really love the soup.
You can find these instant cup noodles in Korean groceries here. These are some of them:
Sinla Mart Korean Grocery Store– Victoria Tower, 78 Timog Ave, Diliman, Quezon City
Ha-neul Mart– 116, Grand Emerald Tower, Garnet Rd Cor. Ruby Rd. Ortigas Center, San Antonio, Pasig
Yky Mini-Mart Korean Grocery– Annapolis, San Juan
Assi Fresh Plaza– 4th Avenue, Taguig
Amount the four, it seems that the products in Sinla Mart and Ha-neul Mart are the cheapest 🙂