SM Megamall's Mega Fashion hall has a wide selection of newly opened restaurants. One restaurant that caught my attention is OOMA. The place is always packed, which makes it even more intriguing to try.
OOMA Japanese Rice Bar is a collaboration of Chef Bruce Ricketts with The Moment Group. The restaurant's design is inspired by the Tsukiji fish market in Tokyo. OOMA is known for their wide variety of maki, served in their own unique and creative way.
SPICY TUNA MAKI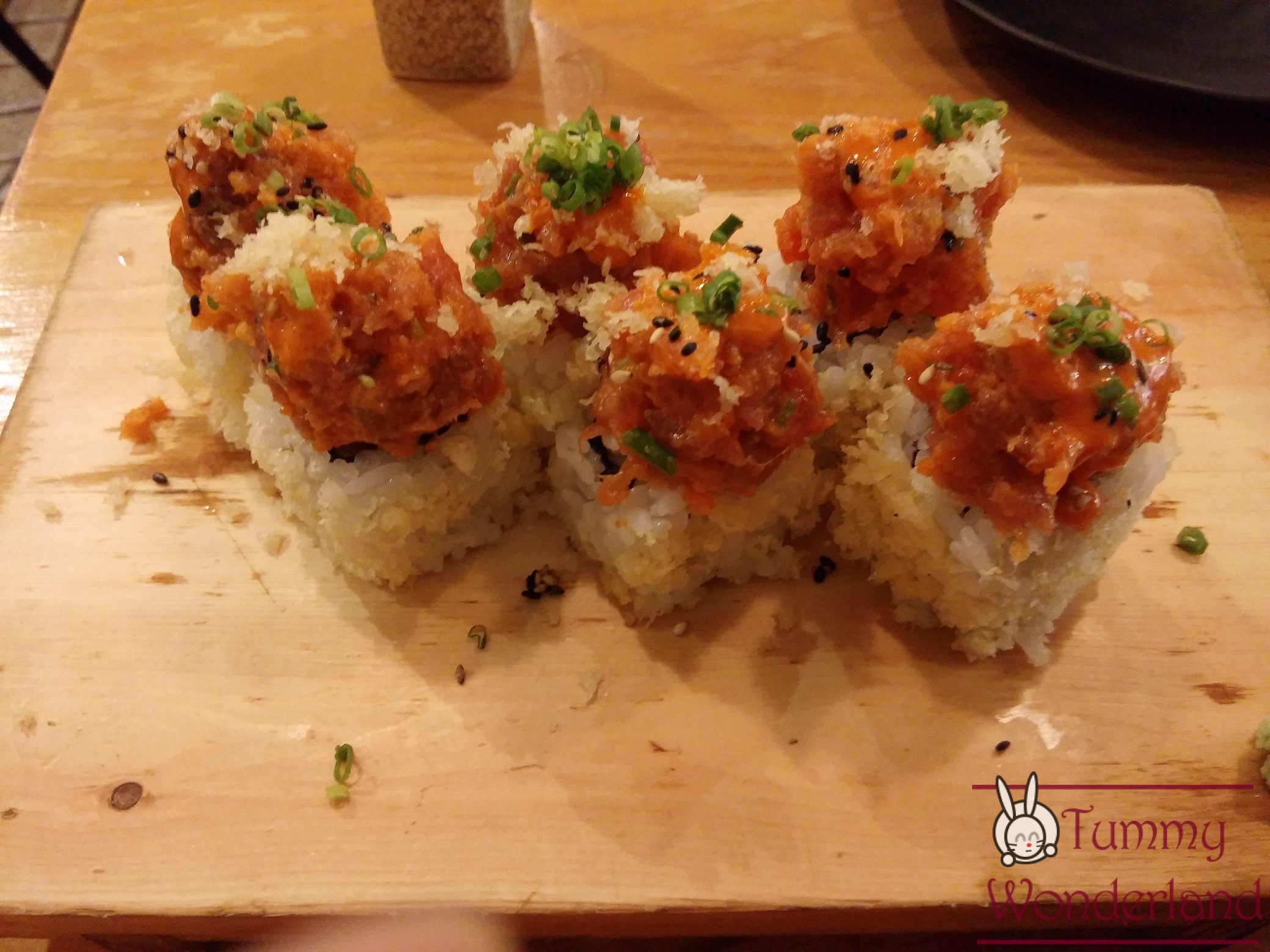 Fresh Cut Tuna, tobiko, tempura crumbs, gochujang aioli
The maki tastes just right. It's not too salty and the tuna is fresh!
 SALMON SKIN ABURI MAKI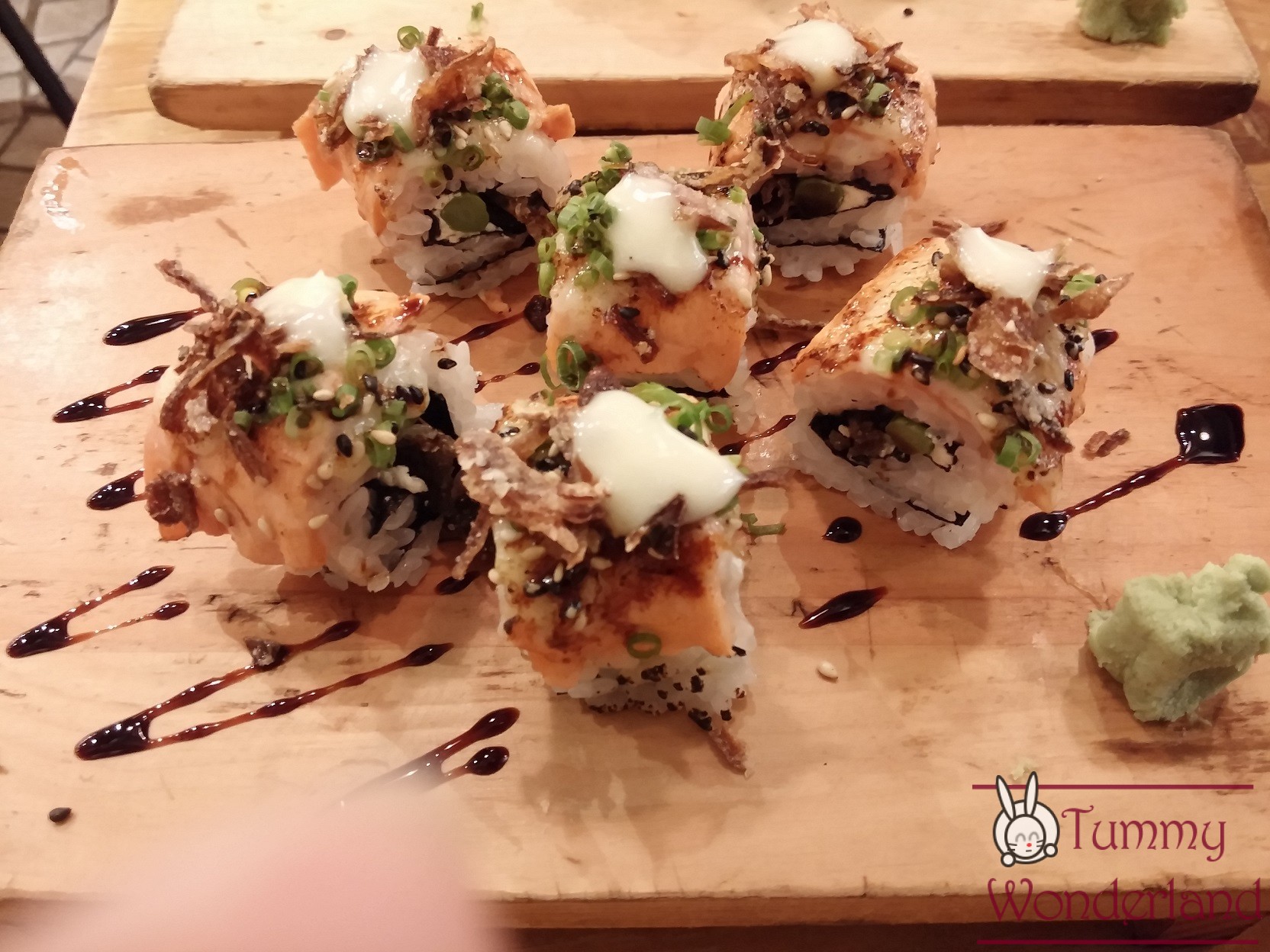 Torched salmon, crispy salmon skin, asparagus, cream cheese, wasabi aiolo, teriyaki sauce
This one is our favorite. It's very flavorful and has bit of crispy salmon skin on top.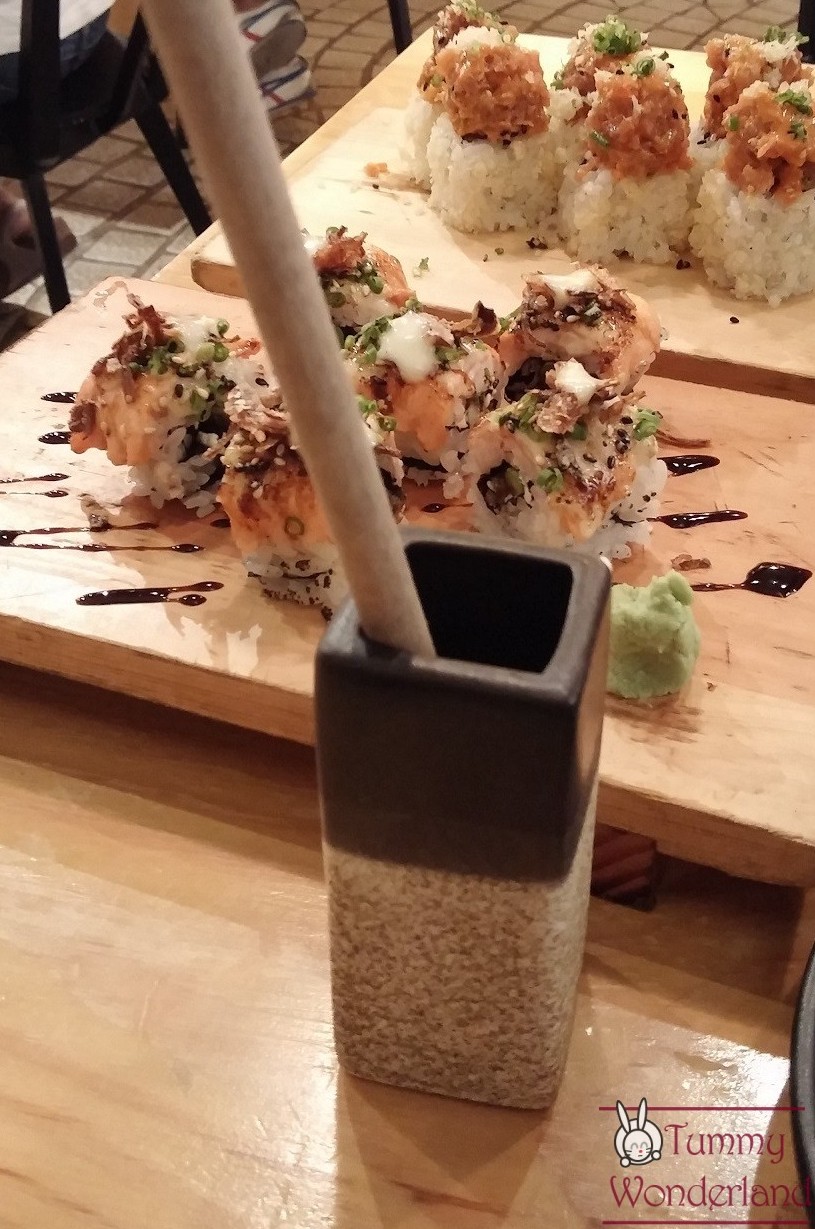 Upon serving the maki, we are given a brush to glaze the maki with special sauce.
O-GYOZA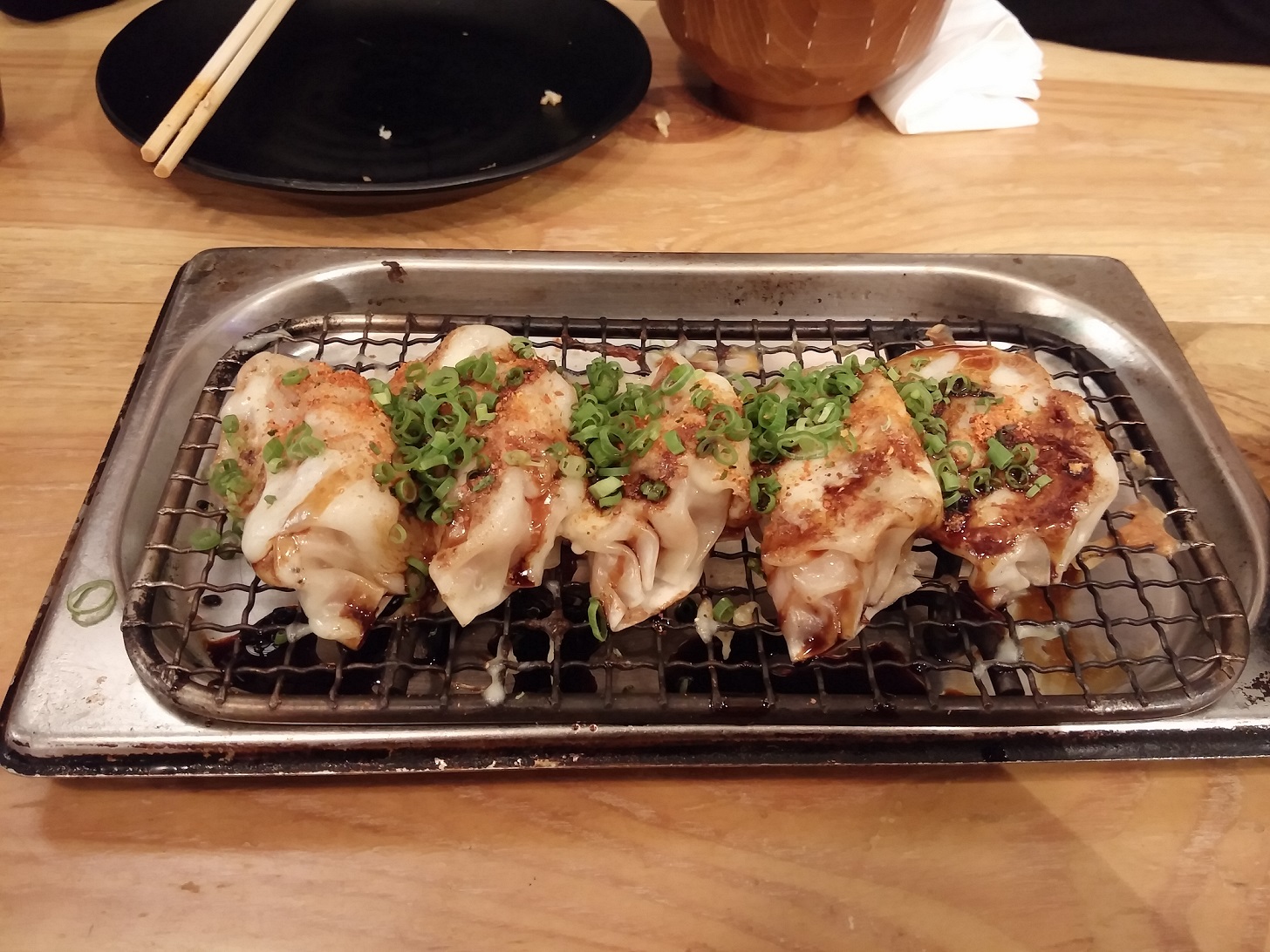 Gratinated mozzerella and cheddar cheese, scallion, togarashi and unagi sauce
The gyoza was just okay. I was expecting it to be cheesy inside.
OYAKO DON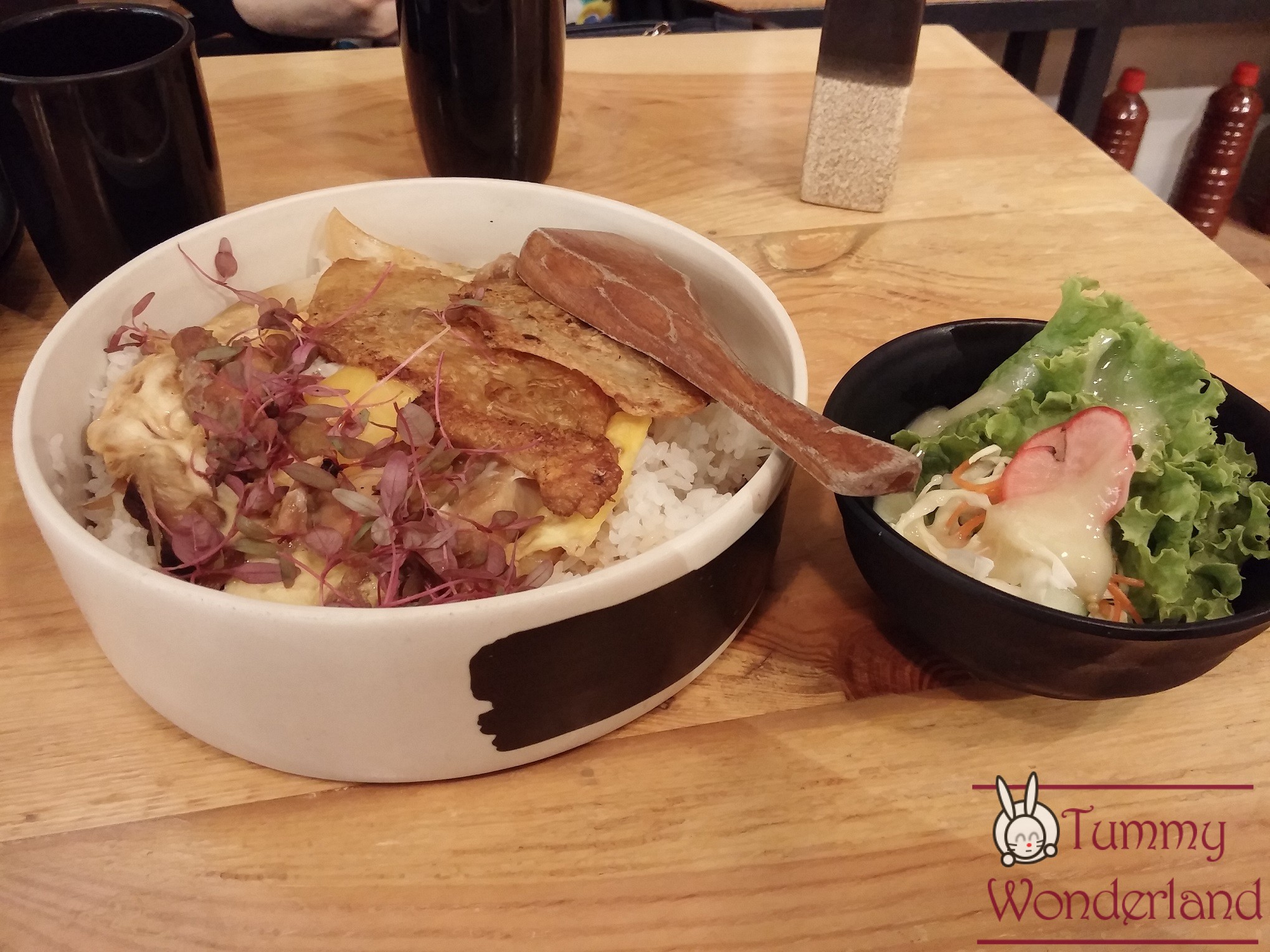 Smoked sous-vide chicken, fresh mushroom, onion, fresh egg, crispy chicken skin, house tare
Their donburi comes with a small bowl of salad. This one is also one of our favorites! It comes with chicken skin on top. We mixed everything together and taste is really good. OOMA really knows how to add twists in every dish!
OOMA is indeed a unique Japanese restaurant. No wonder people are patiently waiting in line to try this!
Ooma
3rd Floor, Mega Fashion Hall, SM Megamall 
EDSA cor Julia Vargas Avenue, Mandaluyong City