People love to take a selfie nowadays. No matter where we are, when we are in the mood, we just take out our cellphone and take a selfie. But can you imagine your very own cup of coffee with your picture in the coffee froth? Anything is possible here at Selfie Cafe.
Selfie Cafe takes coffee to the next level. Unlike other coffee shops that make coffee foam and latte art, Selfie Cafe has their own unique way in making their coffee special. Have your picture taken, then have it printed on your coffee froth or whip cream top!
You can even print a photo with your friend, special someone or even your favorite character or artist! They also offer non coffee drinks. You can also print your picture in their cakes and cookies.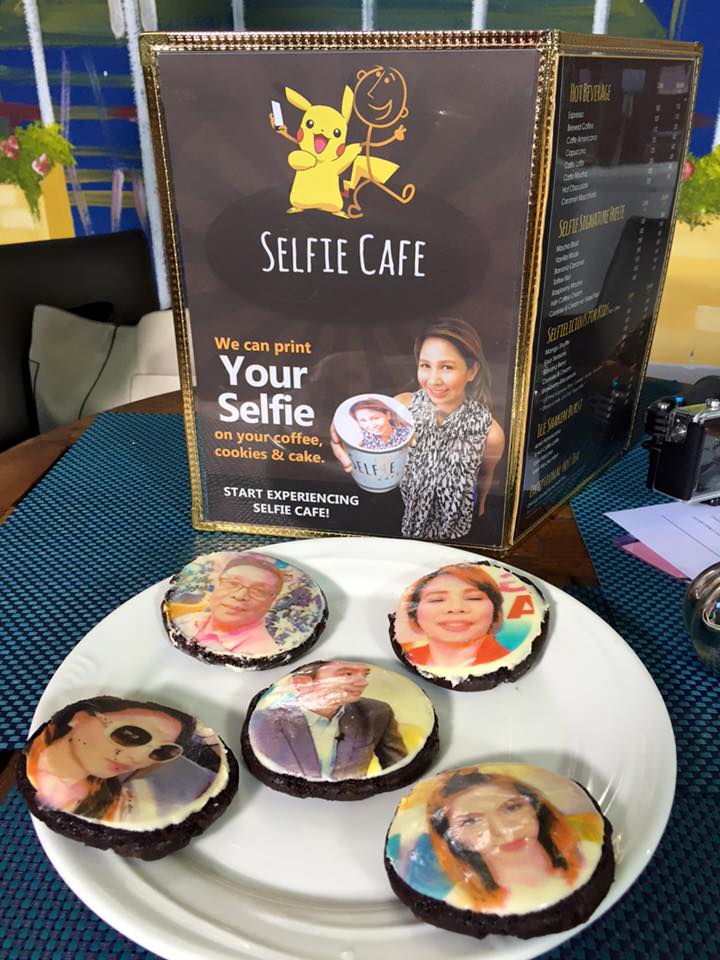 To check them out, visit Selfie Cafe PH at 2nd Floor, West Wing of Robinson's Galleria (right in front of Uniqlo).