I mentioned from my previous post of Shang Palace that I will come back here for their all you can eat dimsum. And now, here I am- Trying Makati Shangri-La Hotel's Dimsum Plus: An all you can eat dimsum, appetizers, soup, noodles, rice and one main course and dessert for only PHP 1,094 net per adult.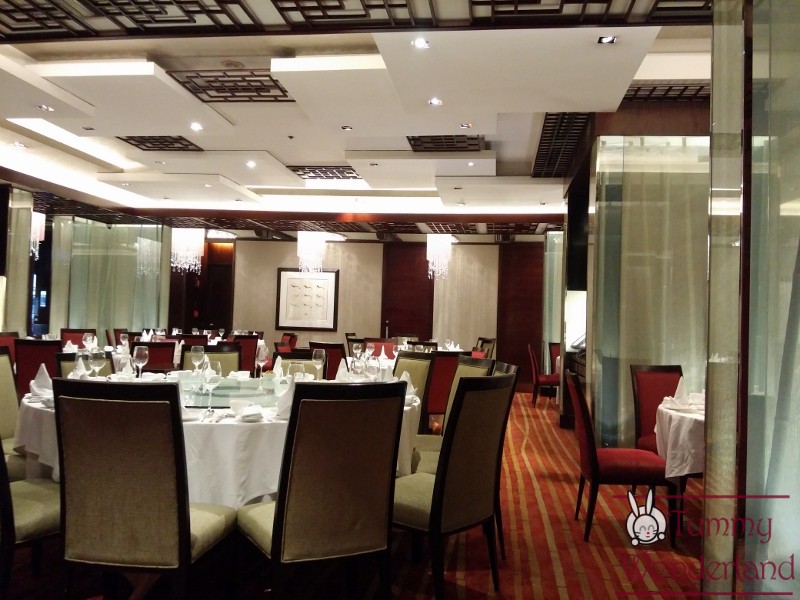 Free appetizer: Still addicted to this tokwa in sweet and spicy sauce. But I have to slow down. I have to save my tummy for the dimsum feast.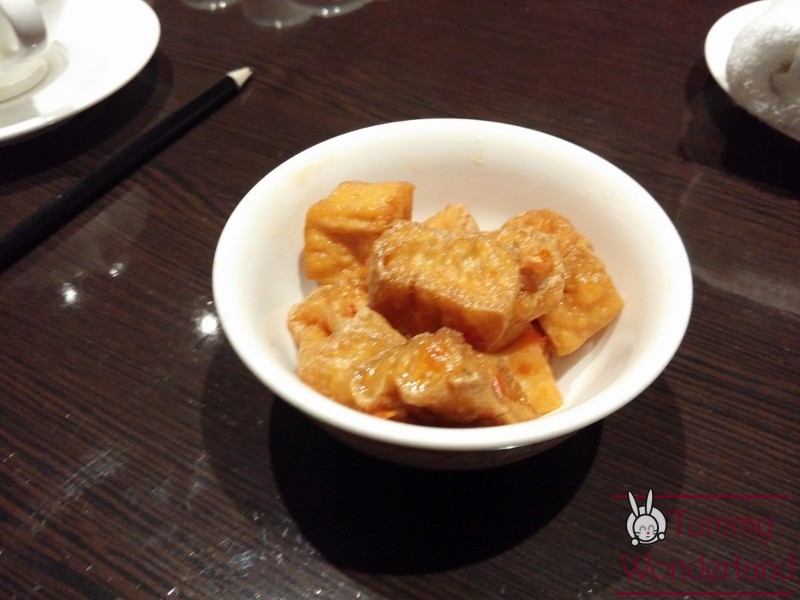 HONEY-GLAZED BARBECUE PORK AND
CHILLED MARINATED BEEF KENCHI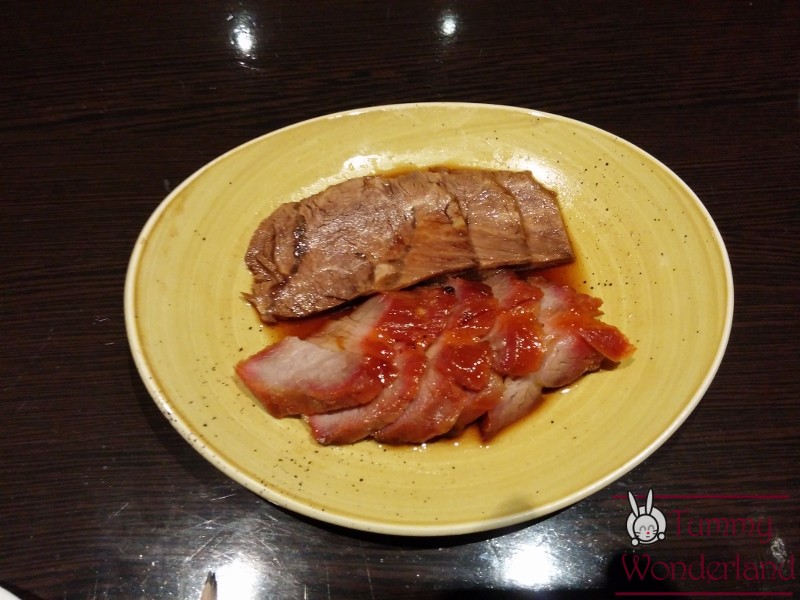 I didn't use to appreciate beef kenchi until I tasted Shang Palace's version. It's soft and tasty unlike others. The asado is also tender.
BARBECUED PORK PIE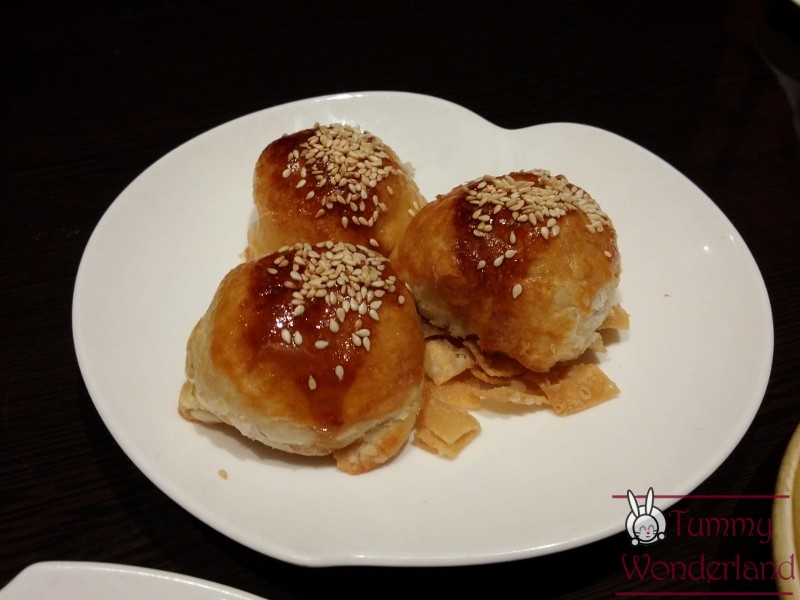 Asado in pie crust- good
STEAMED BARBECUE PORK BUNS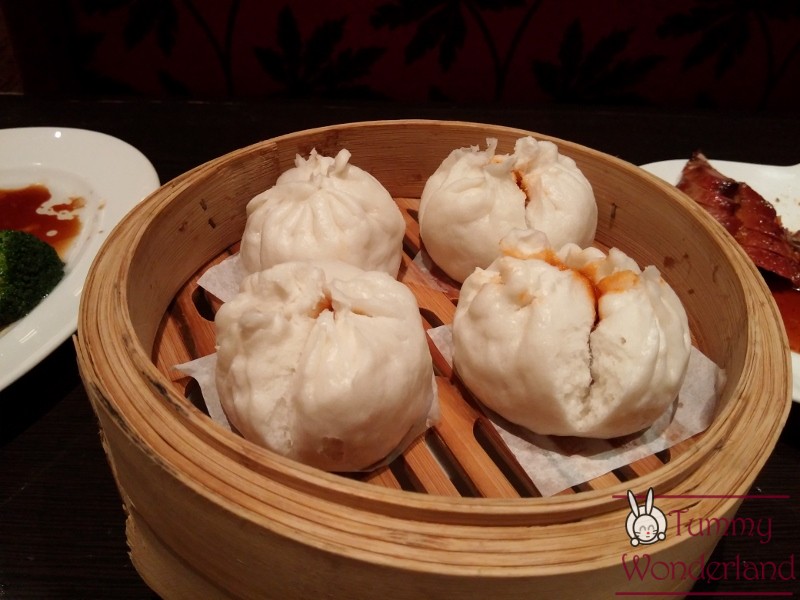 I prefer the pork pie
DEEP FRIED TARO PUFFS WITH DICED SCALLOPS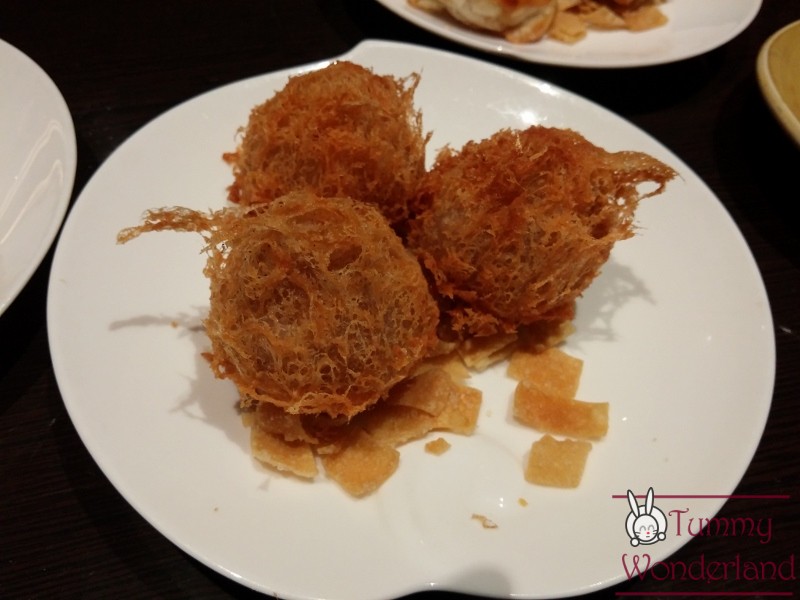 It's good, but oily…
DEEP FRIED HAM SHUI KOK STUFFED WITH MINCED PORK AND CHICKEN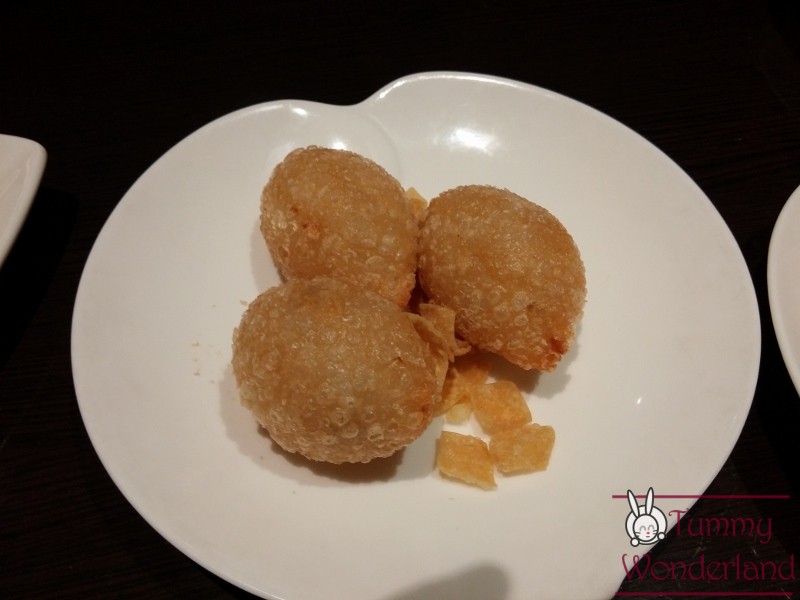 Delish!
HOT PRAWN SALAD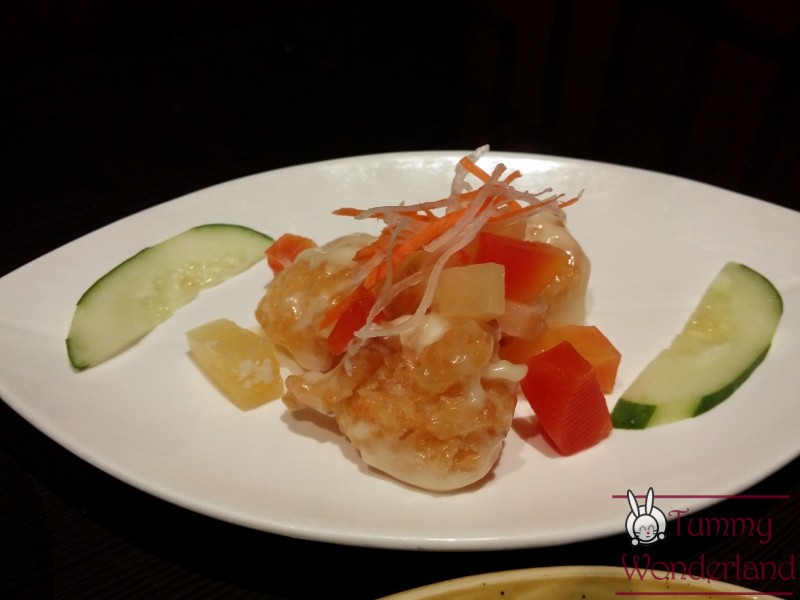 The breading is thick…
DEEP FRIED LAPU-LAPU FILLET WITH SWEET CORN SAUCE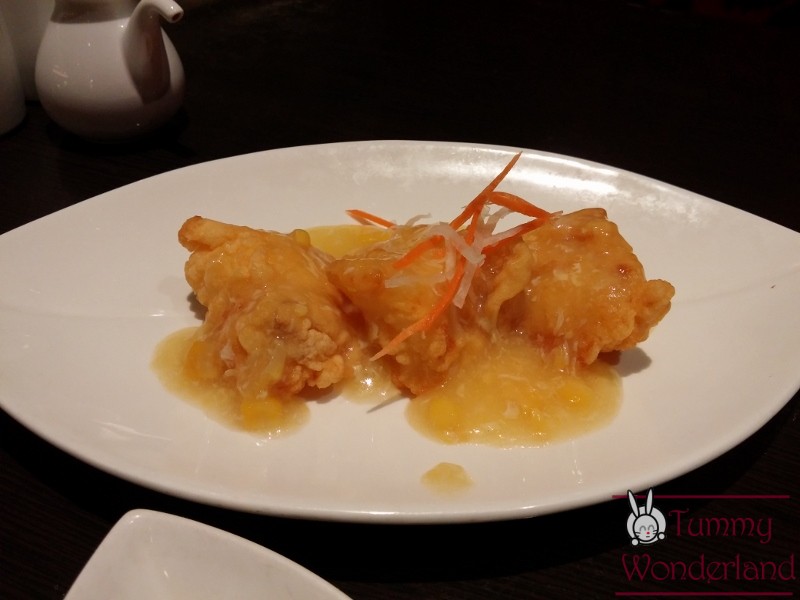 This was okay…
BOILED CONGEE WITH SOY EGG AND SHREDDED PORK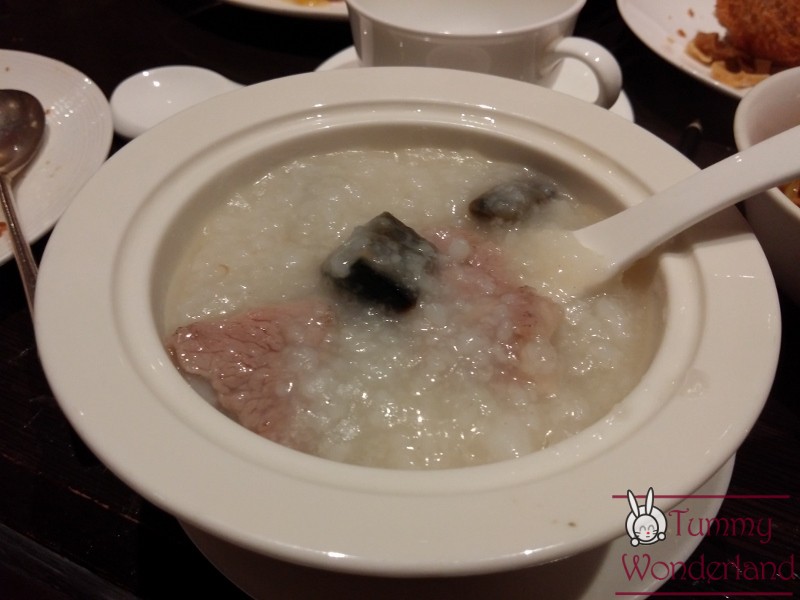 Good
E-FU NOODLES WITH CARROT, BEANSPROUT, GOLDEN AND BLACK MUSHROOM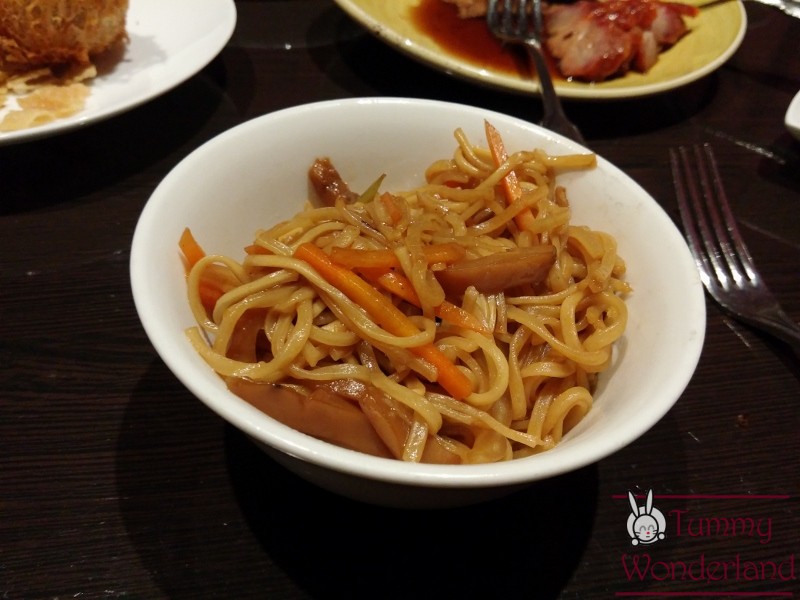 I prefer the crab E-Fu noodles in their ala carte which is much tastier.
STEAMED BARBECUED PORK RICE ROLLS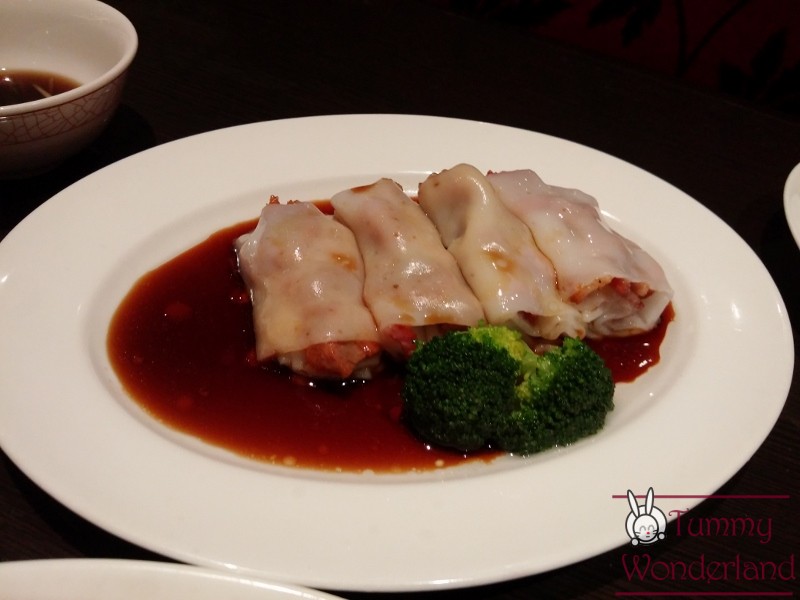 I love rice rolls!
SHANGHAI XIAO LONG BAO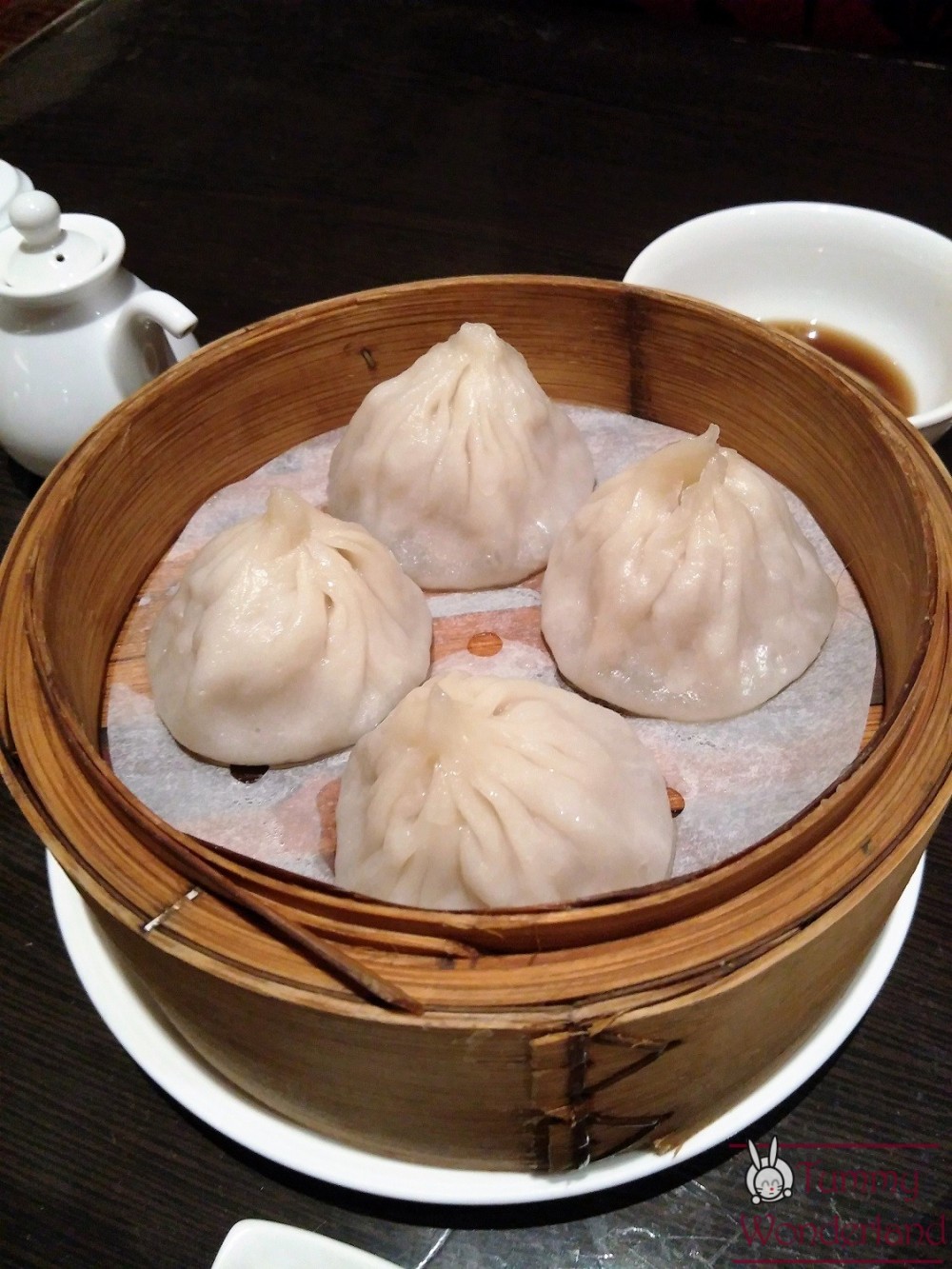 The skin is thick…
CHILLED MANGO PUREE WITH SAGO AND DICED MANGO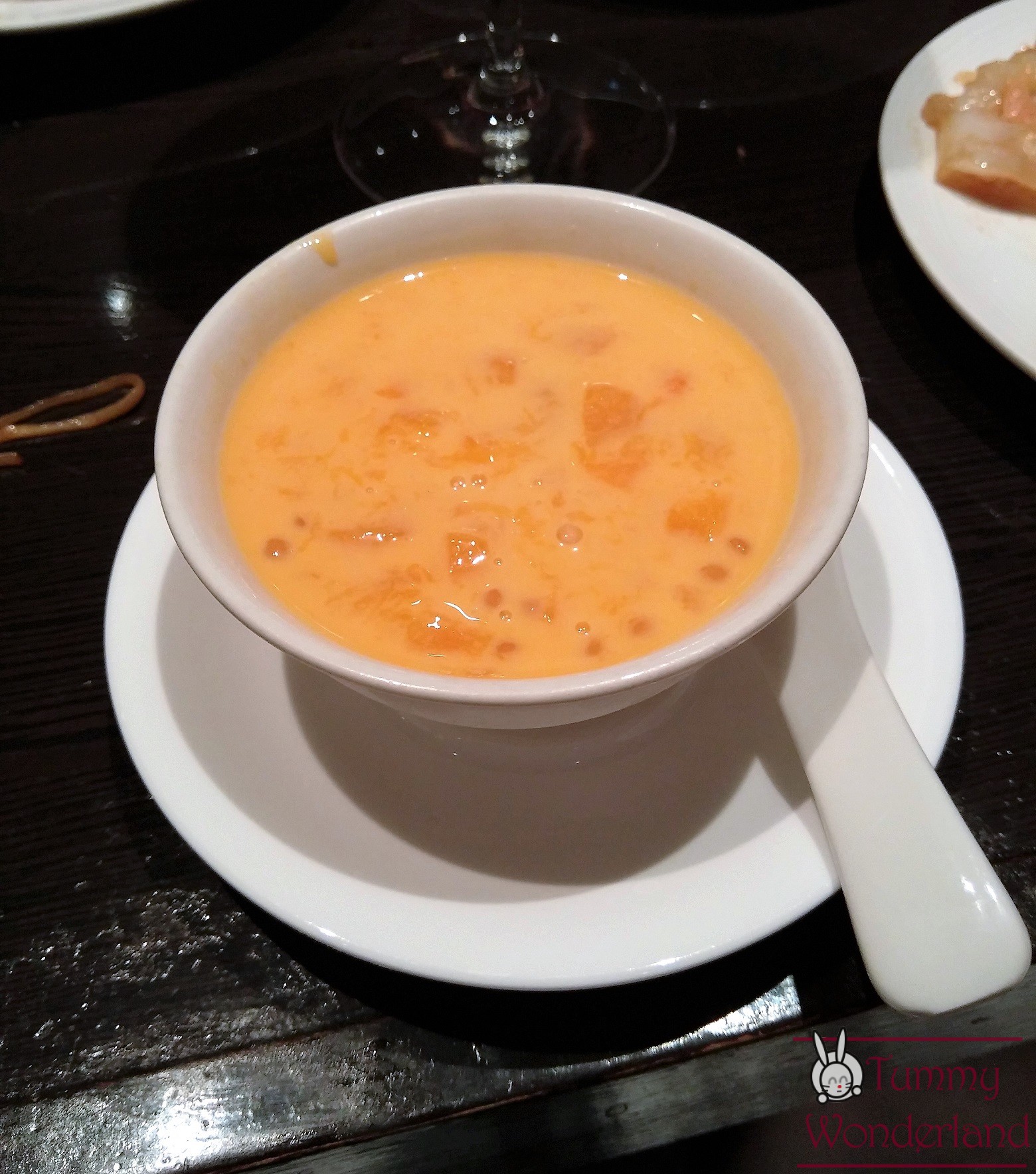 Refreshing!
FINAL VERDICT:
Dim Sum Plus is available for lunch from Monday to Saturday, from 11.30am to 2.30pm.  There are over 18 dim sum, 6 appetizers and 14 other soups, rice and noodles to choose from. Too bad the prawn with cheese ball, turnip cake, fried wanton and mai lai kou are not available. The food was served fast and everything we ordered came. It's worth it for dimsum lovers! The place is nice for family gatherings and even date because of the warm and cozy ambiance.
[yasr_multiset setid=0]
Makati Shangri-La
Ayala Avenue corner Makati Avenue, Makati City
Website: http://www.shangri-la.com/manila/makatishangrila/offers/details/dining/dimsumplus/
Telephone: 814-2580
Opening Hours: Mon-Sat 11:30AM- 2:30PM
Tummy Satisfied!
Diane from TummyWonderland.com
Frequent searches leading to this page
shang palace makati, shang palace makati menu, shang palace, shang palace makati set menu, shang palace menu , shang palace dim sum, shang palace dim sum promo, shang palace eat all you can