MEAT MARKETING REVOLUTION
Meat shop, meat supplier and restaurant itself- Meat Depot caters to everyone's needs as long as you love meat!! We went to Banawe to have a nice steak.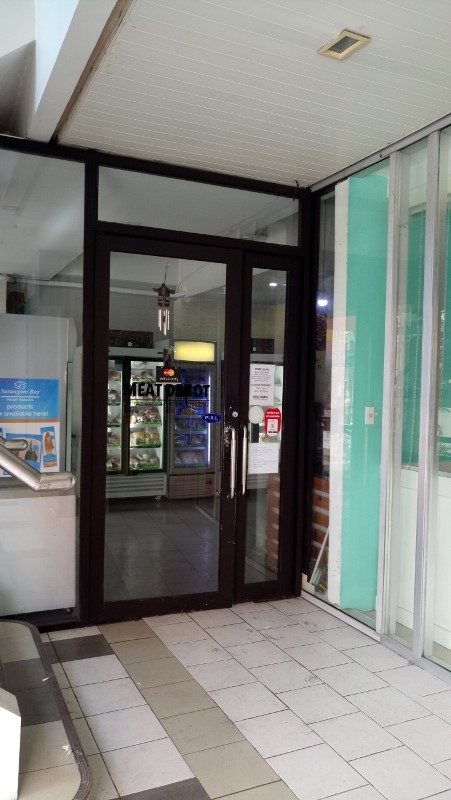 The first floor is where you can buy your raw meats. They have a wide selection of it and they also sell sausages and other frozen items including Sarangani bangus.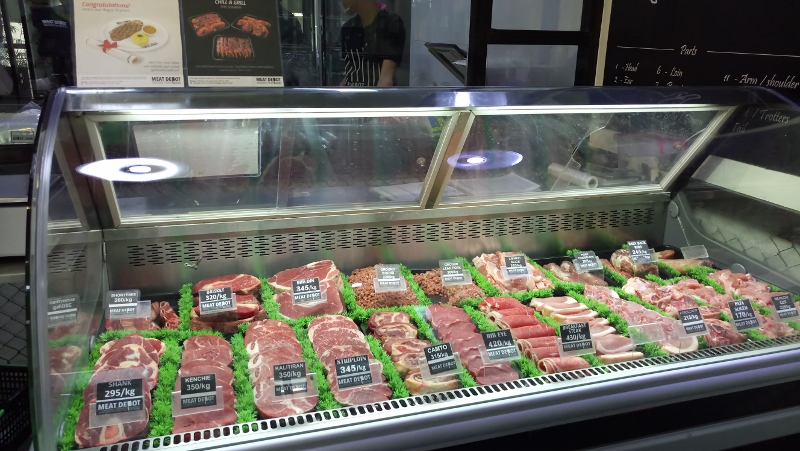 We went ahead to dine upstairs. There are several interesting quotes on the wall. A reminder to love steak and regret the life of not having it!!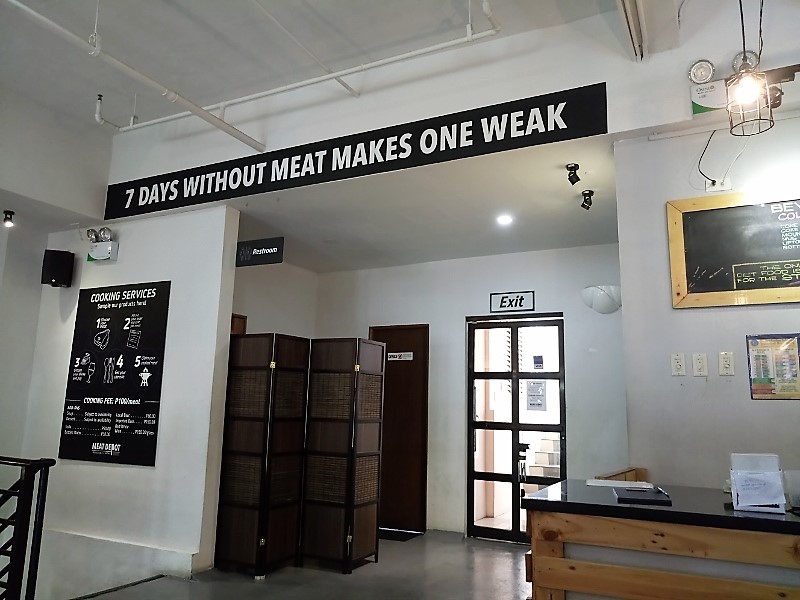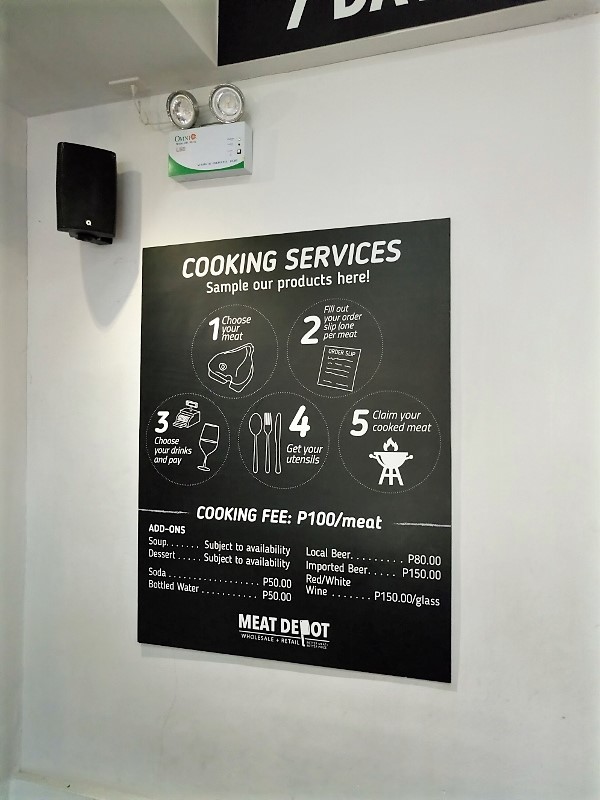 First: Choose your meat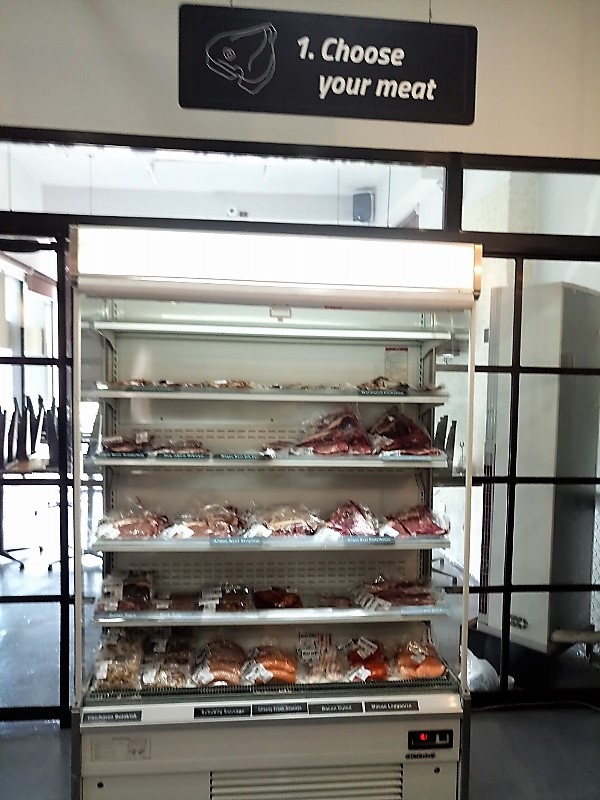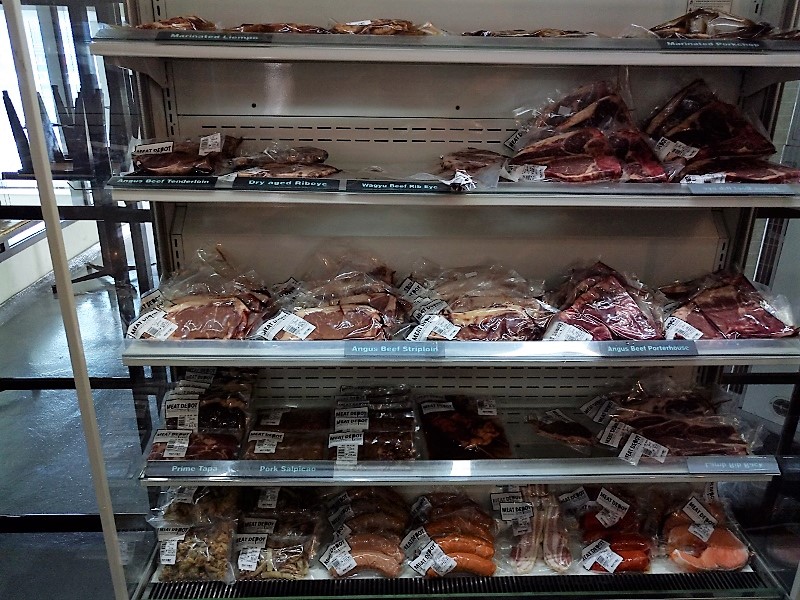 You will choose which meat you want to cook. They have Angus beef tenderloin, strip loin, porterhouse, dry aged rib eye, marinated meats, sausages, salmon and many more!!
Too bad the Angus beef rib eye, which is their best seller, isn't available during our visit. We just choose the Angus strip loin and tenderloin instead.
Second: Fill out your order slip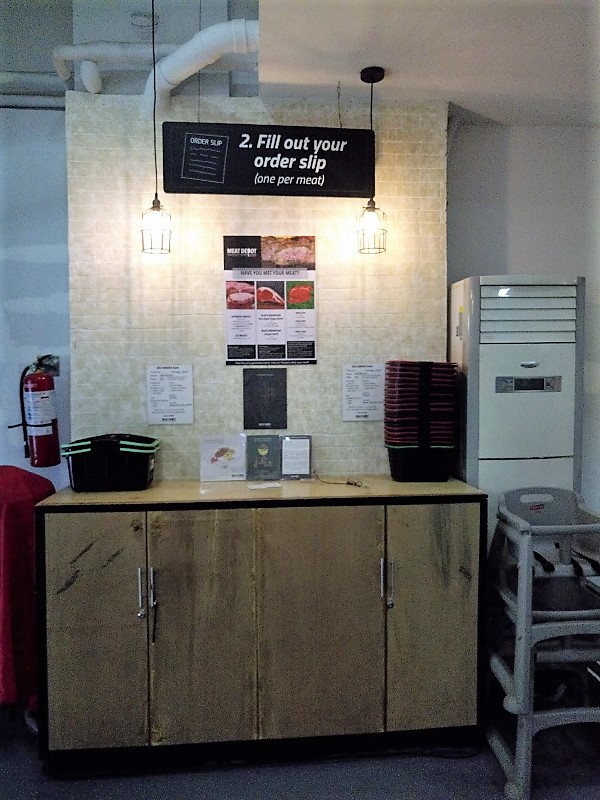 There's a cooking charge of Php 100 per steak. Remember to add it to the meat you choose.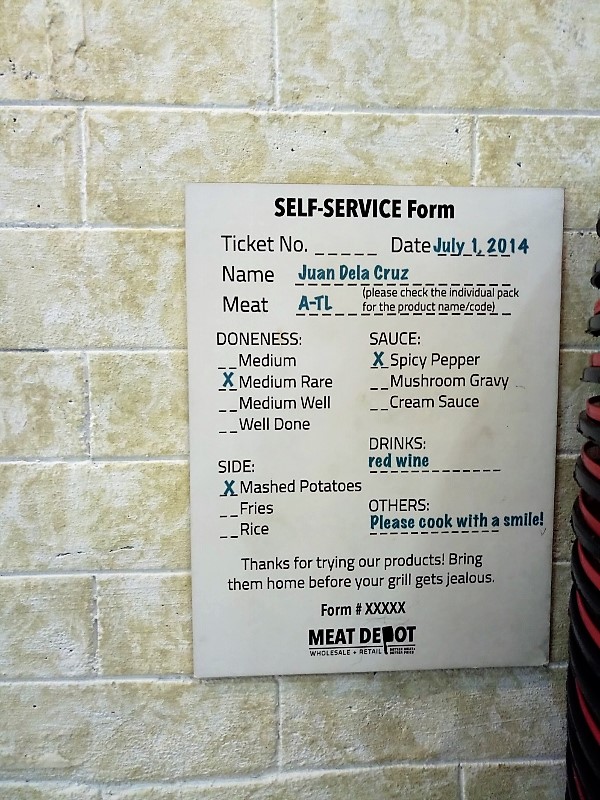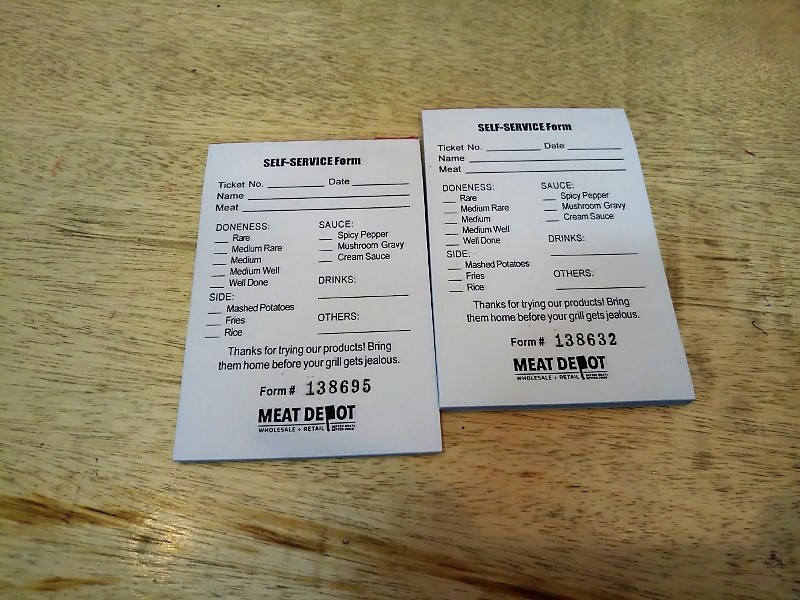 Third: Choose your drinks and pay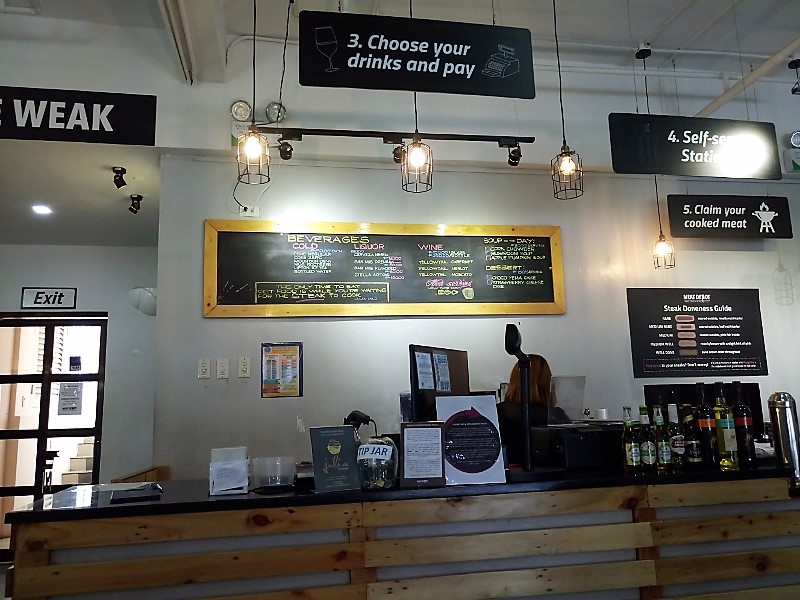 Fourth: Self-service Station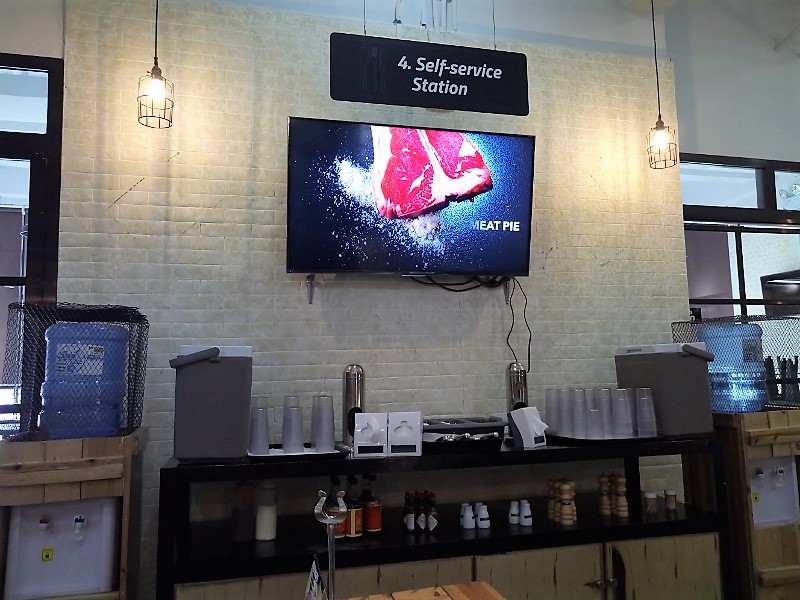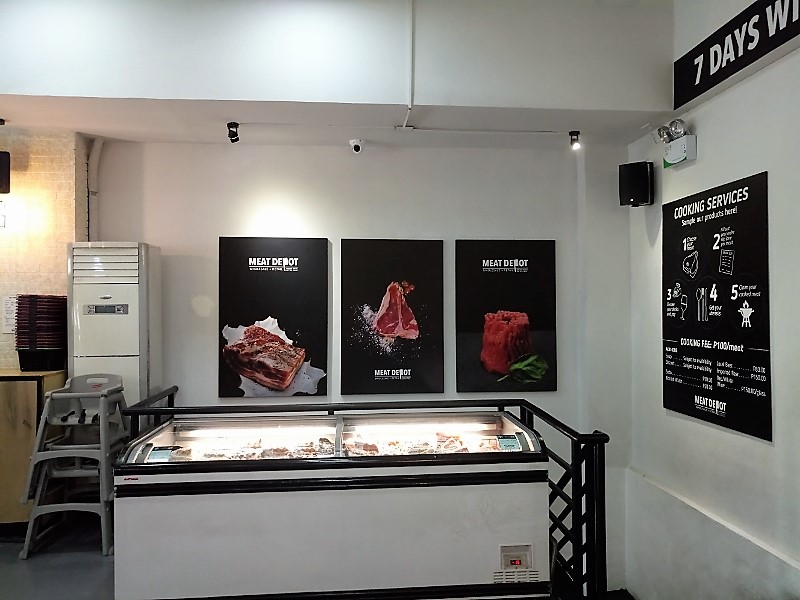 Fifth: Claim your cooked meat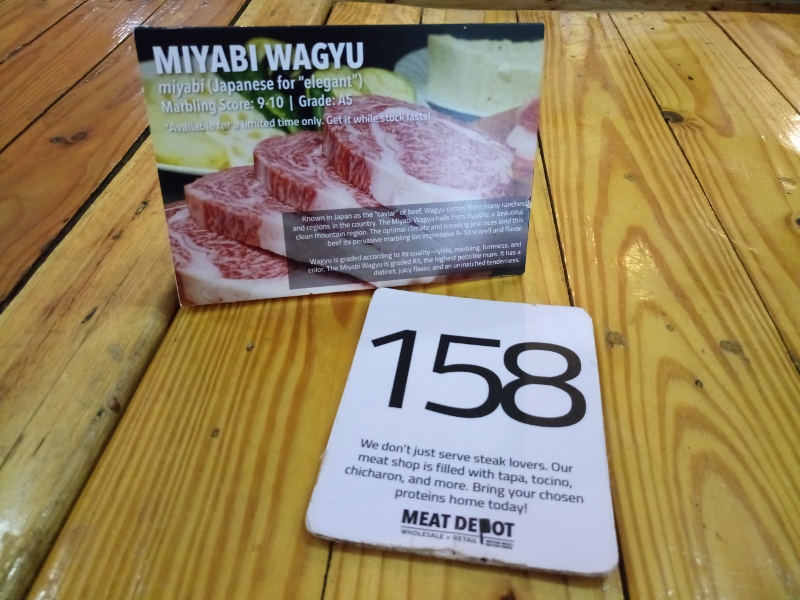 ANGUS BEEF TENDERLOIN .25KG (Php 645)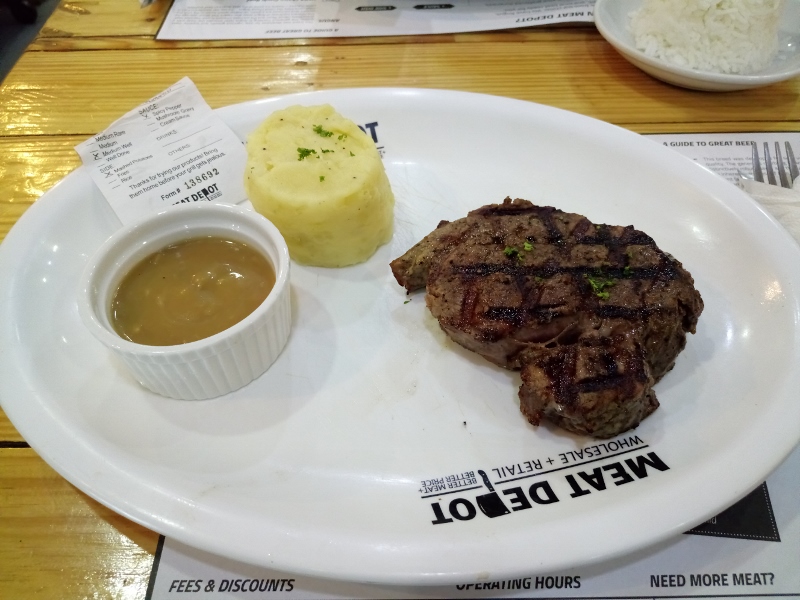 Medium well, pepper sauce, mashed potato
The Angus Beef Tenderloin is 2,580/kg.
ANGUS BEEF STRIPLOIN .32KG (Php 475.41)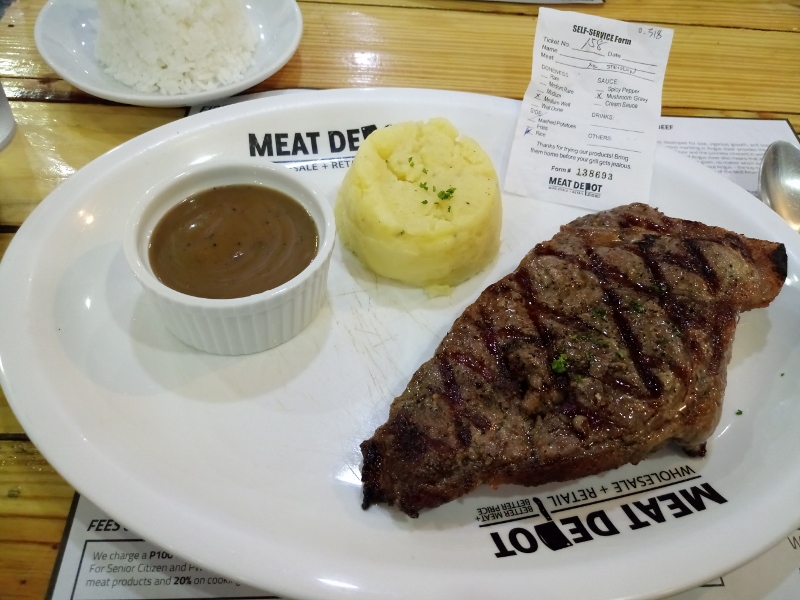 Medium well, mushroom sauce, mashed potato
Striploin is 1,495/kg
The doneness of the meat is perfectly cooked. Both steaks were delicious. If you prefer leaner meat, choose the tenderloin. If you prefer little fat trimmings on the side like me, opt for the strip loin.
FINAL VERDICT:
The steaks are nicely cooked and delicious. The downside for me was the cooking charge of Php 100 per meat. The meat itself is quite pricey and adding the cooking charge makes it even more expensive.
[yasr_multiset setid=0]
QUEZON CITY BRANCH
815 Banawe Street, Saint Peter, Banawe, Quezon City
Telephone: 241-4966
Opening Hours: 8 AM to 10:30 PM
Tummy Satisfied!
Diane from TummyWonderland.com
Frequent searches leading to this page
meat depot banawe review, meat depot banawe, meat depot banawe menu, meat depot menu, meat depot