After several Katsu house has opened here in the Philippines, now comes Tokyo Tonteki which serves the perfect pork loin steak.
It started where Shusaku Namikawa, the owner and founder of Tokyo Tonteki Japan, got obsessed in making a tender and juicy pork in a unique signature flavor. We are lucky enough to try this franchise here in Metro Manila!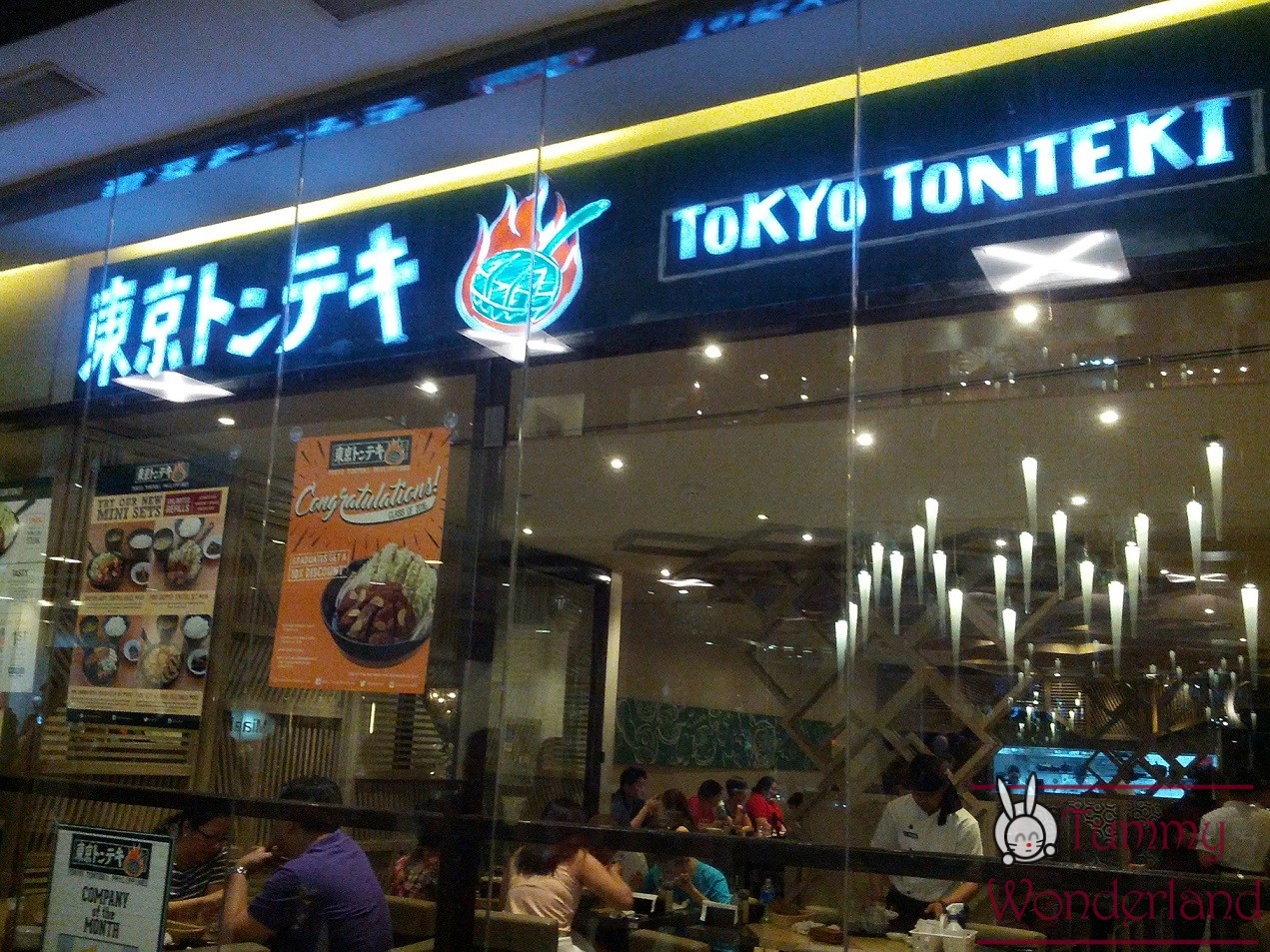 Just like the other House of Katsu, every set comes with unlimited Miso Soup, Cabbage and Japanese Rice. We are also each given a seasoned eggplant for appetizer. It taste good but its not unlimited 🙁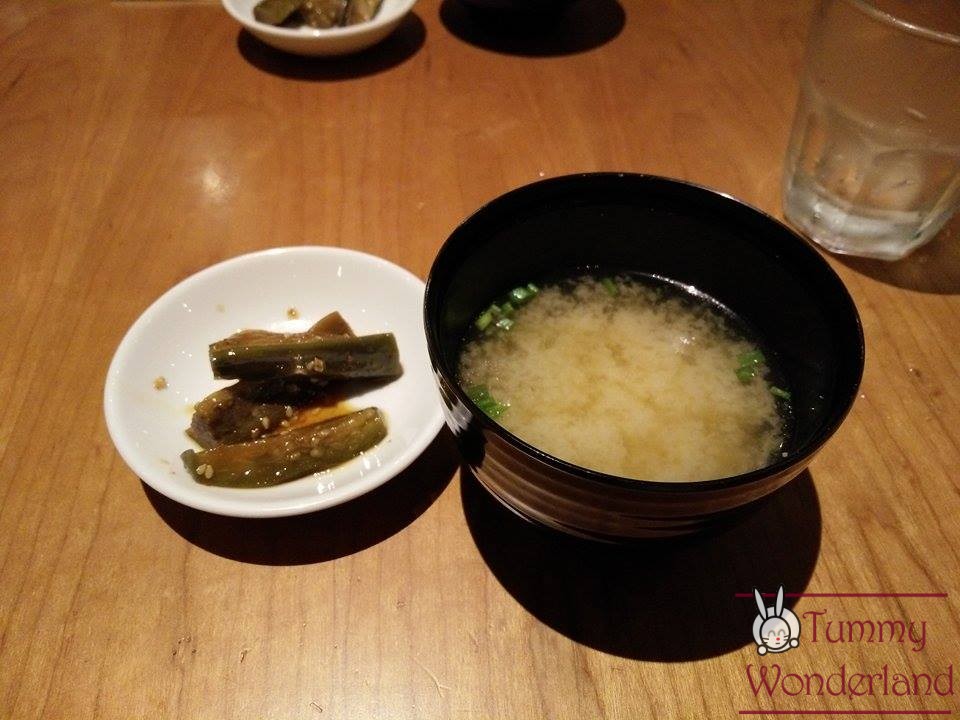 We love the Miso Soup! It has bits of pork and onions. It was good that I actually had 3 cups of it! Its not salty like the others.   
Shredded Cabbage and Japanese Rice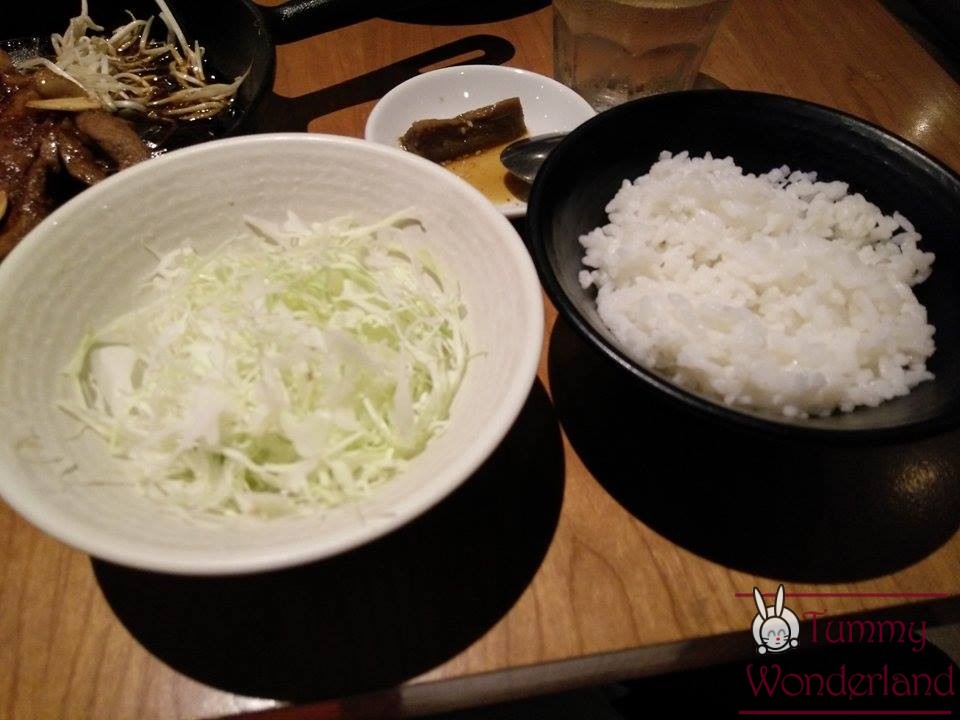 The Shredded Cabbage comes with two different dressings placed in the table. The quality of the the Japanese rice is good.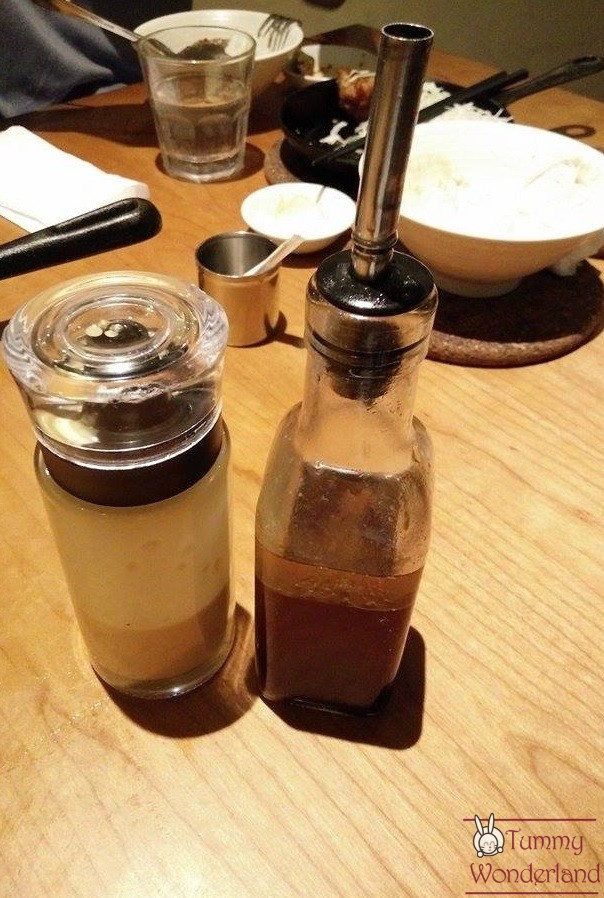 Be careful because the dishes are serve in a hot plate!
Large Tonteki Set (300-350g)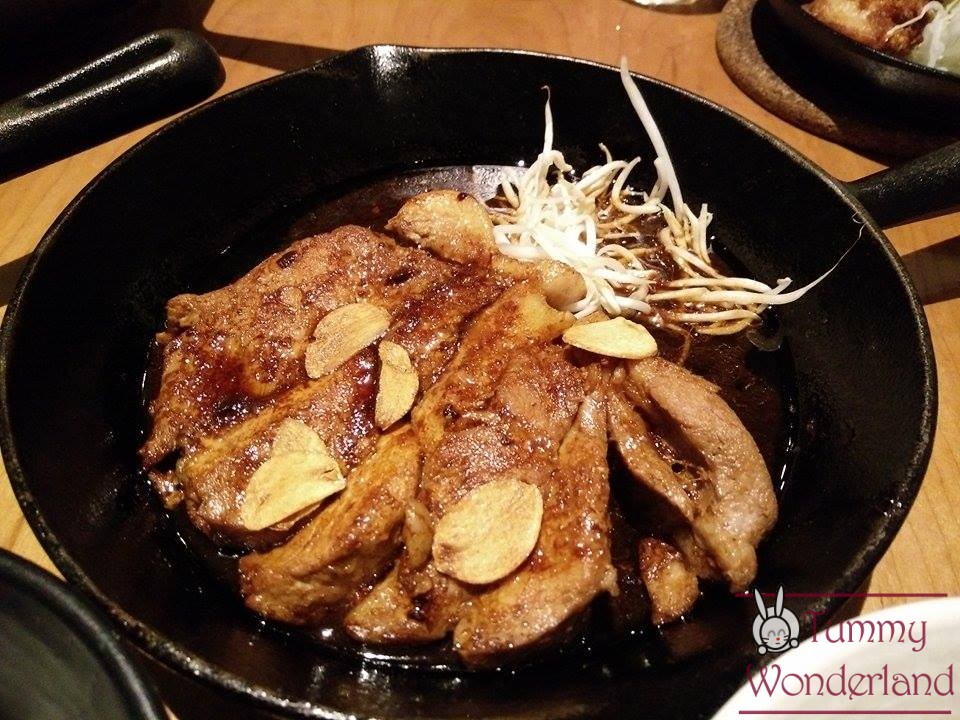 They use premium high-grade pork loin steak with perfect ratio of premium pork meat and fat marbling. It was cooked in low temperature to achieve the perfect tenderness of the meat, seasoned with their Signature Tokyo Tonteki Sauce.
Chopped Tonteki Set (250g)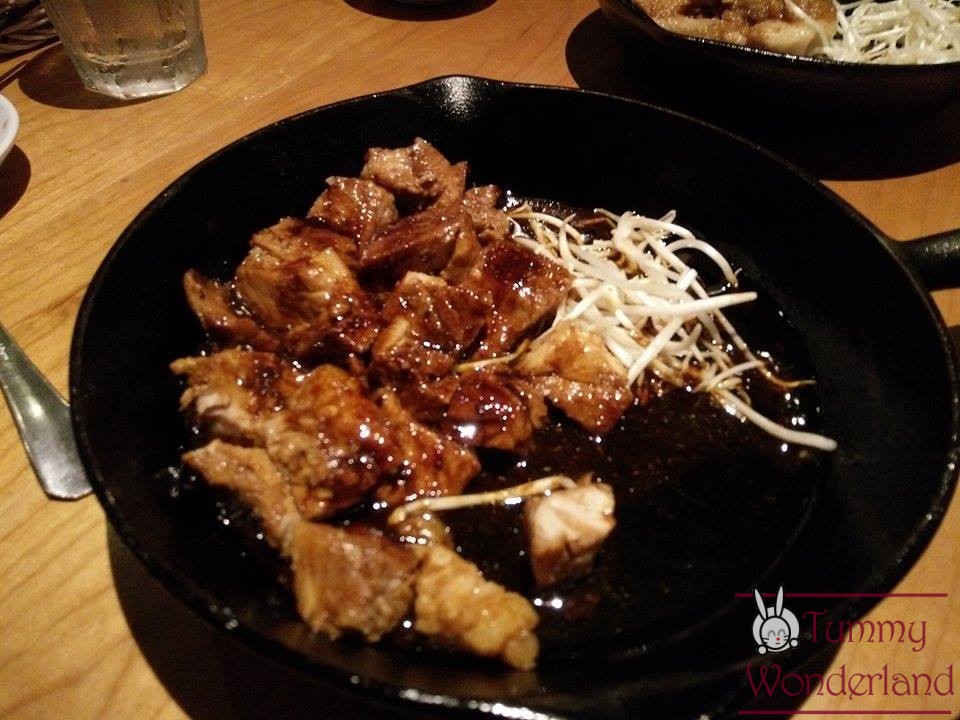 Ginger- Flavored Pork Loin Steak Set (200-250g)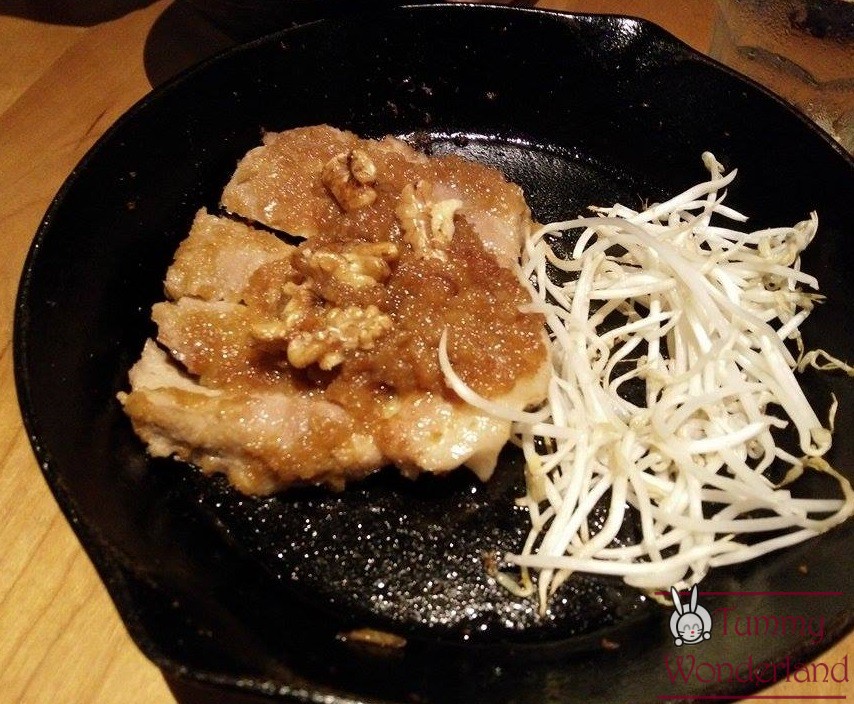 This is an alternative sauce for their signature pork steak. It has some walnuts in it. This is also good but I prefer the Tonteki.
Chicken Karaage Set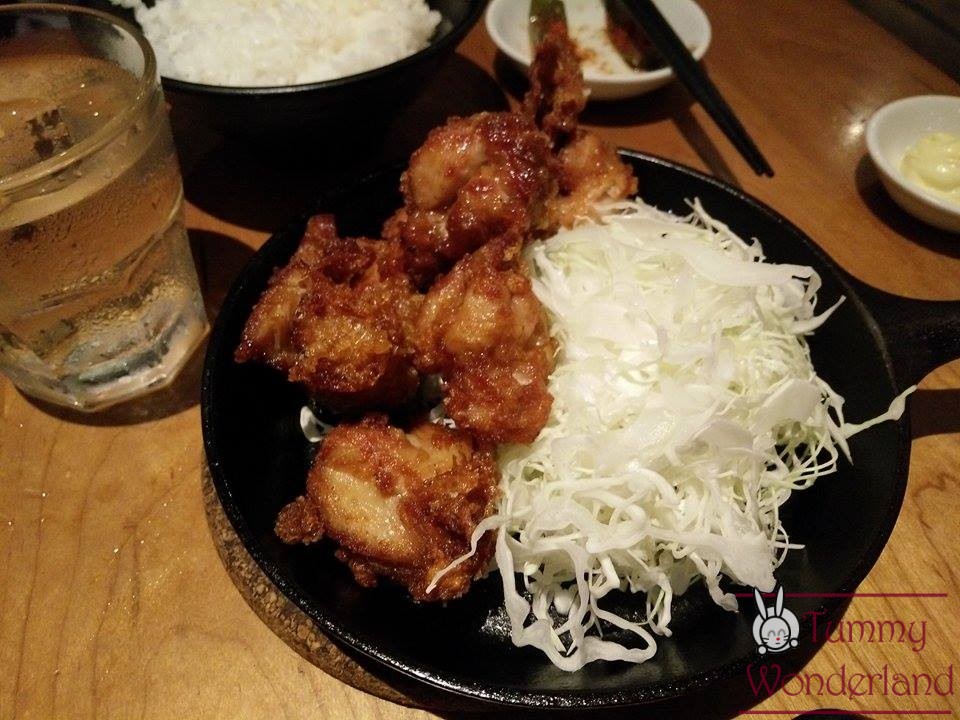 Crunchy but juicy inside.
When you are tired of the usual fried, breaded pork, Tokyo Tonteki is the perfect alternative for a nice Japanese set meal. The Tonteki is the recommended set. The pork loin steak is very tender with garlic flakes on top. You will need a lot of Japanese rice to complement their unique signature sauce. The quality of their food is superb and the price is also reasonable. Definitely coming back to try their other dishes!
[yasr_multiset setid=0]
Greenbelt 5, Makati Branch
Level 2, Greenbelt 5, Ayala Center,, Greenbelt, Greenbelt, Makati City
Telephone: 2469069 ext:244
Opening Hours: 10:30 AM- 9 PM
Tummy Satisfied!
Diane from TummyWonderland.com
Frequent searches leading to this page
tokyo tonteki, tokyo tonteki greenbelt 5, tokyo tonteki greenbelt, tokyo tonteki menu, tonteki greenbelt