I was looking for an eat all you can restaurant to celebrate my birthday. We usually go to Vikings, Buffet 101, King One and other common choices. This time, I wanted to try something new.
I searched on the web and I saw Wafu Greenhills was offering a promo for a limited time. Eat all you can teppanyaki for 799++ per person. I have been craving for teppanyaki and have always wanted to try Wafu so I immediately called for reservation.
Wafu Greenhills is beside Gloria Maris. The teppanyaki area is on the 2nd floor.
We're given a checklist for our orders.
List of Teppanyaki included in the promo
(We tried everything in blue font)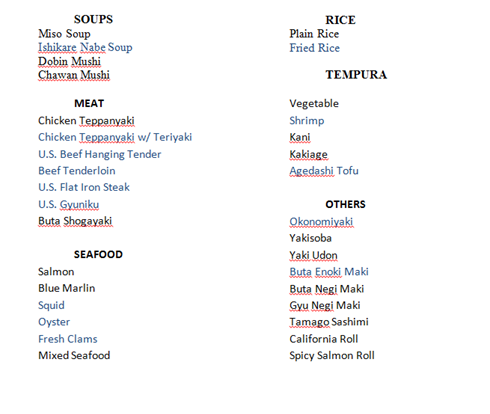 The teppanyaki all you can includes unlimited ice tea and one scoop of ice cream.
Ishikare Nabe Soup (Salmon Miso Soup)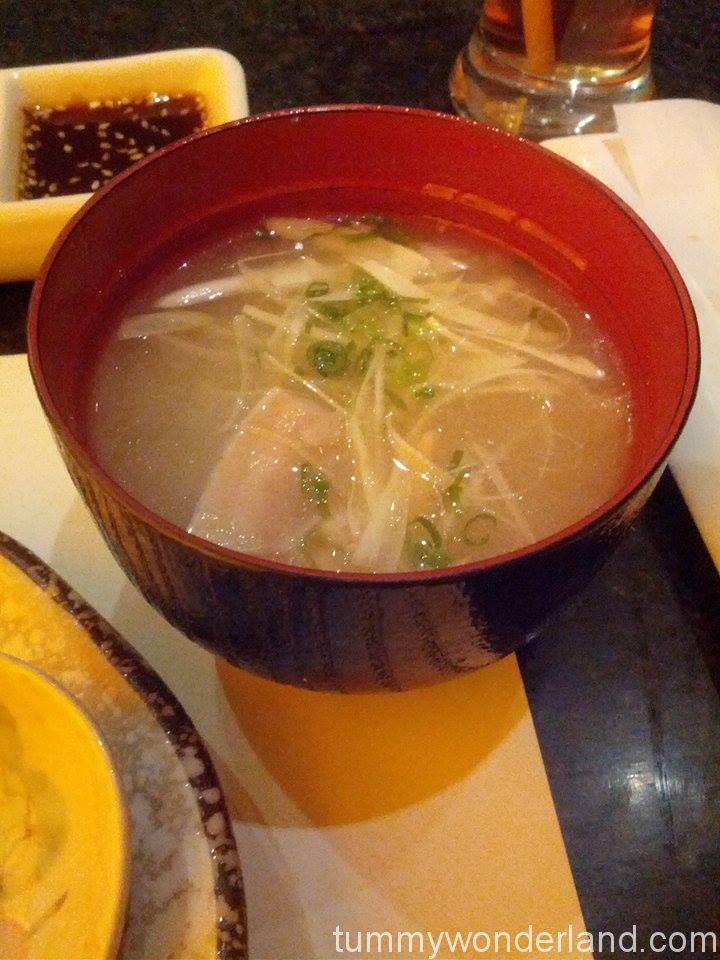 You should order this instead of the regular Miso soup.
Shrimp Tempura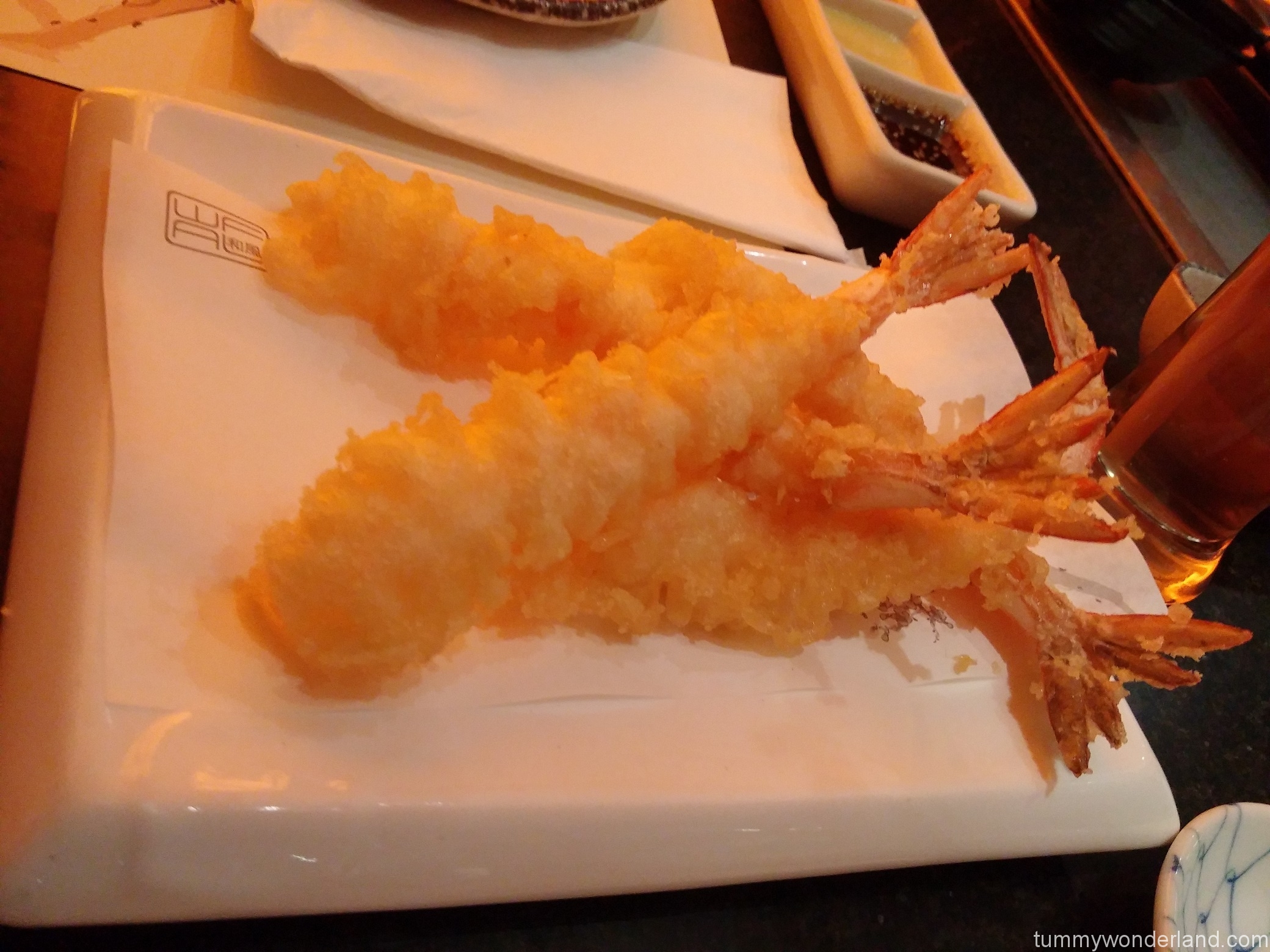 We love the shrimp tempura! By far the best we ever had. Breading is not thick like others. Crispy but not oily 🙂
Teppanyaki
Now, for the main event! The chef made it look really easy cooking teppanyaki.
Note: Don't try this at home.
Step 1 – Start a fire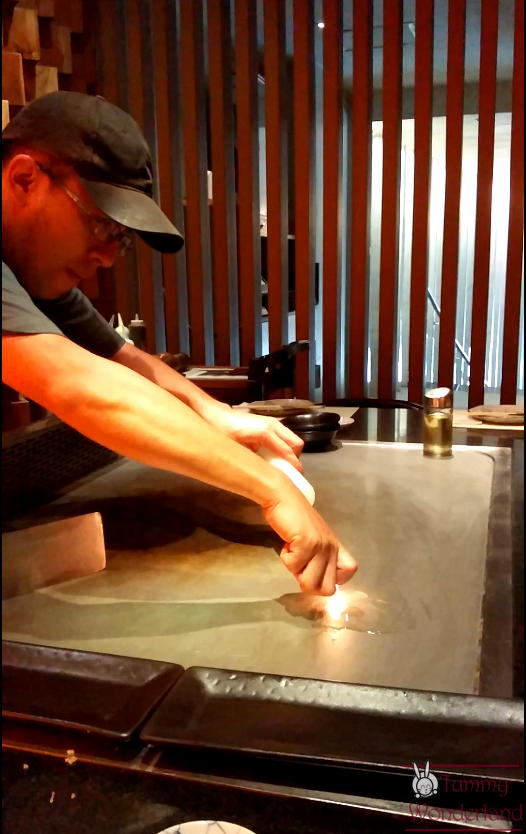 Step 2 – Pour some oil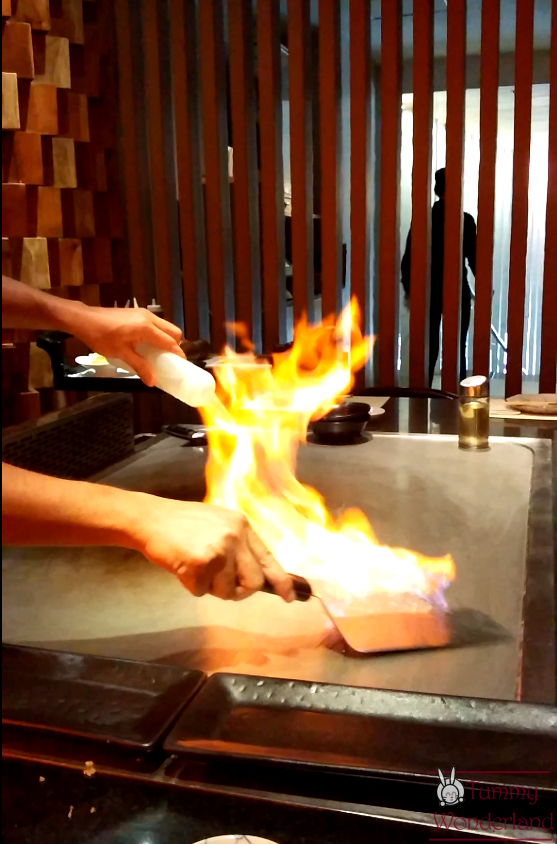 Step 3 – Find a new Teppan chef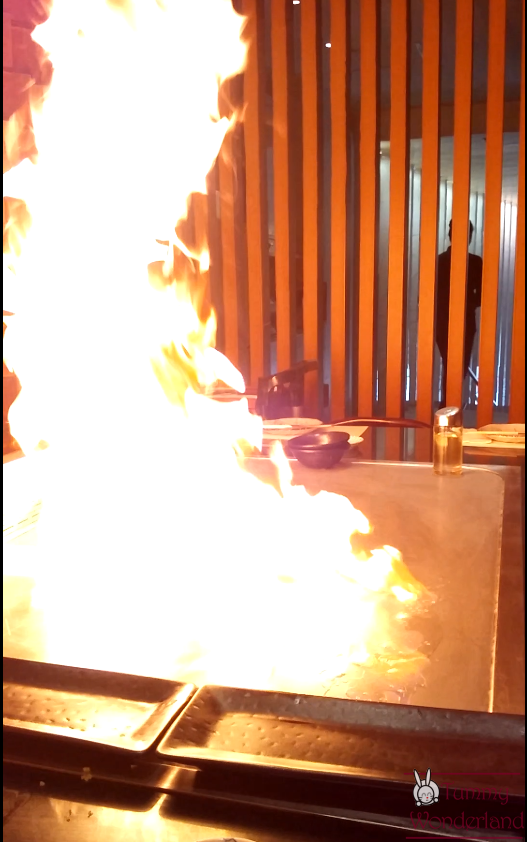 Just kidding, the chef was kind enough to repeat the steps so we can take a video 🙂 Ok, enough tricks, moving on to the teppan!
Squid Teppan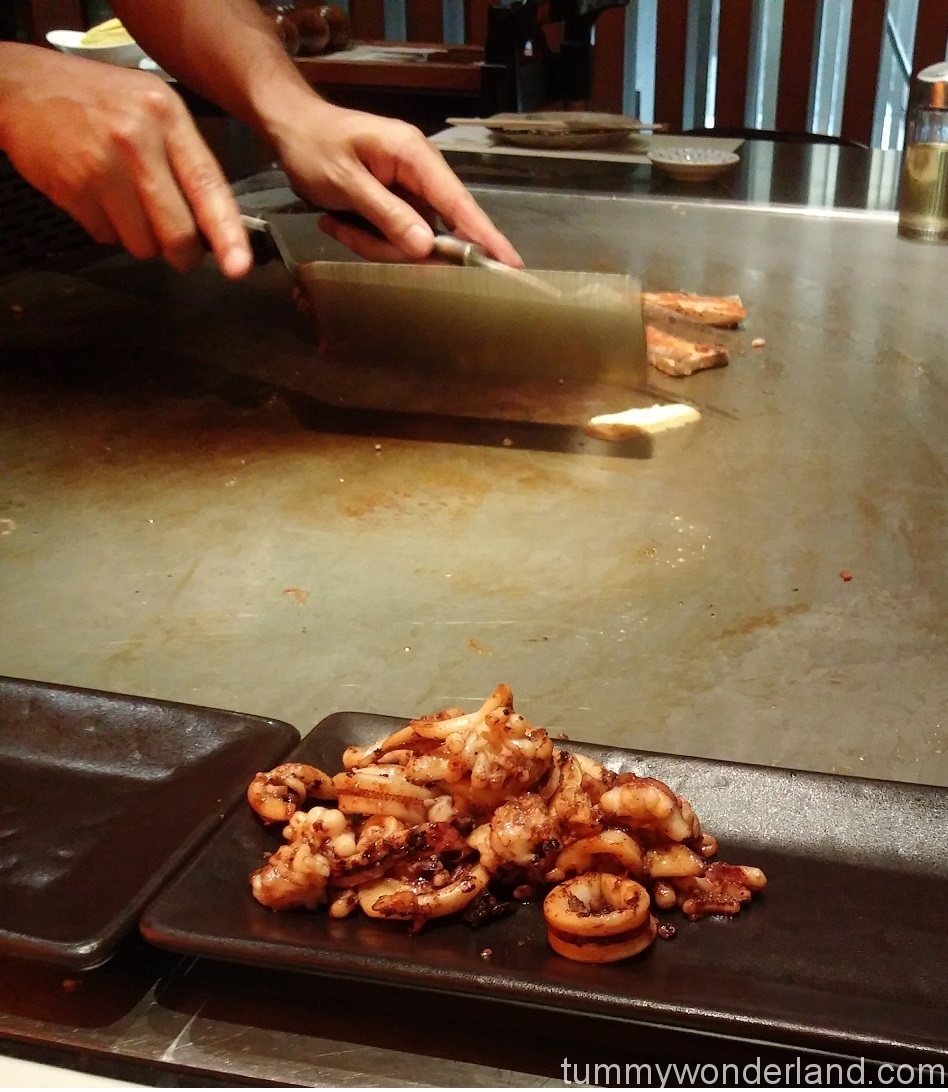 The teppanyaki dishes will be cooked right in front of you. This is to ensure that the food is served hot. If you are the chatty type, you can talk to the chef about his recommendations.
In our plate below: Squid (almost gone), mushrooms, U.S. Flat Iron Steak
Cooking: Beef Hanging Tender, Tenderloin and Chicken
The chef recommended us to have Beef Tenderloin. He said it's the best choice.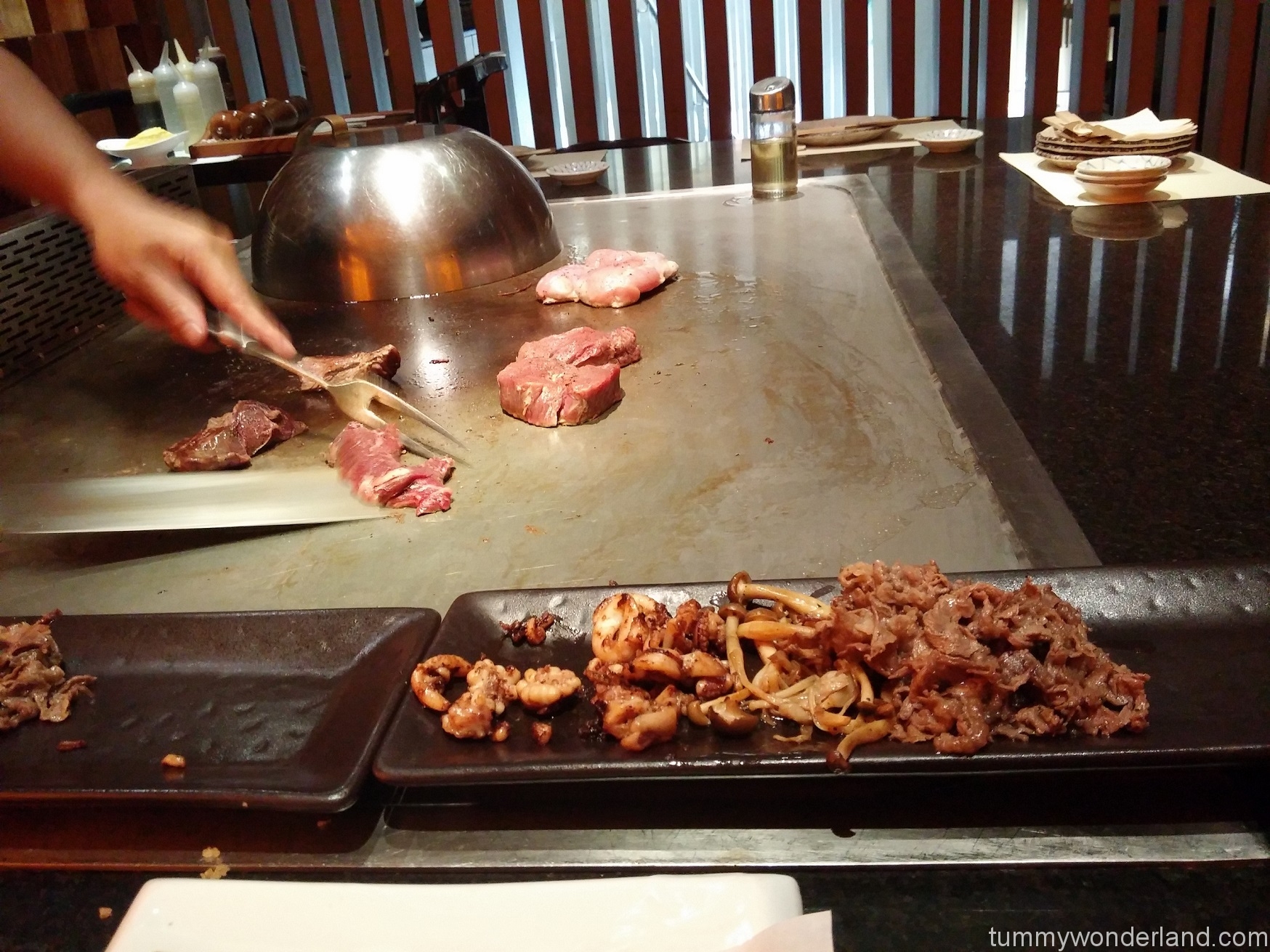 Agedashi Tofu and California Roll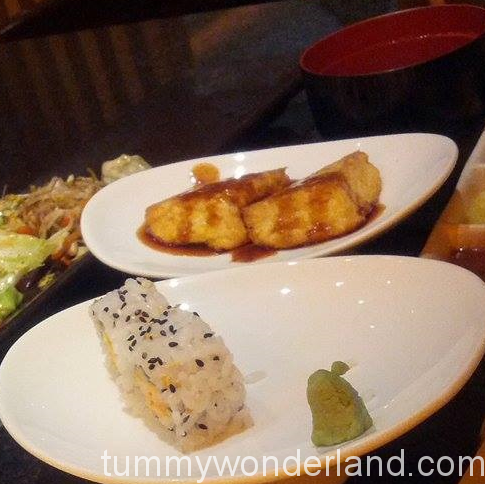 FINAL VERDICT:
In our opinion, you can skip the agedashi tofu and the california roll. We would recommend you to try their meat selections instead. If you want thin slices of meat, go for the U.S. Gyuniku, it has a teriyaki sauce for a different taste. If you prefer beef cubes, go for the Beef Hanging Tender or the Tenderloin.
Service is great as well. After cooking our dishes, the chef is kind enough to ask and recommend more dishes.
Overall, we enjoyed our teppanyaki experience. We would definitely recommend it. You can check their facebook page for any upcoming promos. We hope they bring back the 799++ promo. With local tax and service charge included, each person is 919 PHP.
[yasr_multiset setid=0]
Wafu
Greenhills Branch
Ground Floor, Greenhills Shopping Center, San Juan, Metro Manila
Telephone: 

570-3242, 570-3364
Opening Hours: Mon-Sun 11AM-10PM
Tummy Satisfied!
Diane from TummyWonderland.com
 Frequent searches leading to this page