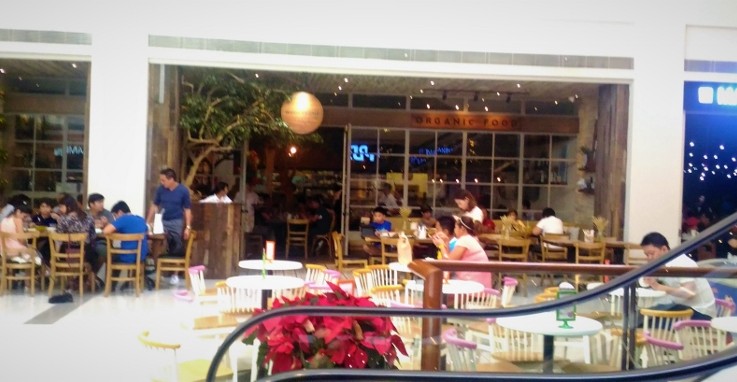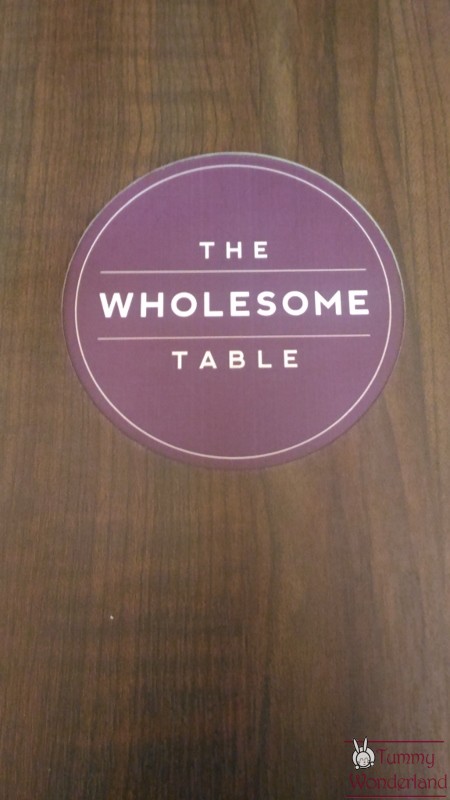 Eat Consciously, Live Consciously
The Wholesome Table commits to serve food that are fresh, natural and real. They use meat from grass fed cows, free-range eggs & poultry and wild-caught seafood. All their sauces and condiments are made naturally and from scratch.
WHOLESOME SALAD Regular ( Php 440) + GRILLED CHICKEN ( Php 180)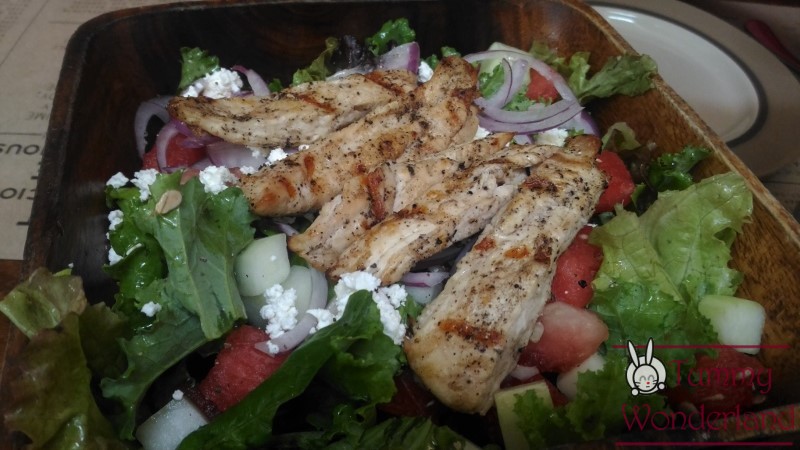 The greens are very fresh. The grilled chicken is tender and flavorful.
CARROT PUMPKIN SOUP ( Php 180)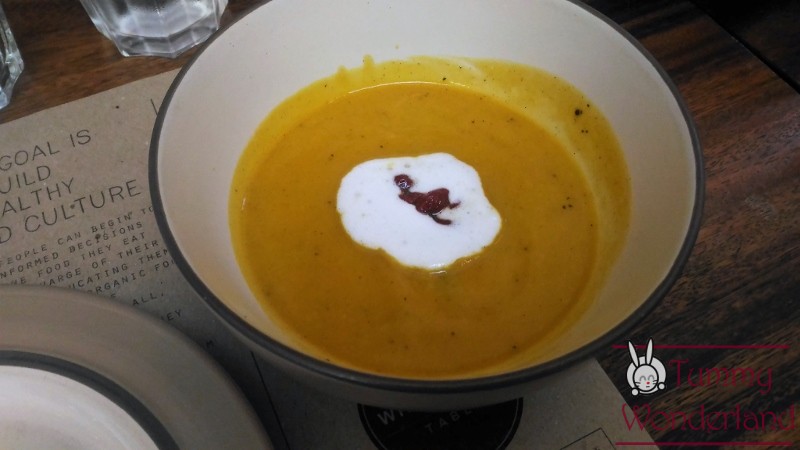 The serving was split into two for us to share. This was good.
POTATO LEEK SOUP ( Php 220)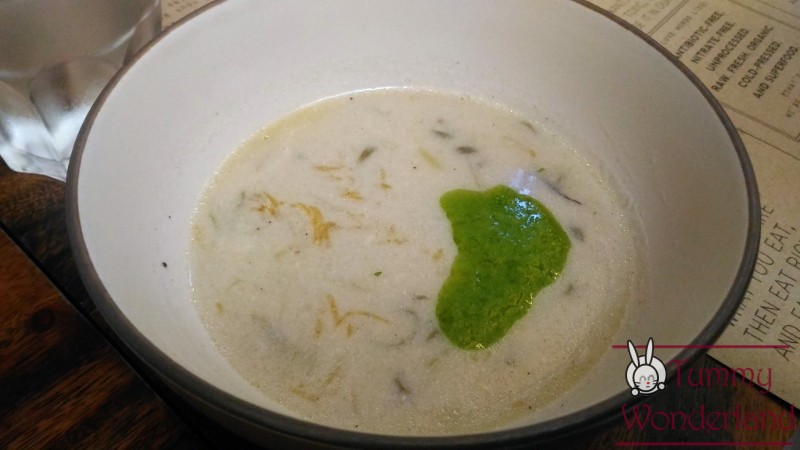 This was also split into two. I prefer this one because it was more unique to me than the usual pumpkin soup I usually have.
MUSHROOM PAELLA Regular ( Php 1,480)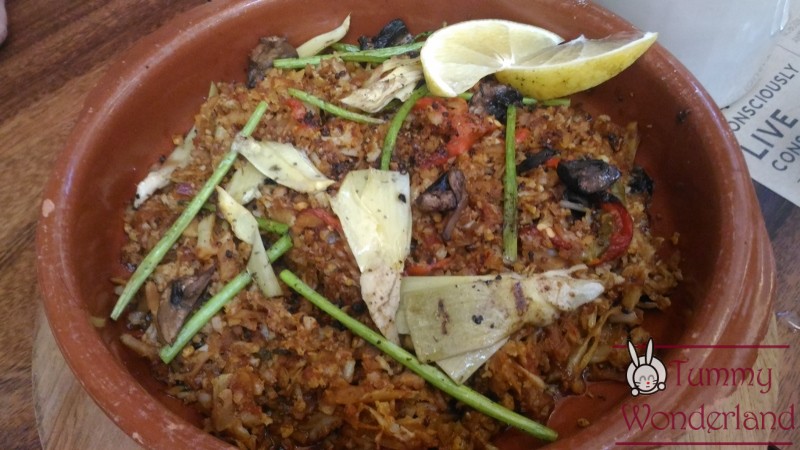 This isn't the usual paella we are used to. Everything here is mushroom! The taste is very unique and earthy.
HARVEST PIZZA ( Php 690)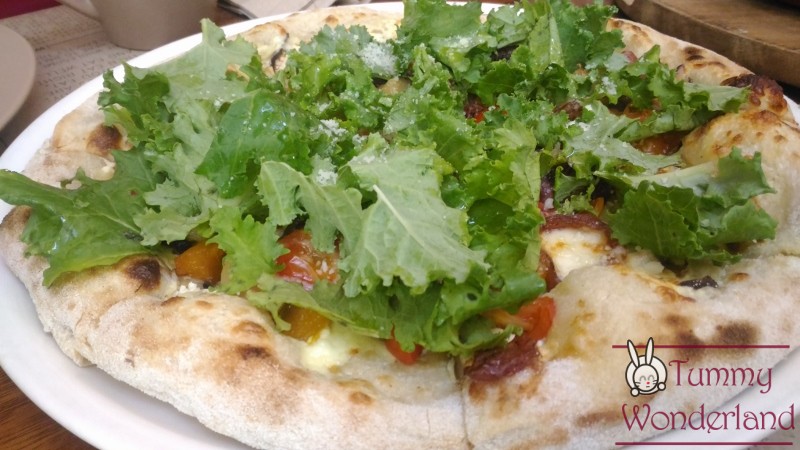 Truffle cream, truffle oil, mushroom mix, roasted squash, roasted garlic, baked onions, cherry tomatoes, kale, pine nuts, olive oil, mozzarella, emmental, parmesan cheese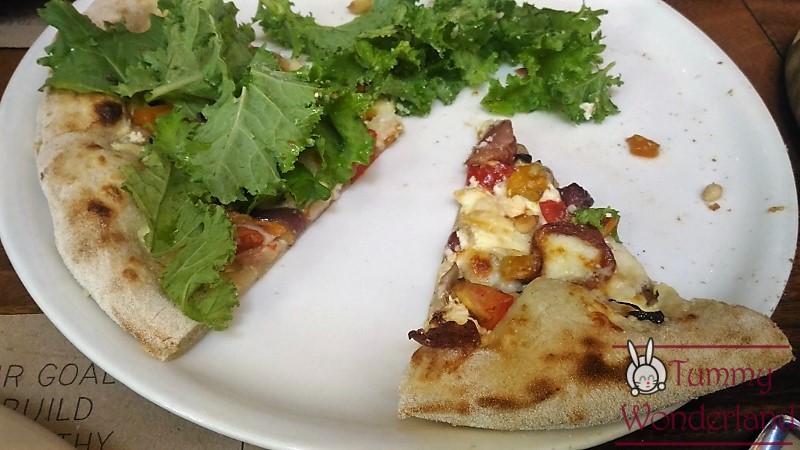 I super love this pizza! You can really feel that it's freshly baked! The flavors are bursting in my mouth. Even if it doesn't have meat, I wouldn't mind 🙂 It's still cheesy and flavorful!
BEEF STROGANOFF ( Php 490)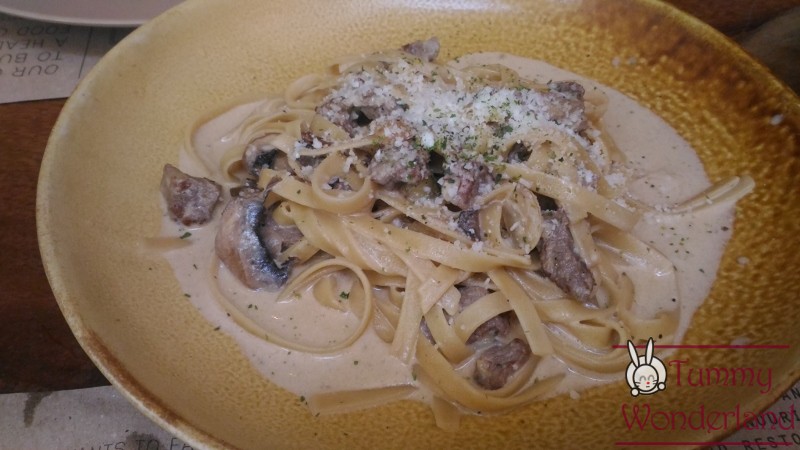 ALMOND MILK Regular ( Php 250)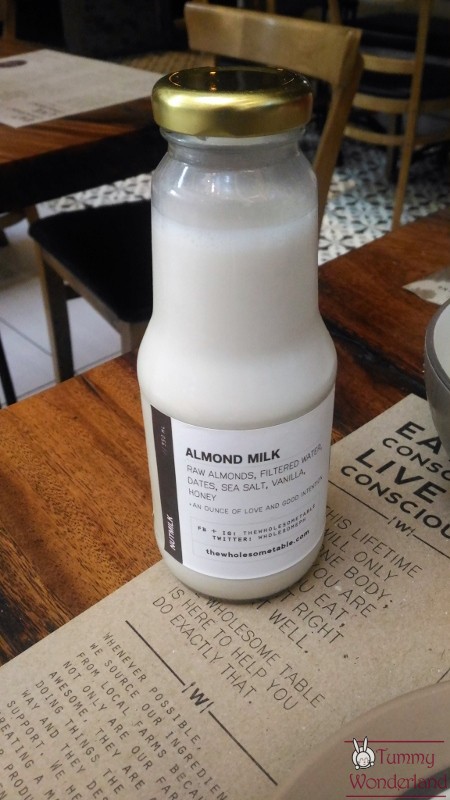 Raw almonds, filtered water, dates, sea salt, vanilla, honey
FINAL VERDICT:
Food

Ambiance

Price

Average
I appreciate every dish we ordered. You can really taste the freshness of every ingredients used. With high quality products used comes with greater price. The serving size is quite small for the price especially the mushroom paella. It's good to try it once in a while but it's not for the usual everyday food. I recommend the Harvest Pizza!! I would definitely be back for it! It's nice to know that they use healthier alternatives wherever they can. 🙂
PASIG CITY BRANCH
Basement Floor, Estancia Mall, Capitol Commons, Oranbo, Pasig City
Telephone: 246-9069 ext:402
Opening Hours: 11AM-9PM
TAGUIG CITY BRANCH
30th Street Corner 7th Avenue, Bonifacio High Street Central, Bonifacio Global City, Taguig City
Telephone: 867-0000, 621-4111
Opening Hours: 11AM-11PM
MAKATI CITY BRANCH
Infinity Tower, H.V. Dela Costa Corner L.P. Levsite Street, Salcedo Village, Makati City
Telephone: 848-7777
Opening Hours: 7AM-10:30PM
Tummy Satisfied!
Diane from TummyWonderland.com
Frequent searches leading to this page
 the wholesome table pasig, the wholesome table estancia, wholesome table capitol commons, wholesome table estancia, wholesome table estancia mall