Circles Event Cafe is a luxury buffet restaurant in Makati Shangri- La Hotel, a renowned five-star luxury hotel in Makati City. Circles is a bit expensive, so when I heard that they had a promo, I did not hesitate to try it. The promo is extended until Feb 29,2016.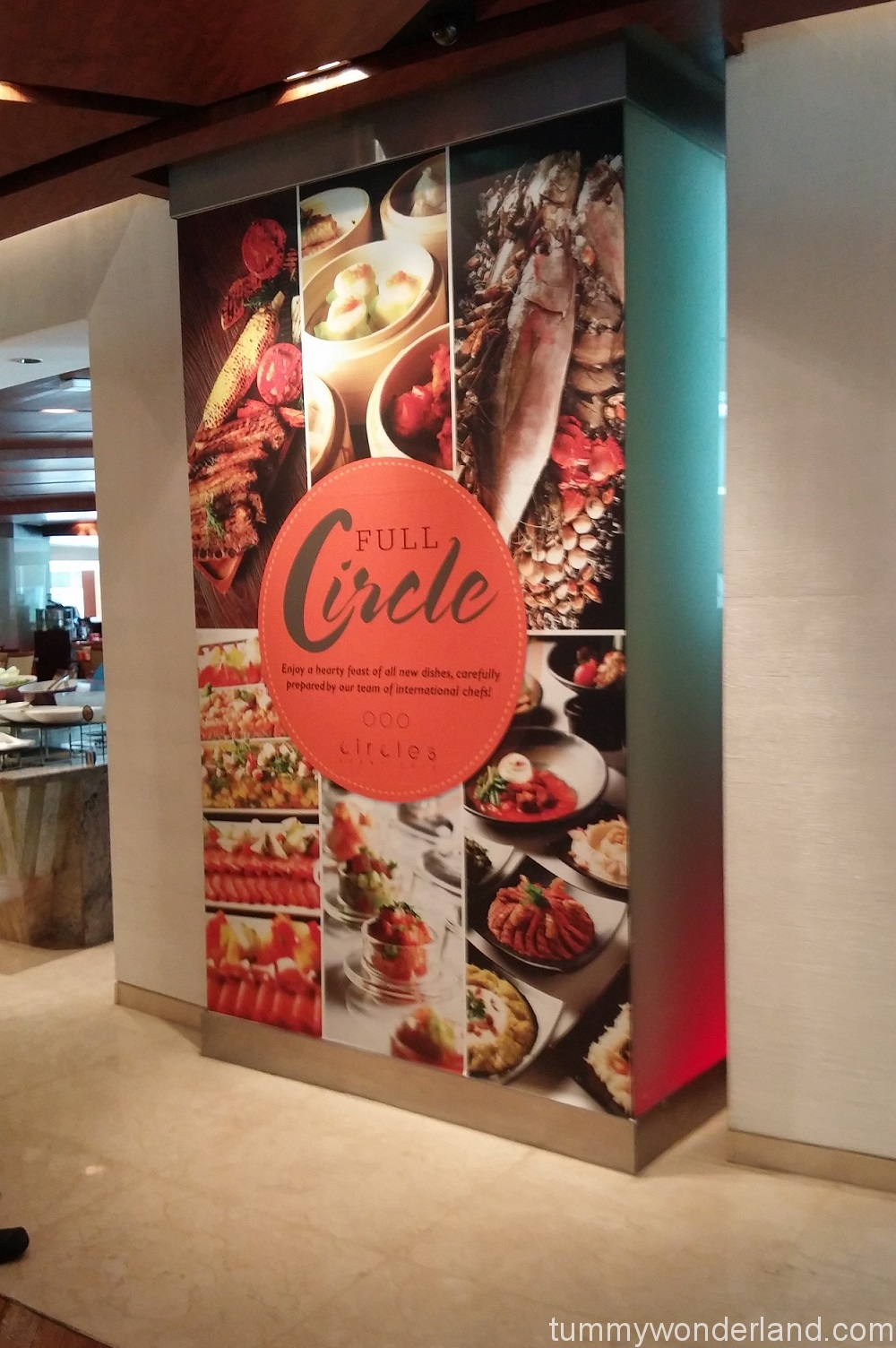 They said they were going to offer the same excellent quality at its best price. The price is 1,280 PHP per person (exclusive of drinks). Good thing I was able to reserve seats since it's always packed. I had to reserve 2 weeks in advance so be sure to call them early.
The place is excellent and classy, definitely what you'd expect from a five star hotel buffet restaurant.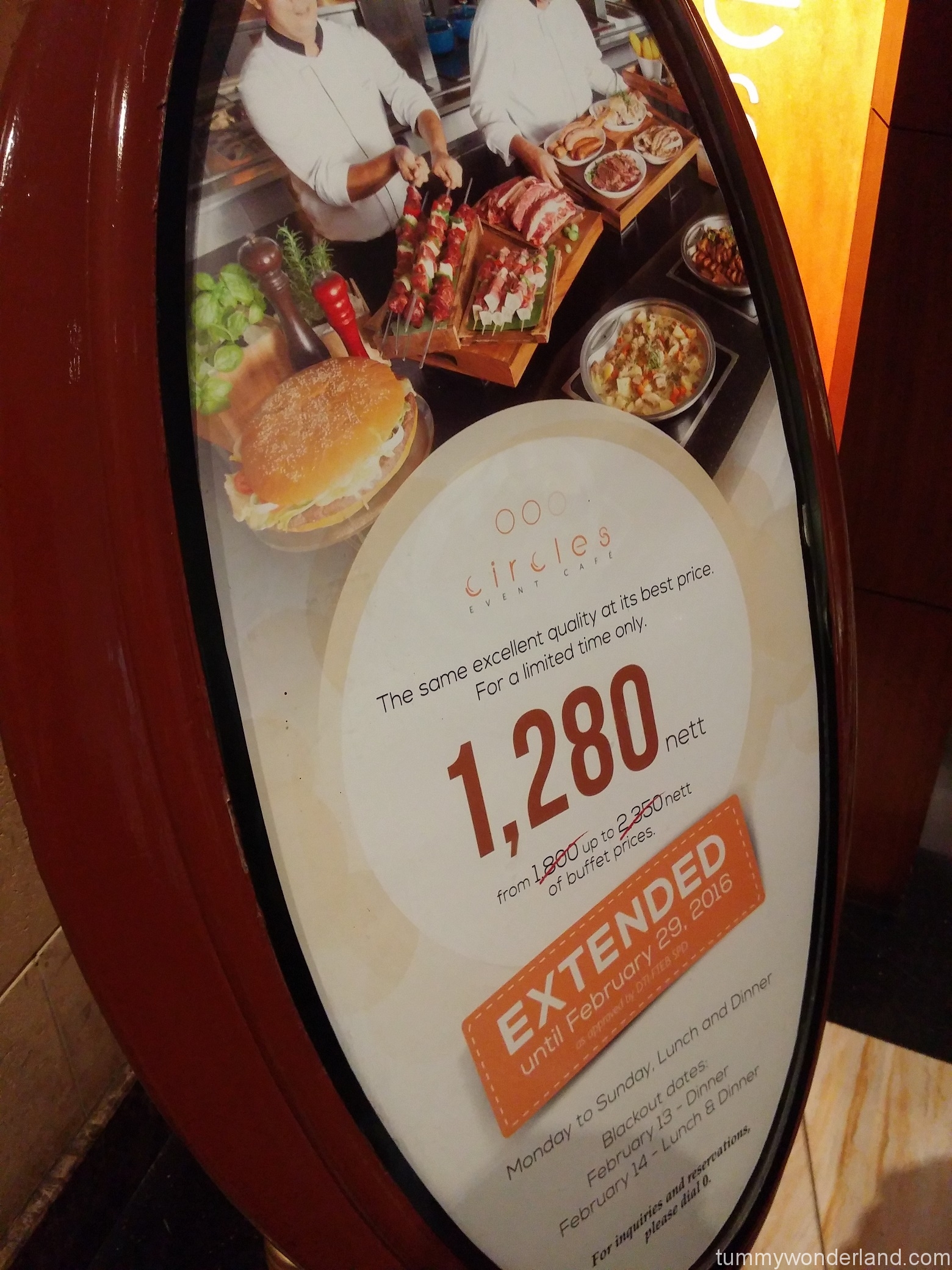 Our Table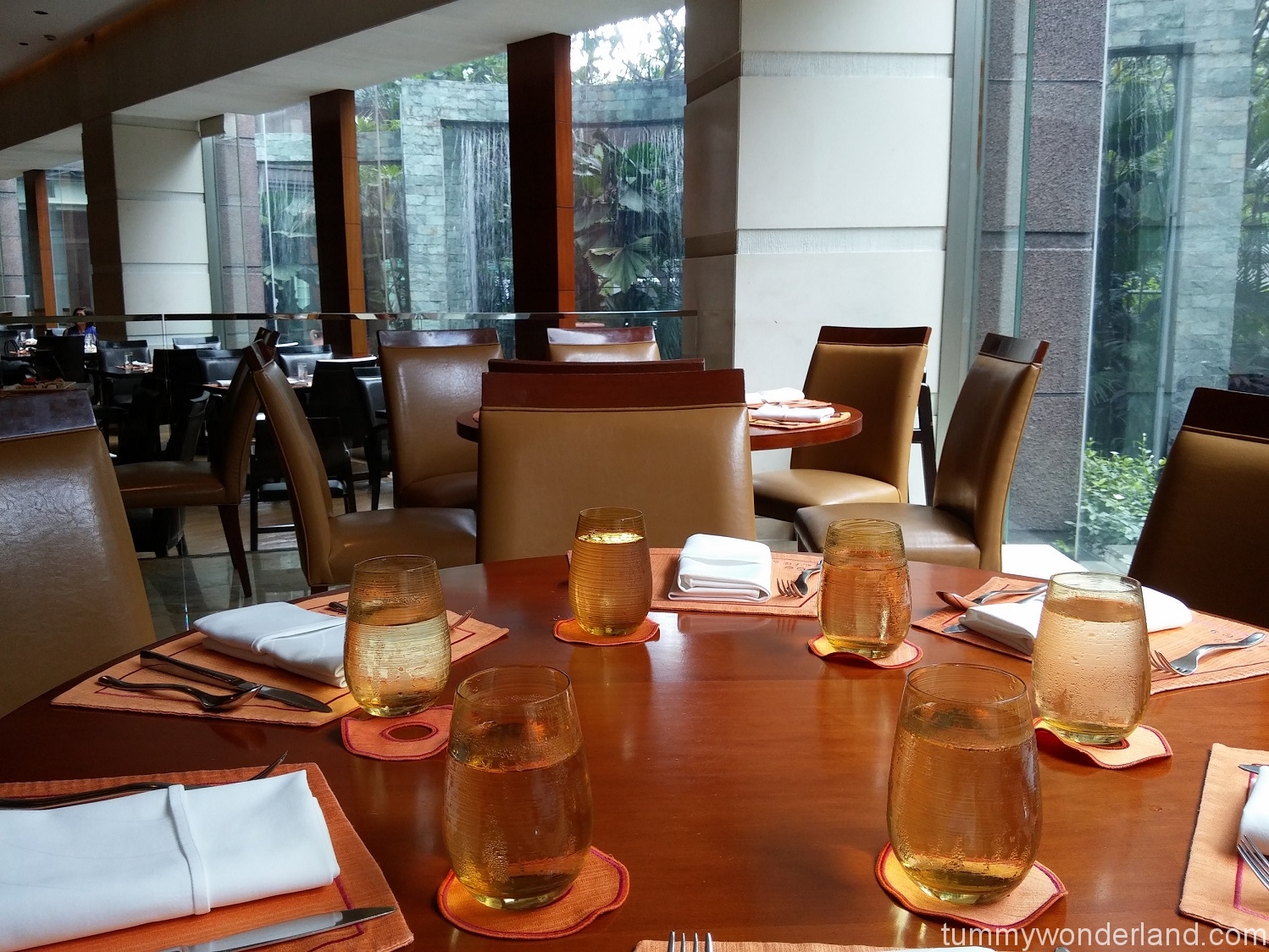 Looking outside from our table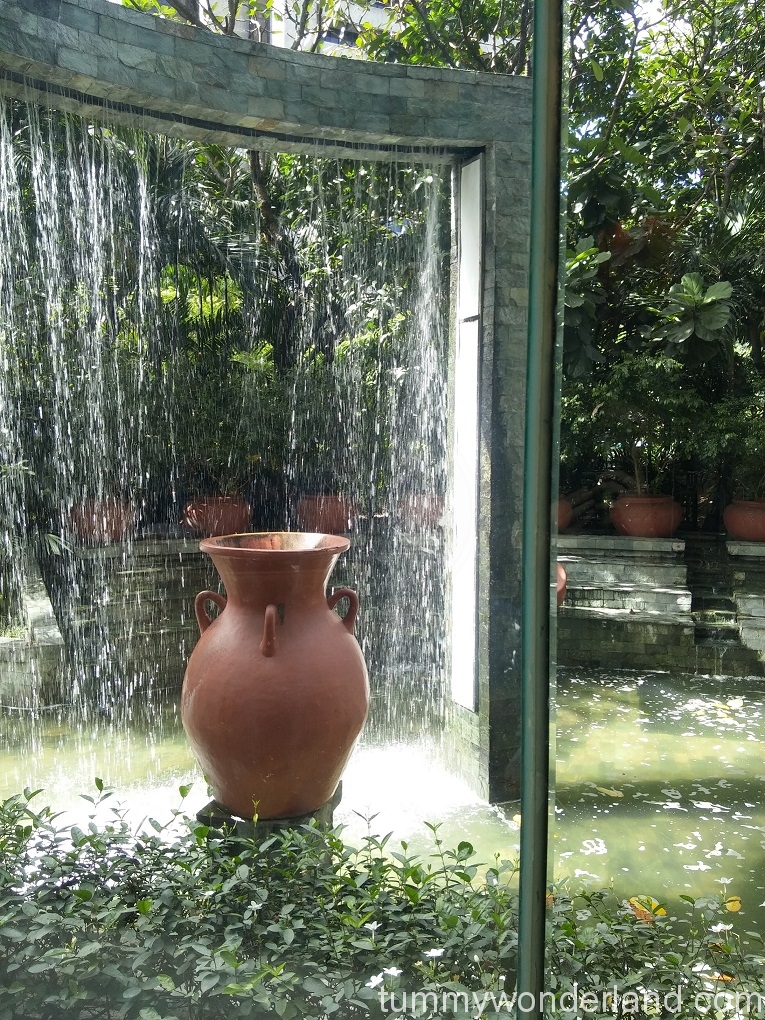 THE BUFFET AREA
Japanese Station – Maki and Sashimi
They offer fresh salmon and tuna sashimi. No wonder there's always a line in this station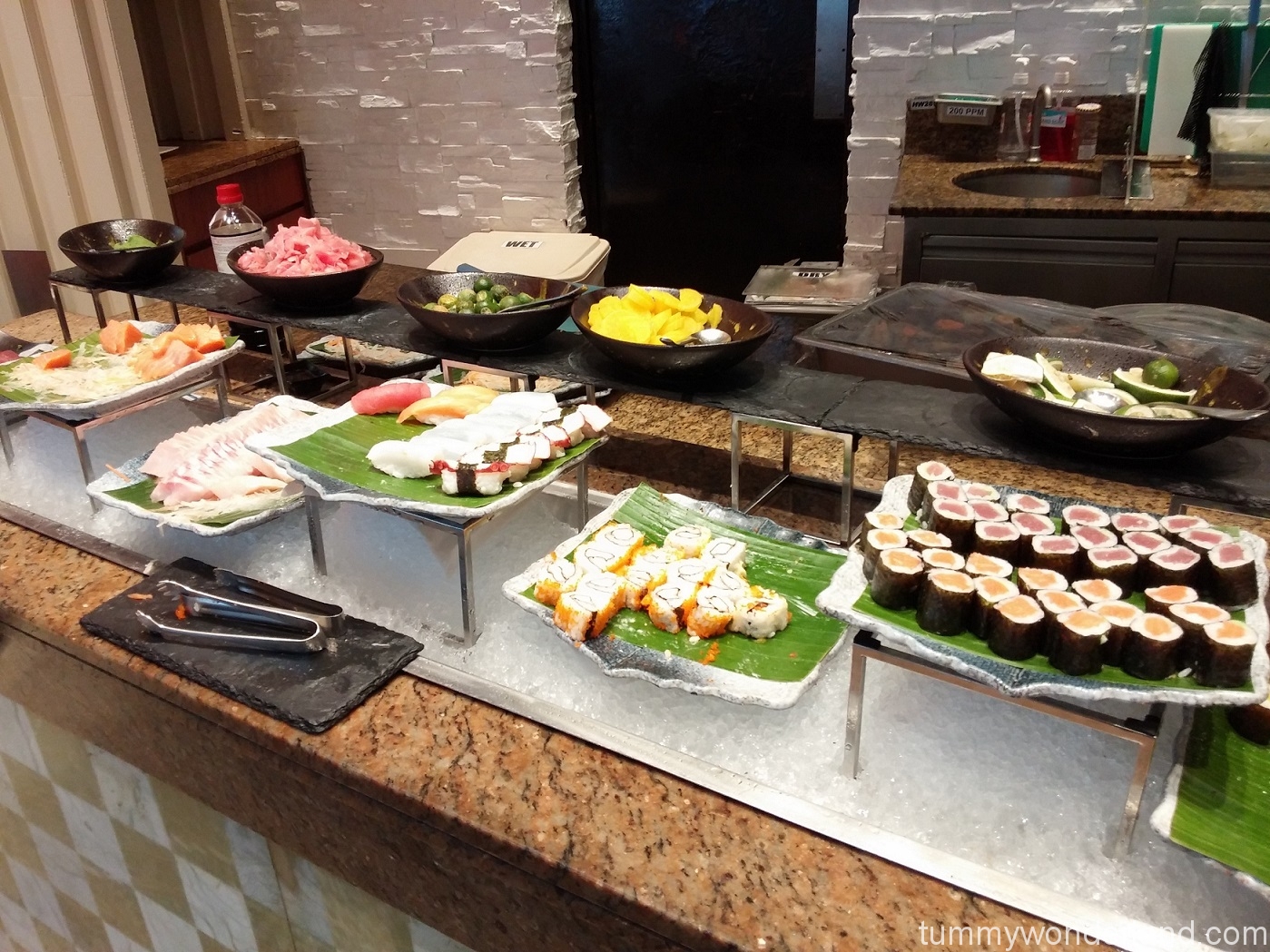 Bread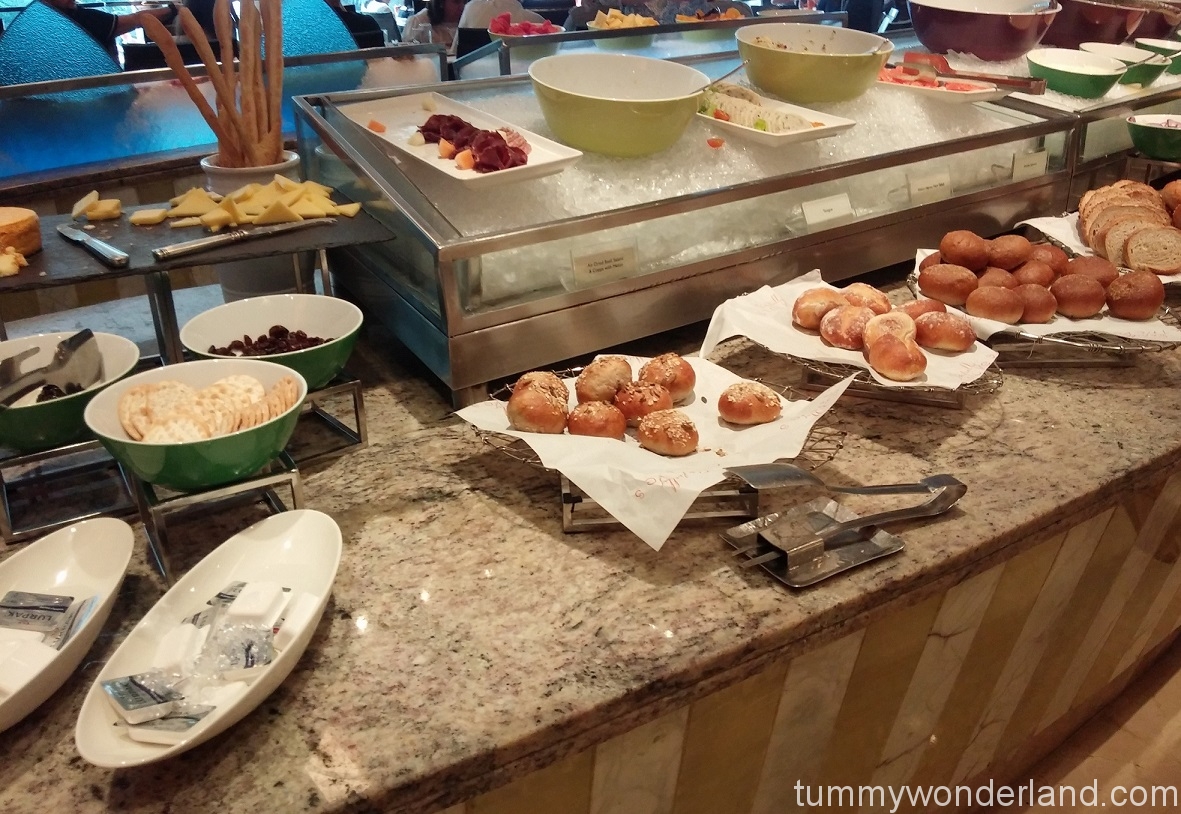 Cauliflower Soup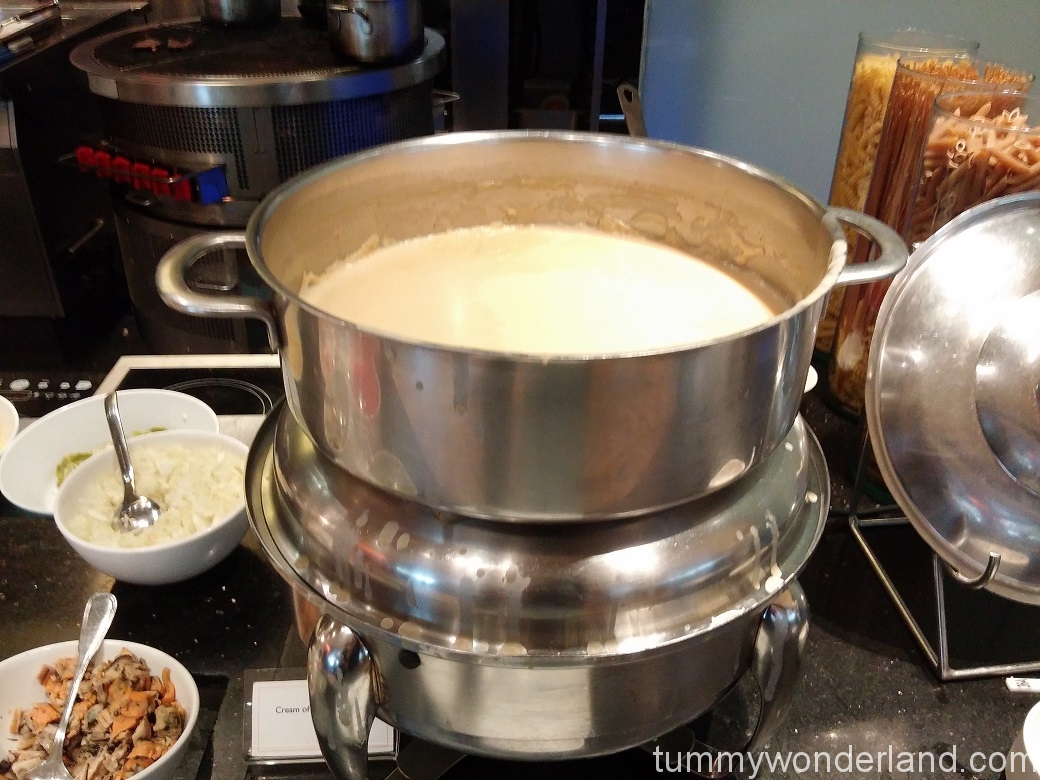 Roasted Turkey, Braised Beef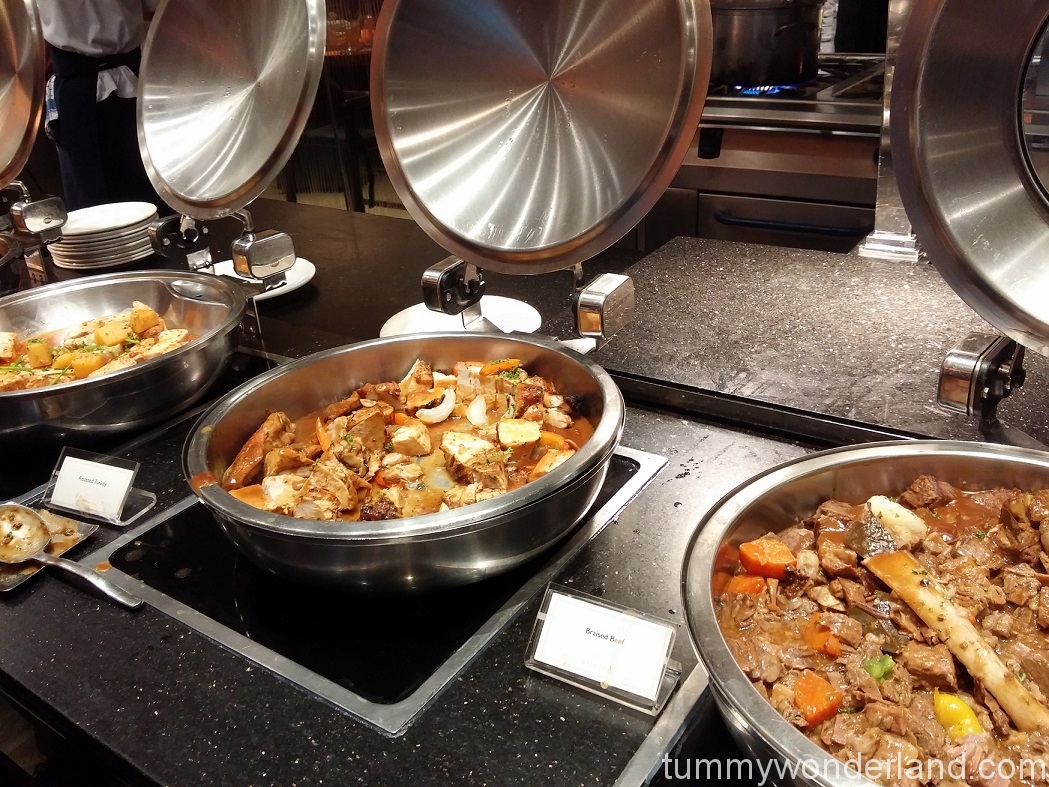 Tuna, Paella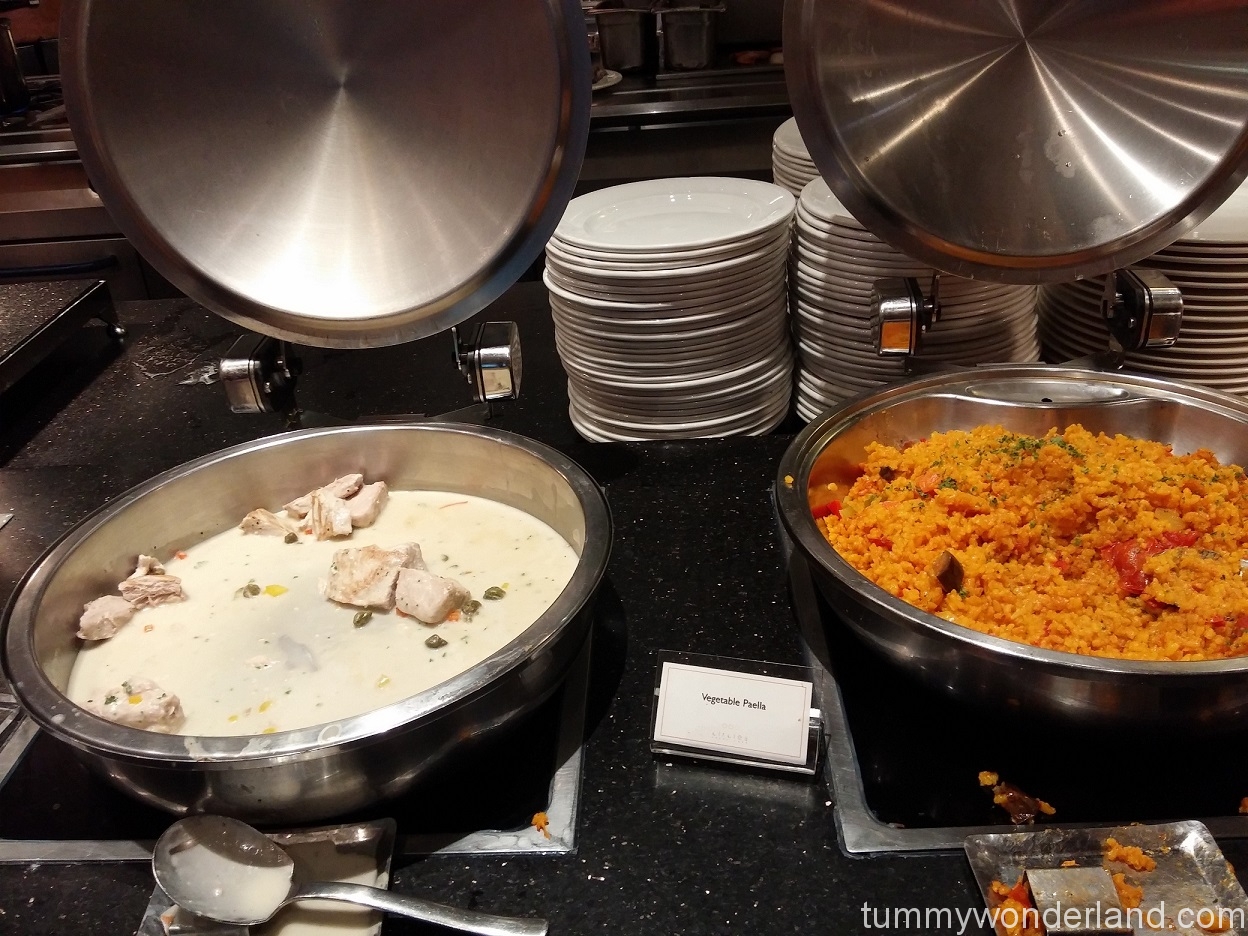 Others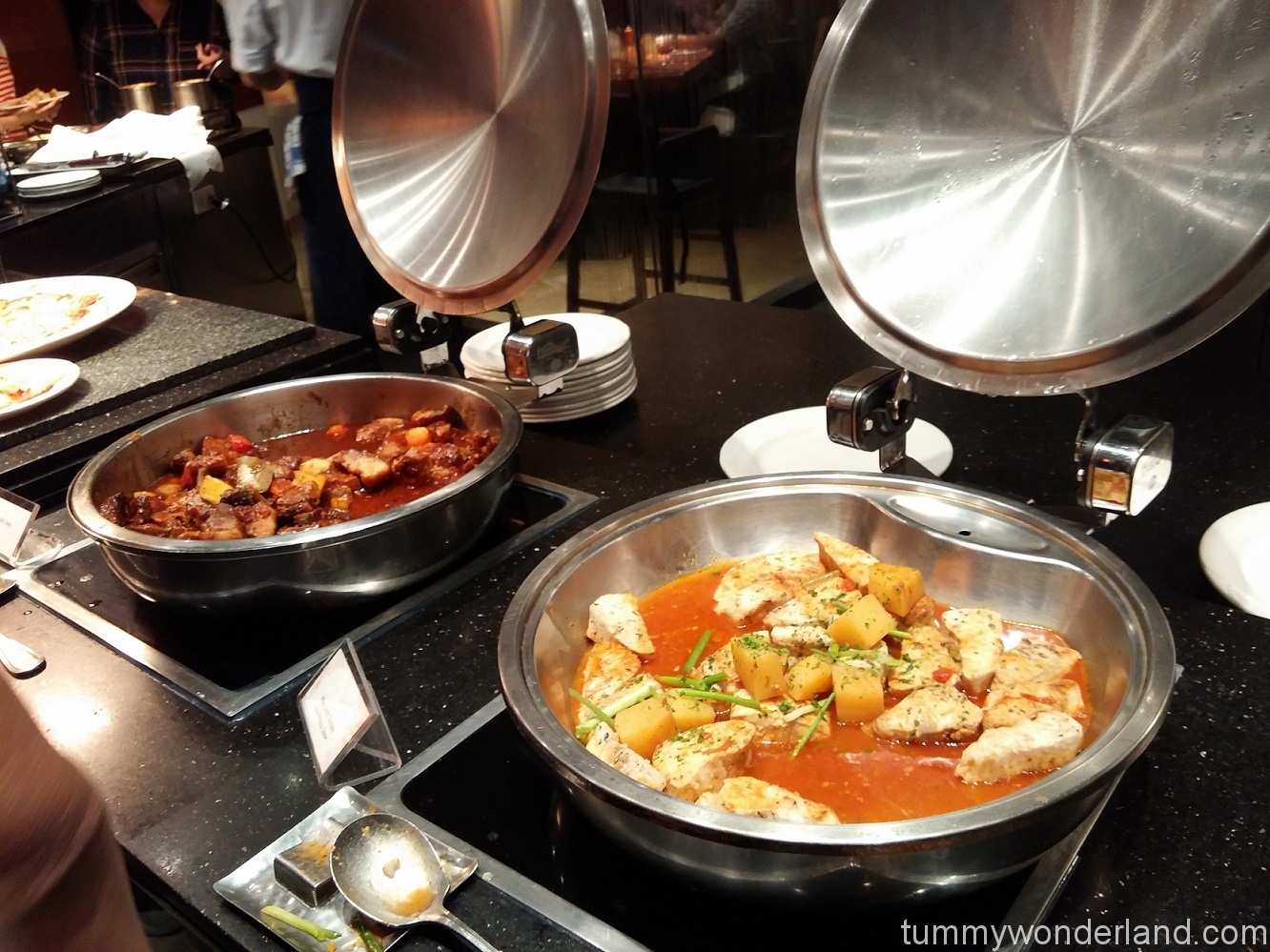 PASTA STATION – They also offer wheat noodles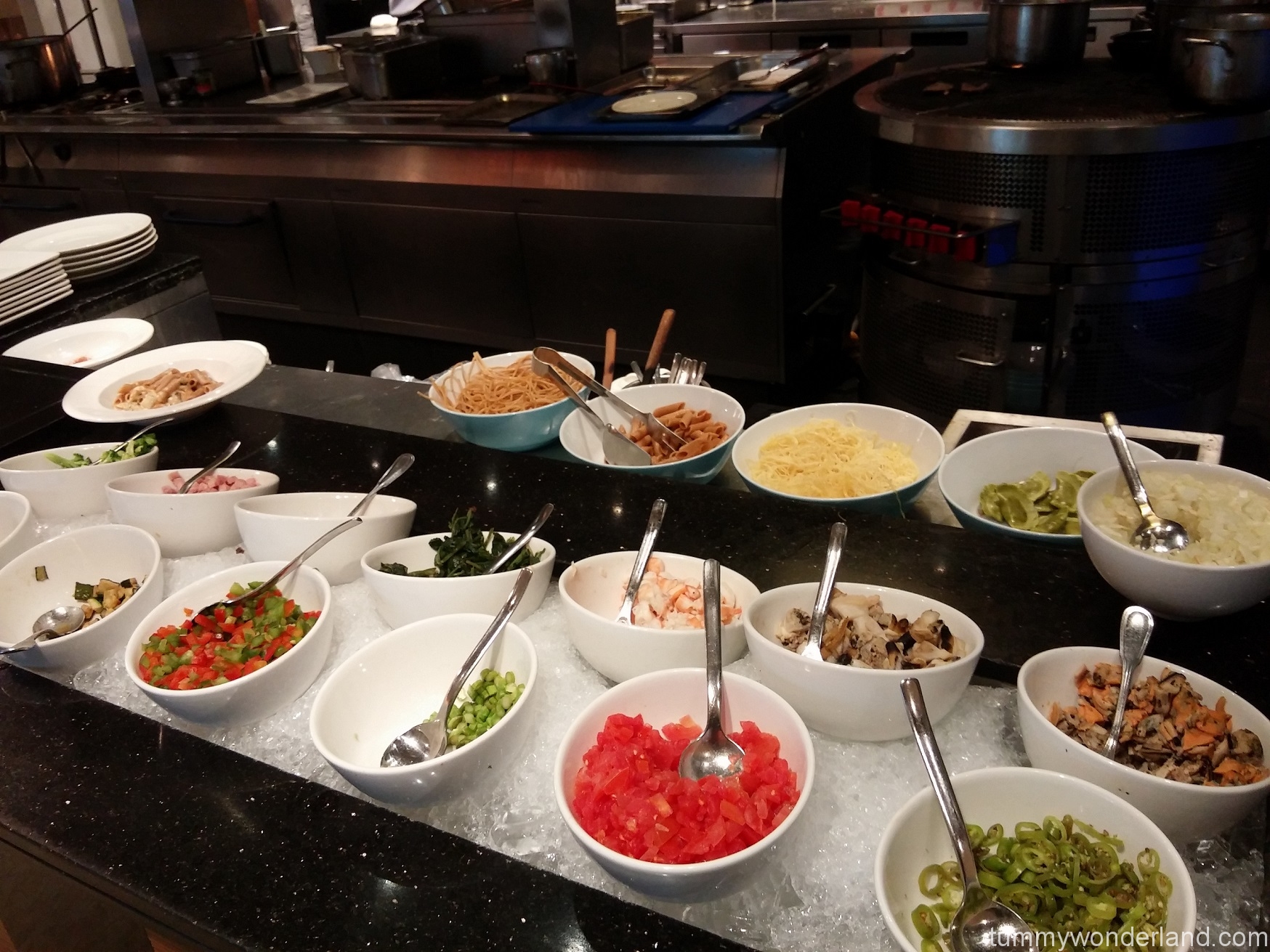 DRINKS ARE NOT INCLUDED IN THE BUFFET PRICE. Additional 125 php for unlimited drinks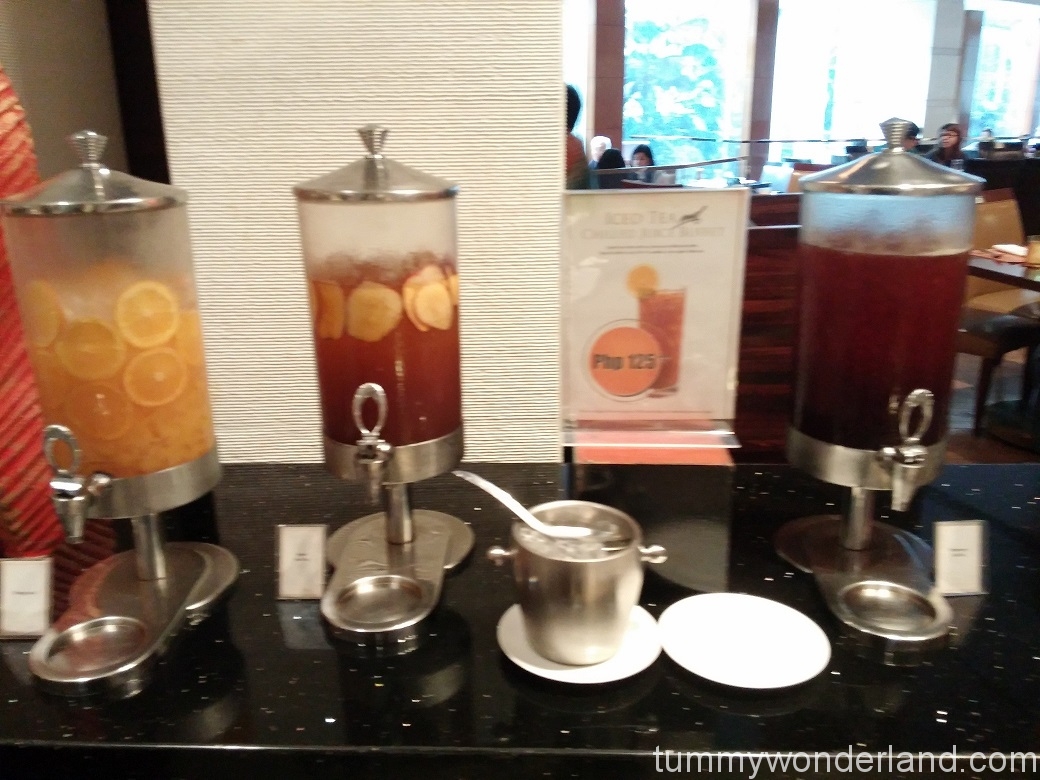 PIZZA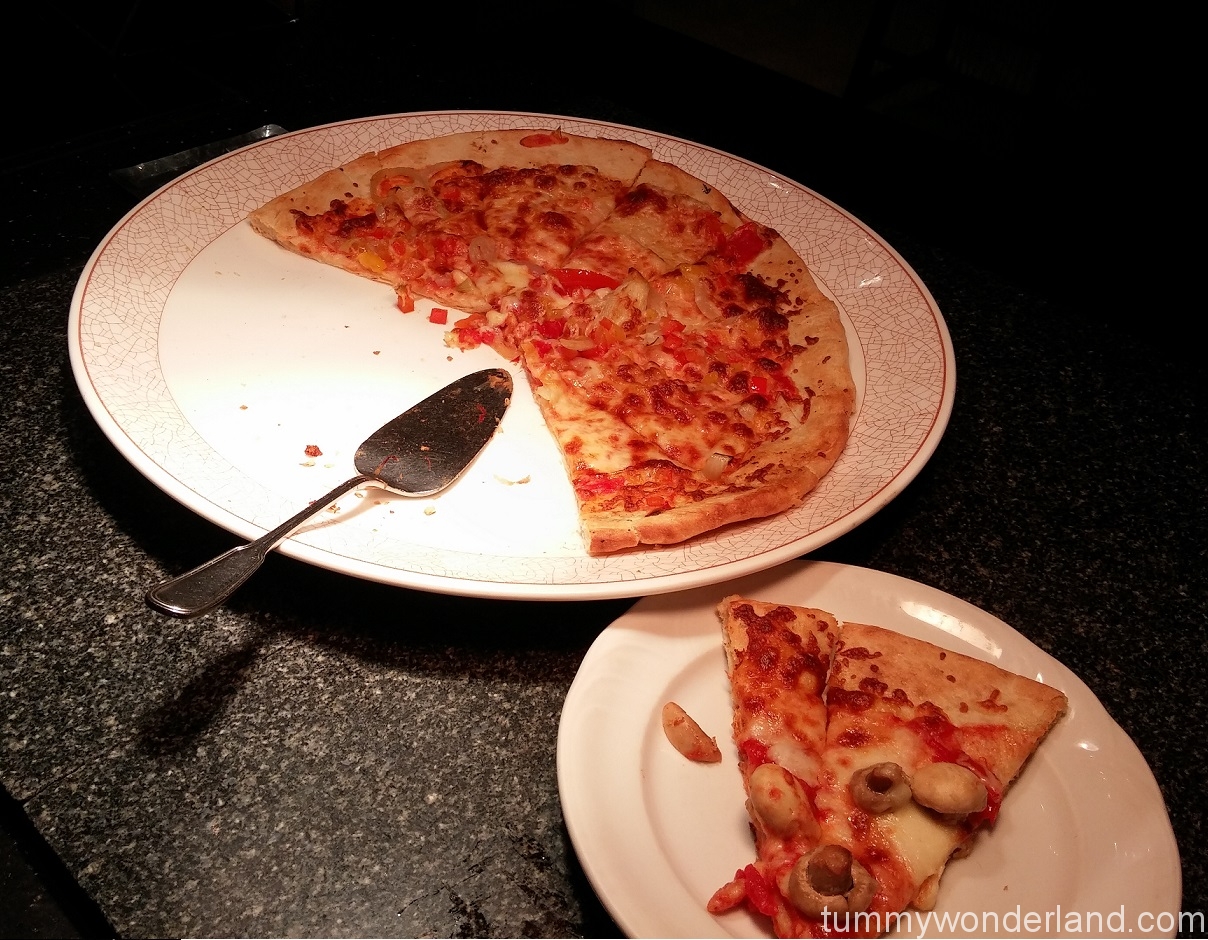 ROAST BEEF
One of the reasons why people come here is for their Roast Beef. Excellent quality and very generous serving portion. You can have it rare or well done depending on your preference. We've tried both but we prefer well done.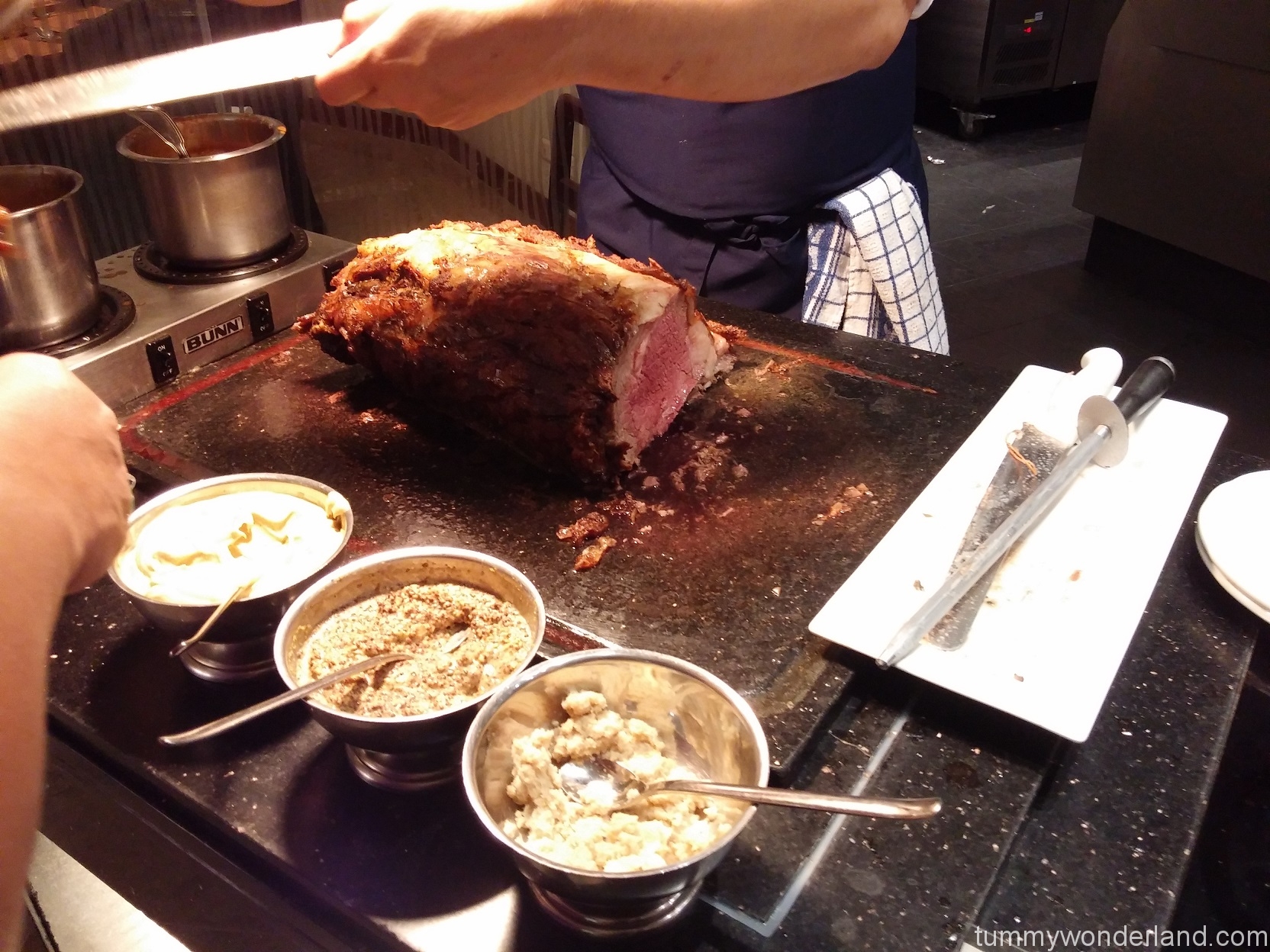 Chinese Station
Roast Duck, Asado, Dimsum
You can also create your own noodle soup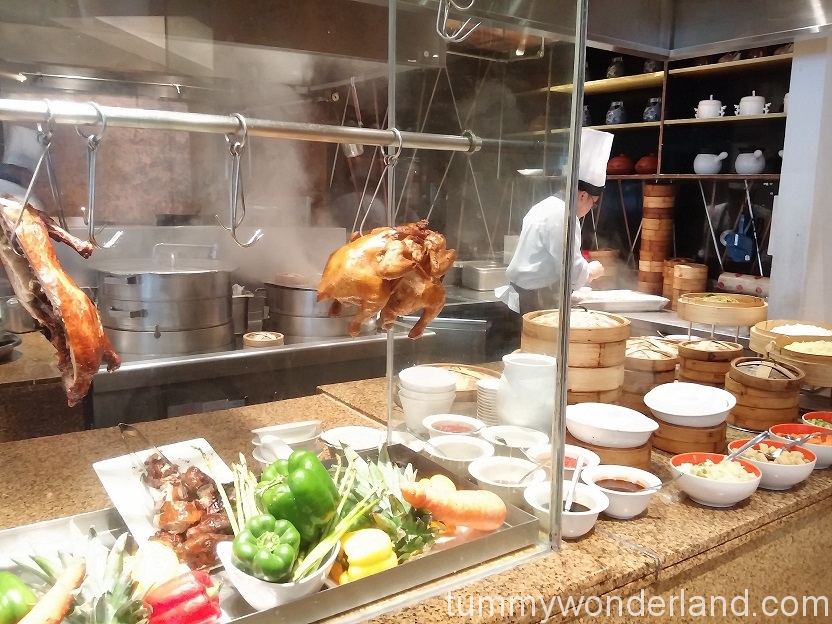 SEAFOODS
Shrimps and Crabs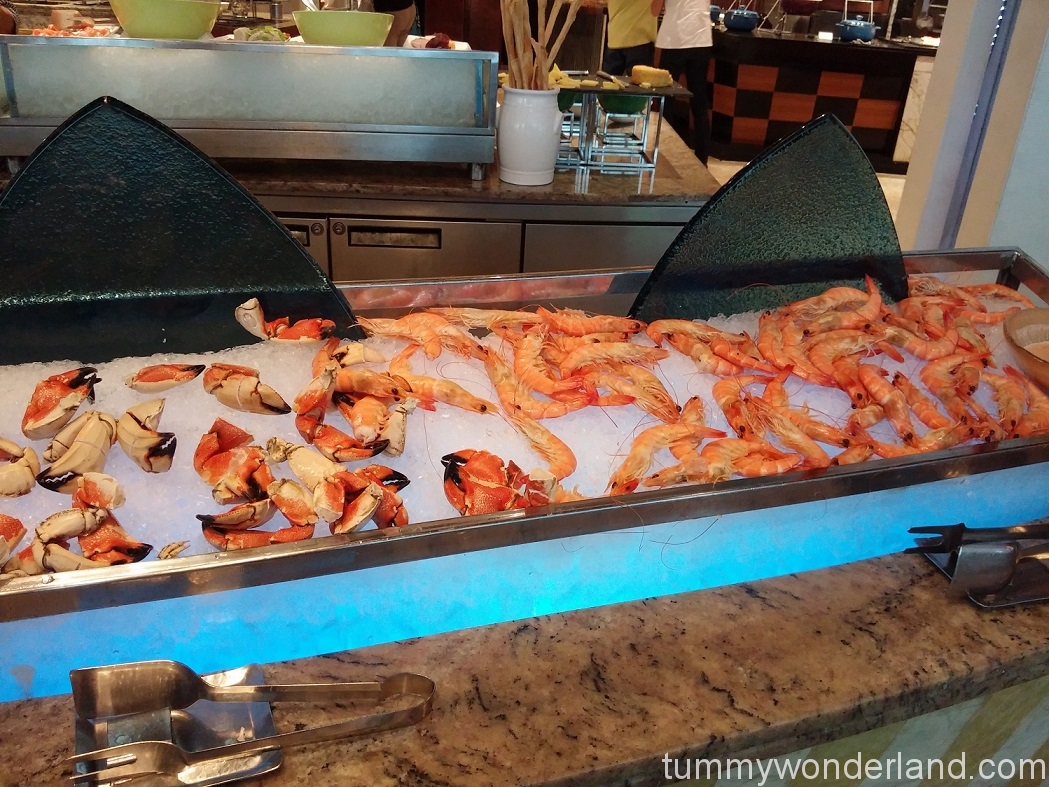 GRILLING STATION- Squids, Fish
This was actually our second visit with their promo. Before the promo was extended, the grilling station offers chicken kebab, sausage and meat. Now, they only offer seafood, mainly fish and squid. We were disappointed to learn that they no longer have the former selections. The grilled sausage and meat were delicious! We really hope they bring them back.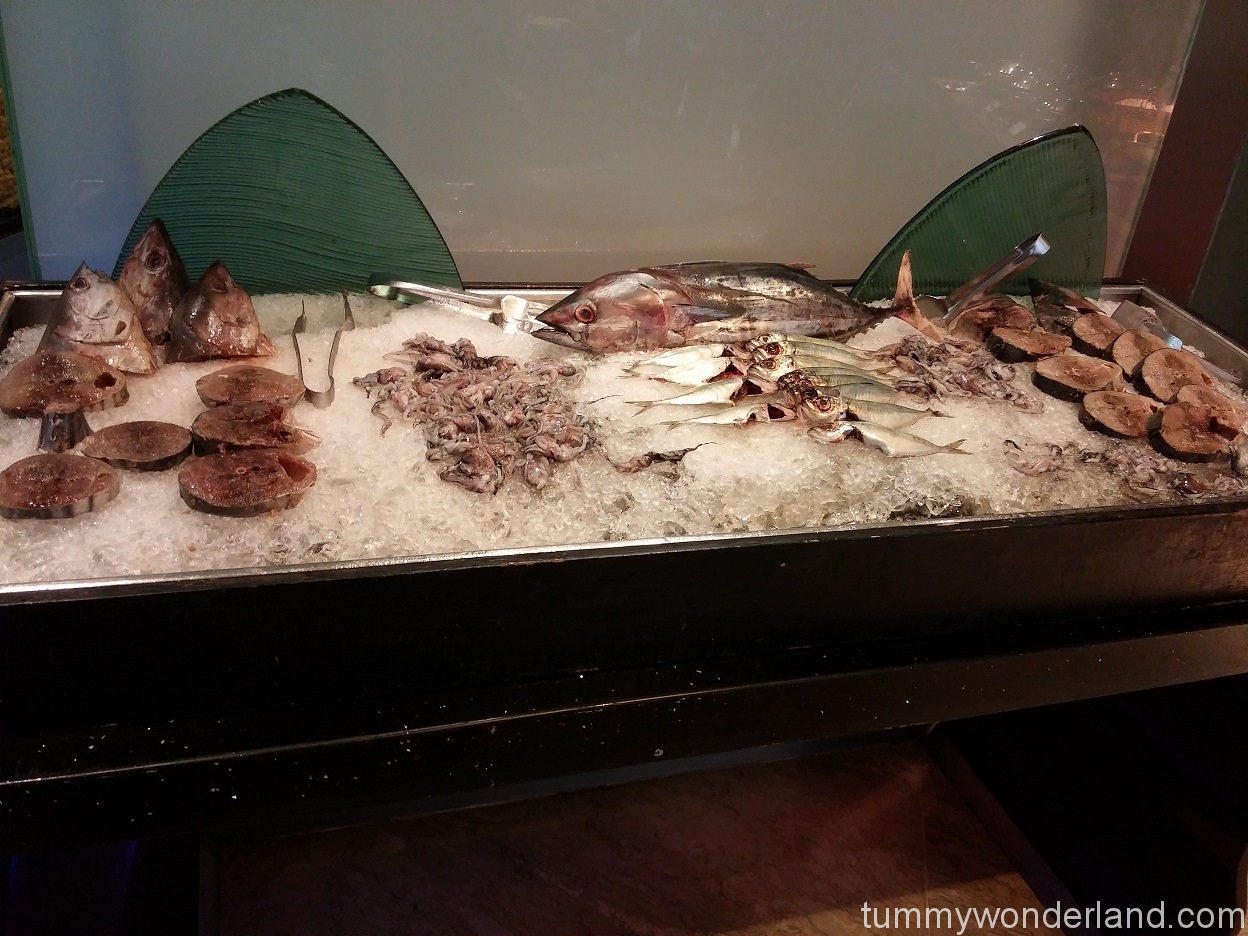 DESSERT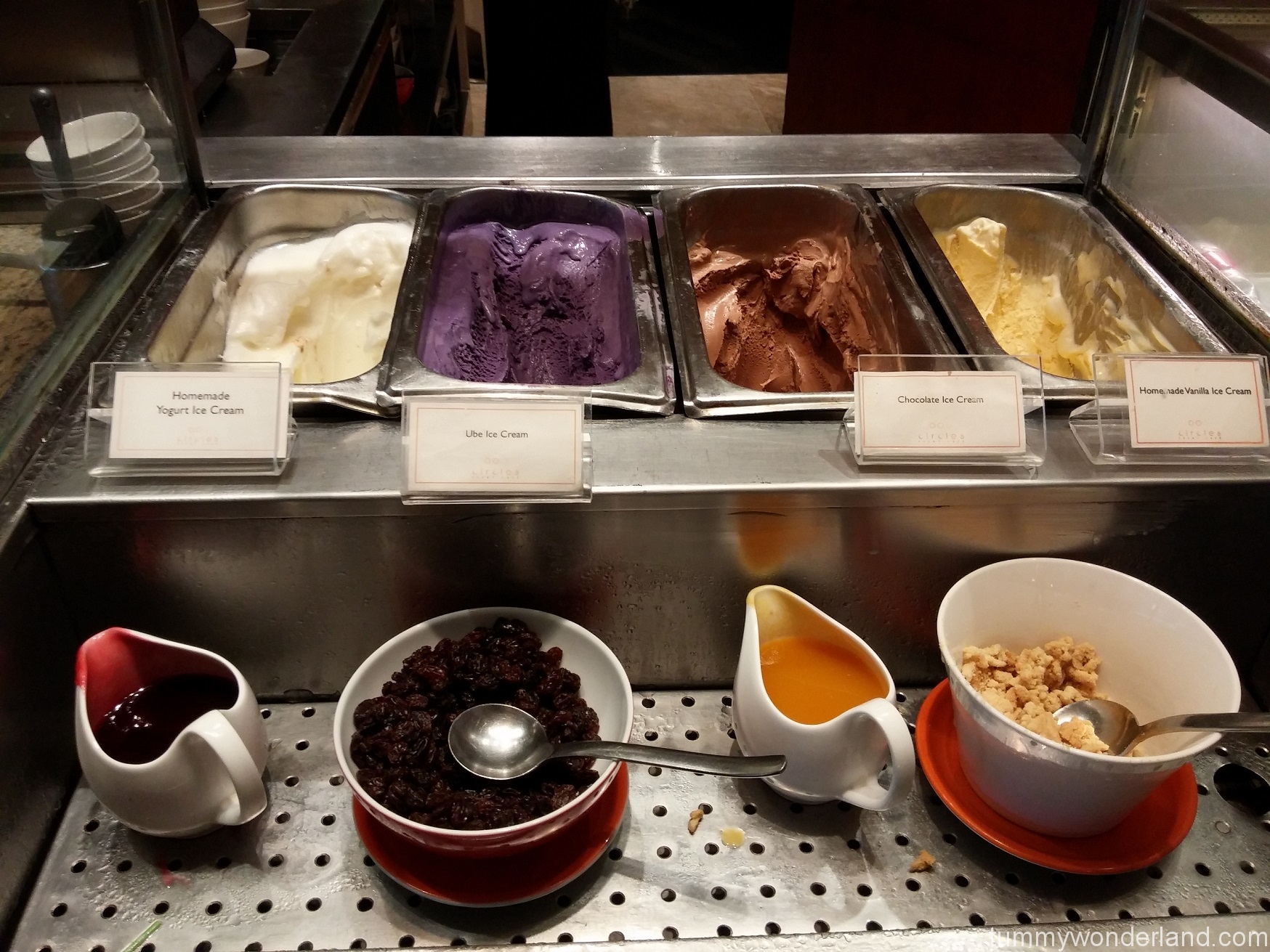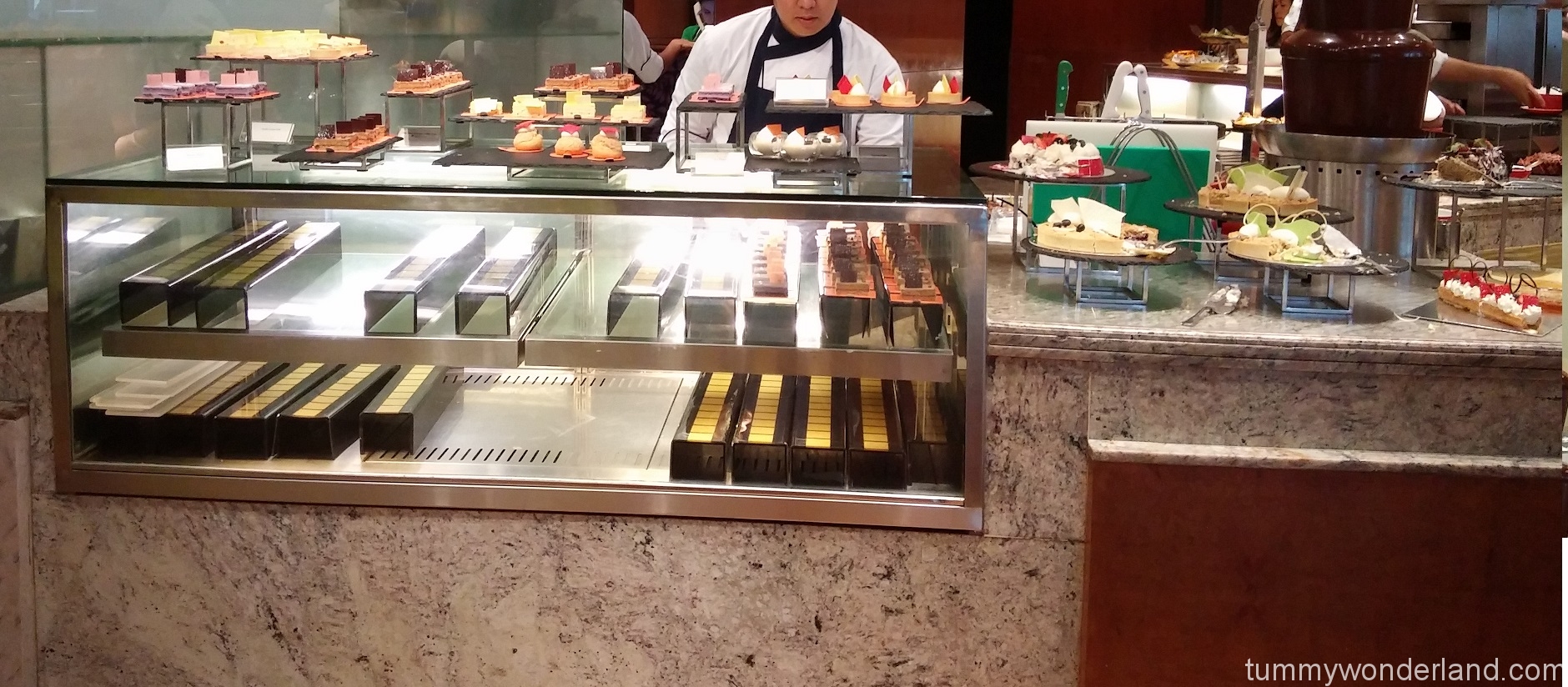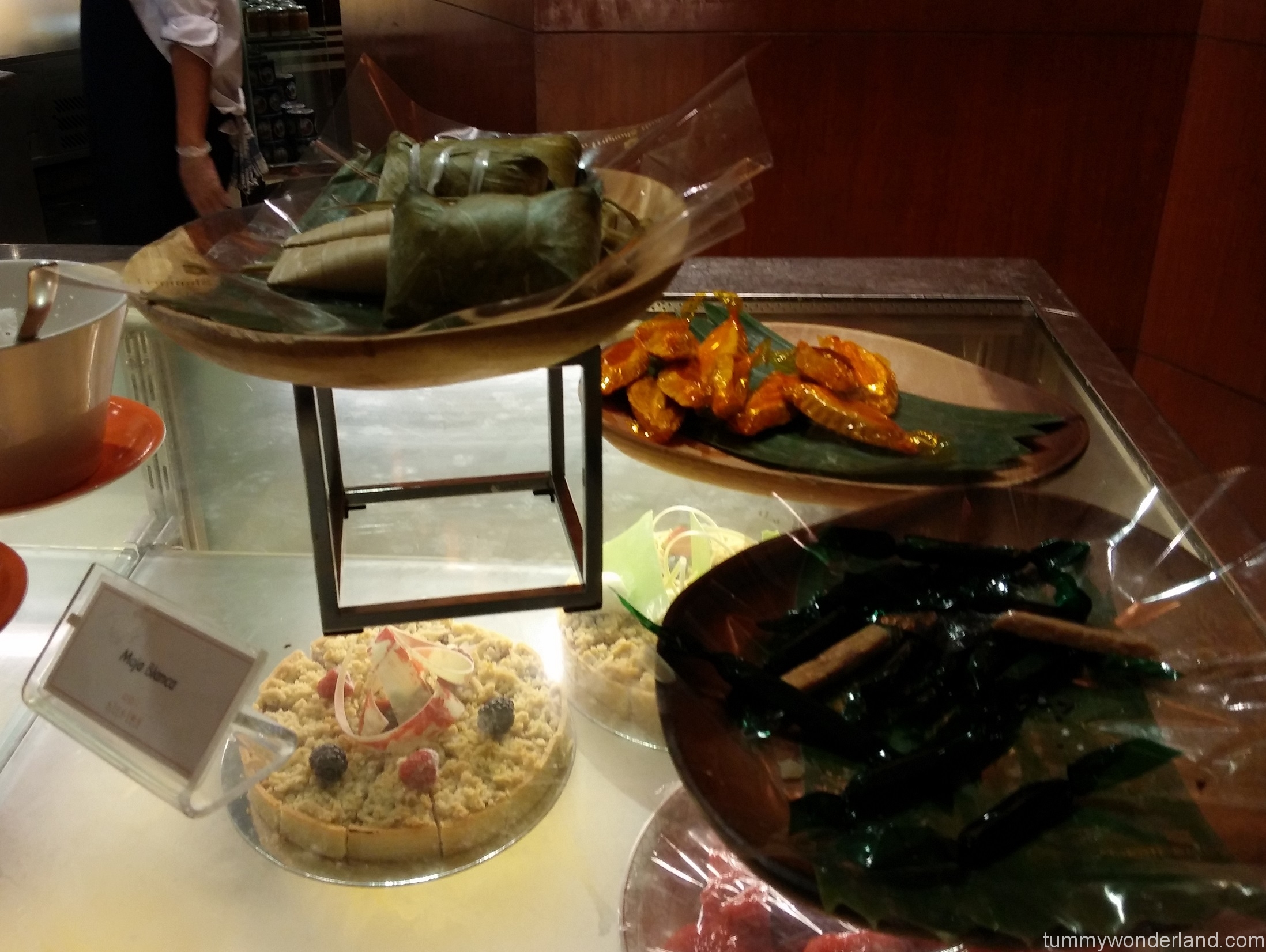 Our Plate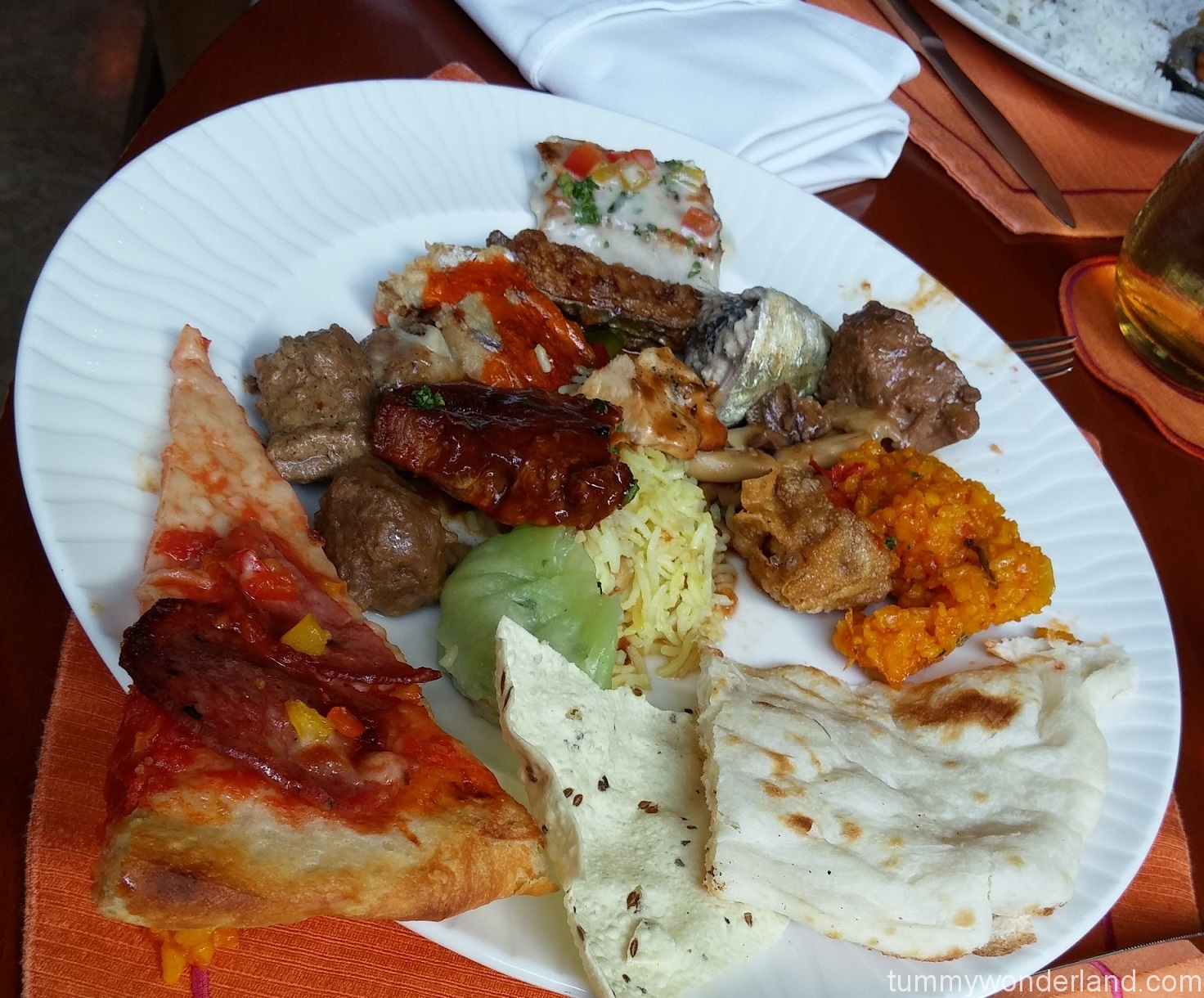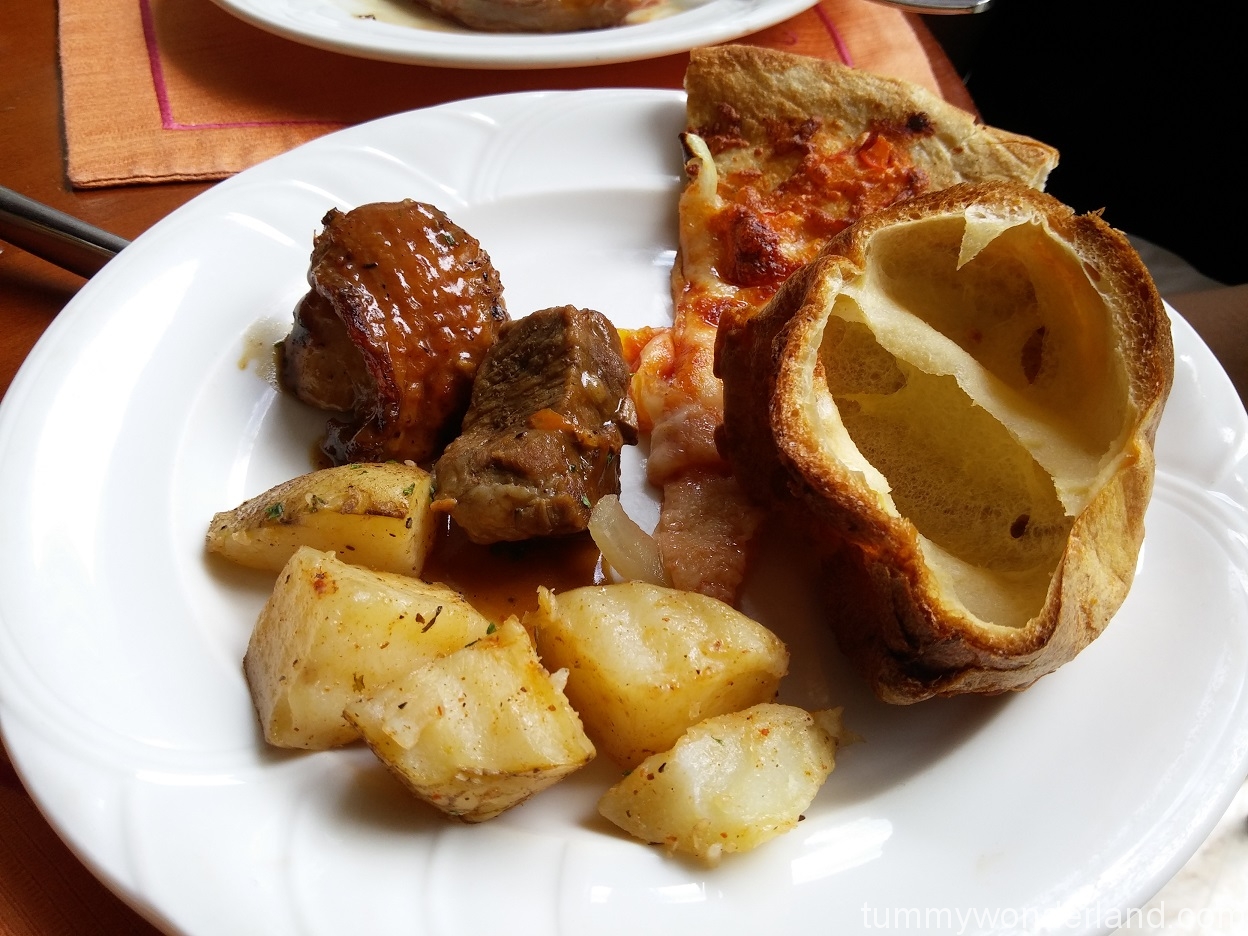 Roast Beef – One generous slice. Yummy but a bit fatty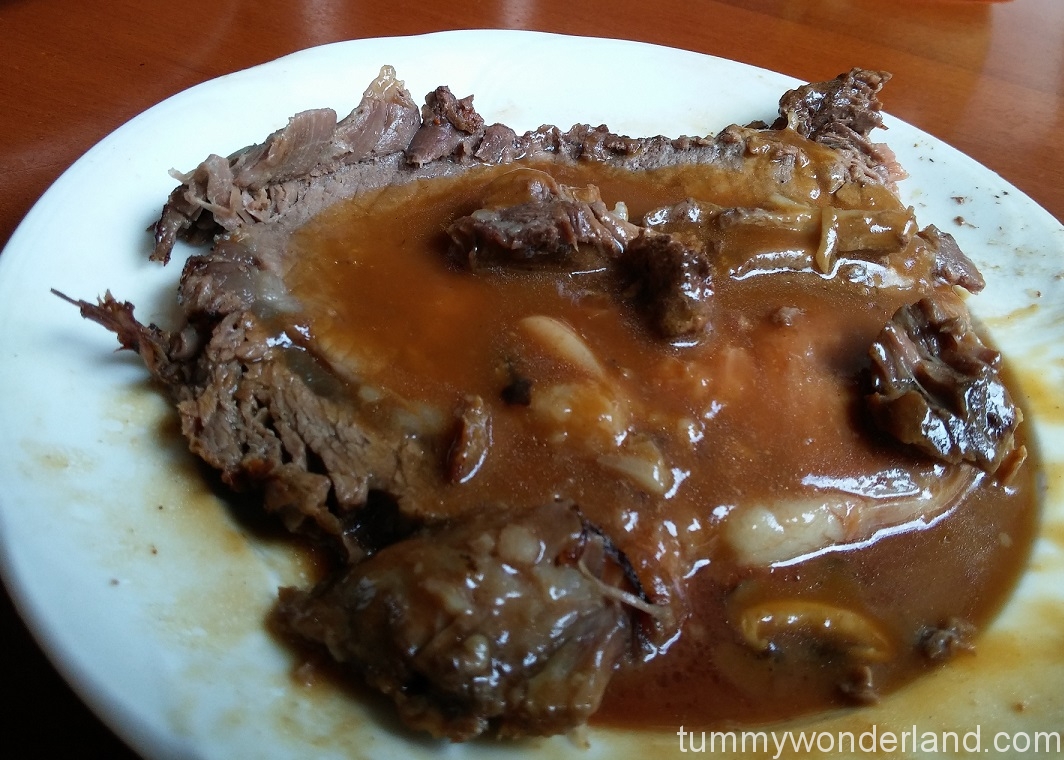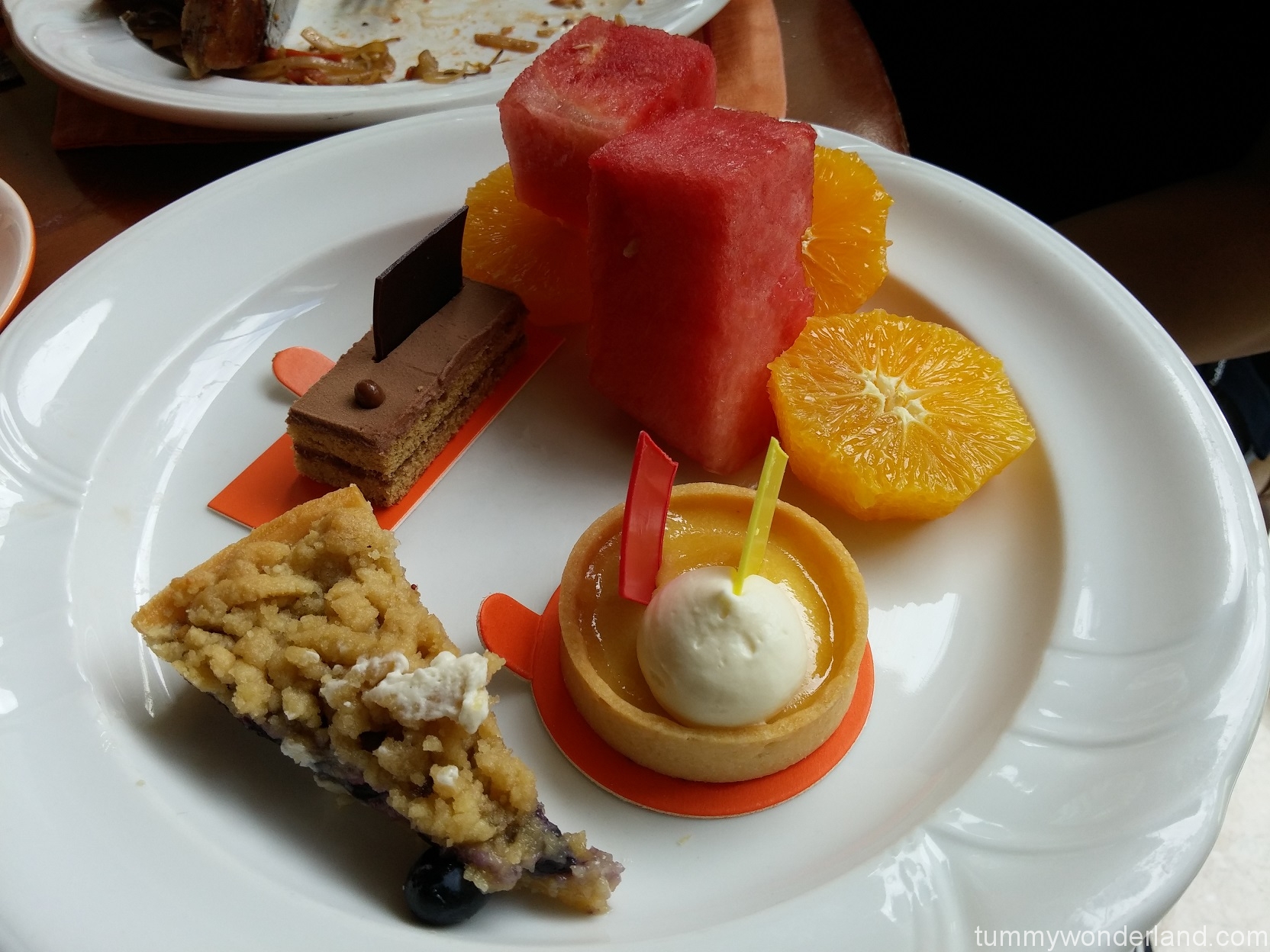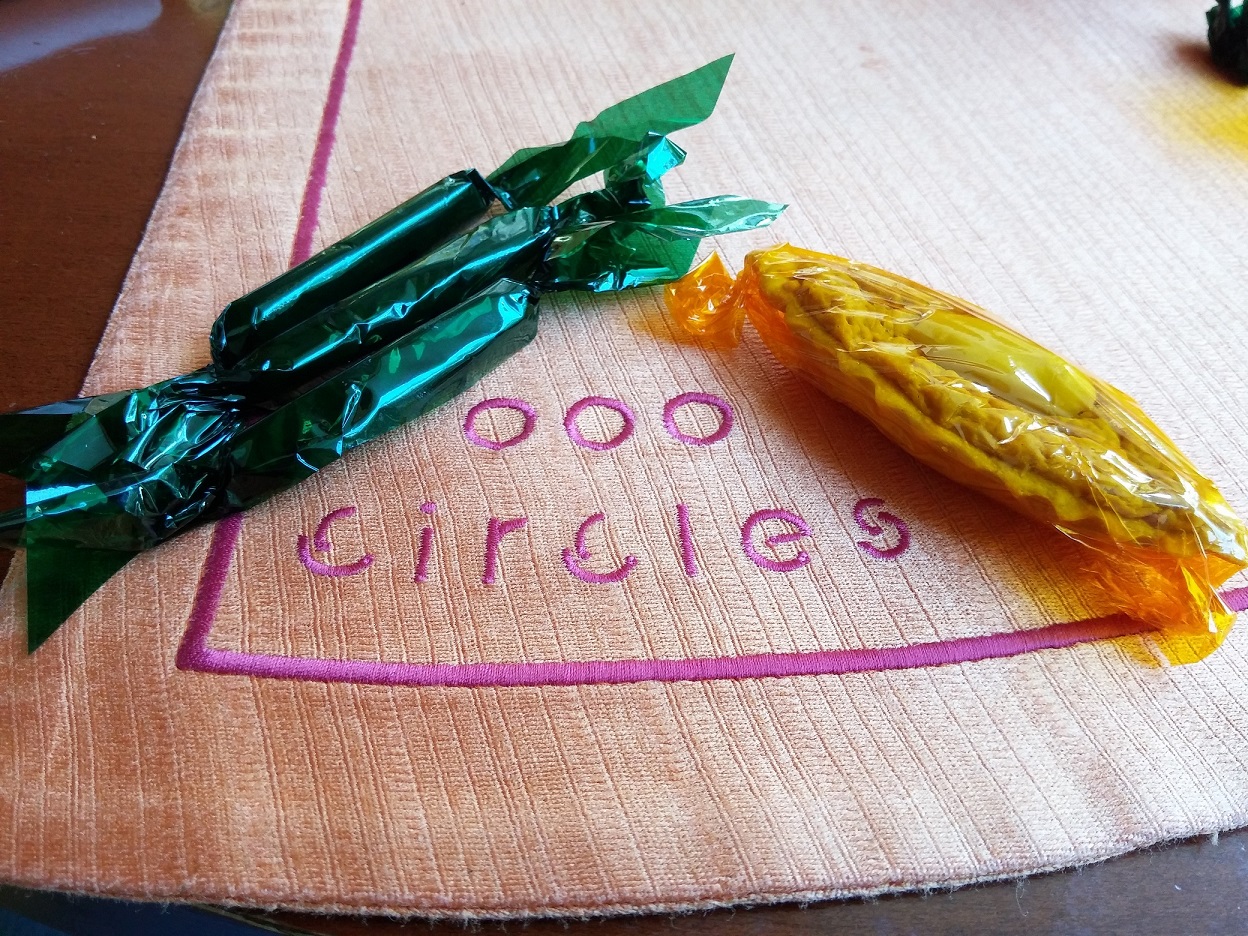 These pastries are really good. Make sure you try these on your visit!
Don't forget to ask for their complimentary coffee 🙂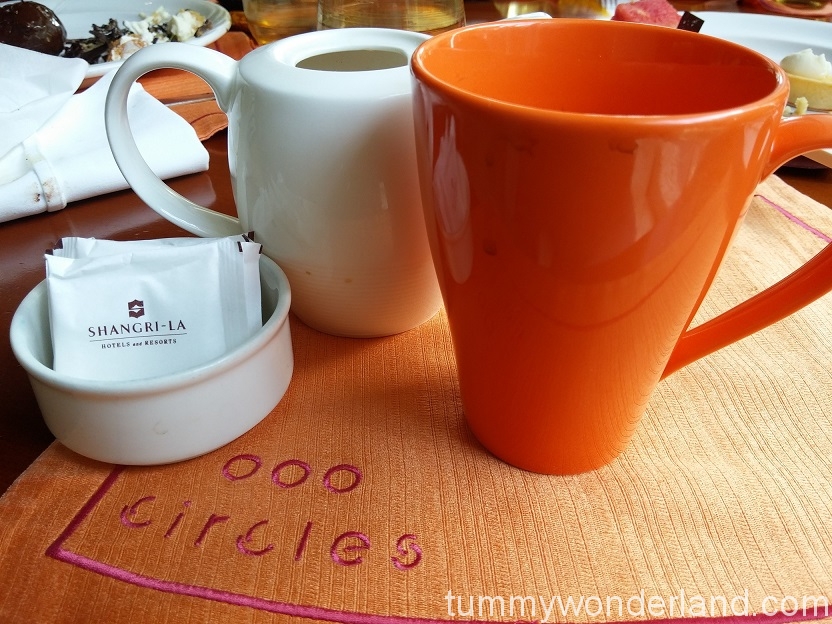 FINAL VERDICT:
We are satisfied with our buffet experience at Circles Makati Shangri-La. We recommend to reserve seats near the windows so you can have a more relaxing time.
They offer quite a lot of fish dishes. We suggest you to skip those and try their Roast Beef and Sashimi first. Trying them would make your visit worth it. We do hope they bring back the old grilling station with sausage, kebab and meat because they were my favorites and the main reason why we came back.
Don't forget to leave room for dessert because unlike other buffets, their cakes are actually yummy!
[yasr_multiset setid=0]
Circles Event Cafe, Makati Shangri-La
Ayala Avenue corner Makati Avenue, Lobby Level, Makati City
Website: http://www.shangri-la.com/manila/makatishangrila/dining/restaurants/circles-event-cafe/
Telephone: 814-2580
Tummy Satisfied!
Diane from TummyWonderland.com
Frequent searches leading to this page
circles event cafe buffet price, makati shangrila circles buffet price, circles event cafe price, circles buffet, circles buffet price