I can't say much about this restaurant. Not that it isn't good, but just by looking at all the pictures below says it all. It is indeed an authentic Korean restaurant. I already raved about this restaurant during our first visit. We ordered the grilled meat again, but this time we had soup and an interesting Korean dish…
Banchan- Among all the Korean restaurants here, this is by far the most generous and many varieties of appetizer. My favorites are the potatoes and peanuts!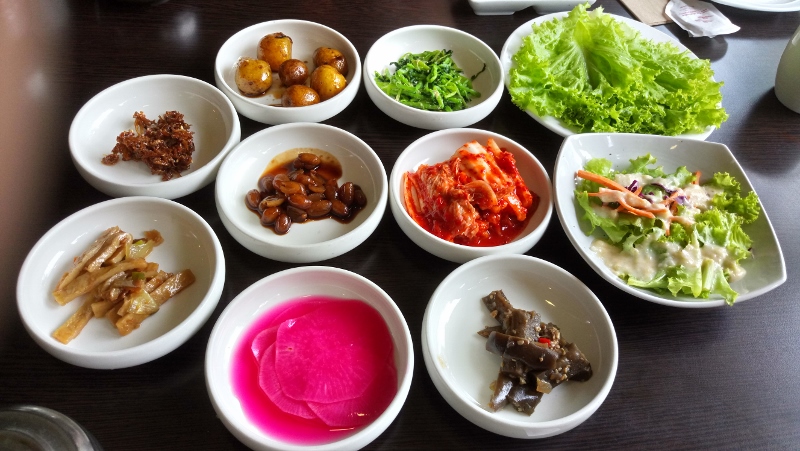 Yes! The two below are also free. As long as you ordered 2 kinds of meat grillings, they are all included.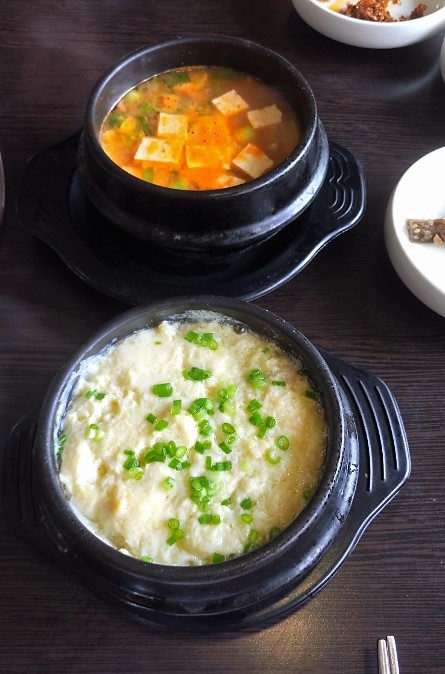 HAEMUL PAJEON ( Php 350)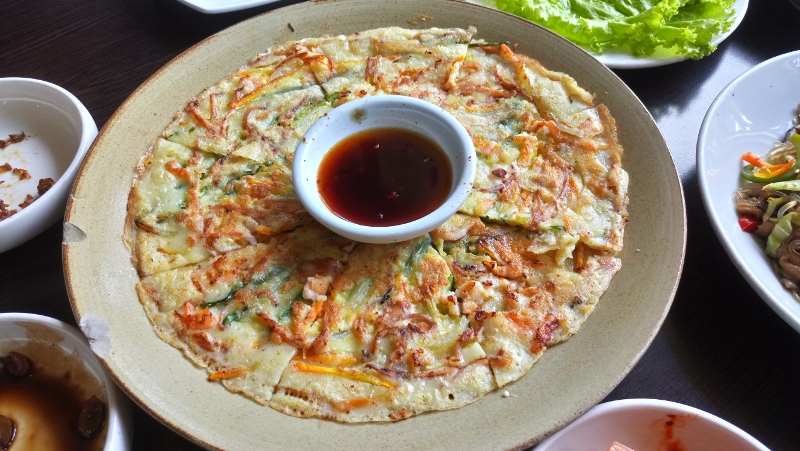 Korean style seafood pancake with seafood. Their version is thin and crispy.
The charcoal grill menu is pricey but worth it. We ordered one with marinated.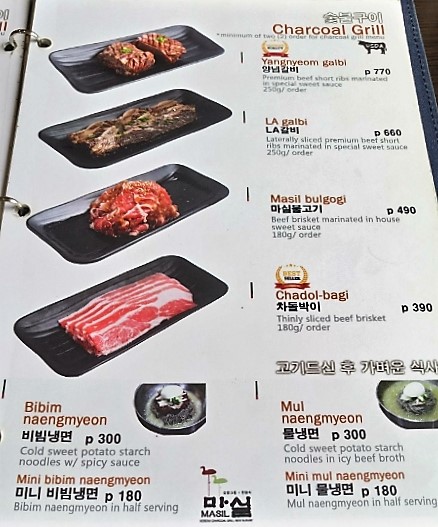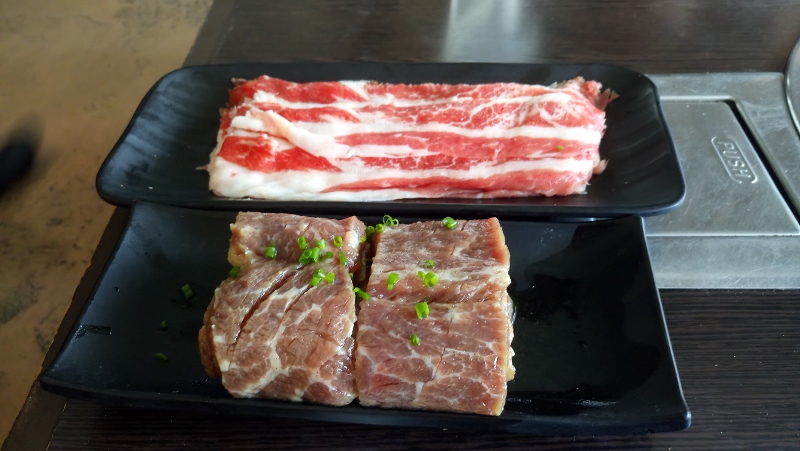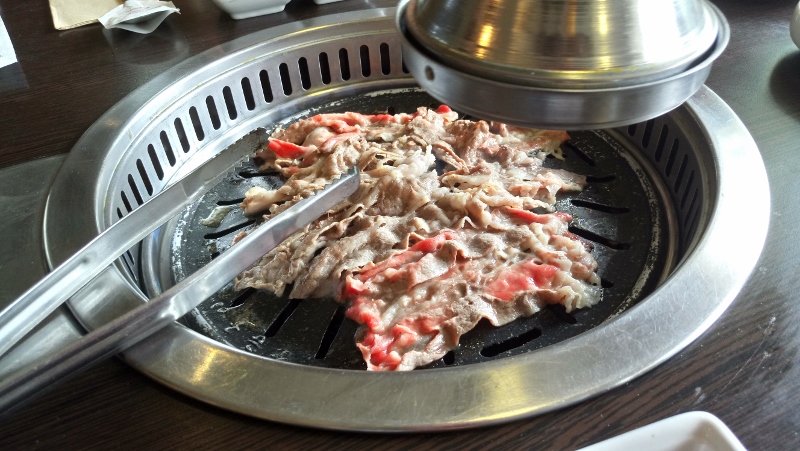 Simply delicious! The true taste of meat.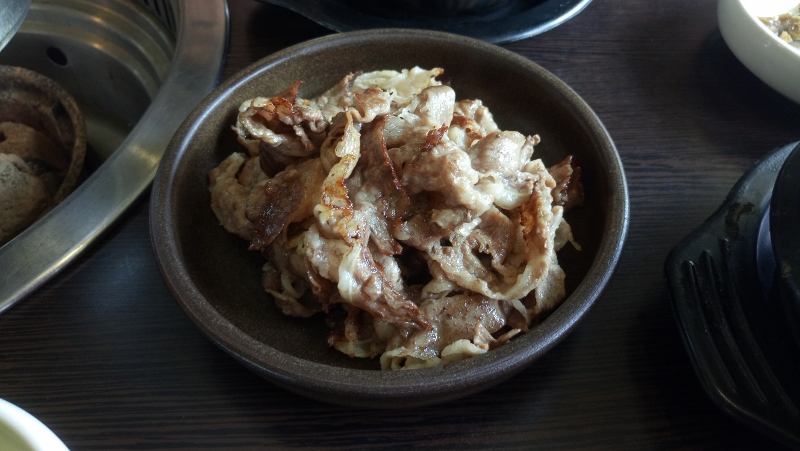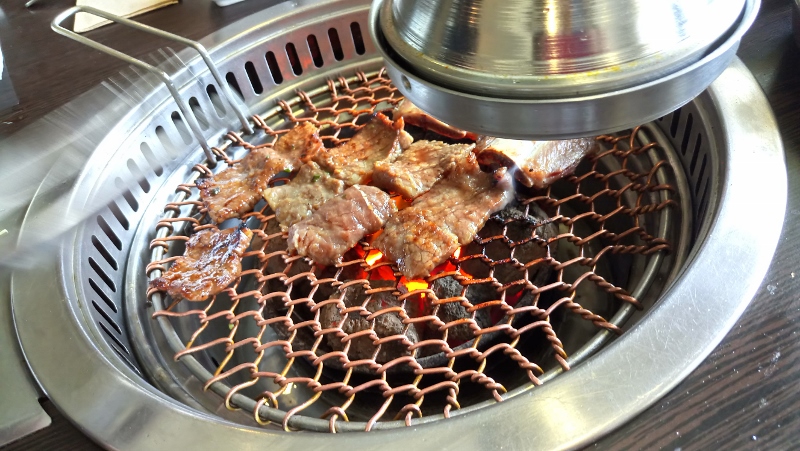 This one is also recommended. Delicious!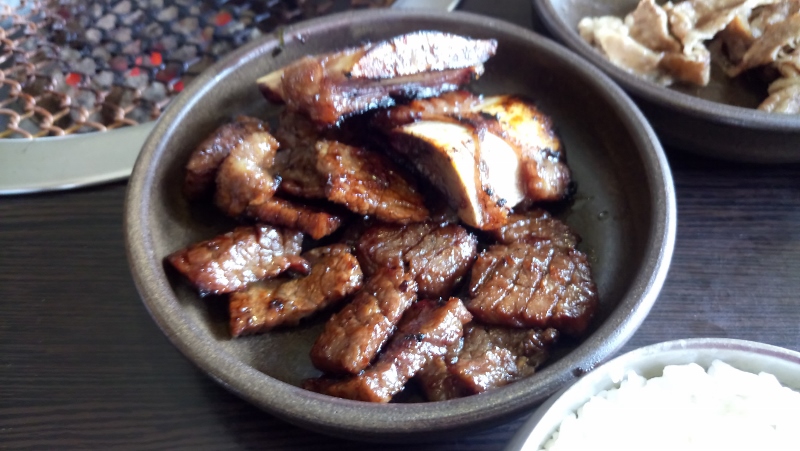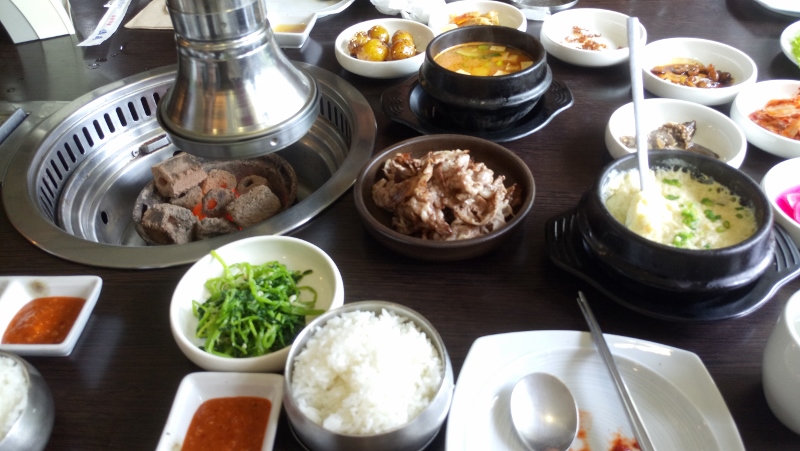 NAENGCHAE JOKBAL (Php 1,100)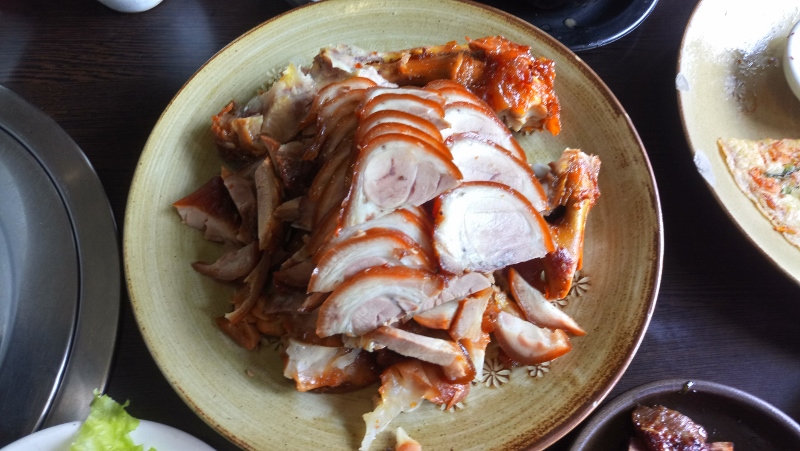 Jokbal is cooked and seasoned pig trotters. Masil's variation is the Busan-style jokbal, which is served cold and garnished with chilled vegetables and apples.
It was very unique and new to us. They teach us to wrap it in lettuce together with the assorted vegetables. It was a bit fatty and bland for me at first. But, as we munched into it. It was enjoyable.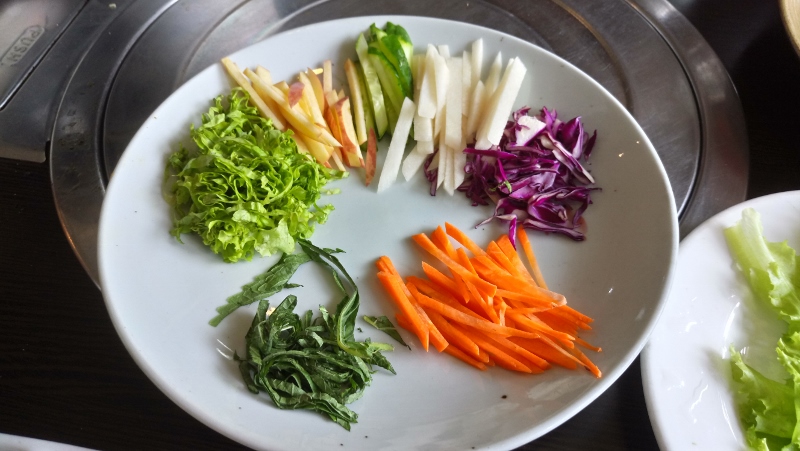 The menu said that it comes with mustard sauce. We're guessing it was this one: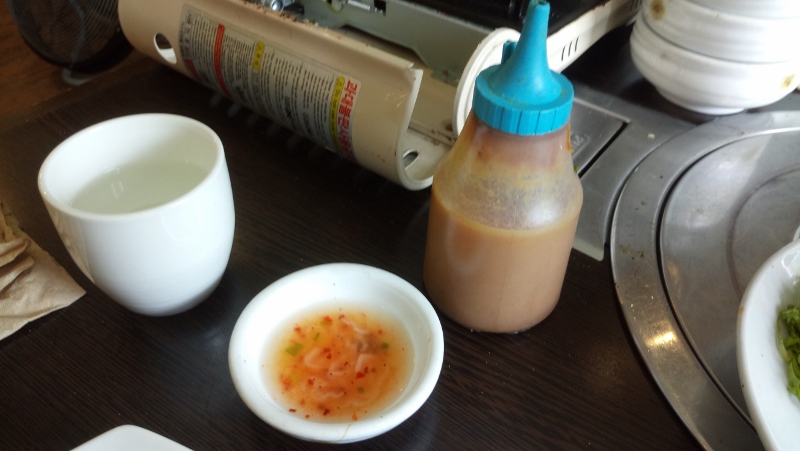 GAMJATANG ( L-Php 1,200)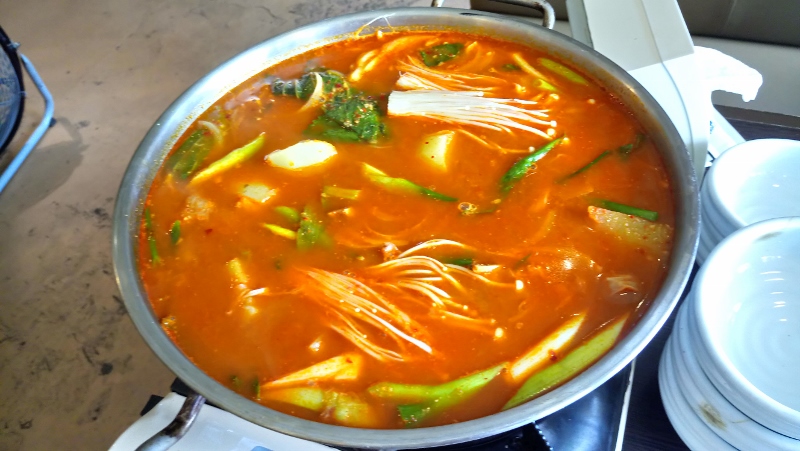 We usually order for the Budae Jigae ( Sausage stew with ramyeon). We tried the spicy pork bone soup this time and we like it! The broth is so good with rice. It also has pork bone, which you can eat. It was a huge serving.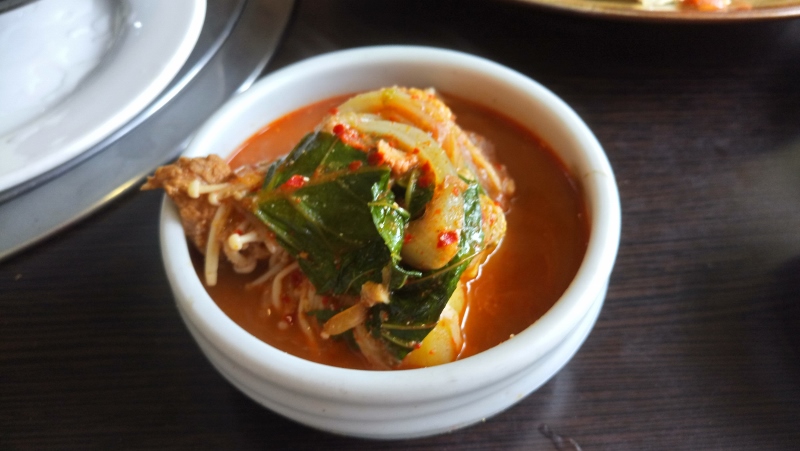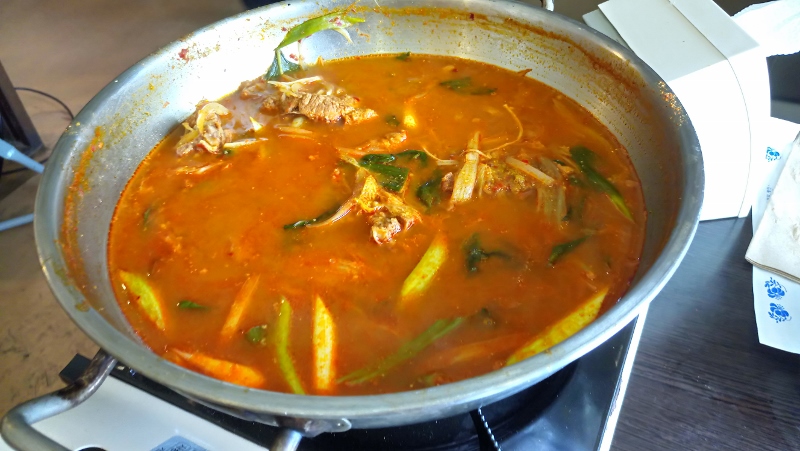 FINAL VERDICT:
[yasr_multiset setid=0]
PASIG CITY RESTAURANT
100 Oranbo Drive, Oranbo, Pasig City
Telephone: 246-9069 (ext:445)
Opening Hours: 11 AM to 3 PM, 5 PM to 11 PM
Tummy Satisfied!
Diane from TummyWonderland.com
Frequent searches leading to this page
masil ortigas, masil korean, masil, masil oranbo, masil korean restaurant