Credit card companies offer their exclusive promos so cardholders get to enjoy discounts on some selected restaurants. My father got a text from BDO that Shang Palace gives 50% off of the total bill using BDO Visa Platinum for a minimum of Php 5,000 for dine in customers for a limited period.
I often heard Shang Palace from my friends when they have celebrations or family gatherings. My family decided to try this restaurant and enjoy the promo.
Shang Palace offers exceptional modern Cantonese cuisine. As you enter, you can feel that the restaurant is indeed in a five star hotel. You can see glittering crystal chandeliers and intricate wooden latticework on the walls, very fancy! They also have function rooms for special occasions.
We were given tokwa in sweet and spicy sauce while we wait for our food. It's addicting and they keep on refilling it.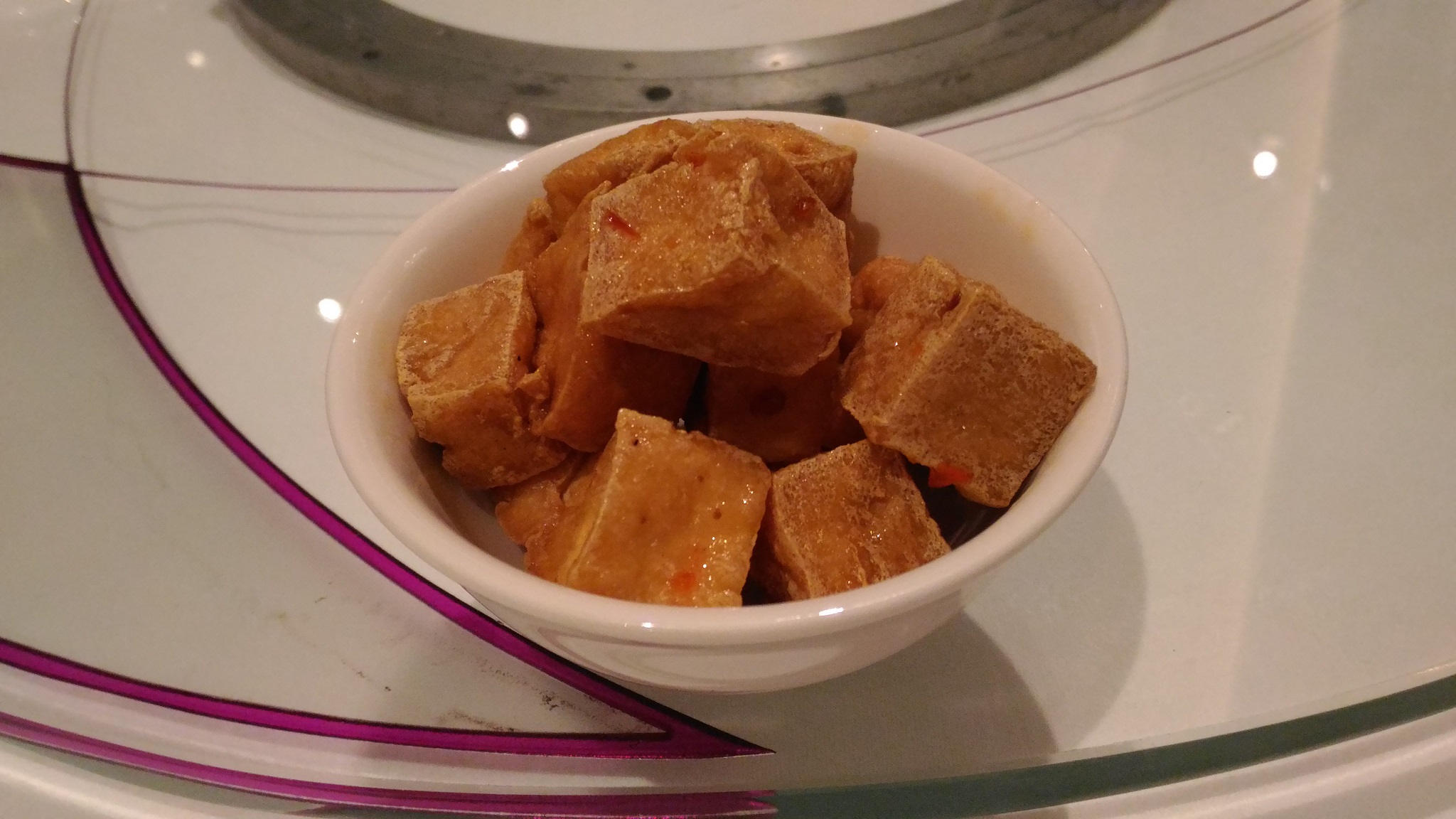 SUCKLING PIG COMBINATION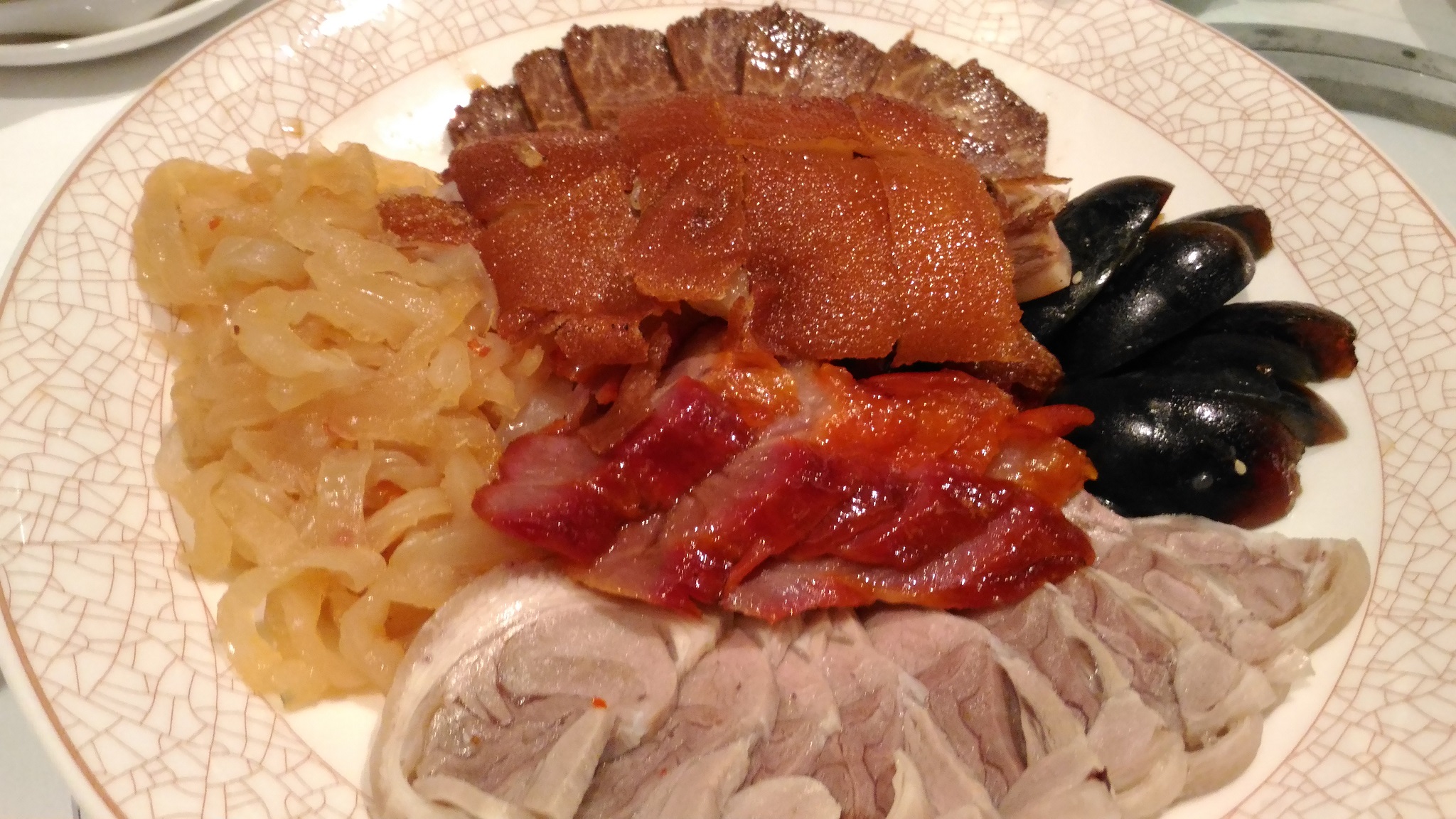 The traditional Chinese appetizer: Jelly fish, suckling pig, asado, century egg and others
BRAISED SPARERIBS WITH BITTER GOURD ON CLAY POT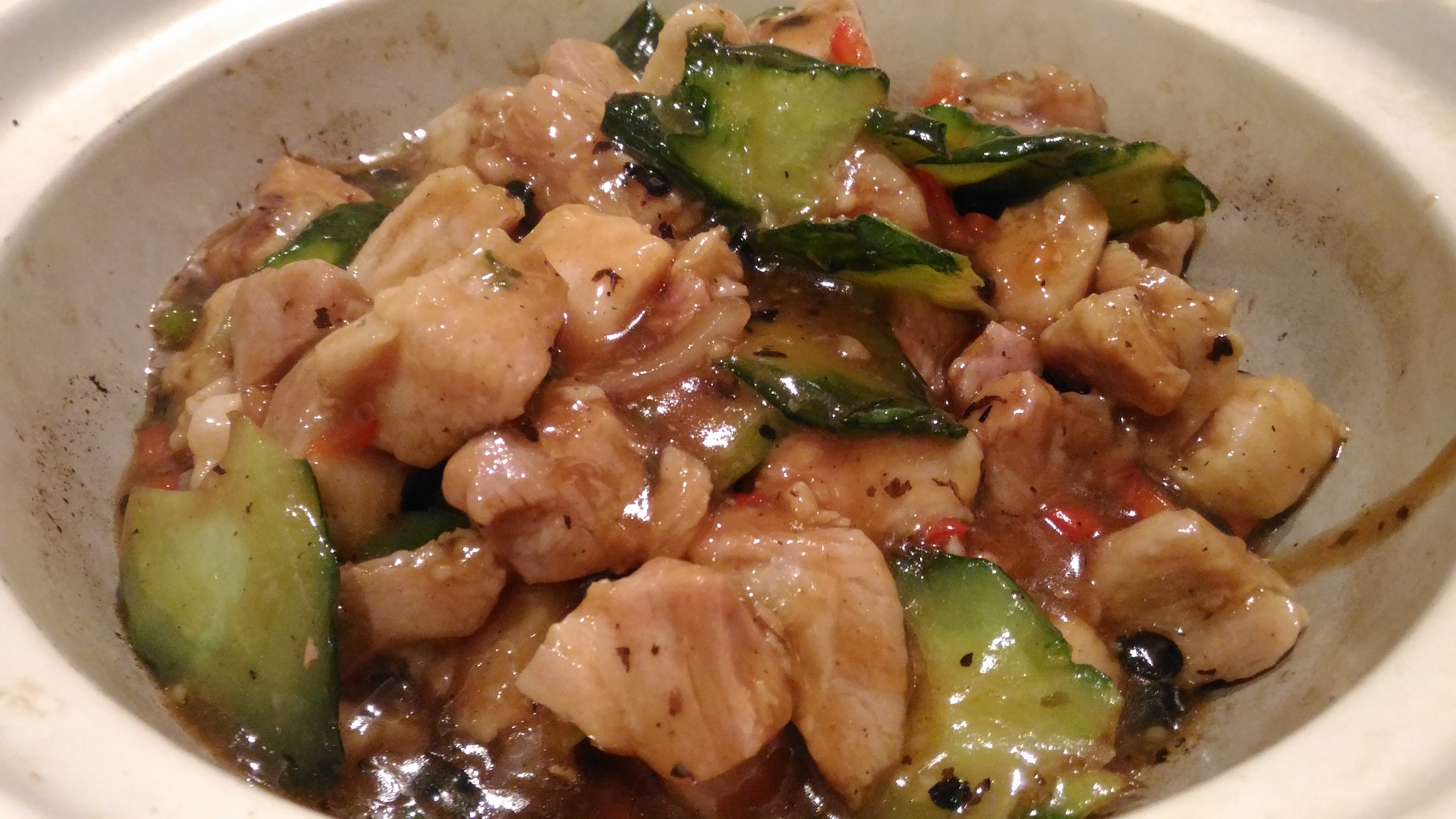 This is simply spareribs with taosi and ampalaya, but somehow the taste is superior! The spareribs are soft and tender. The aroma is appealing and not the usual taosi we have at other restaurants.
BRAISED BEAN CURD PUFF PASTRY FILLED WITH ASSORTED VEGETABLES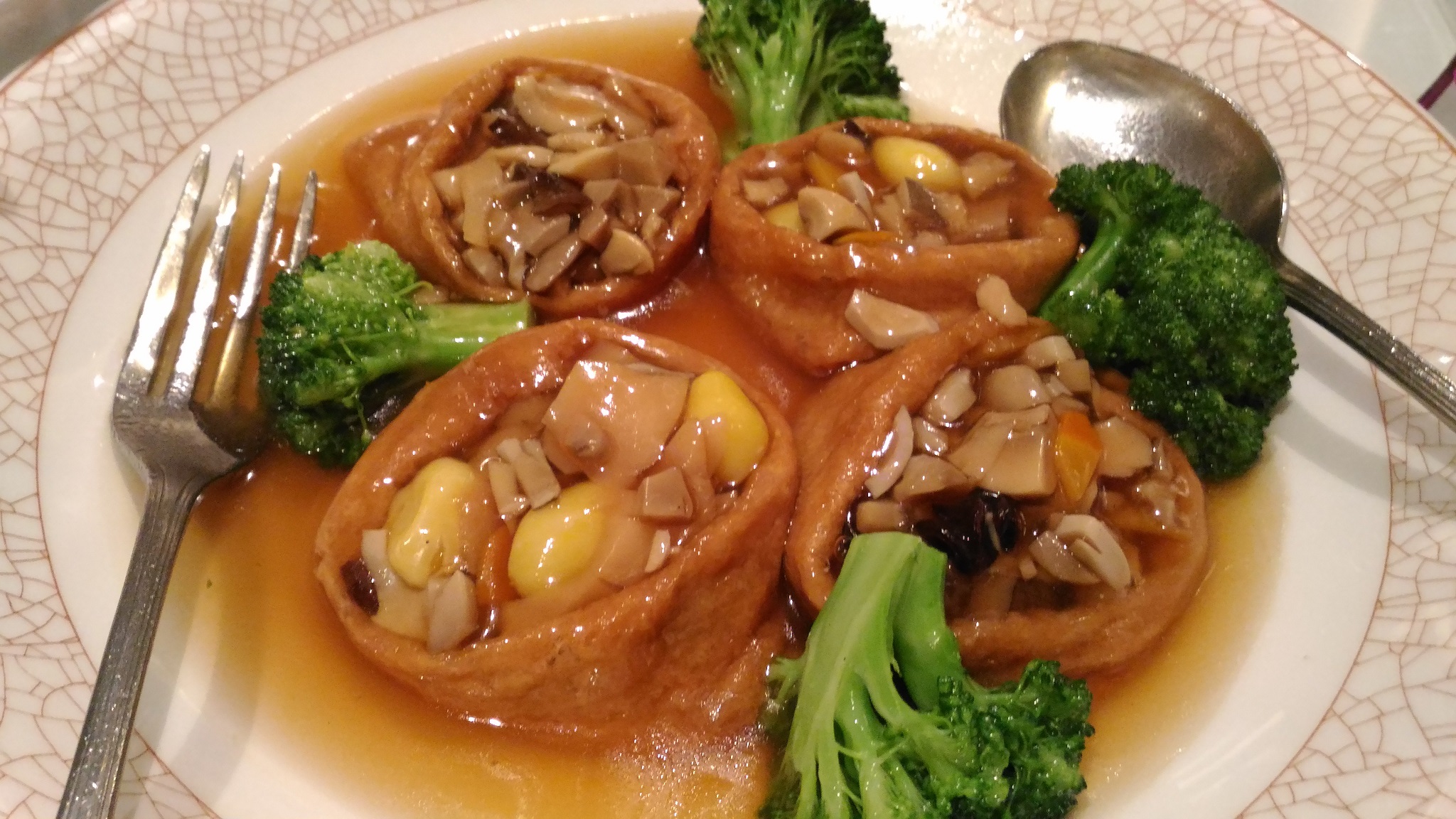 This dish is very unique. The diced vegetables are wrapped in bean curd skin. This is new to my taste!
CLAY POT CHICKEN WITH CHINESE WINE, VINEGAR AND BLACK SOYA SAUCE
The chicken is very juicy and the sauce also has a unique aroma and taste!
SHANG PALACE YANG ZHOU FRIED RICE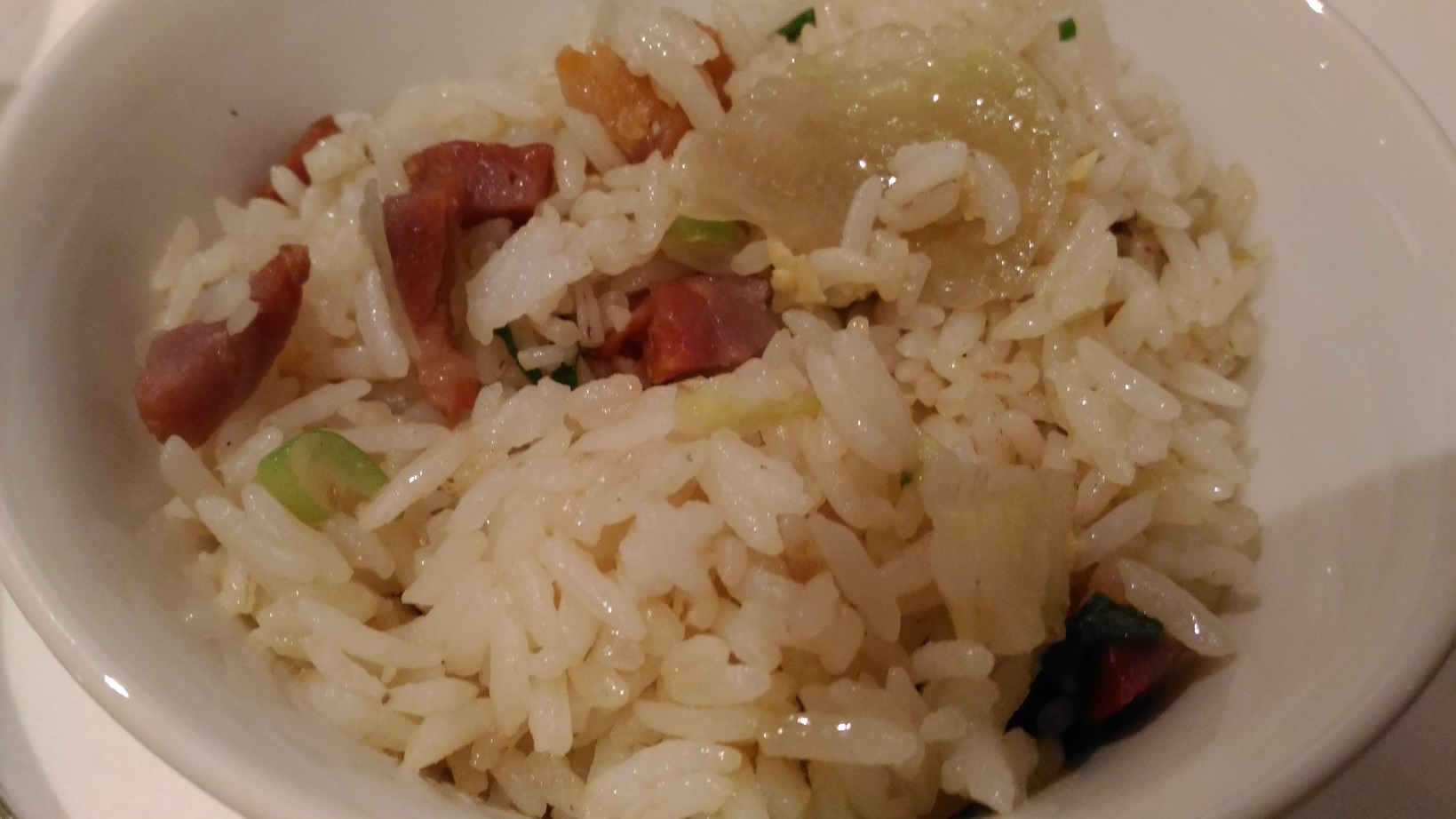 STIR-FRIED E-FU NOODLES WITH CRAB MEAT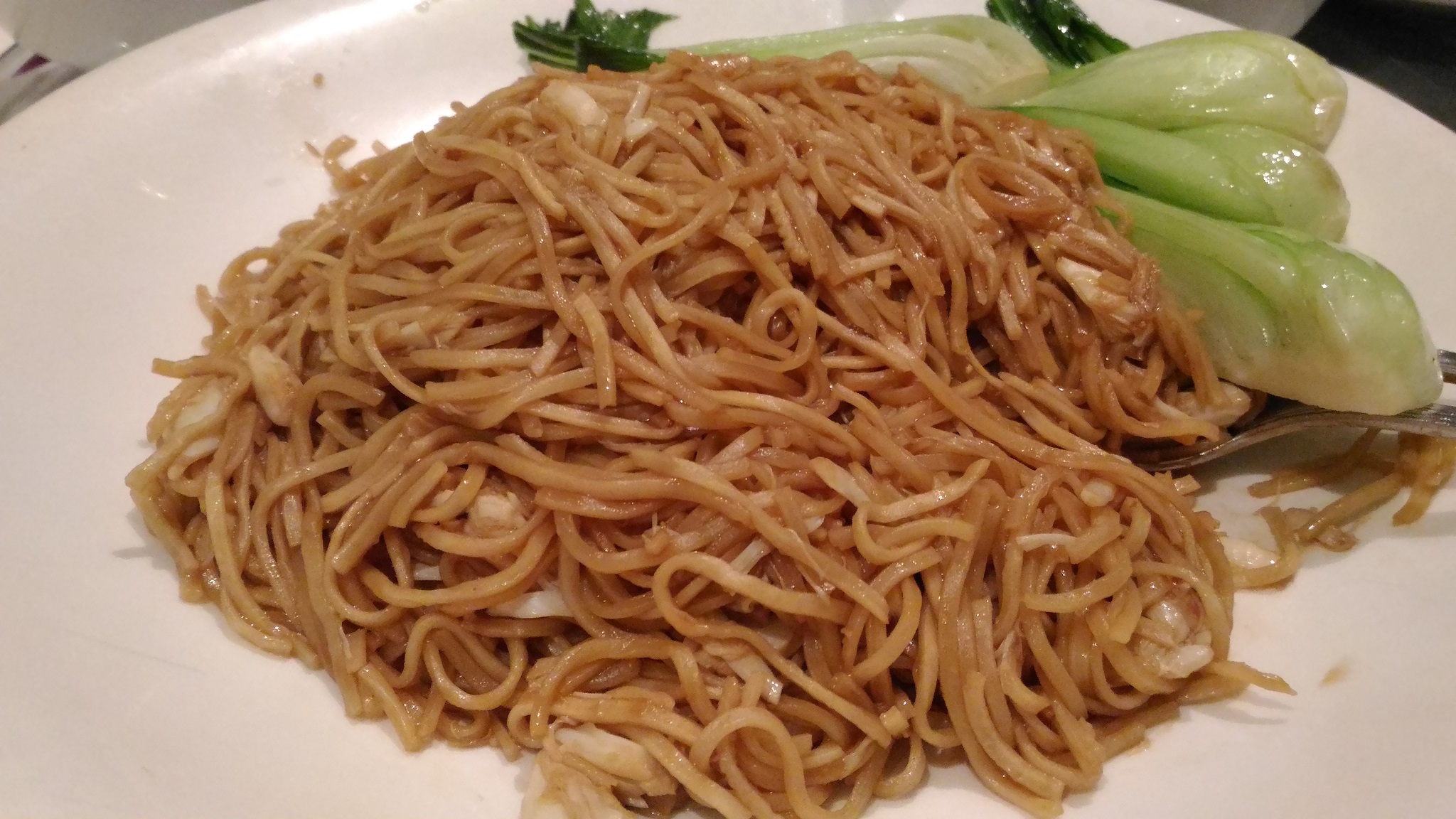 There is something about their dish that looks very simple, but the taste is very flavorful. When this was served, I thought that the noodles lacked ingredients. I was wrong! The taste of the noodles is packed with crab meat flavor! Looks can really be deceiving! Superb taste!!
Dimsums are not included in their promo. We just tried their risotto soup and asado pastry.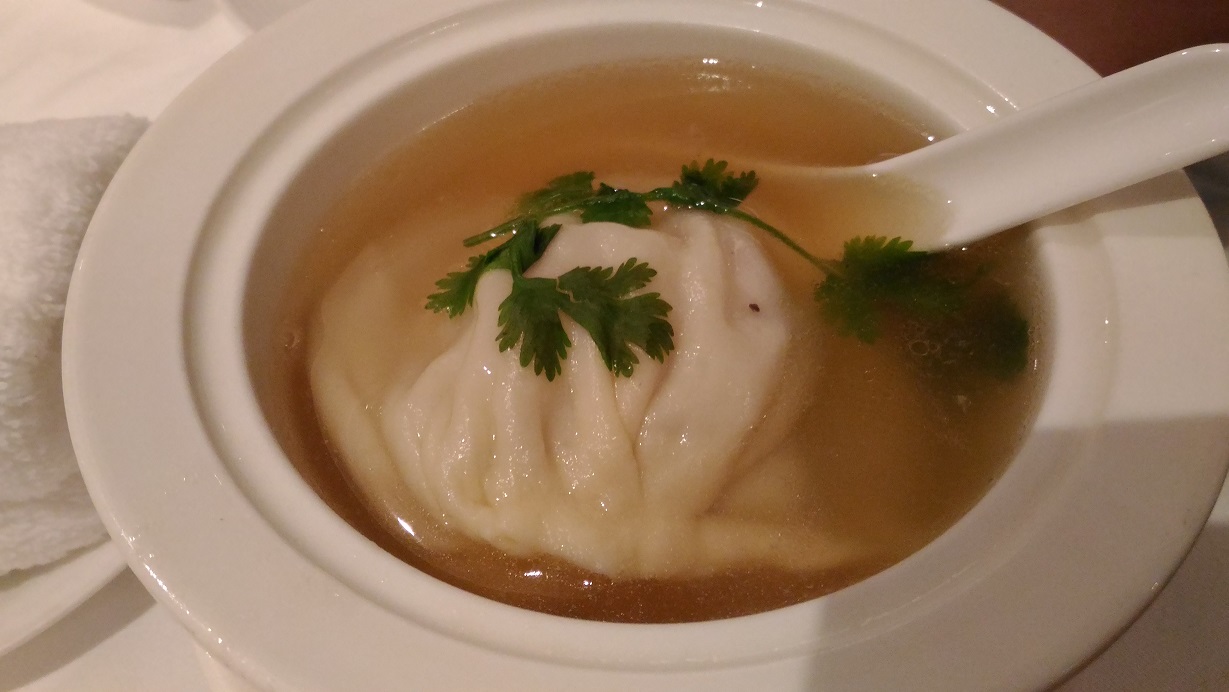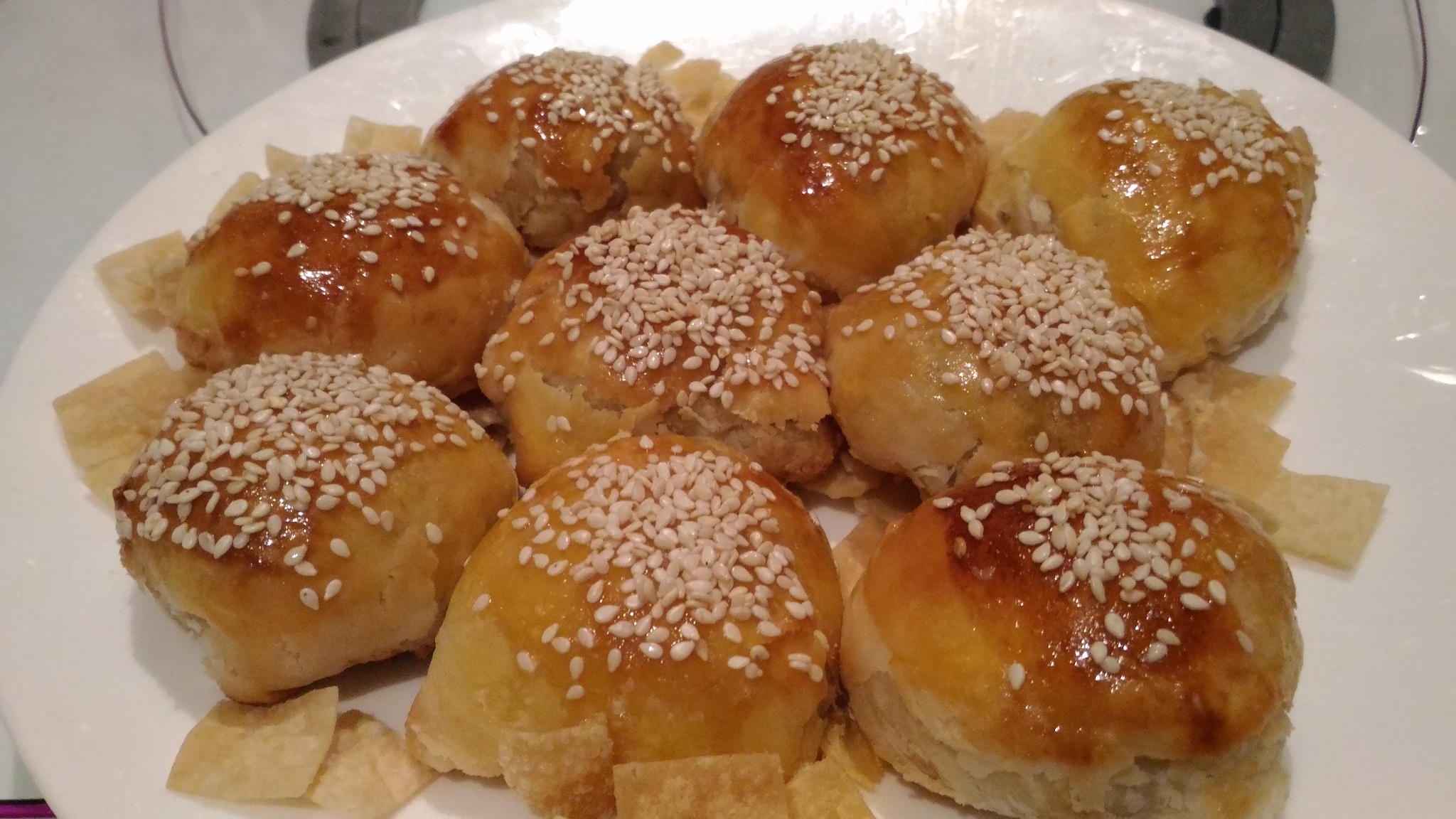 The asado pie is soft and sweet inside. Very much the same on what we had in Hong Kong.
For Dessert:
CHILLED MANGO SAGO CREAM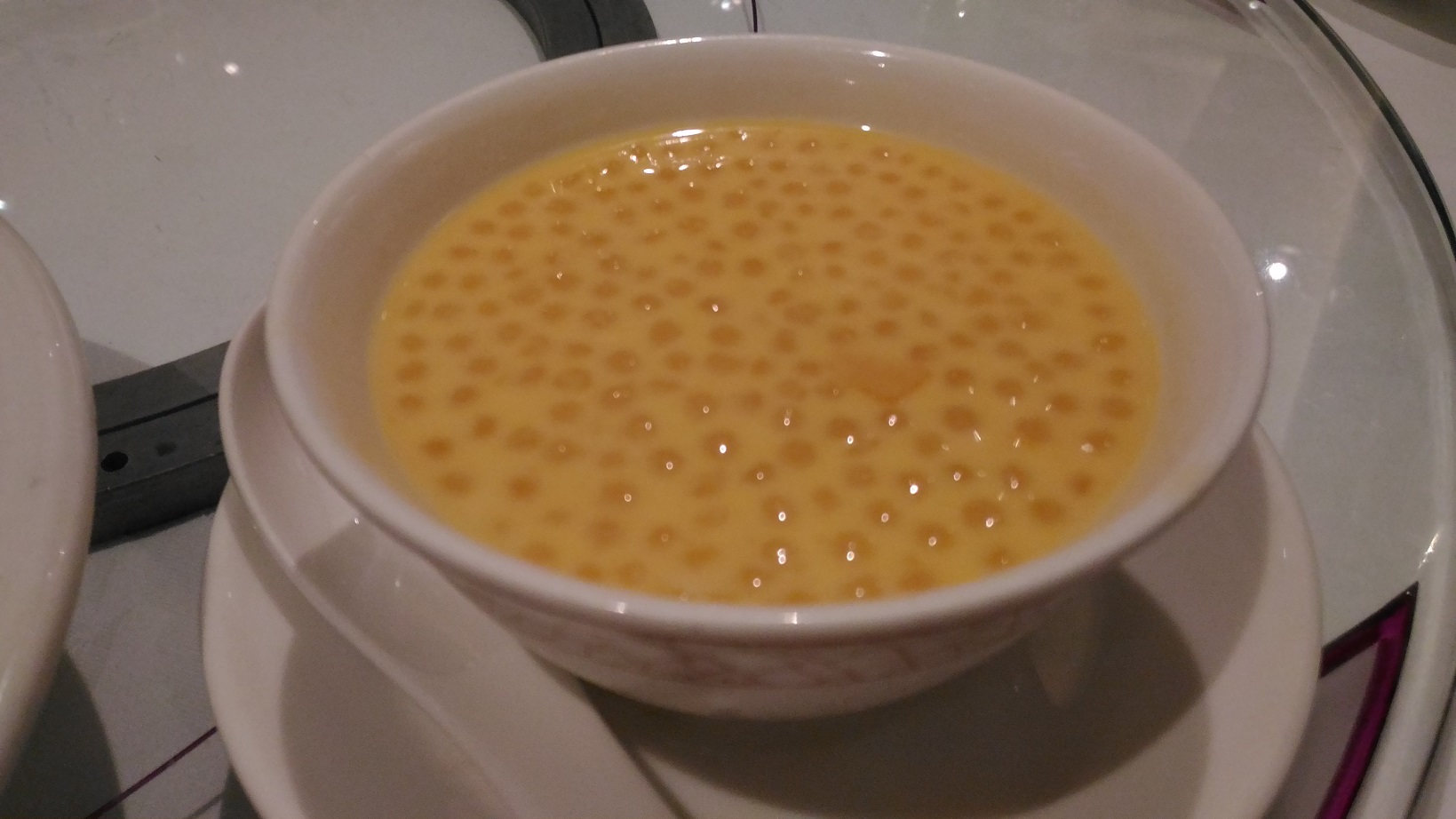 CHILLED BLACK JELLY WITH MANGO SAGO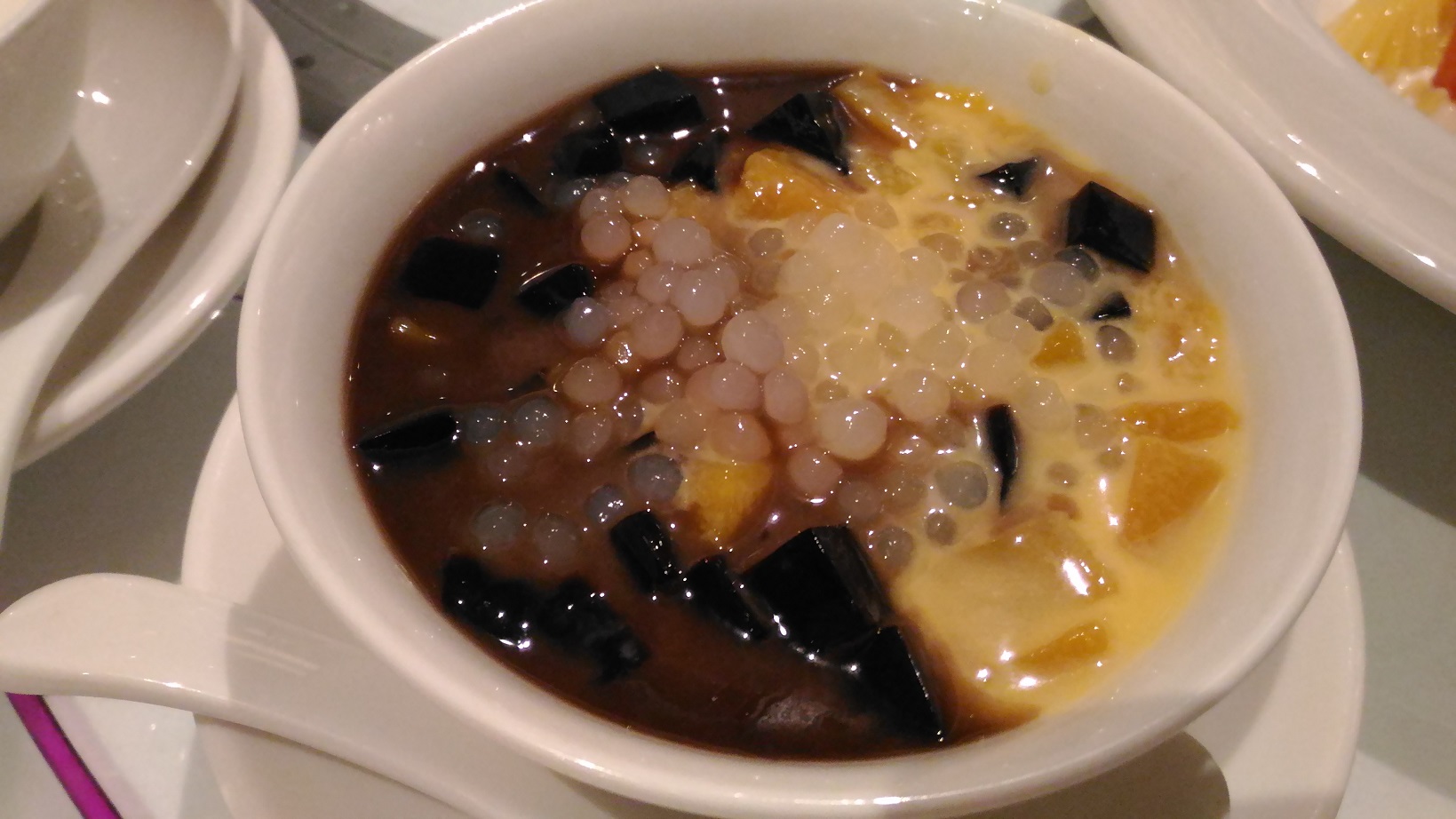 MANGO PUDDING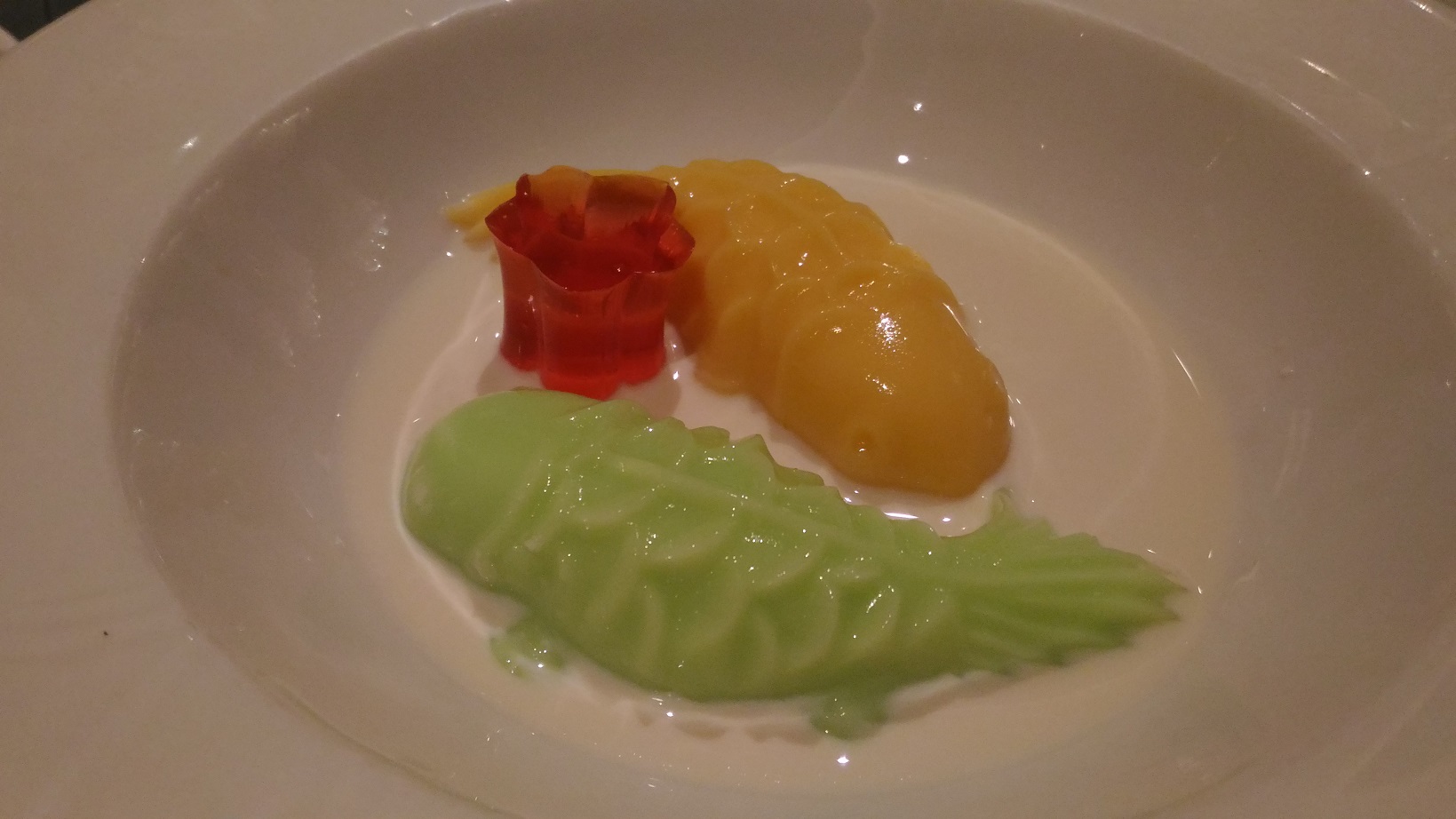 ALMOND CREAM WITH GLUTINOUS RICE BALLS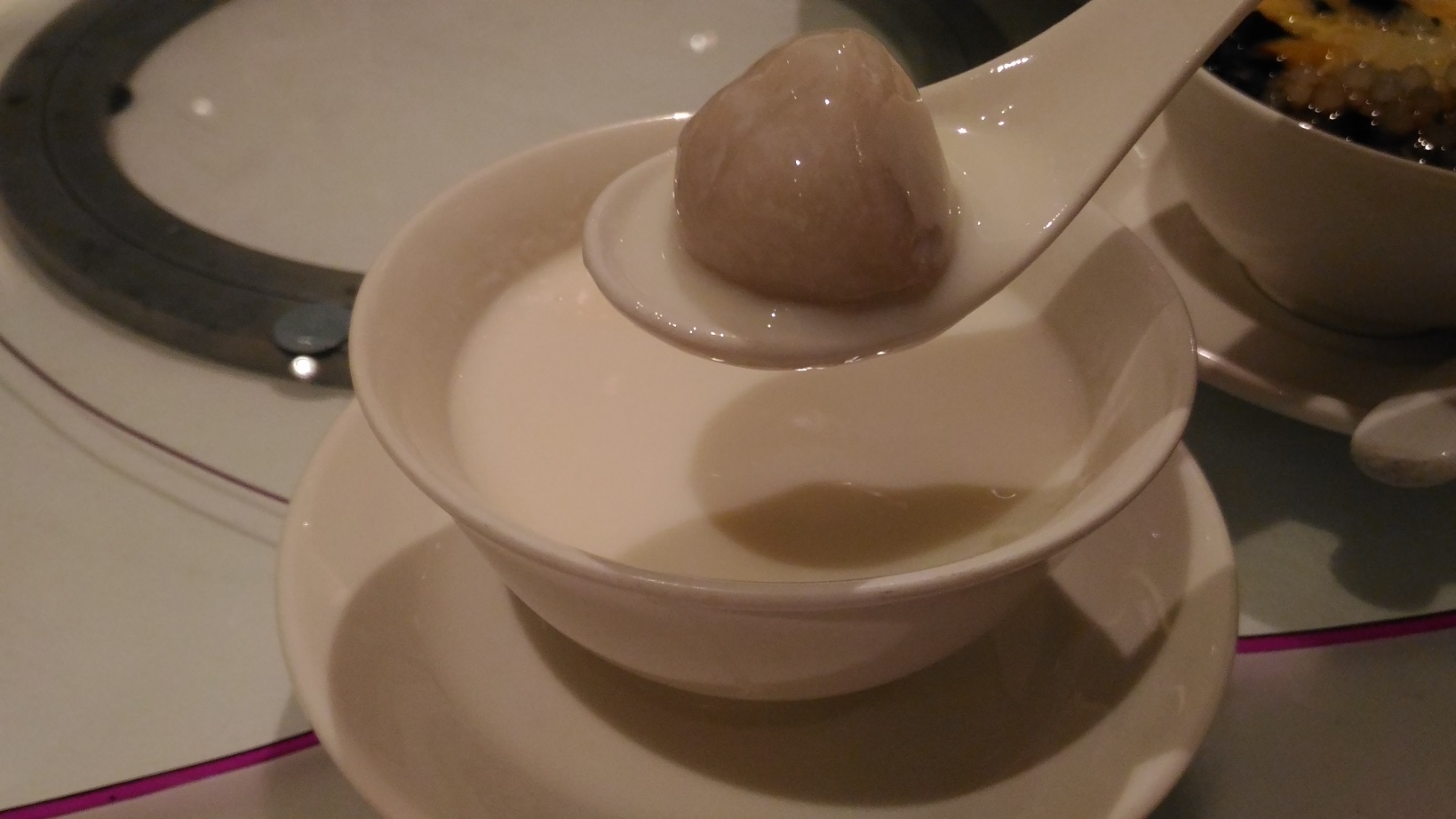 The desserts were okay. It is also included in their promo.
FINAL VERDICT:
If you are finding a unique Chinese fine dining restaurant, this is the place to be. The place is awesome. The food is authentic, flavorful and delicious! The serving time may take a while so better enjoy the ambiance while having a nice conversation with family and friends while waiting. The serving size is just right. We ordered medium and it was good for 8 persons to share. The only downside to this was the price may be a little bit high. But it's definitely worth it! Especially for us since we availed the 50% off. Thanks BDO for this!  I will definitely be back for their eat all you can dimsum!
[yasr_multiset setid=0]
Makati Shangri-La
Ayala Avenue corner Makati Avenue, Makati City
Website: http://www.shangri-la.com/manila/makatishangrila/dining/restaurants/shang-palace/menu-wine/
Menu: http://www.shangri-la.com/uploadedFiles/Shangri-la_Hotels/Manila,_Makati_Shangri-La/dining/restaurants/shang-palace/SP_Grand_A_La_Carte_Menu_16June2016.pdf
Telephone: 814-2580
Opening Hours: Mon-Sat 11:30AM- 2:30PM, 6:30PM- 10:30PM; Sun 10:30AM- 2:30PM, 6:30PM- 10:30PM
Tummy Satisfied!
Diane from TummyWonderland.com
Frequent searches leading to this page
shang palace makati, shang palace makati menu, shang palace, shang palace makati set menu, shang palace menu