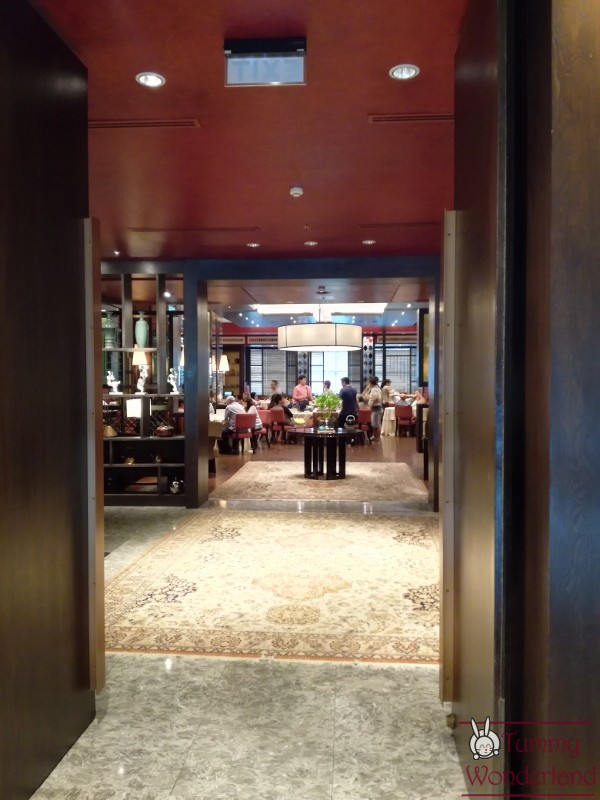 We are here because of the BDO promo that starts from February 10 to September 30, 2017, open to BDO Mastercard, Visa, JCB, UnionPay, Diners Club Credit Cards and BDO-issued American Express cardholders. The number of diners is 2 to 12 persons only. The good thing about it is, it doesn't have a minimum spending amount so we get to enjoy the 30% discount on their la carte without ordering too much.  The discount will be applied before the service charge.
Reservation is a must. We actually didn't have a reservation so we waited for a while for them to check the availability of the tables. Good thing we are lucky that day.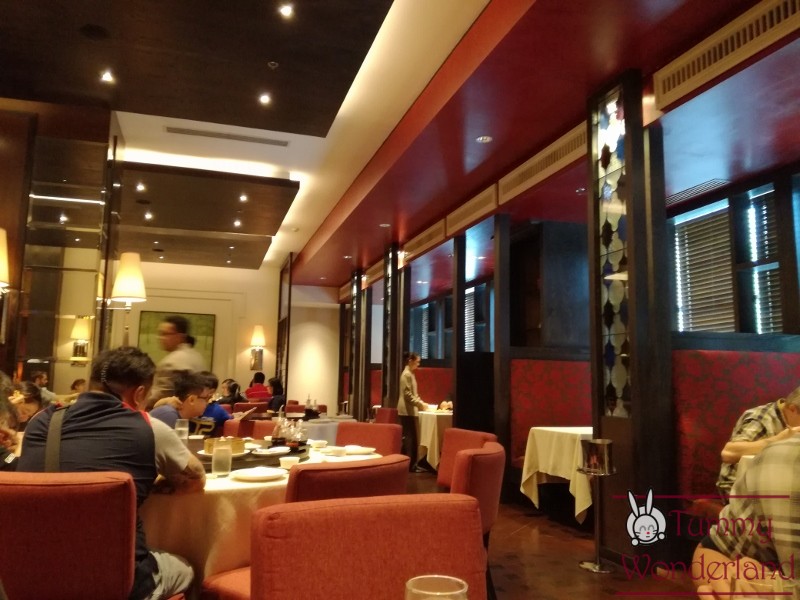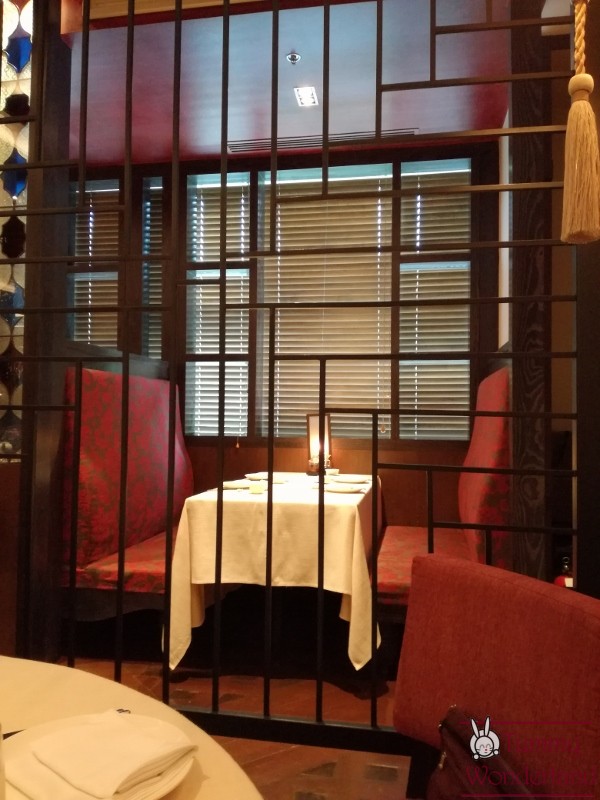 *Discounts are not yet applied in the given prices.
HAR GAO ( Php 199.47)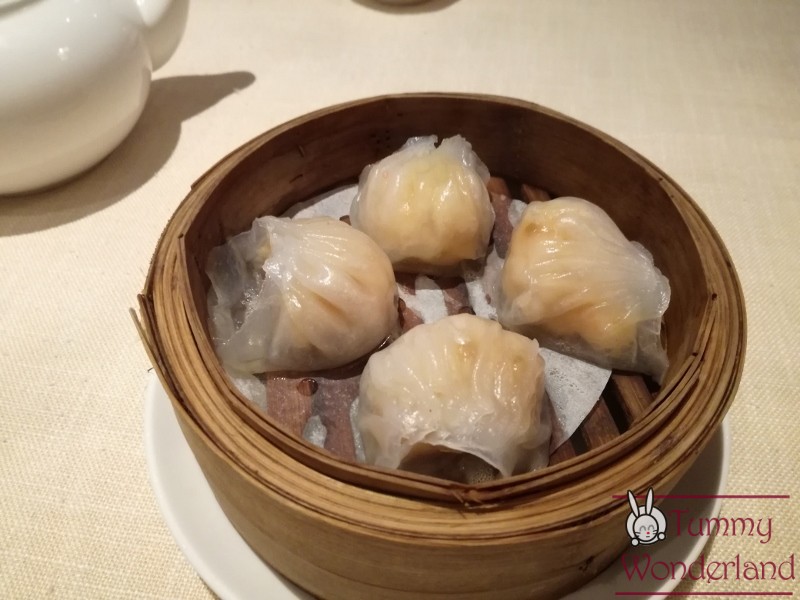 MUSHROOM DUMPLING ( Php 177.3)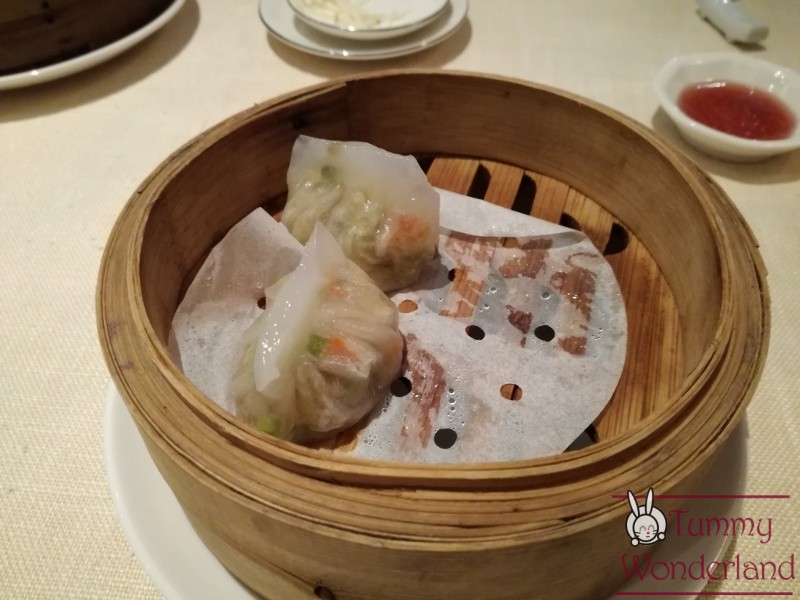 Someone snatch a piece of the dumpling before I even take a picture of it.
XIAO LONG BAO ( Php 203.90)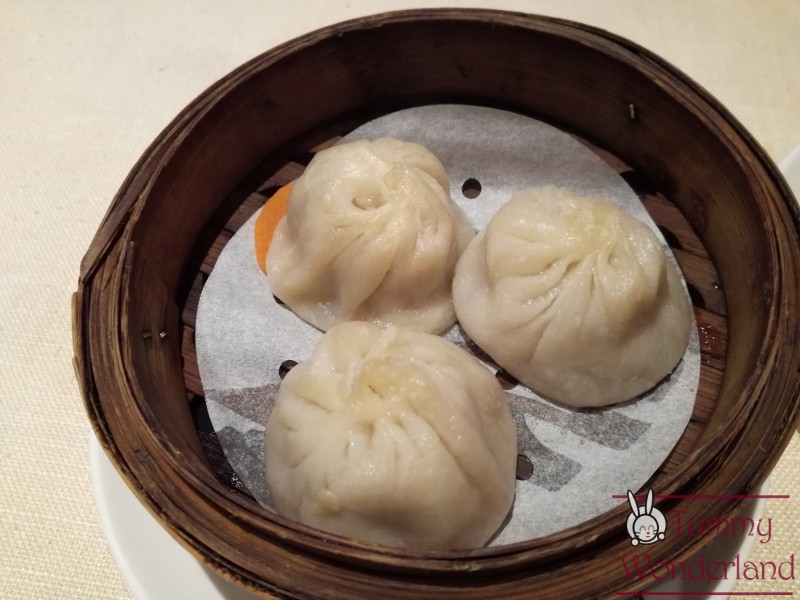 Be sure to sip all the soup in the xiao long bao!
CORN SOUP ( Php 257.09)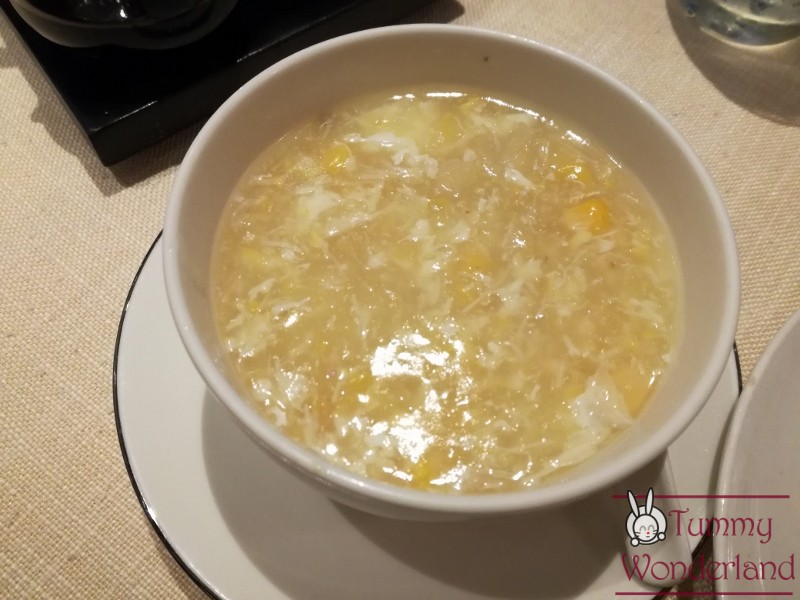 The soup is price per cup and it was in a bigger bowl than the usual. It was flavorful.
HALF PEKING DUCK ( Php 1,418.44)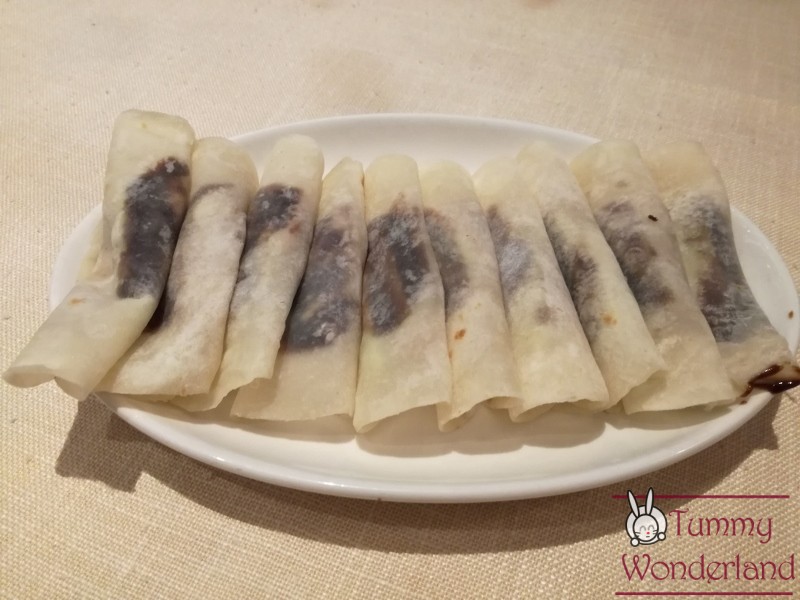 Their version of Peking duck is good! Yummy!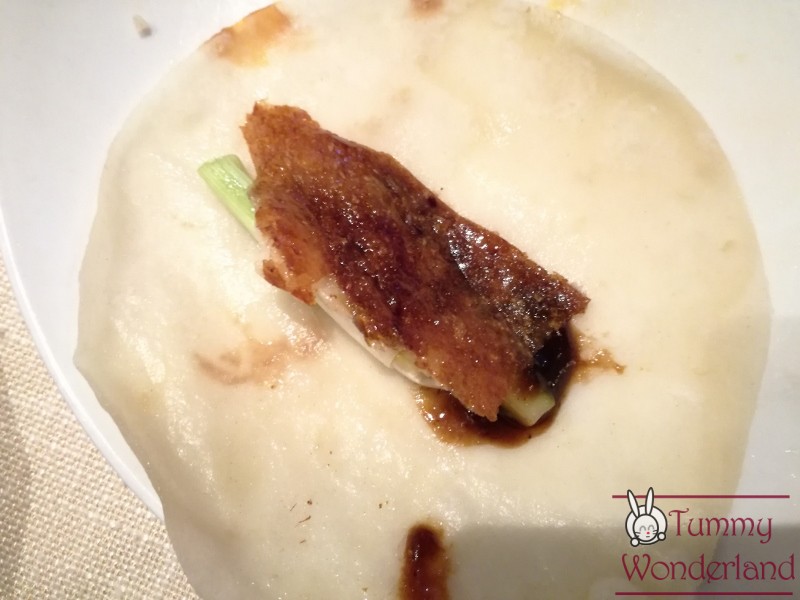 We choose the two way Peking duck. This one is minced Peking duck in lettuce. Delicious as well!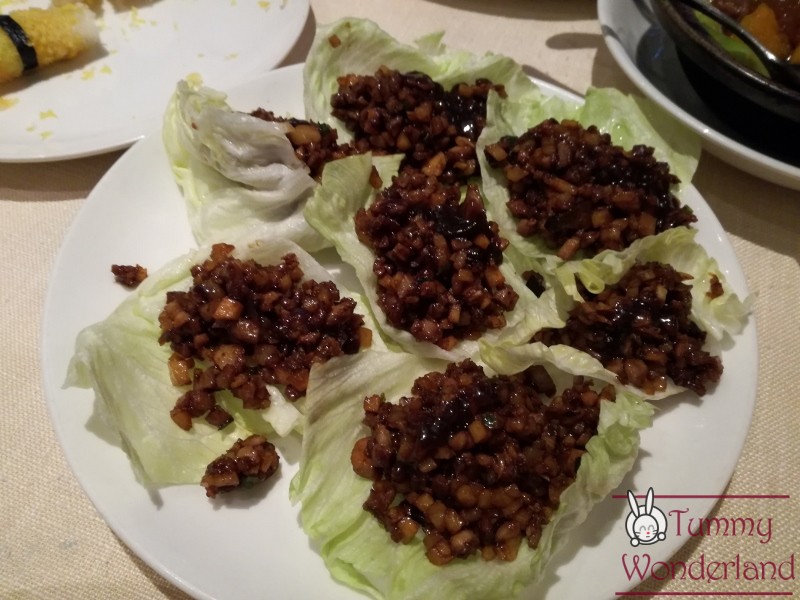 E FU NOODLES ( Php 469.86)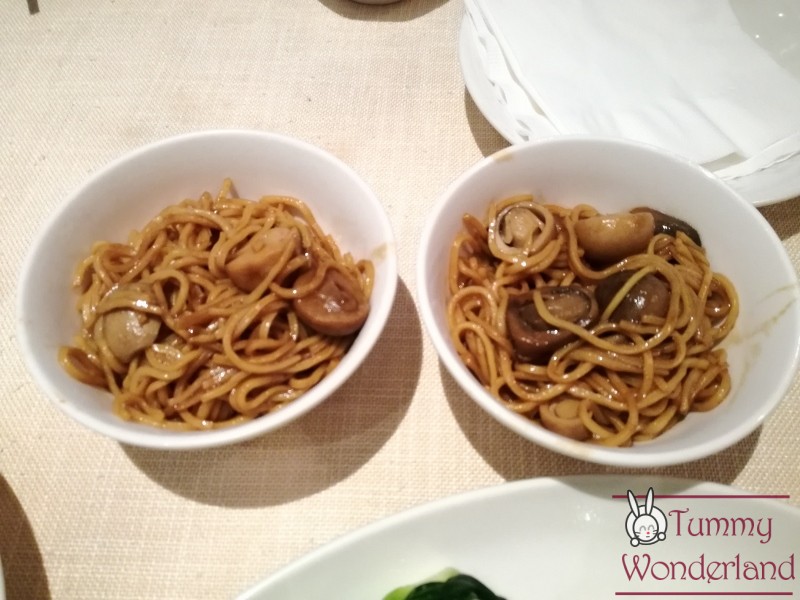 This one reminded me of the E Fu noodles in Makati Shangri-la. It looks very plain, but it's very flavorful. Both are delicious! One order serves 5 cups.
MANGO SALAD ROLL ( Php 472.31)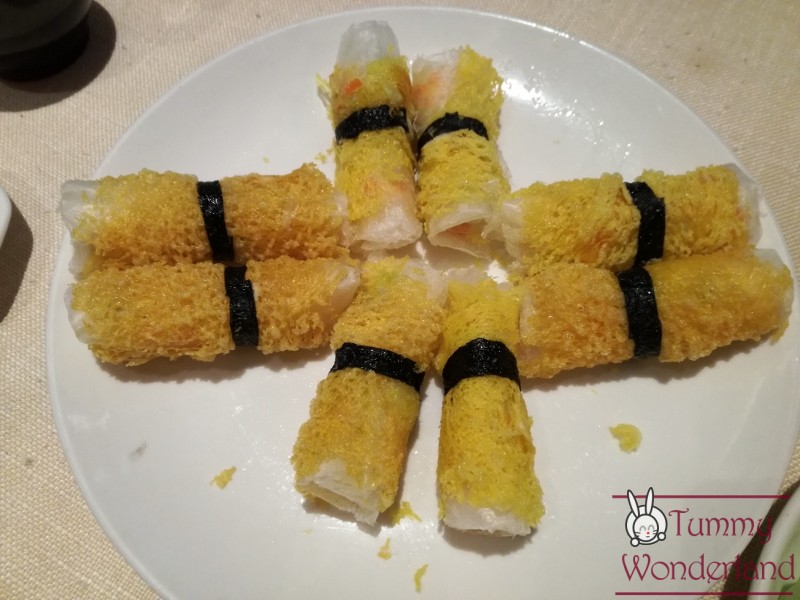 This one is unique and good. The skin is thin and crispy!
SEASONAL VEGETABLES ( Php 274.82)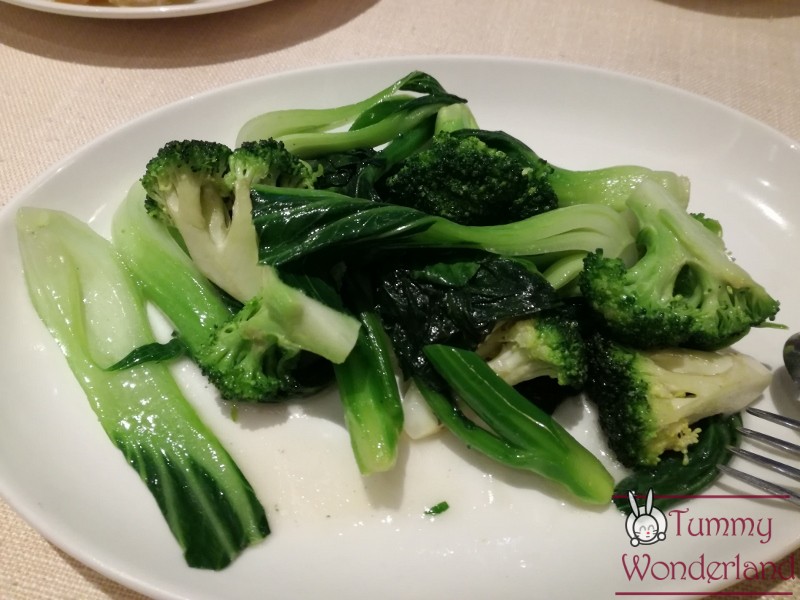 We want to have vegetables so we choose this one instead.
BEEF BRISKET ( Php 407.80)
The beef is very tender!
SALTED FISH RICE ( Php 514.18)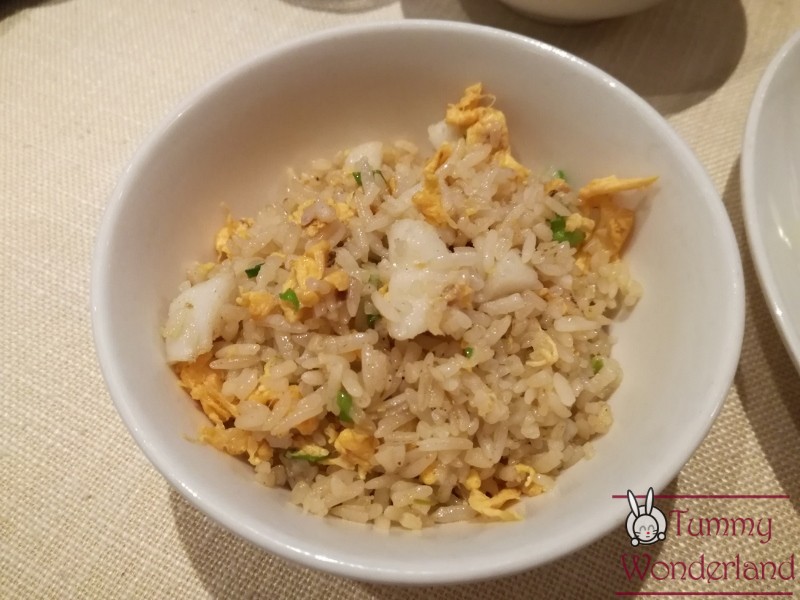 The fried rice is divided again into 5 cups.
FINAL VERDICT:
Overall, the food and service is great. The staffs here are more attentive compared to LiLi, New World Hotel. The prices are high as expected in a hotel restaurant. The 30% discount is worth a try. Remember that the discount is applied before VAT and service charge.
[yasr_multiset setid=0]
Level 2, New World Makati Hotel, Esperanza Street Corner Makati Avenue, Ayala Center, San Lorenzo, Makati City
Telephone: 811-6888
Opening Hours: 11:30 AM to 2:30 PM, 6 PM to 10:30 PM
Tummy Satisfied!
Diane from TummyWonderland.com
Frequent searches leading to this page
jasmine new world menu, jasmine new world, new world makati jasmine menu, jasmine new world hotel, jasmine restaurant new world menu