We always have a gathering whenever someone in the family has a birthday. It was my brother's turn and I was in charge to look for an all you can eat restaurant for us to celebrate. I always like to try new restaurants. I search the web and saw Shabu Shabu Ichiban. It caught my attention because of the variety of drinks and soup broths to choose from. You can also request for the table with individual cooker if you want to. They all agreed to try it here and so we called for a week in advance for the reservation.
For those we don't like to cook, they also have the usual large hotpot placed in the center of the table. For us, since we like to try different broths, we choose the individual cooker.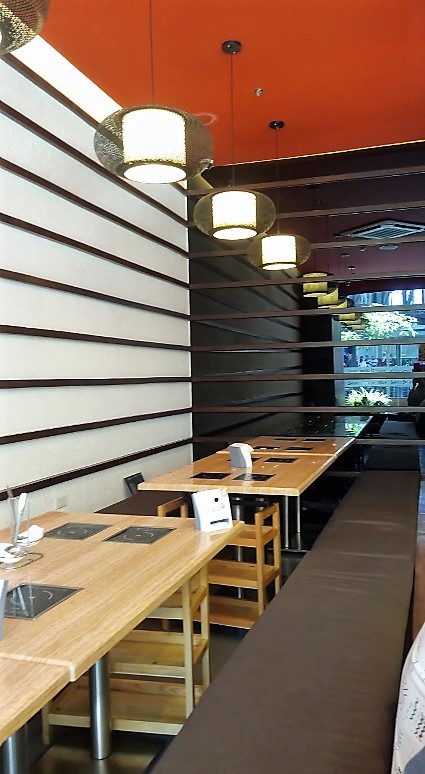 There are 3 sets to choose from: (Price per head)
     Weekdays              Weekends/Holidays           Inclusive
SET A     Php 588                             Php 688                           Kimchi, Vegetable Platter, Beef, Pork, Chicken,                                                                                                                               Dumplings, Assorted Balls, Udon, Rice, Egg, Drinks,                                                                                                                     Dessert, Kushikatsu OR Japanese Fried Chicken Wings   
SET B    Php 788                              Php 888                          Set A+ Sushi and sashimi platter, Angus Chuck eye roll,                                                                                                               Edamame, Shrimp tempura, Kushikatsu AND Japanese                                                                                                               Fried Chicken Wings
SET C   Php 1,888                           Php 1,988                        Set B+ King Crab Legs  
Some of us choose the Set A and B. But take note, same sets should be seated together at the table. They won't allow individuals with different sets to be seated together. This is to avoid sharing of different sets.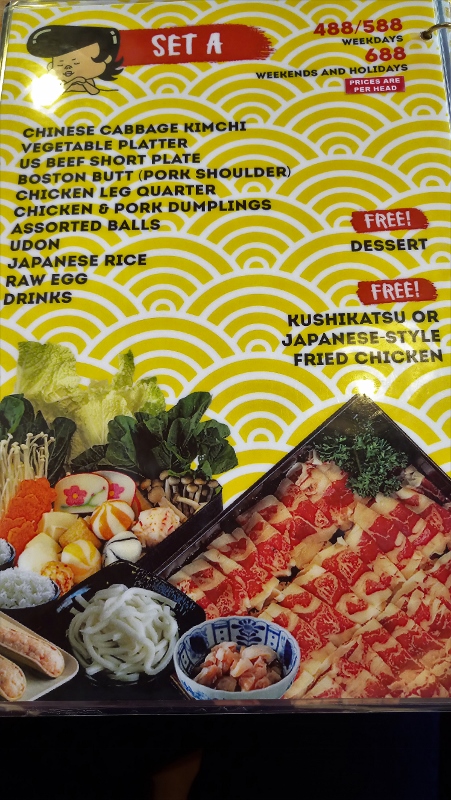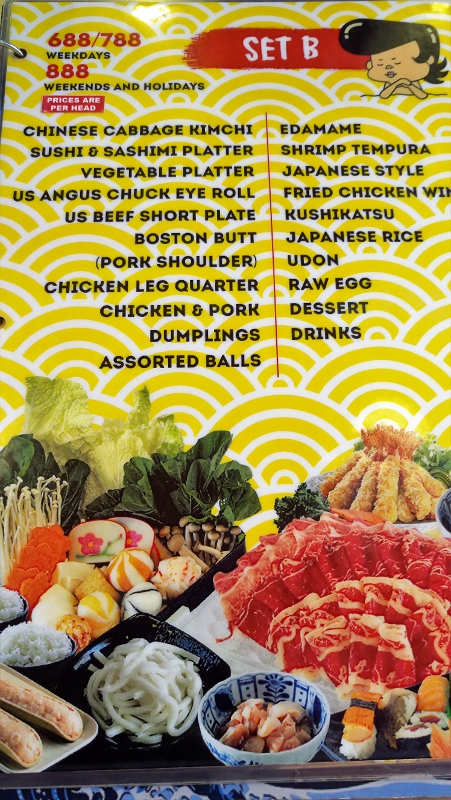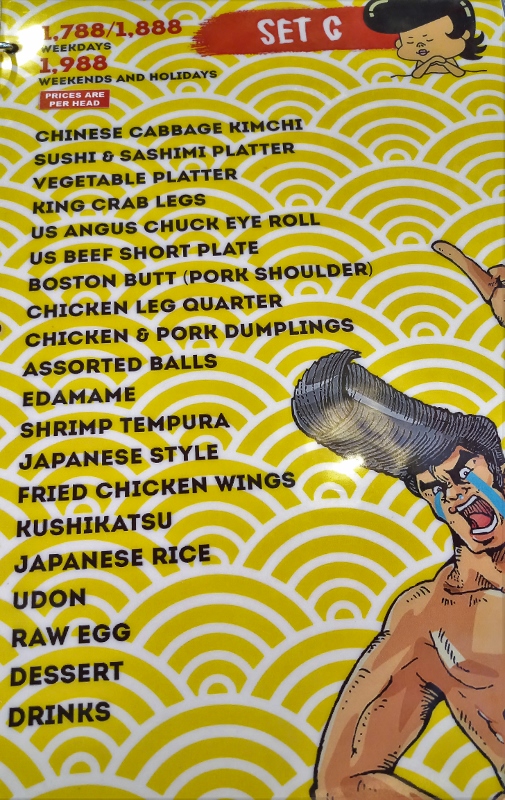 The first step is: Choose your drink: Ice tea, strawberry red ice tea, soft drinks, pineapple juice and lemonade
It's drink all you can and feel free to change your drink if you want to. But, ice tea isn't available during that time 🙁
Second Step is: Choose your soup: Seaweed, ginger, plum, tomato, tonkatsu, soy milk, shoyu, miso, curry, tantan, kimchi, sze chuan, basil cream, etc…
These are only some of the interesting soup they have. You can choose from the 24 soups on the menu. You can ask to refill your soup, but you can only choose your soup once. I opt for the tonkatsu because it was recommended to us.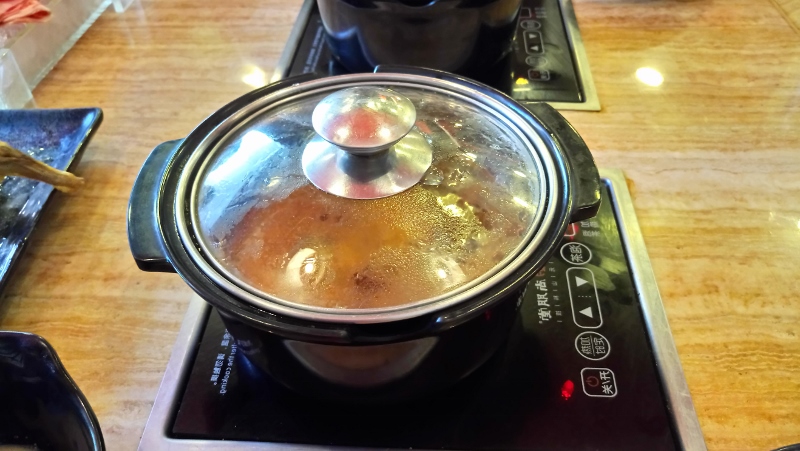 Look out for your mini hotpot. We set the cooker too high, so the soup suddenly boiled and spilled on the table.
The sushi and sashimi platter was fresh and delicious.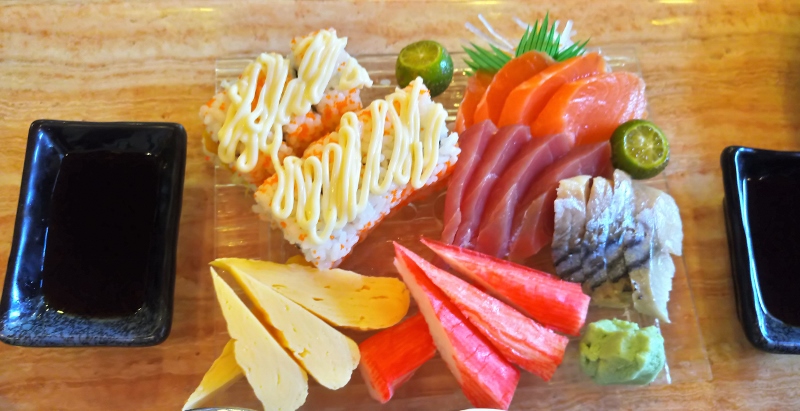 The chicken wings set us our appetizer while waiting for the ingredients for the hotpot.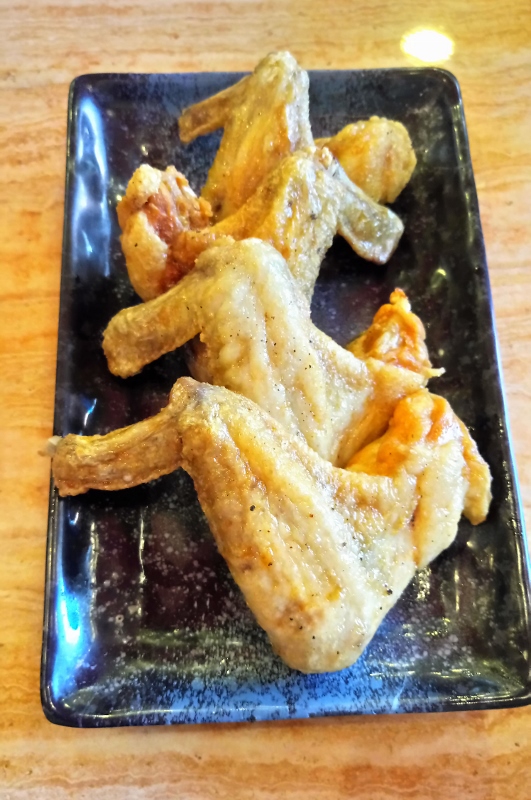 The peanut sauce and the special shabu shabu sauce: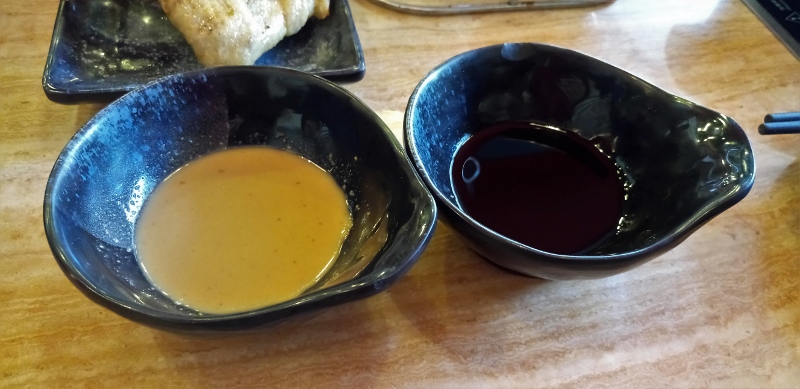 And here's our real experience. Everything started out okay. The server takes our orders and it came out one at a time. The drinks and rice came out really late. Also, because we are a big group, the first set of meat came out fast. But as we called for the second set of meat, it was quite slow. It isn't as if they didn't want to give it to us, but because they are understaffed. The staff assisting the whole restaurant was only 2 during that time. One had to ensure the new customers coming in and the other was the only one getting all the ingredients from the kitchen. I was also quite disappointed because we are informed that there are no pork and kushikatsu during our visit. They should have been prepared because we called a week in advance for reservation. Or, informed us ahead instead. We also just follow up the meat in the middle, not knowing if we did get the Angus Chuck Eye Roll again ( since that is the main reason why we decided to choose Set B). We didn't get angry with the staff though, because he was trying hard to assist us all. We just patiently waited.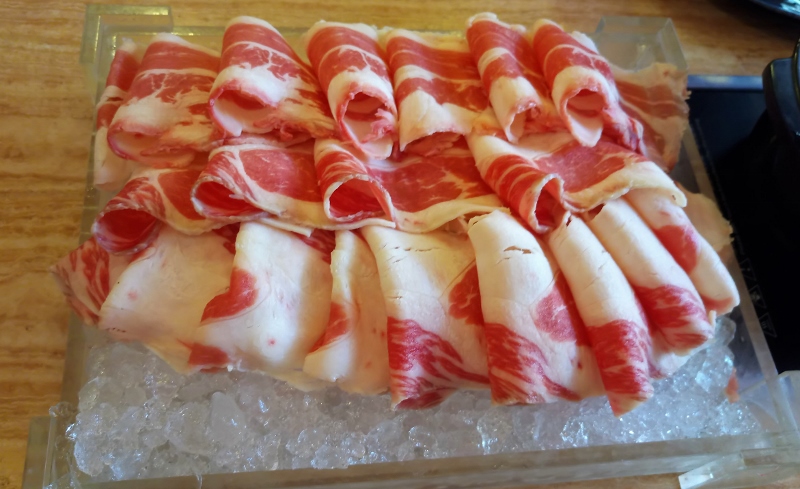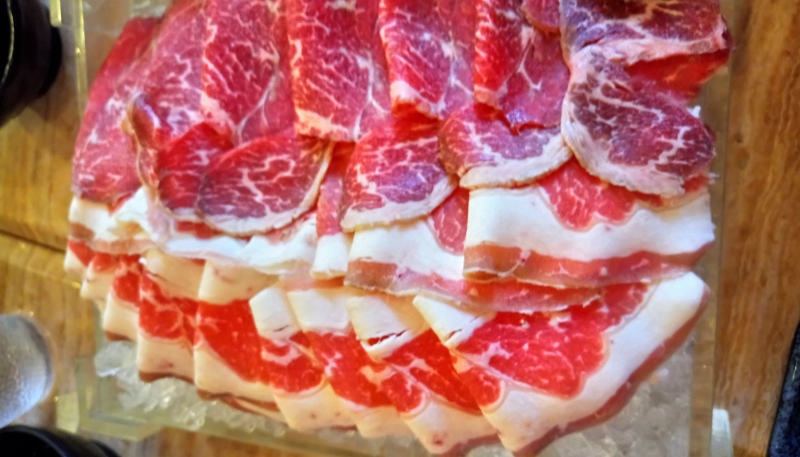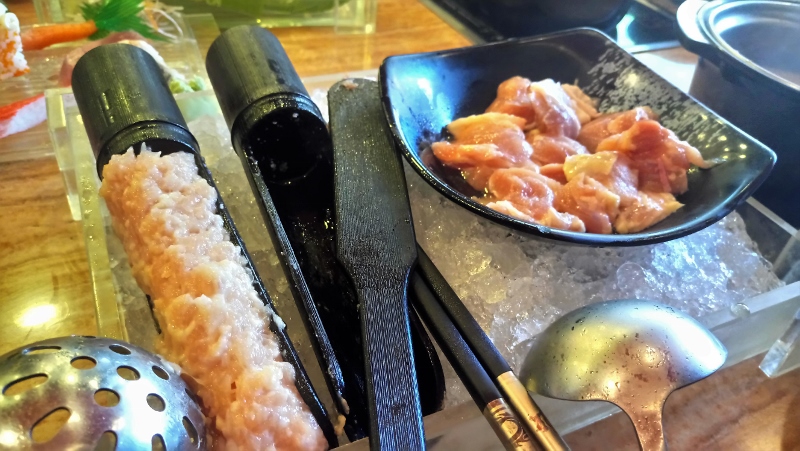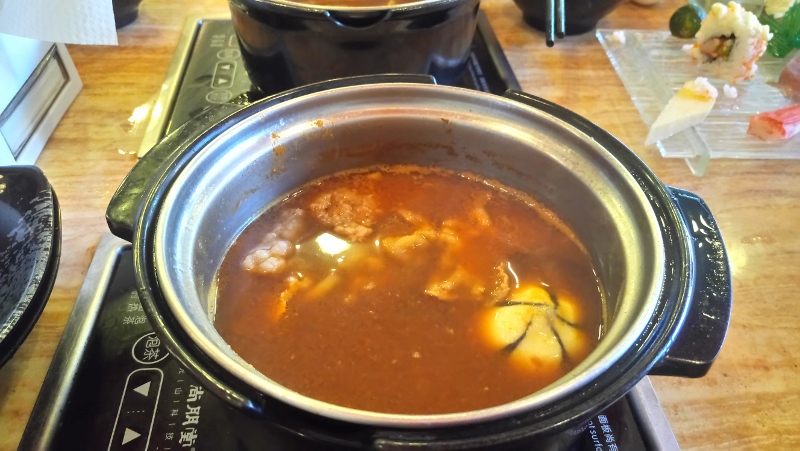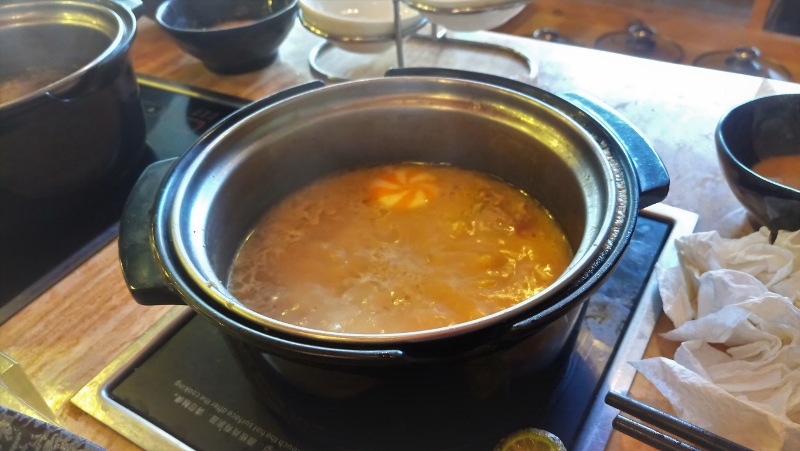 The overall ingredients are fresh, from the vegetables, meat and dumplings. The meat has a lot of fat. For the broth, it was okay. I still prefer the usual sate or plain chicken broth.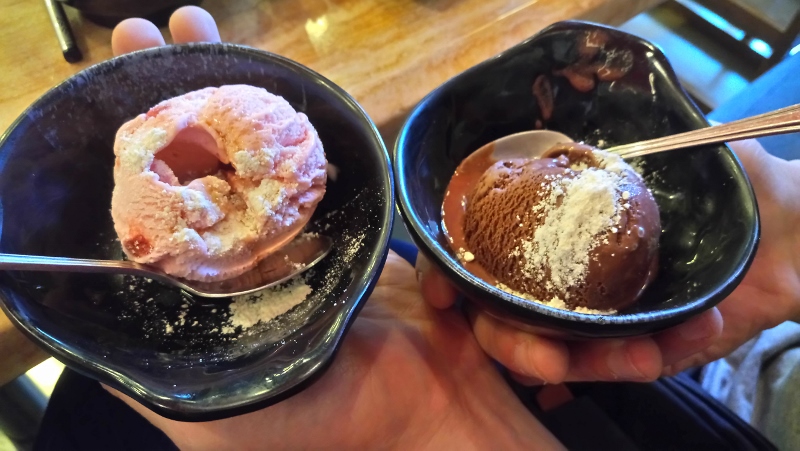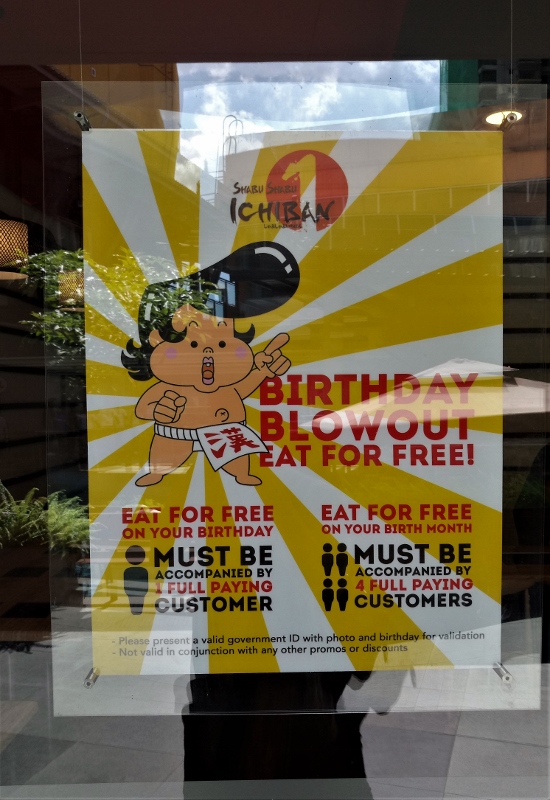 Eat for free on your birthday, as long as you are accompanied by 1 adult. As for birth month, you should be accompanied by 4 full paying adults.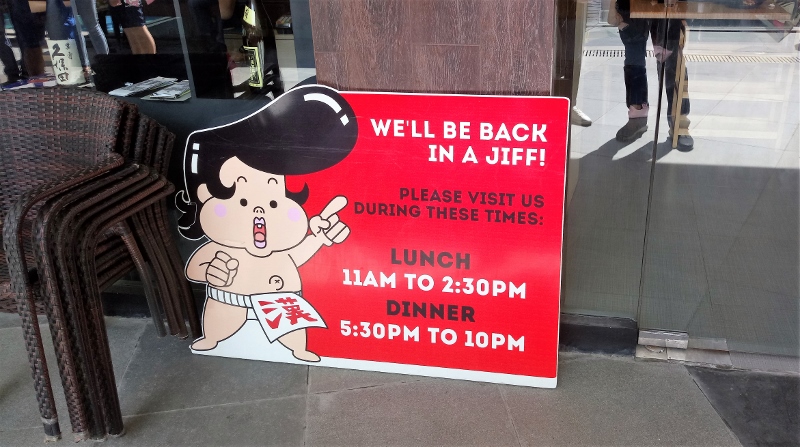 FINAL VERDICT:
My overall experience is okay. It was quite similar to Shaburi, but the vegetables in there are on the buffet table contrary to Ichiban. The ingredients are fresh, but the selection is limited compared to Four Seasons Hotpot (which I like better). I suggest to have the Set A if you are not a fan of beef. Make sure that the ingredients are available before choosing set B or C.
[yasr_multiset setid=0]
MAKATI CITY BRANCH
Ground Floor, Circuit Makati, Olympia, Makati City
Telephone: 772-8085 , 577-4536
Opening Hours: 11 AM to 2:30 PM, 5:30 PM to 10 PM
QUEZON CITY BRANCH
Fisher Parkway, Fisher Mall, Del Monte, Quezon City
Telephone: 370-1644
Opening Hours: 10AM to 10 PM
Banawe Street, Sienna, Quezon City
Telephone: 253-1081
Opening Hours: 11 AM to 2:30 PM, 5:30 PM to 10 PM
Tummy Satisfied!
Diane from TummyWonderland.com
Frequent searches leading to this page
ichiban makati, shabu shabu ichiban makati, shabu shabu ichiban menu, shabu shabu ichiban, shabu shabu ichiban price