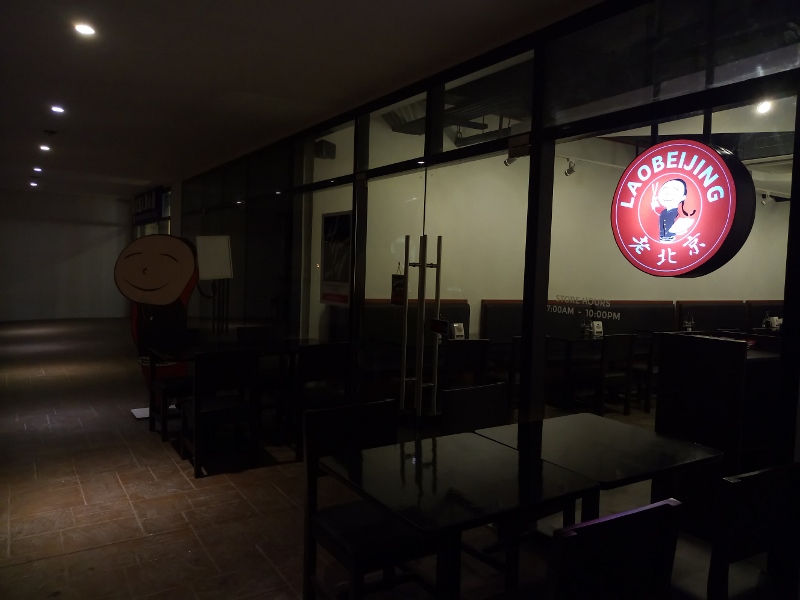 Lao Beijing reminded me of Lan Zhou La mien in Binondo. The menu is very selective, specializing in noodles and dumplings. Comparing the place, Lao Beijing is neater. They serve some ala carte dish here.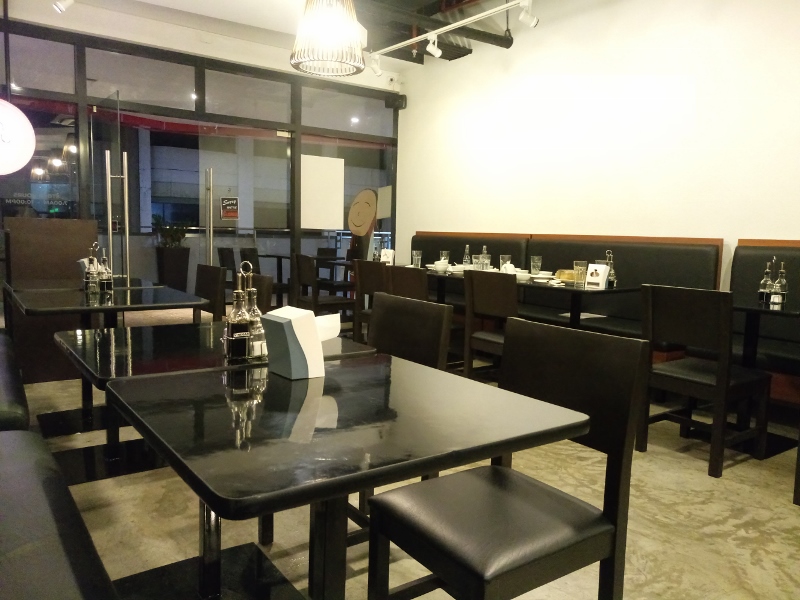 XIAO LONG BAO 8PCS (Php 158)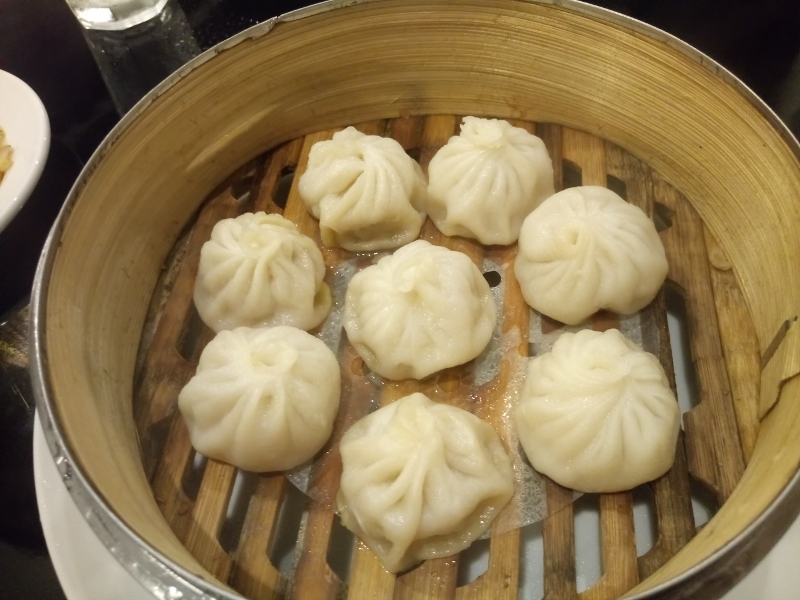 The inside is good, but the wrapper is very thick.
SHRIMP PORK DUMPLING 12 PCS (Php 150)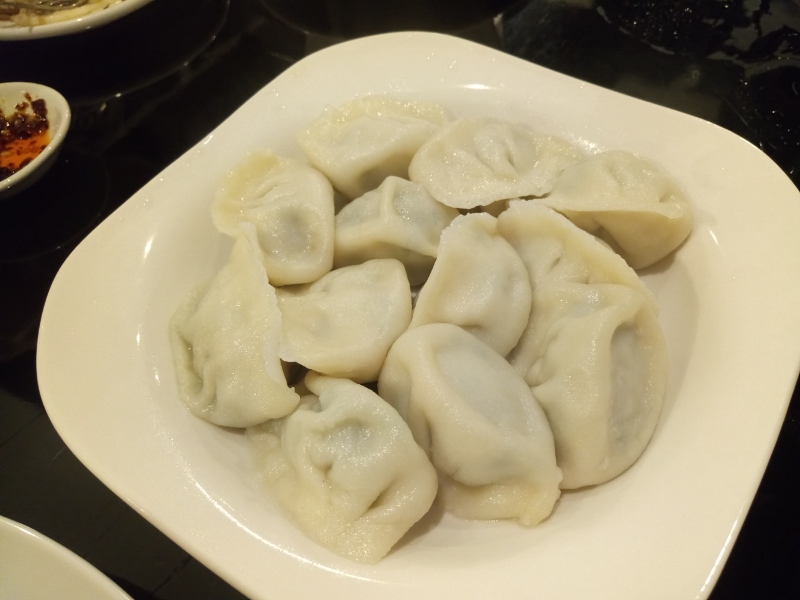 I like the dumplings better than Xiao Long Bao.
BEEF NOODLE IN CHILI OIL (Php 168)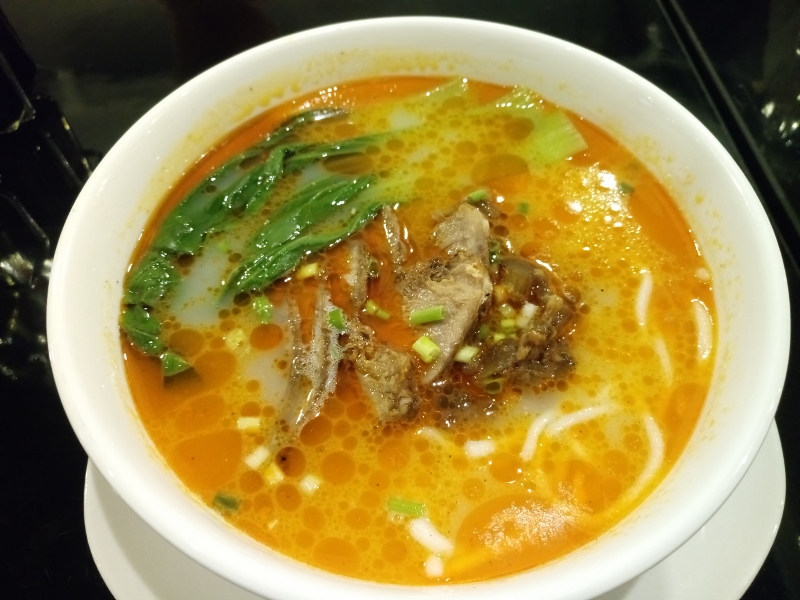 I like this noodle soup! The spiciness gives the light soup an added flavor, but not too strong and overpowering. You can still finish the soup until the last drop without feeling sweaty or hurting your tongue.
BEIJING CHAOFAN (Php 198)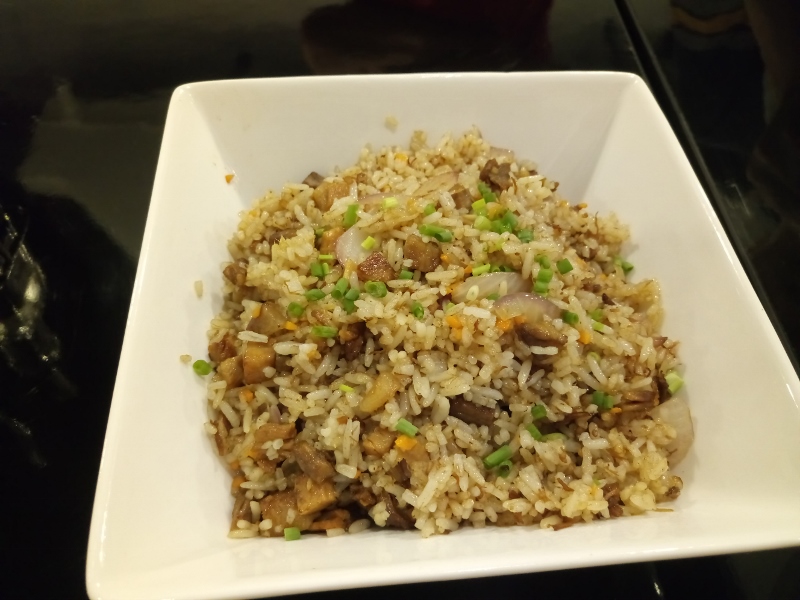 This actually comes with dice meat so you can actually eat this alone. For me, I like to pair it with dumplings.
FINAL VERDICT:
Lao Beijing's newest branch is located in TNA Building, the same building as Darwin Dimsum in Little Baguio, San Juan. I like the simplicity of the food here. The taste is very light. I would recommend their chao fan and noodle soup. The price is very affordable and the staffs are very attentive.
[yasr_multiset setid=0]
SAN JUAN CITY BRANCH
Second Floor, TNA Building, 17 Jose Abad Santos Street, Little Baguio, San Juan City
Opening Hours: 7AM- 10PM
MAKATI CITY BRANCH