Uptown Place Mall is the newest destination when in Bonifacio Global City, Taguig. Some of the establishments are still ongoing, but unlike our first visit in Morganfield's, many exciting restaurants are finally open.
Here are the most interesting restaurants to try:
 FLATIRON
Ground Floor
Telephone: 802-5458
Opening Hours: 11AM-11PM
Try their fork-tender Flatiron Brisket 6: Slow-cooked in 6 hours, then seared on the griddle to order. They also have another mouth- watering comfort food dishes that will satisfy your entire day.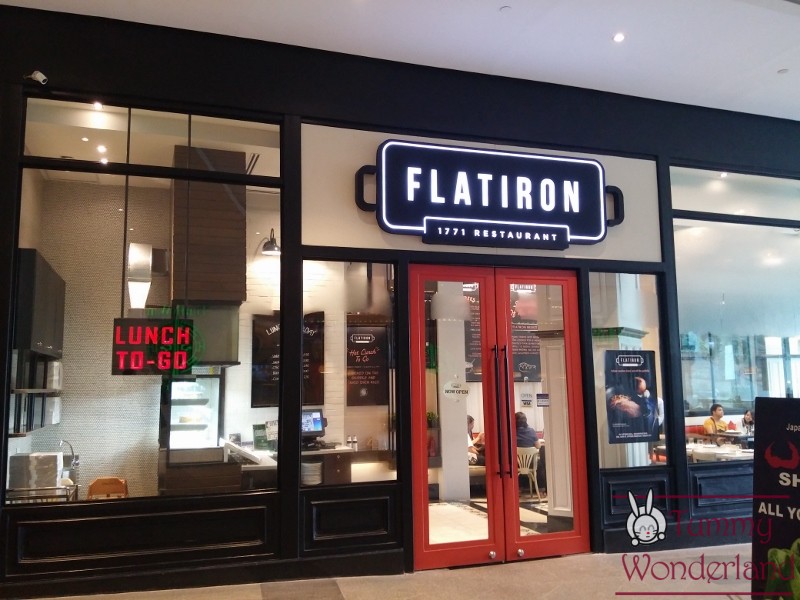 HARRY'S
4th Floor
Telephone: 906-1859
Opening Hours: 10AM-12 Midnight
Harry's is a favorite in Sydney which is famous for their hot dog sandwich and special pies. Their best sellers are Tiger Pie (topped with their special gravy) and Hotdog De Wheels. It's best to pair their hot dog while watching a movie.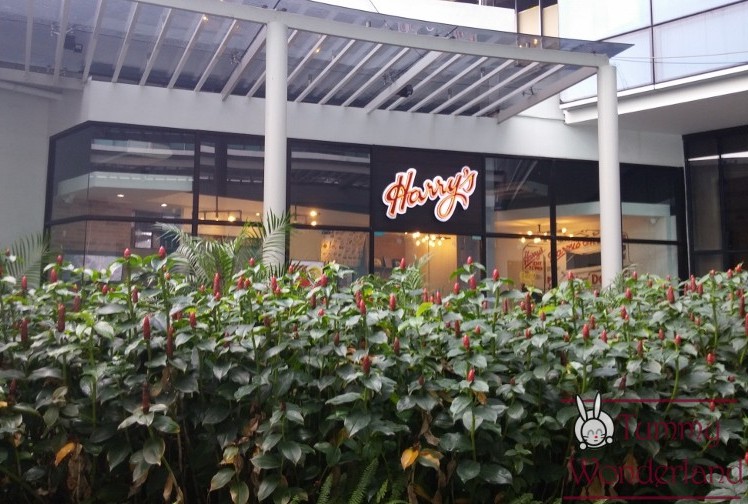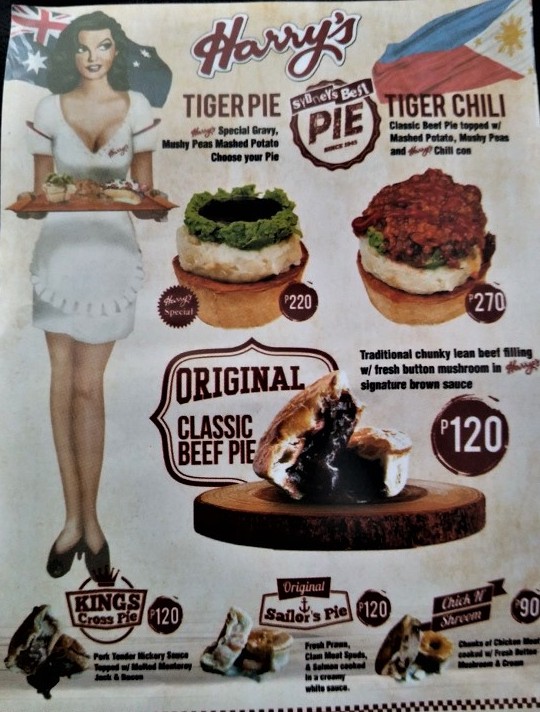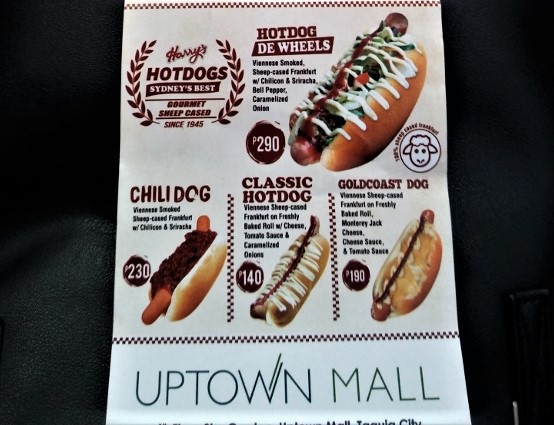 BIRD HOUSE
4th Floor, Food Hall
Opening Hours: 11AM- 11PM
Love fried chicken? Bird House specializes in deep crunchy fried chicken that comes with dirty rice, a choice of sauce ( Peach BBQ, Green Goodness, Truffle Ketchup, Garlic Ranch or Milk Gravy) and crispy chicken skin. Don't forget to try their Salted Egg Lava Chicken Sandwich as well!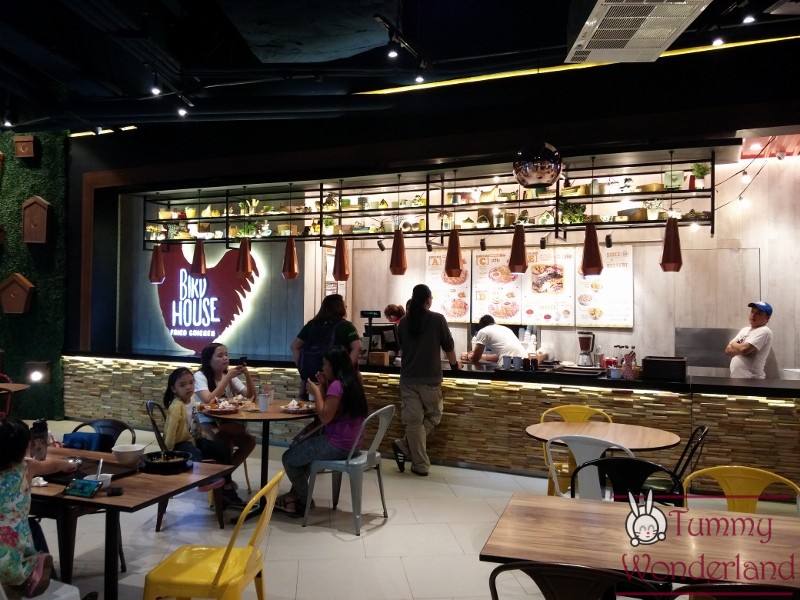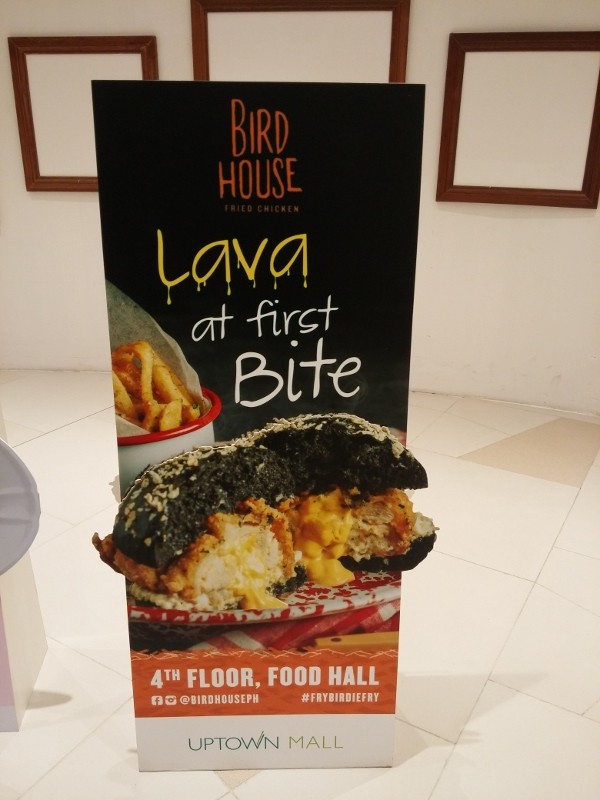 TIM HO WAN
Ground Floor
Telephone: 246-9069 ext:507
Opening Hours: 11AM-3AM
You can enjoy Dim sum all night long here in Tim Ho Wan, Uptown Place Mall. This is the only branch that opens from 11AM to 3AM. Check out their new additions in the menu. They now have selection of congee and noodle soup.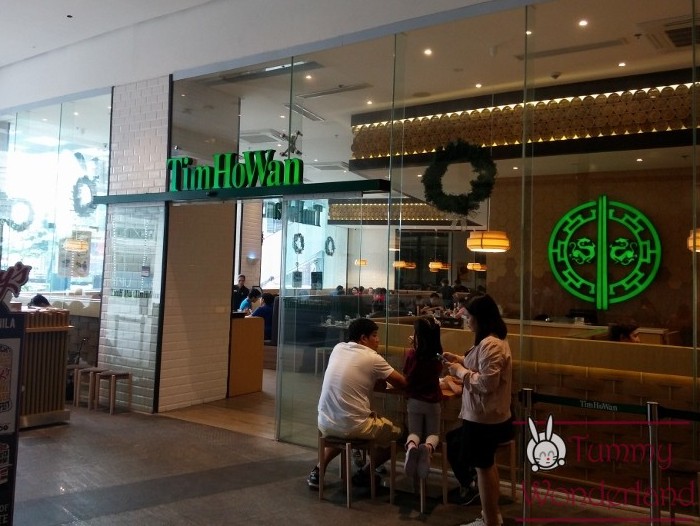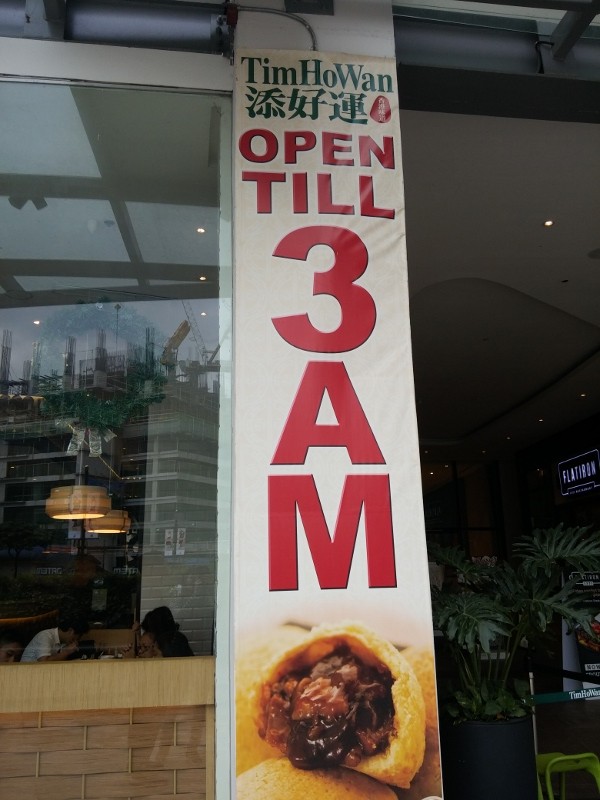 MOE'S SOUTHWEST GRILL
4th Floor
Telephone: 246-9069 ext:327
Opening Hours: 11AM-9PM
Enjoy build your own Mexican favorites like burritos, quesadillas, nachos and tacos! Visit every Tuesday and savor their Junior Chicken Burrito for only Php 99.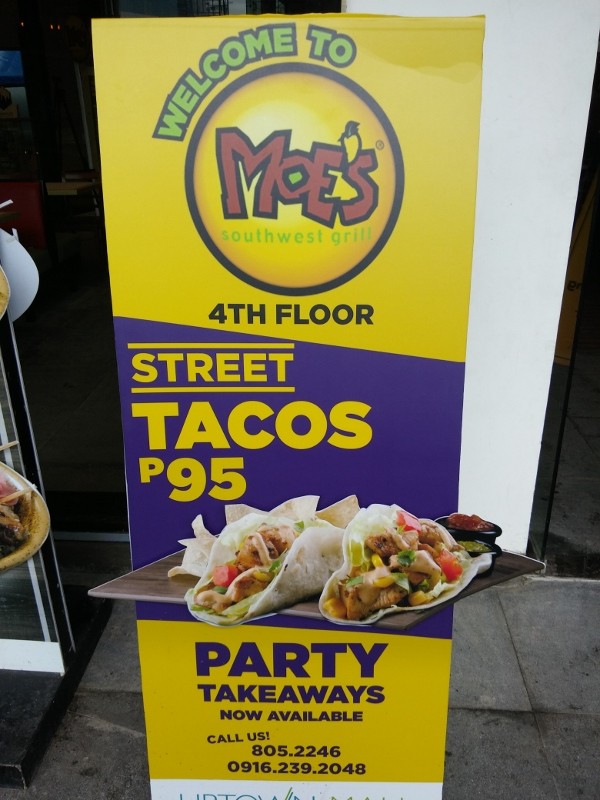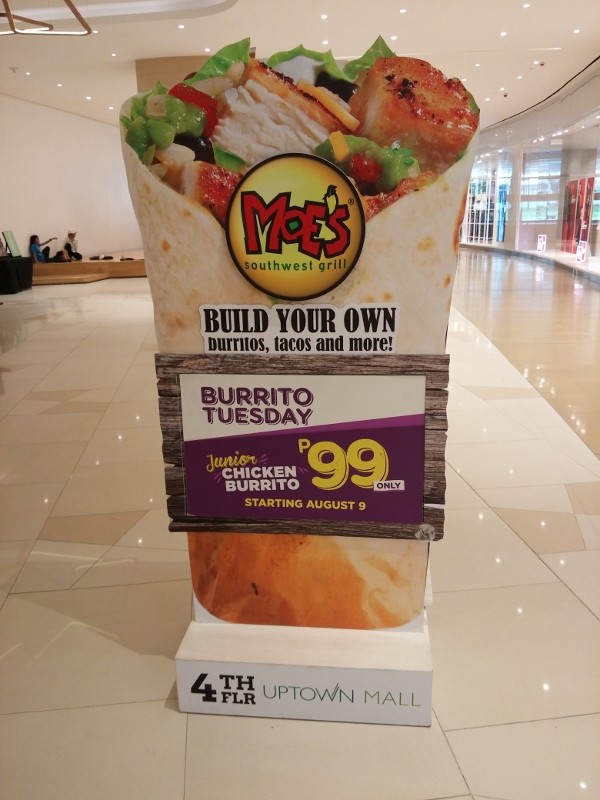 TEXAS ROADHOUSE
4th Floor
Telephone: 776-2654
Opening Hours: 11AM-11PM
The Bistro Group introduces us Texas Roadhouse, which is famous for their hand-cut steak, fall-off-the-bone ribs, freshly bake bread, made-from-scratch sides and many more fresh from the grill!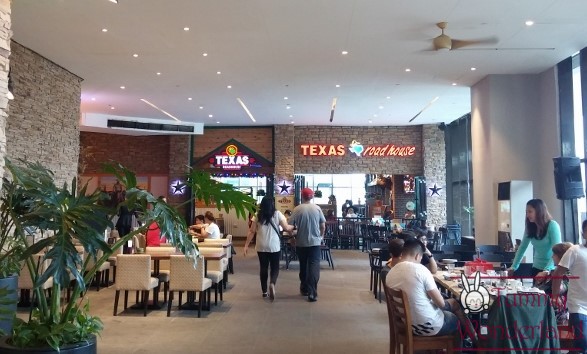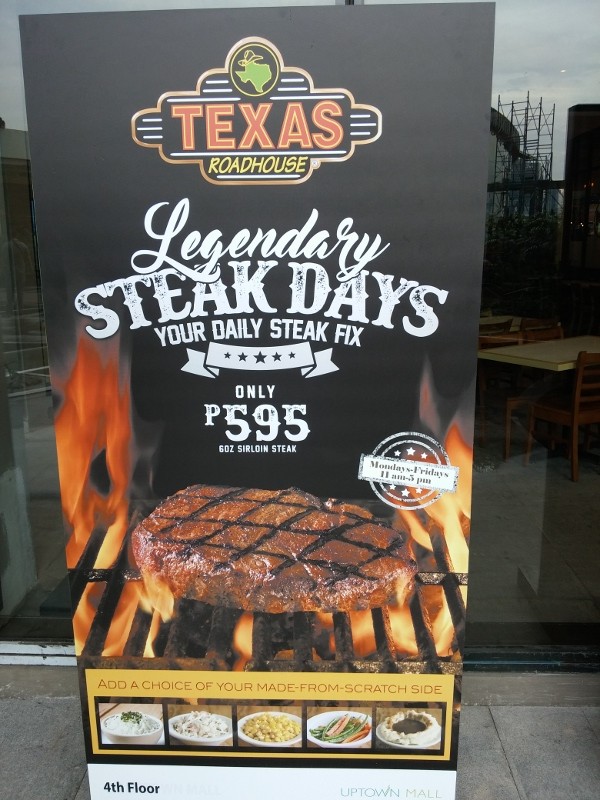 BUFFALO WILD WINGS
4th Floor
Telephone: 776-2654
Opening Hours: 11AM-11PM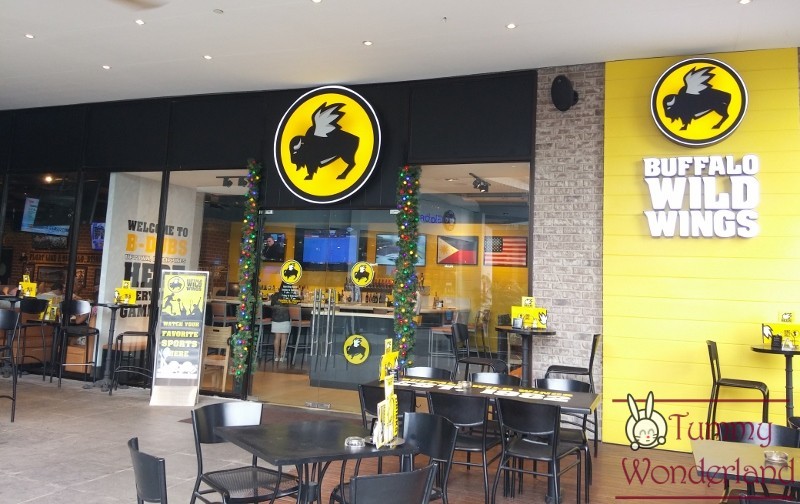 A fun and edgy American sports and casual restaurant that's best for gathering of friends and friends. Together we can all share their New York style hand spun wings with different sauce and dry seasonings to choose from.
MORGANFIELD'S
2nd Floor
Telephone: 246-9069 ext:287 
Opening Hours: 11AM-11PM
Morganfield's, Home of the Sticky Bones, serves truly authentic prime pork rib slow-cooked and smoked in coal and hickory wood to a tender and mouth watering perfection, then basted with the gluey sweet and tangy hickory flavored barbeque sauce with a hint of cider.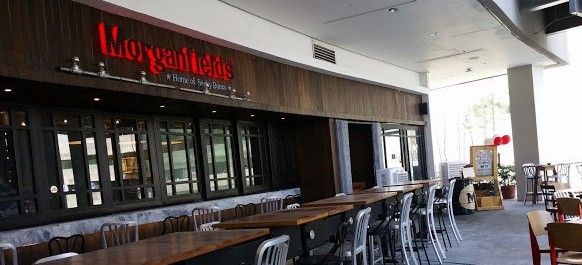 SHABURI
4th Floor
Telephone: 805-2932
Opening Hours: 11AM-10PM
Offering wagyu all you can in Japanese-style Shabu Shabu. In Shaburi, they have exciting broth to choose from: Original Konbu, Sukiyaki, Soy milk miso, Chicken Collagen Paitan and Hot Miso. They also have a buffet area for the vegetables, Japanese sides, drinks and dessert.