Paradise Dynasty is a franchise from Singapore opened in S Maison Mall in Conrad Hotel, SM Mall of Asia Complex. It specializes in eight different flavors of xiao long bao which has a thin wrapper and more soup inside. The high ceiling and the surroundings make you feel that you are inside a palace. It may be intimidating at first. But once we are seated, we felt much comfortable and relaxed.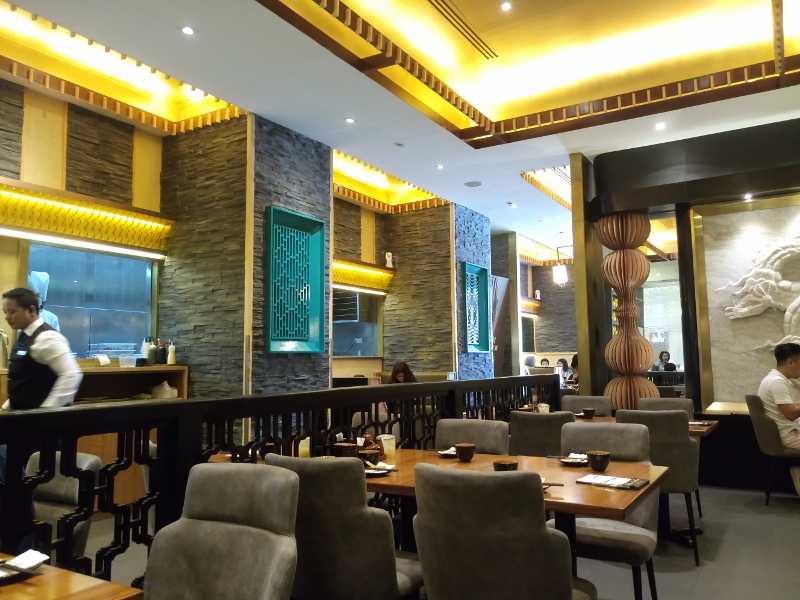 SPECIAL DYNASTY (Php 388)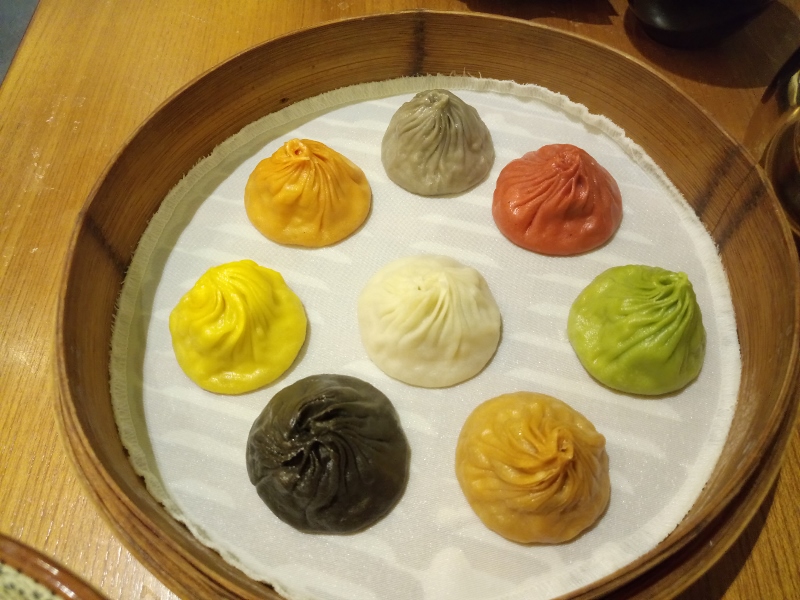 The basket with 8-flavored xiao long bao is actually good for one person so you can try all the flavors and pick out which one is your favorite.  To experience the optimum taste of the 8 distinct flavors, there is a proper order in having your xiao long bao. Start with the Original (white), Ginseng (green), Foie Gras ( light orange), Black Truffle (black), Cheese (yellow), Crab Roe(orange), Garlic (gray) and Sze Chuan (red).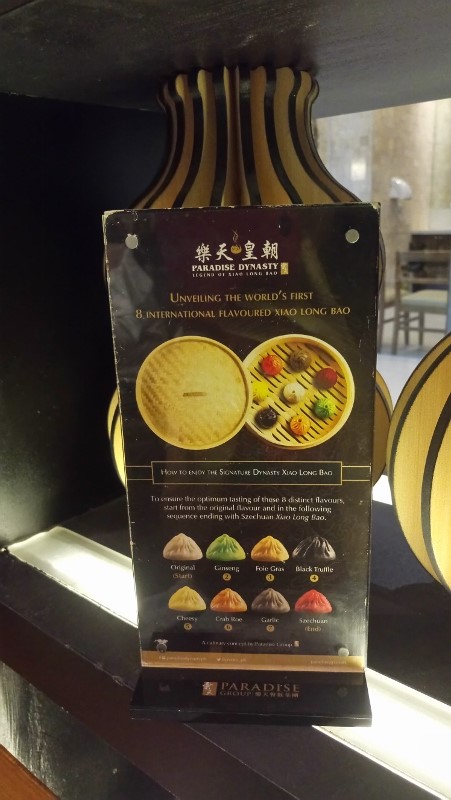 I personally like the original, black truffle and foie gras. I suggest eating the xiao long bao upon serving, to enjoy the warm soup inside.
RADISH PASTRY (Php 138)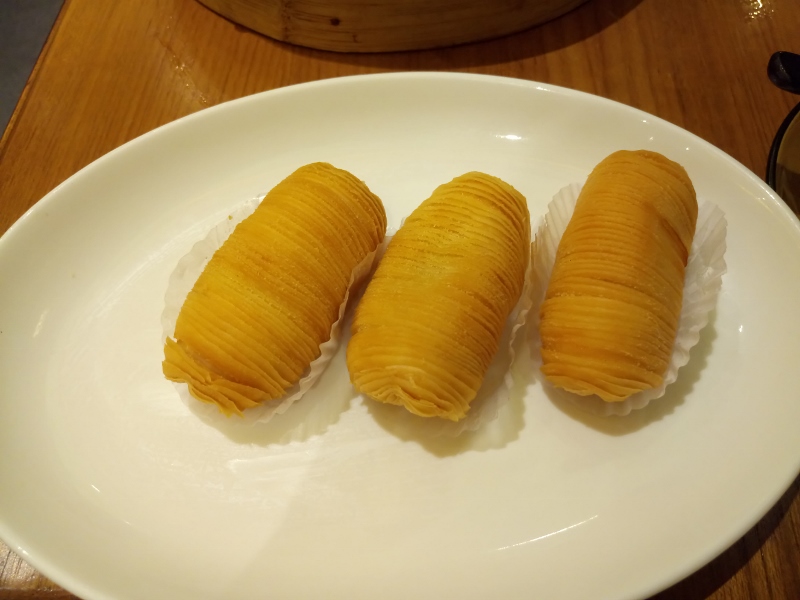 I love love love this one!! I usually have this in Hong Kong. The pastry is so soft!
CRISPY CHICKEN (Php 298)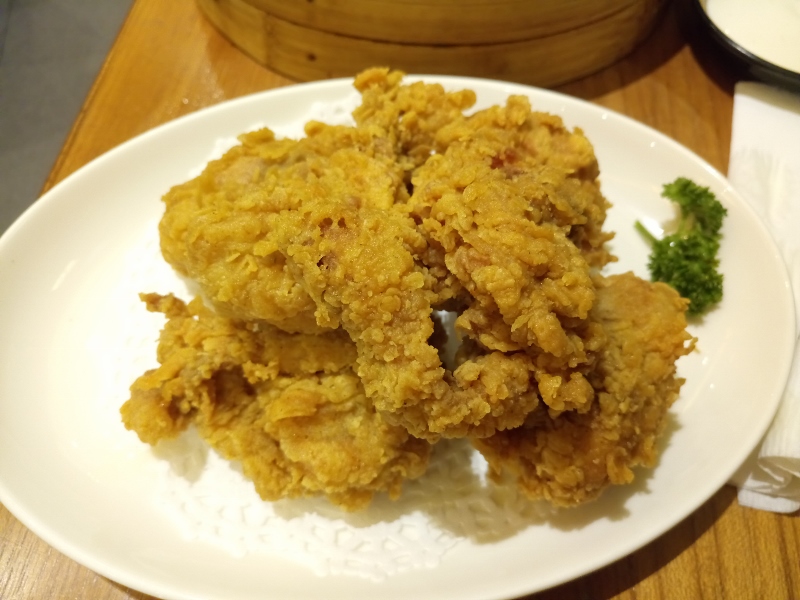 It looks like the usual crispy chicken, but this one has a distinct aroma and flavor making it a bit more unique than the usual.
LAMIEN W/ SLICE PORK (Php 300)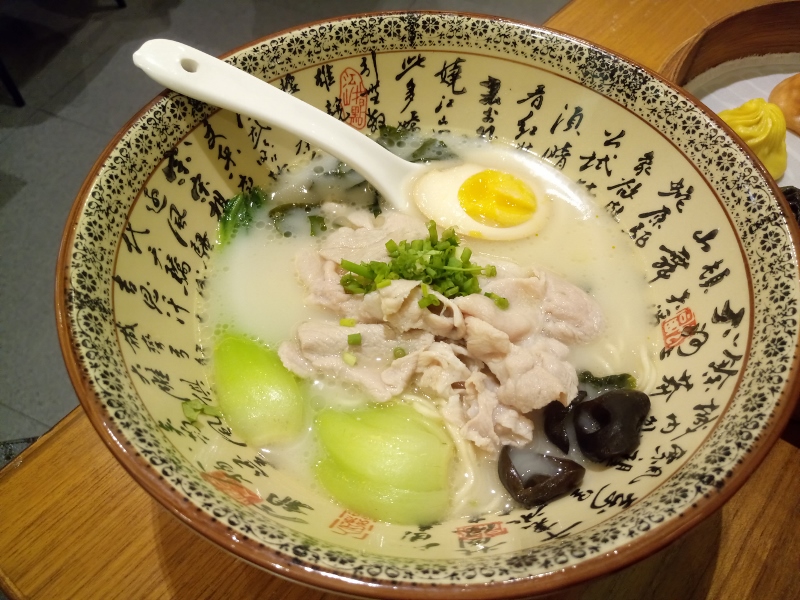 I like the simplicity of the broth. The clear broth is tasty. It really goes well with the firm noodles.
FINAL VERDICT:
For first timers, I recommend the 8-flavored xiao long bao. In tasting all different flavors, you can decide which one is your preference so you could order the single flavor in the next visit. I actually love everything we ordered. The noodles are very light, but satisfying. And of course, the pastry radish which is so far the best I ever had!
[yasr_multiset setid=0]
MALL OF ASIA BRANCH
S Maison, Conrad Manila, Seaside Boulevard Corner Coral Way, Mall of Asia Complex (MOA), Pasay City
Telephone: 828-8333
Opening Hours: 11 AM to 2:30 PM, 6 PM to 9:30 PM
Tummy Satisfied!
Diane from TummyWonderland.com
Frequent searches leading to this page