It was a success when Tomahawk Chops and Grill opened its first branch in Kapitolyo. Now, they finally make their way and opened its second branch here in Mall of Asia.
It was still on their soft opening when we visited the place. The interiors are very simple and spacious. The staffs are very accommodating and alert.
CHICKEN FINGERS ( Php 185)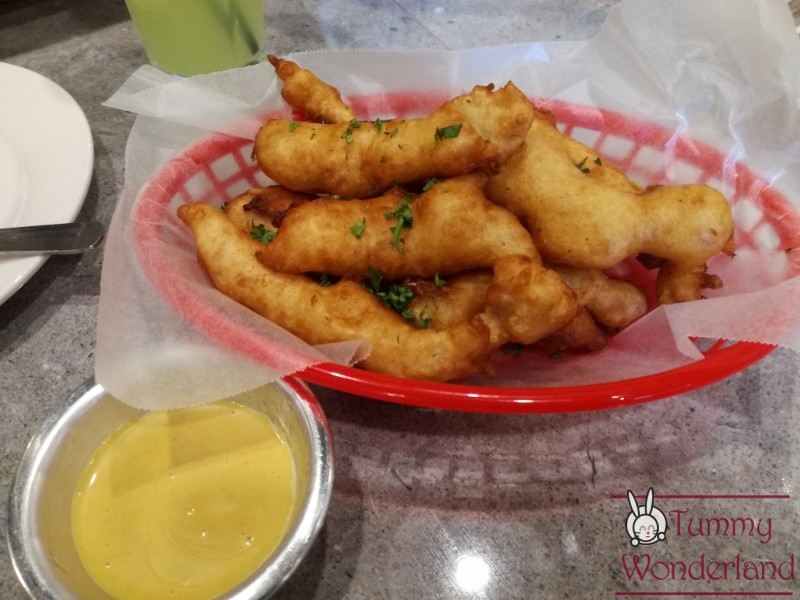 We had chicken fingers while we wait for our food. The chicken is very tender and delicious. I also love the breading. This was a recommended appetizer!
GRILLED TOMAHAWK CHOPS ( Php 350)
FRENCH FRIES AND UPGRADE TO DIRTY RICE ( Add 25)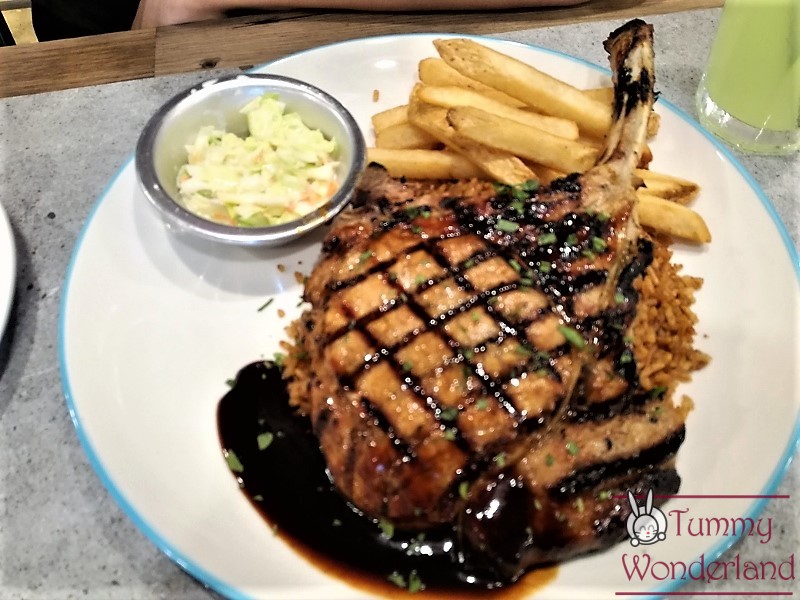 MASH POTATO AND UPGRADE TO DIRTY RICE ( Add 25)
PLAIN RICE & GARLIC MUSHROOM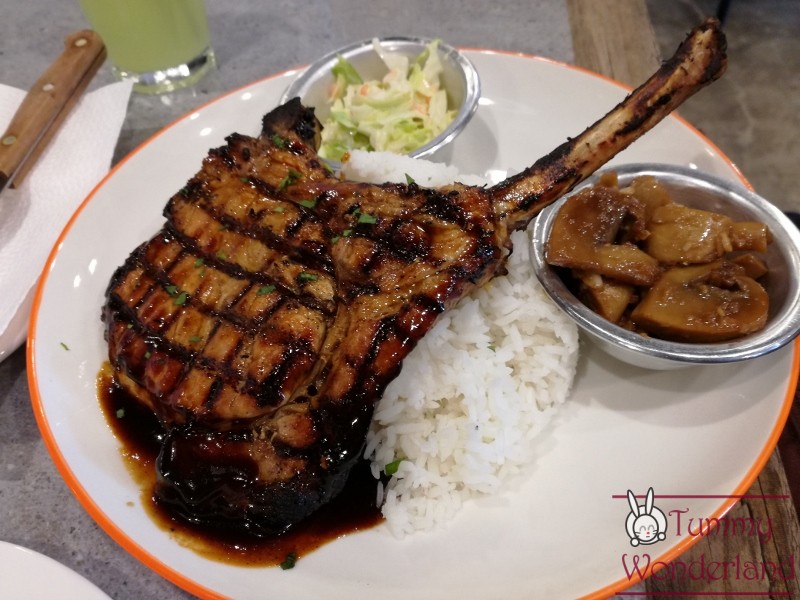 The grilled tomahawk chops is their best seller. The chops are huge and thick, but tender. There are fat trimmings in the sides which is the best part! It was covered with their special sweet sauce. Everything was great, but I still wish it had more sauce because the middle part was missing something without the sauce.
Everything comes with coleslaw and one side. The best side dish for me was the garlic mushroom! The dirty rice was just okay for me though they like it. I usually prefer plain rice for saucy dishes.
COUNTRY FRIED CHICKEN ( Php 265)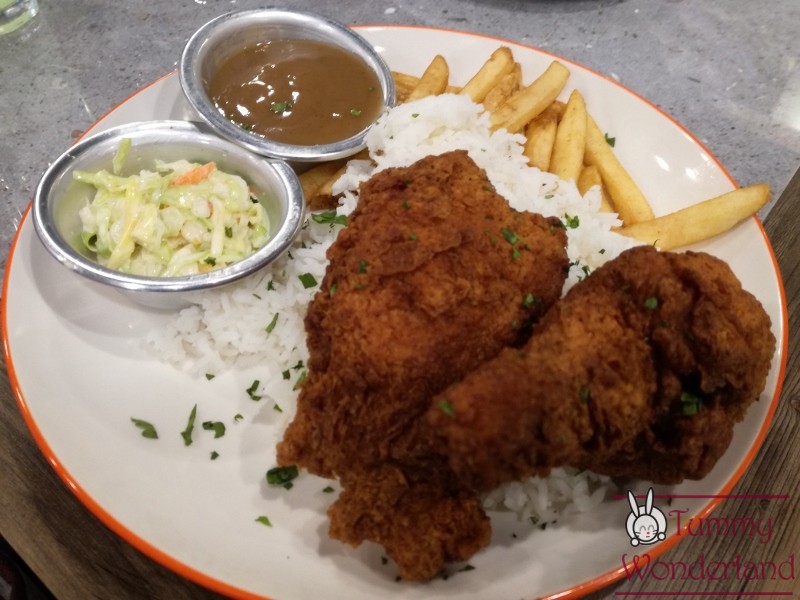 The chicken is crispy and juicy.
GRILLED STEAK ( Php 425)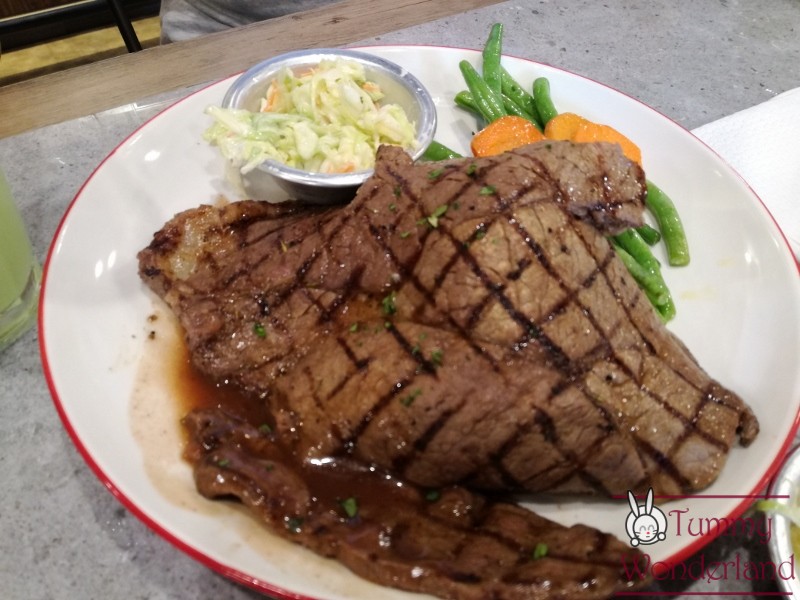 The steak was big and thin. This was just okay. I still prefer the chops here.
COOL CUCUMBER COOLER CARAFE ( Php 150)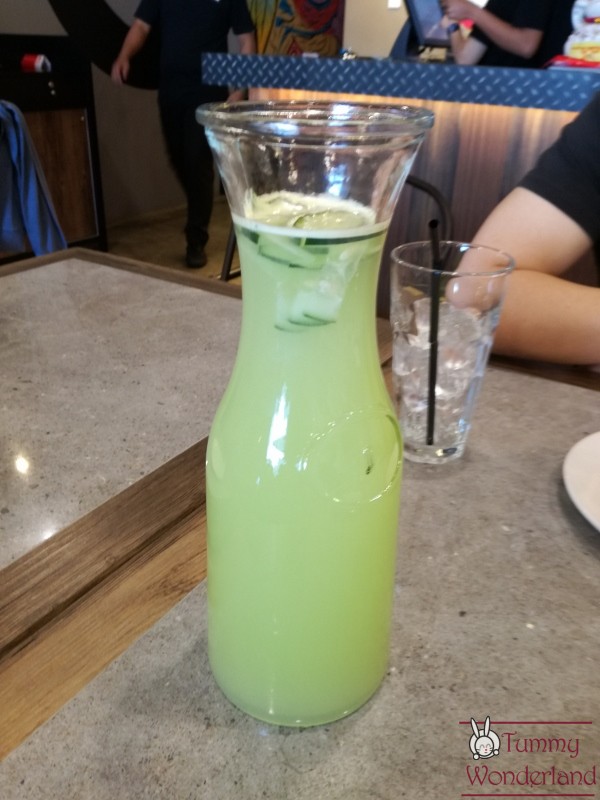 Refreshing!
FINAL VERDICT:
Tomahawk is very satisfying because the food is delicious and the price is very affordable given the serving size.
[yasr_multiset setid=0]
PASAY CITY BRANCH
Second Floor, Entertainment Mall, Mall of Asia Complex (MOA), Pasay City
Opening Hours: 10 AM to 10 PM
PASIG CITY BRANCH
56-A East Capitol Drive, Kapitolyo, Pasig City
Opening Hours: 11:30 AM to 2:30 PM, 6 PM to 11 PM
Tummy Satisfied!
Diane from TummyWonderland.com
Frequent searches leading to this page
tomahawk chops & grill menu, tomahawk chops & grill mall of asia complex (moa) menu, tomahawk chops and grill moa, tomahawk chops & grill pasay city, tomahawk moa